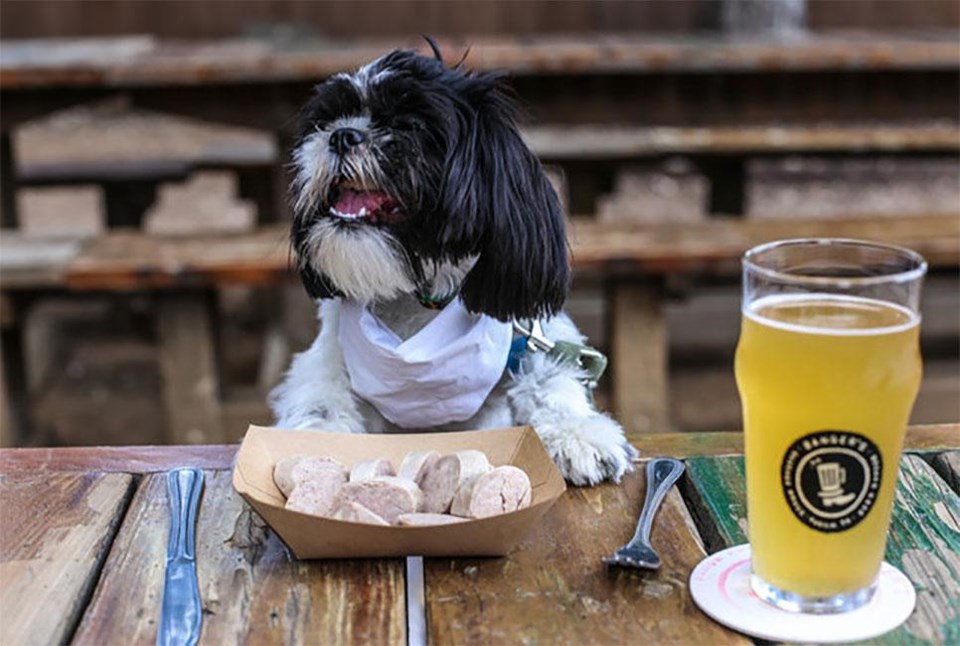 On Tuesday, Governor Cuomo signed into law the "Dining with Dogs" bill permitting all dog owners to bring their pets into the patio, sidewalks and backyard spaces of restaurants in New York state.
The bill was first introduced by Assemblymember Linda B. Rosenthal this past spring, doing away with the ordinance that previously excluded dogs from sharing outdoor space with dining humans.
But the State Health Department still warns: "The Food and Drug Administration recommends that animals be excluded from restaurants as they can create a risk to the health and safety of diners, restaurant workers, and other dogs. We will work to establish rules that will ensure the safety of the public and restaurant patrons."
However, after a similar bill was passed in Los Angeles in 2012, the state found "no increase in the number of animal on person incidents or complaints related to dogs in restaurants reported to the LA County Department of Health."
Still, although the bill does open the door to doggie diners, it will be left up to the restaurant owners whether they decide to make their eateries animal friendly.