Barclays Center is doing more than trading basketball players these days; it's also swapping out its menus to feature local restaurants and food preparers to bring authentic neighborhood staples to one of the world's busiest sports and entertainment venues.
Barclays Center, alongside beverage Partner, Levy, introduces The Brooklyn Taste culinary program, which will include community-based restaurants as part of the venue's concessions offerings.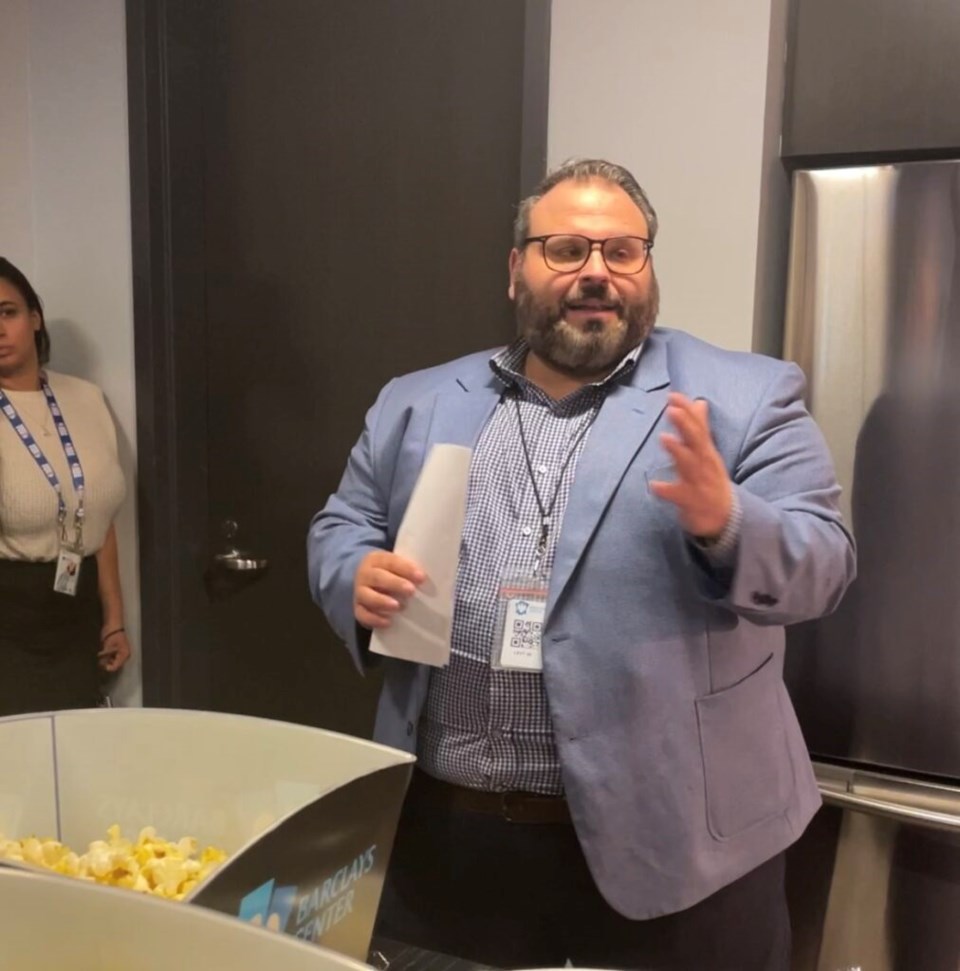 All of the restaurants will become a part of Brooklyn Market-- similar to Dekalb Market in City Point Mall-- a space featuring vibrant and culturally relevant cuisine from a rotating group of nine local and minority-owned restaurants.
Some of the local restaurants you might recognize include Crabby Shack, Pure Grit, Pig Beach, Buffalo Boss and Tacocina, to name a few.
"Brooklyn Taste is a platform to really celebrate local community restaurants; it really is the DNA of what makes up our food and beverage space," said Chris Giacalone, the head of food and beverage at Barclays Center at a recent tasting held in celebration of Black History Month.
"Brooklyn Market is part of our commitment to supporting local businesses, providing opportunities within the BIPOC community and celebrating the diversity of the Brooklyn."
The Brooklyn Market is open only during events and games: "One of the cool parts about this program is that we give them a captive audience," Giacalone said. "When they have their brick and mortar locations in the neighborhood, they open their doors and they're waiting for it to get busy. Partnering with them in this program gives them an opportunity for guaranteed business and guaranteed exposure."
The restaurants are also tapped for catered events and private, special events: "So it's an ongoing relationship, not just at the market," he said.
Giacalone said they select the vendors year-round "the hard way:" by looking at Instagram, Tik Tok, and checking Eater articles, then going out to try the food.
"If somebody goes out for lunch on the weekend and says, 'You've gotta try this place," we'll go try that place, and if we think it's going to be a good fit for all of us, we partner up with them. We have a ton of fun doing it."
Additionally, Brooklyn Toast is a new beverage program created in partnership with local industry leaders Dante and other local craft purveyors. Custom premium cocktails will be available on the suite level featuring ingredients from local distillers, craft bitters and mixers.
For more information on the Brooklyn Taste program, check out the Barclays Center Supplier Diversity and Inclusion Platform where interested food sellers also can submit an application.