Contrary to what you might imagine, the idea for Myrtle Avenue's very first restaurant week did not come from a restaurant, but from a local salon owner.
But thanks to her — and to the buy-in of a community that delights in supporting its local eateries — Myrtle Avenue is about to kick off its inaugural Restaurant Week this Friday, Feb. 17 - Feb. 26.
The extended, 10-day "week" features nine participating restaurants, each offering a bespoke sit-down dinner deal with a price point of $20, $30 or $40, plus tax and tip.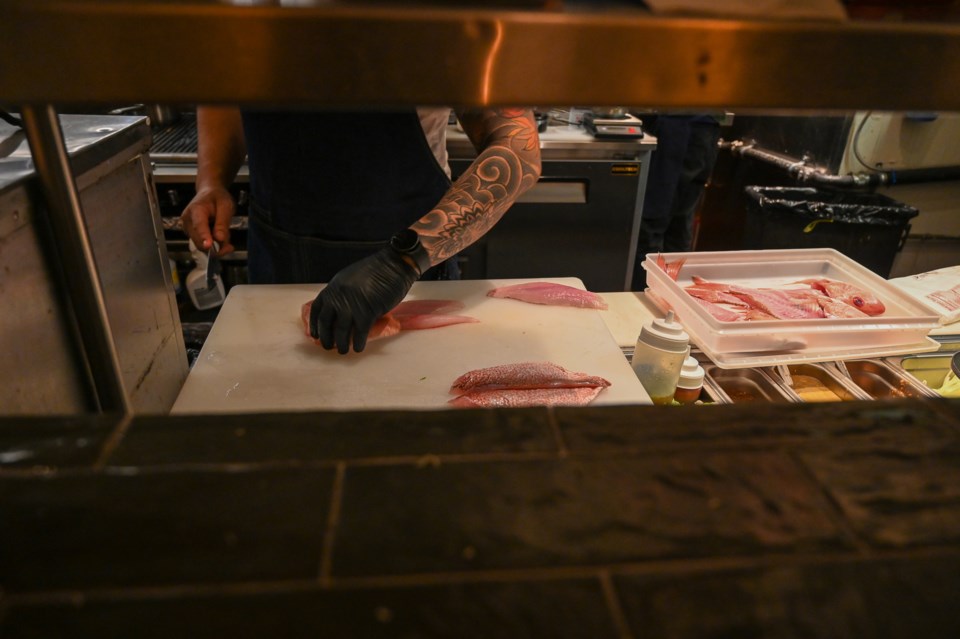 The idea came up in mid-November, as the Myrtle Ave Brooklyn Partnership was having a breakfast meeting with businesses to brainstorm ways to invigorate the avenue through the coldest months.
"[The salon owner] thought it would be a nice way to drive extra foot traffic in the middle of winter, and we took the temperature of the room and everyone was really excited about it," Myrtle Ave BID Executive Director Chad Purkey said, while perched at the bar of participating restaurant Lula Mae last week.
Fast-forward to February, and the nine restaurants that wanted to participate had put together their restaurant week menus and were receiving elegantly-designed Myrtle Avenue Restaurant Week 2023 flyers, all provided for free by the BID, which runs along the Fort Greene section of Myrtle Avnue.
Meanwhile, the support has continued from local shops, barbers and boutiques, which have been posting the flyers in their own stores and on social media. Even the local Bond Vet was participating, giving away special "Restaurant Week" dog treats.
"When our neighborhood is succeeding, we all are," Purkey said.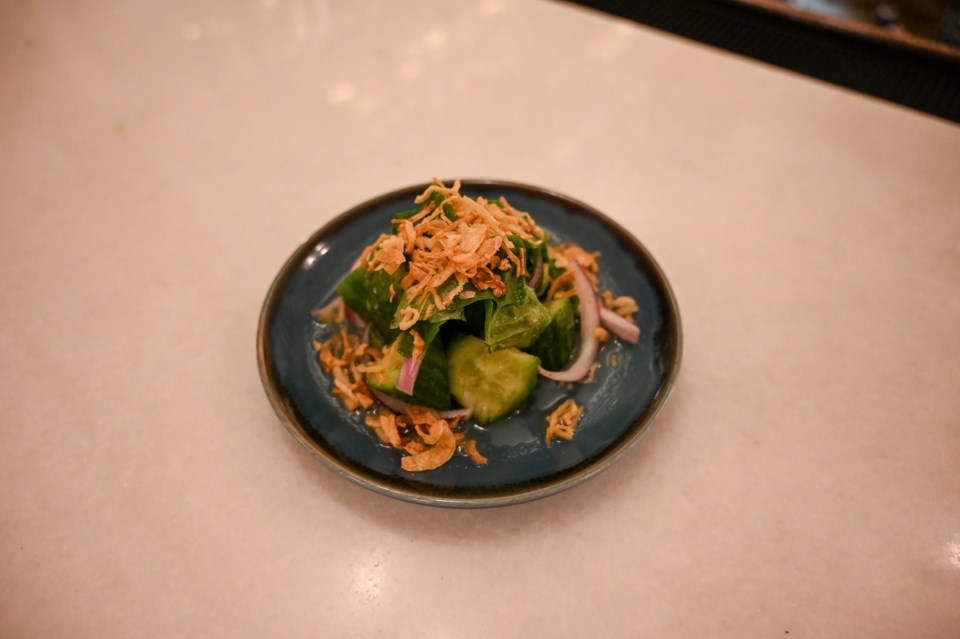 The participating restaurants are Casa Nono, Castro's, Dunhuang Miss Noodle, Glin Thai Bistro, Lula Mae, Osteria Brooklyn, Putnam's Pub, Spice & Grill and U-Gu.
"It's been hard, personally, to decide where to go," Myrtle Avenue BID Special Projects Manager Alice Tavener said. "All of the restaurants are offering a discount, they really want to expand their reach, get people in to experience their food."
For example, Mexican restaurant Castro's is offering a starter, entree, dessert and a non-alcoholic beverage for only $20 plus tip. Eat a starter, appetizer, main and dessert at Italian restaurant Osteria for just $40 plus tip.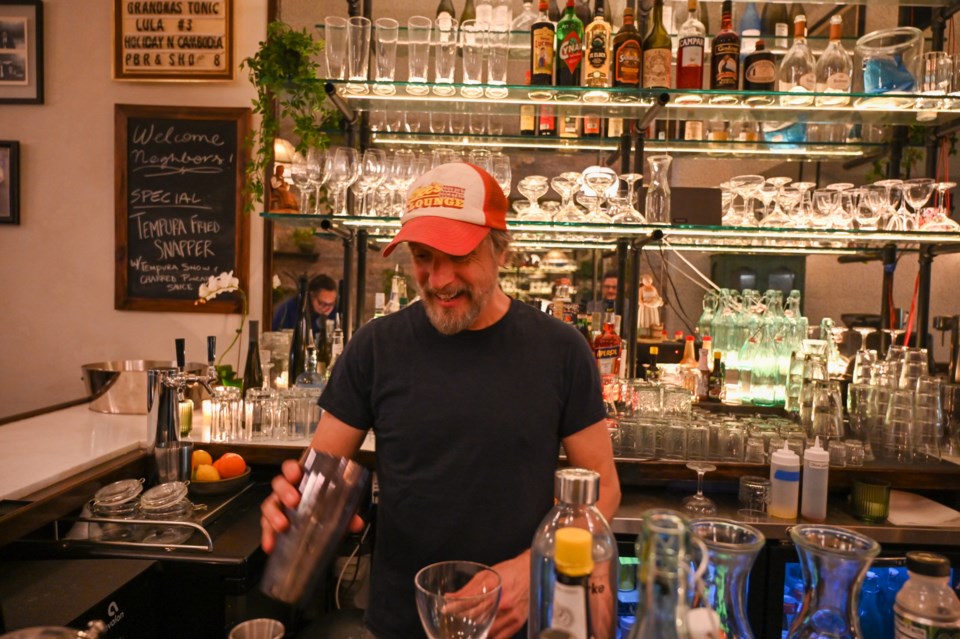 Lula Mae is a new addition to the neighborhood, having opened just five weeks ago. Named after owner Mark Roof's grandmother, Lula Mae aims to bring her level of southern hospitality to Myrtle Avenue and features a stylish and cozy bar and an almost-secret private event space out the back with a record player, personal bar and couch seating.
For restaurant week, chef and partner Dan San has put together an exclusive 3-course, $40-plus-tip American-meets-South East Asian menu. Highlights include the course one cucumbers: fan-cut and marinated in a vegan Vietnamese nuoc cham, for an umami, gingery start.
Next, try the pork bao buns or the tempura fried tofu with Sichuan chili vinegar and tempura snow. Finish with dry-rubbed fried chicken or stir-fried rice noodles with veggies. The noodles are spicy and slightly sweet, served with lovely chewy Shimeji mushrooms and green onion.
For an authentic Nepalese and Indian experience, head over to Spice & Grill for restaurant week, where recent renovations include Nepalese woven tablecloths, traditional instruments on the wall, and a calming South Asian soundtrack humming under the bubble of a fish tank.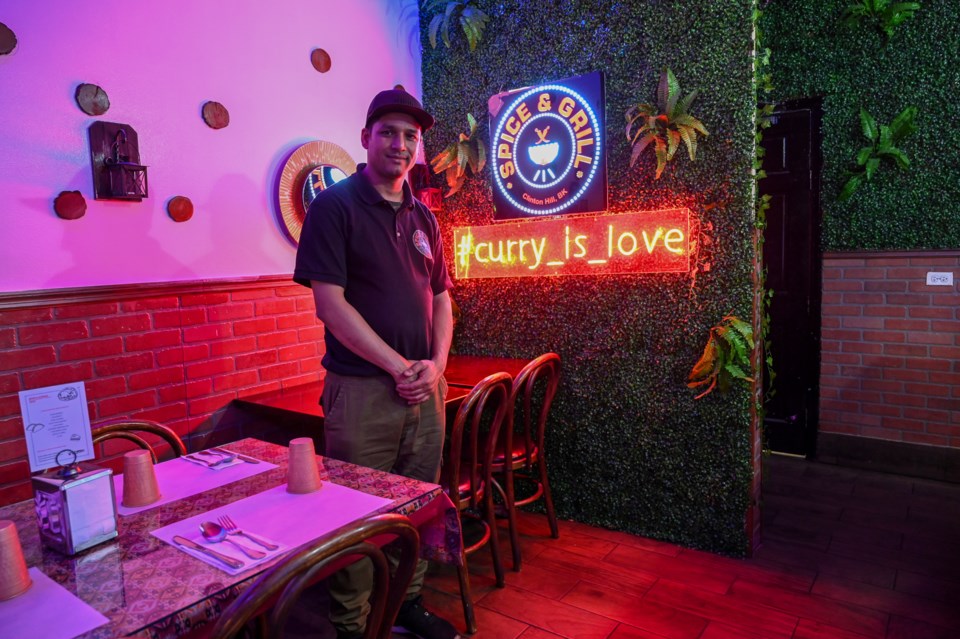 Peshal Dhakal is the charming co-owner of the restaurant, along with his wife, Neeru Neupane. The pair met in Nepal but lived in Japan and Portugal, respectively, before coming together in Brooklyn to take over Spice & Grill.
If you get Dhakal talking, in one of the five languages he speaks, you'll discover the pair are multi-talented. Not only do they make very tasty Indian and Nepalese food with their own in-house spice blends, Neupane also is a singer and writer with several books. And the pair owns and funds a newspaper back home in Nepal.
The restaurant is serving an appetizer, main and dessert for $30 plus tip, a meal that would normally cost $50-$60. Try the Momo Sizzler — a dish the restaurant is famous for — Nepalese dumplings served with either chicken or vegetables (sweet, tangy, spicy).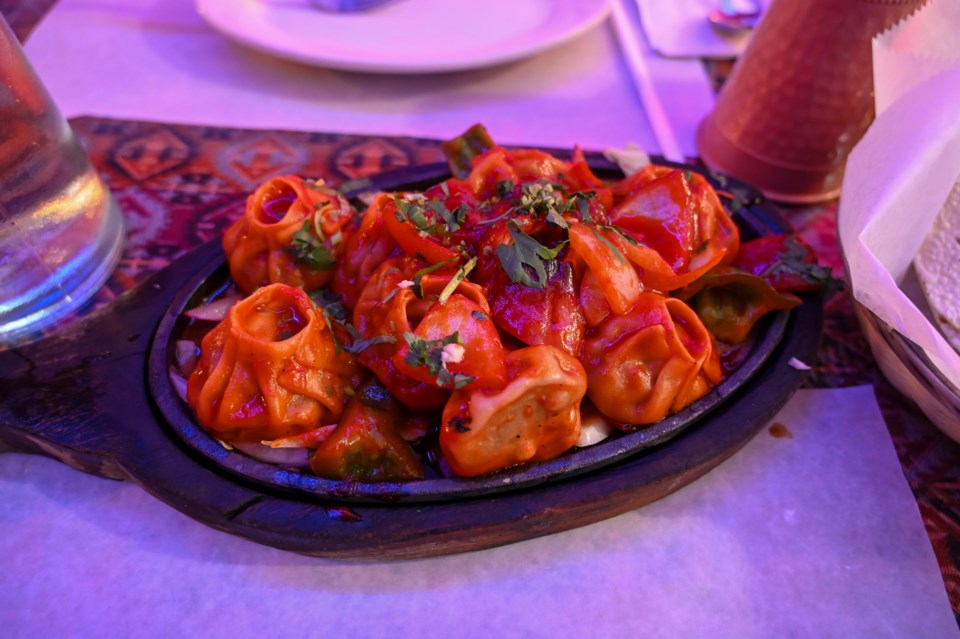 The mango lassi is a must-have: A yogurt and milk drink served with a hint of rosewater. Meanwhile, the chicken tikka came out sizzling and melts in the mouth with a sea of spices.
Restaurant week is running Feb. 17-26. Hours vary per participating restaurant. Click here for more information on menus and hours.