The dream neighborhood bar of three chefs has finally come to life in Bed-Stuy, 10 years after the trio sparked up the grill on their first pop-up in Brooklyn.
Three Maples, a 46-seat bar with a full kitchen, opened on Jan. 11, at 1452 Fulton St. It is the first brick-and-mortar offering from co-owners Matthew Lief, Michael Felix and Maria Dela Cruz, who met working as sous chefs at The Pierre hotel before teaming up to open the Landhaus stall at the inaugural Smorgasburg a decade ago.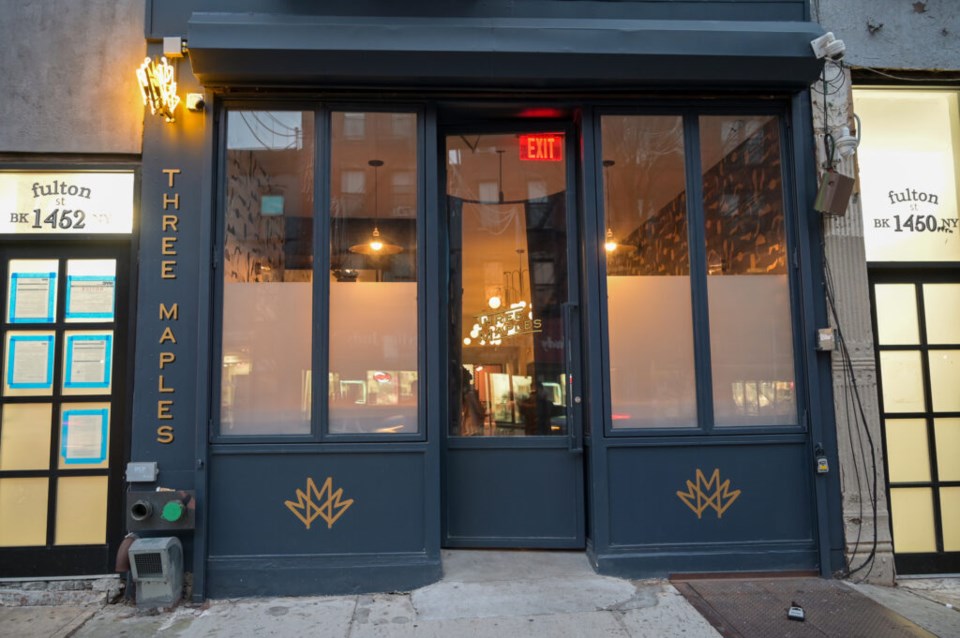 "This was a long time coming for us," Lief told BK Reader on Saturday.
"We knew we wanted to do a bar with good food and simple food-- kind of like one of the old New York bars that has good burgers, like JG Melon or Corner Bistro, but a little more modern."
Bring a date or a friend to Three Maples for a cocktail and try the Gold on the Ceiling or the Michelada Estilo Felix from mixologist Jeff Kay, a glass of natural wine or a craft beer on tap. Stay for the food, especially during the 4:00pm-6:00pm happy hour, when a delicious burger and beer combo is only $15.
While Three Maples is marketed as a bar, its founders cut their teeth and built a name for themselves through their food pop-ups. Landhaus was famous for its maple-glazed, thick-cut bacon on a stick, and the menu item has not been forgotten at Three Maples.
"In fact, it's taken a step further now because we smoke it in-house here," Lief said. "We now have a smoker, which is kind of like a dream for us to have that on site."
Stepping into Three Maples early Saturday evening, patrons were greeted with the enticing aroma of a smoked wings special. The wings were sticky, richly smoked, slightly sweet and falling off the bone, perfectly accompanied by a cooling dill ranch.
The thick-cut bacon comes solo, apart from a silky drizzle of maple syrup. Believe the hype: The bacon will melt-in-your-mouth, complete with a crispy edge, comparable to a high-end pork belly.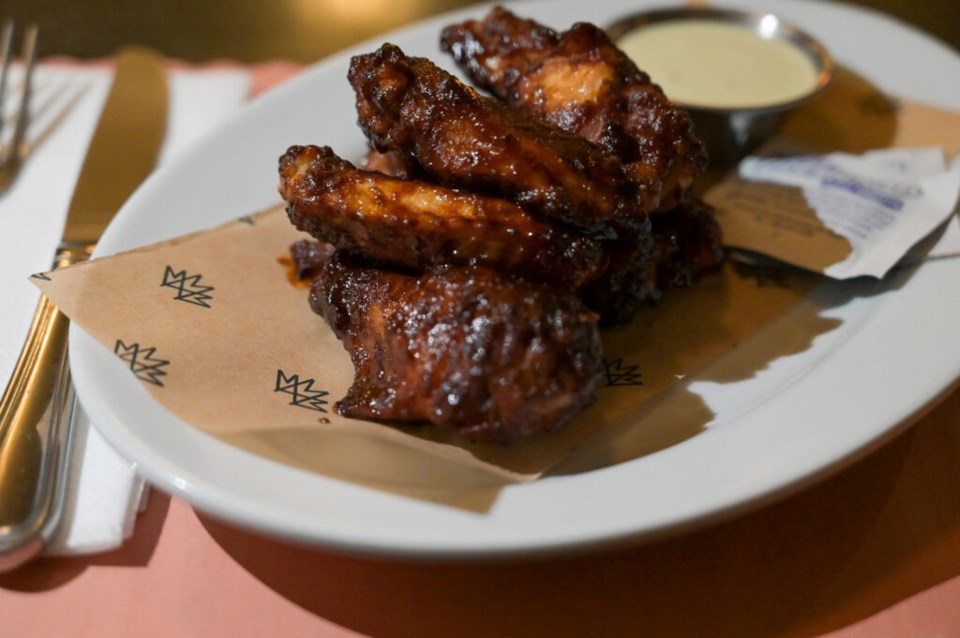 The idea for the bourgeoisie piece of bacon came from Williamsburg's Peter Luger Steakhouse, which the founders "all love," Lief said.
The menu also features a British-style fish and chips, with tender, fresh and flaky haddock, a light crispy batter and fries, a spicy fried chicken sandwich, elote dip with sweet corn and queso cotija and a beautifully seasoned market salad, with crunchy caramelized pepitas.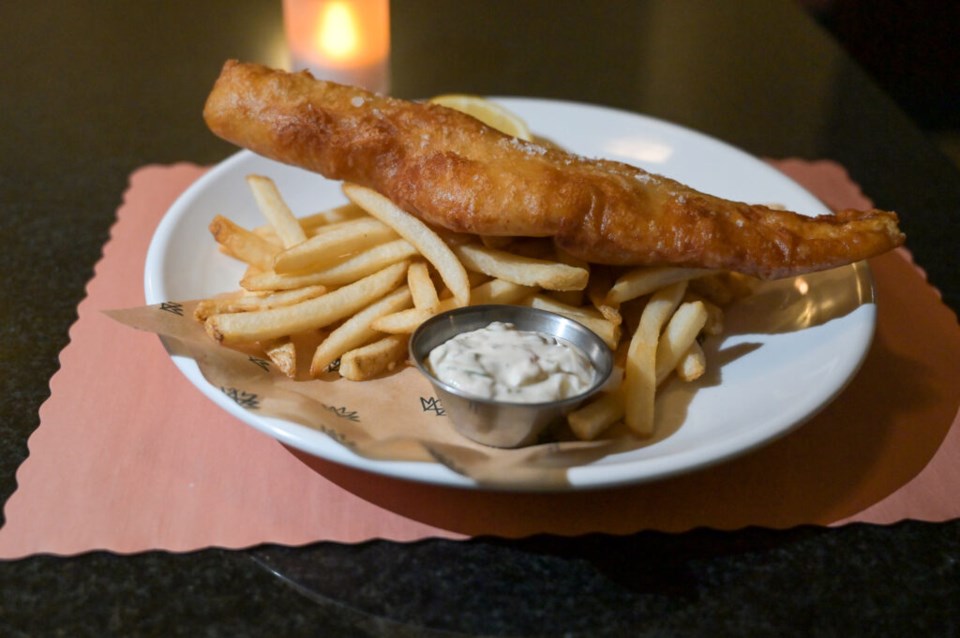 The chefs have mixed cultural backgrounds: Dela Cruz was born in the Philippines and raised in Southern California, Felix was also raised in SoCal with Mexican and Korean heritage, and Lief grew up in a New York Jewish family.
"We see ourselves as doing American food through that lens," Lief said.
The American staple, the cheeseburger, is done particularly well. The short-rib blend patty is packed with flavor, served with melted American cheese, lettuce, tomato, onion and a pickle on the side.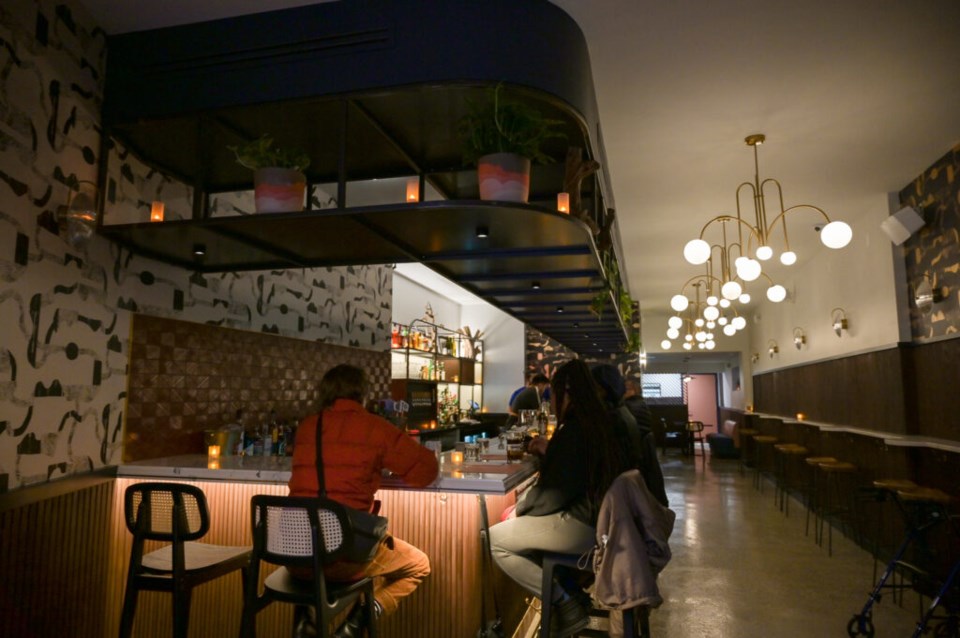 "The [burger market] is oversaturated, but ours is really good. It's that Southern Californian, In- N-Out kind of roadside burger, but better, a lot fresher and better," Lief said proudly. BK Reader agrees.
Three Maples is now open Wednesday through Sunday from 4:00pm until late.