In 11 years of involvement with the Myrtle Avenue Brooklyn Partnership, Chad Purkey had never seen all the public flowers on a block ripped out.
But that changed one night earlier this month, when Purkey woke up Aug. 10 to a number of reports of plant vandalism from upset neighbors on Myrtle Avenue between Clermont Avenue and Adelphi Street.
"It must have happened overnight," said Purkey, the executive director of the Myrtle Avenue Brooklyn Business Improvement District (BID).
"To find all the plants strewn across the sidewalk was upsetting to see."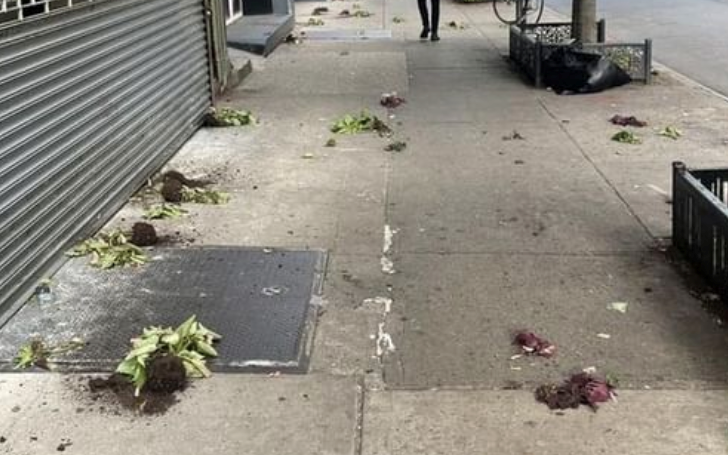 While Purkey had seen the odd plant stolen immediately after planting, he'd never seen a whole block ripped up.
Shrubs and flowers in all four tree pits spanning the more than 270-yards from Clermont to Adelphi had been torn out by the roots, and were left strewn on the sidewalk. It appeared that whoever did the act left no flower in place. "That's what was so strange about it."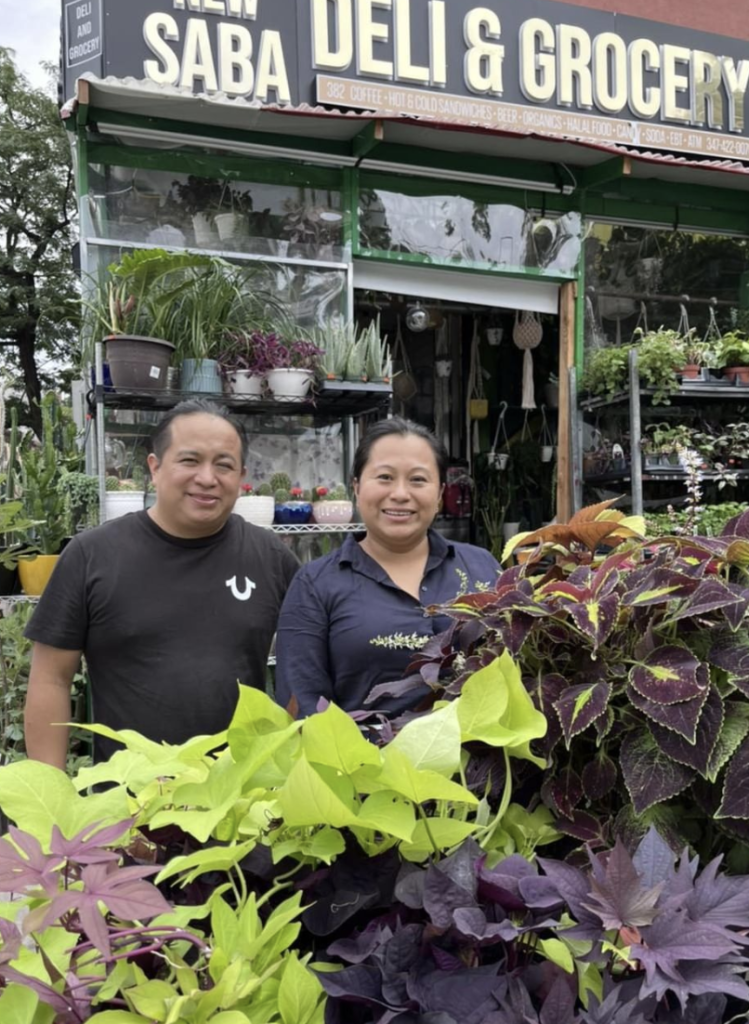 Purkey didn't want to look to security cameras to catch a culprit. Instead, he immediately decided he wanted to have the flower beds replanted, especially as there is still a month of summer left to enjoy.
That's when local businesses and neighbors started pitching in to help. Jill Lindsey from the Myrtle Avenue boutique store Jill Lindsey asked the BID if they could do a community planting day to replace the plants.
Purkey thought it was a great idea, but he wasn't sure about the availability of plants and flowers at this stage of the season, and whether it might be too late to get the same varieties.
That's when Ricardo Ordaz and his team from Myrtle Avenue's Frida Flowers piped up, saying they would go to the greenhouse.
"And a few days later, they were able to confirm they had the plants we were looking for," Purkey said.
He said there was so much interest from the community in helping to replant, he got nervous about having "too many" volunteers.
Thankfully, the BID soon learned the Nickels Foundation—a non-profit with a summer youth employment program—was looking for a work assignment for the weekend. So, on Aug. 21, a group of high schoolers aged 16 and 17 rallied on Myrtle Avenue to get plants back in the ground.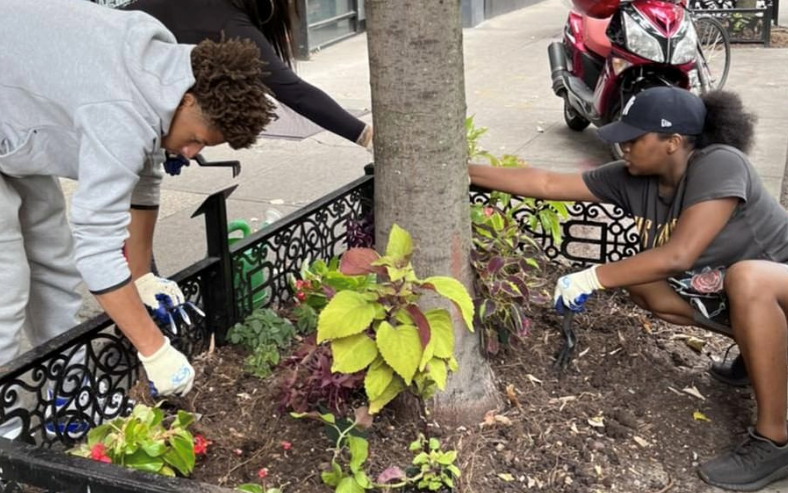 "That all lined up really nicely," Purkey said. "Some of them had never planted before."
With topsoil donated by Clinton Hill Hardware, the teens put in a vibrant range of greenery and flowers, including sweet potato vine, Dragon Wing Red begonias and coleus plants.
After the BID posted its before-and-after pics to Instagram, it had a flood of support from the community. "It takes a village," Yvonne Gravina commented, on a post with more than 750 "likes."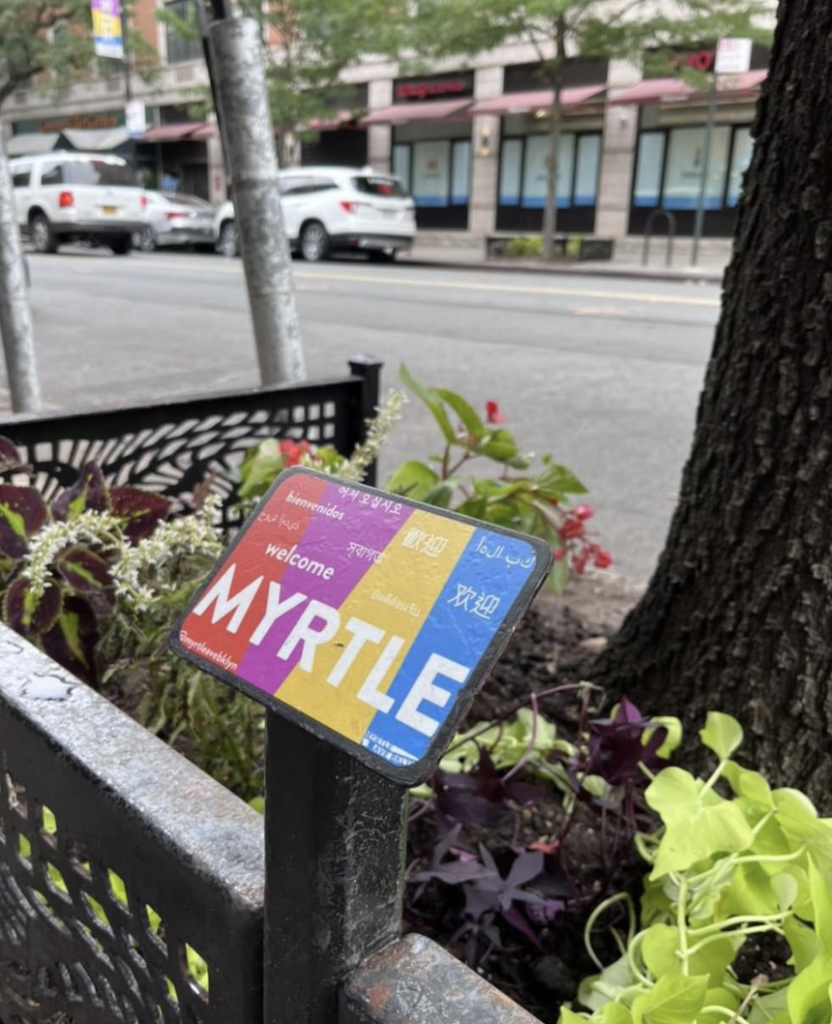 Purkey said the silver lining of the vandalism had been seeing how much the community appreciates the planting that the BID does each year.
"It's always great to see community members responding to the work we do," he said. "It's good validation and a reminder that people do care and they appreciate it, especially with the horticulture work we do every year.
"We put in plants and they sit there with not a whole lot of active engagement. But this was a reminder to myself that people do notice these things, and care and appreciate it."
Coming soon the BID will hosting its next Summer Nights event this Friday, Aug. 26, with more than 20 free activities happening on the avenue.
A "Touch a Truck" event for kids will follow on Sept. 10, where children can learn more about City trucks and services.