A literature-loving pooch is helping to boost Brooklyn kids' love of reading through a monthly program in which children can read to him aloud from their favorite book.
On the first Saturday of each month, registered therapy dog Flash Gordon and his handler Katherine Patton visit the Brooklyn Public Library Central Branch at 10 Grand Army Plaza to hear children read.
The program was founded five years ago, with the library citing the enormous strides kids can make in building self-esteem and confidence while reading to a therapy dog. This past Saturday was no exception.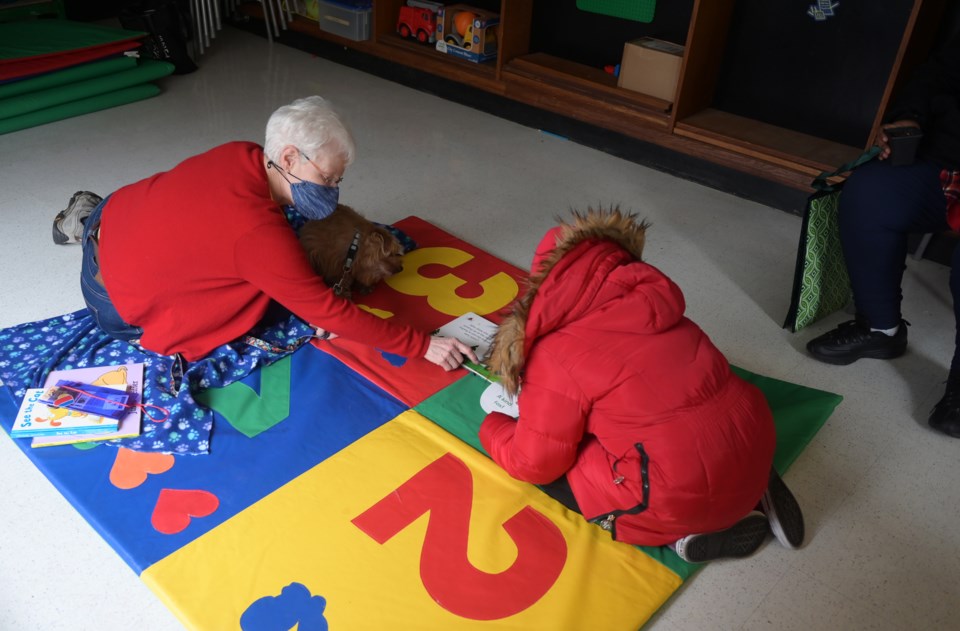 Flash Gordon's first visitor was 8-year-old Quiana Murray who brought "Happy Halloween from the Very Busy Spider" to read. While Murray started her reading standing, it wasn't long before she gained the confidence to sit on the mat with Flash Gordon while he listened to her point out animals in the book by Eric Carle, the author of "The Very Hungry Caterpillar."
"I don't think he likes this book," Murray said.
"I think he does," Patton assured her. "Flash likes all sorts of animals."
By the end, Murray was even confident enough to pat the 6-year-old Norfolk Terrier goodbye.
BPL Librarian Leigh Fox had the idea for the program in 2017 after an author visit from Paul Griffin, who wrote about a library therapy dog in his book, "When Friendship Followed Me Home."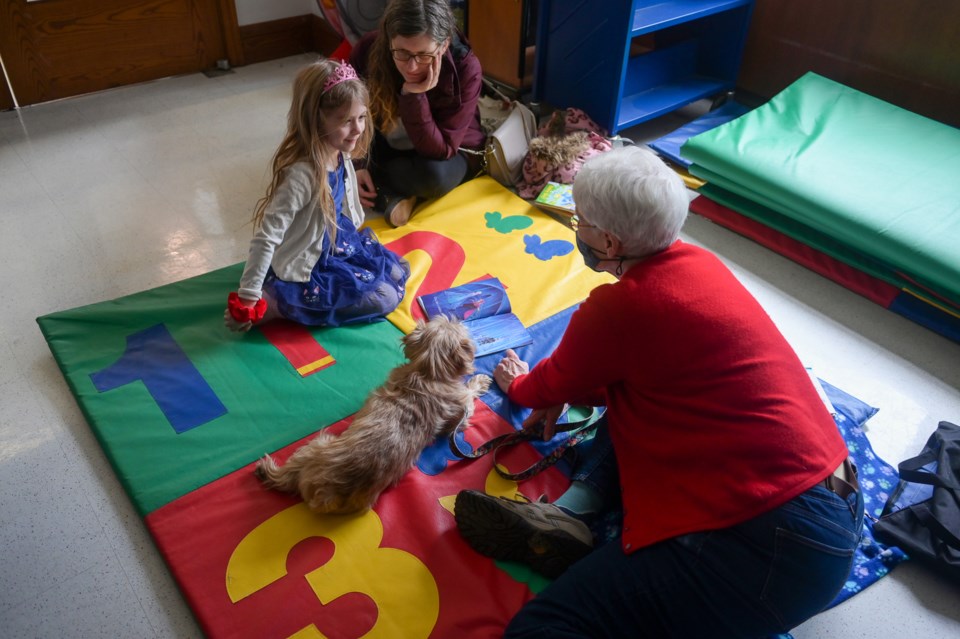 "The idea behind having a therapy dog for reading is you offer up a non-judgmental way for the children to practice reading, because for a lot of kids, when they're first starting reading out loud, it can be a little intimidating or challenging for them," Fox said.
Therapy pets allow children to focus on the animal instead of feeling self-conscious, reducing the anxiety associated with reading. The program serves young children to teens, recognizing that there may be teenagers who are also struggling with reading. Flash Gordon welcomes them all.
On the day of the program, the library puts out a sign-up sheet. There's normally time for 6 kids to read for 10-15 minutes each.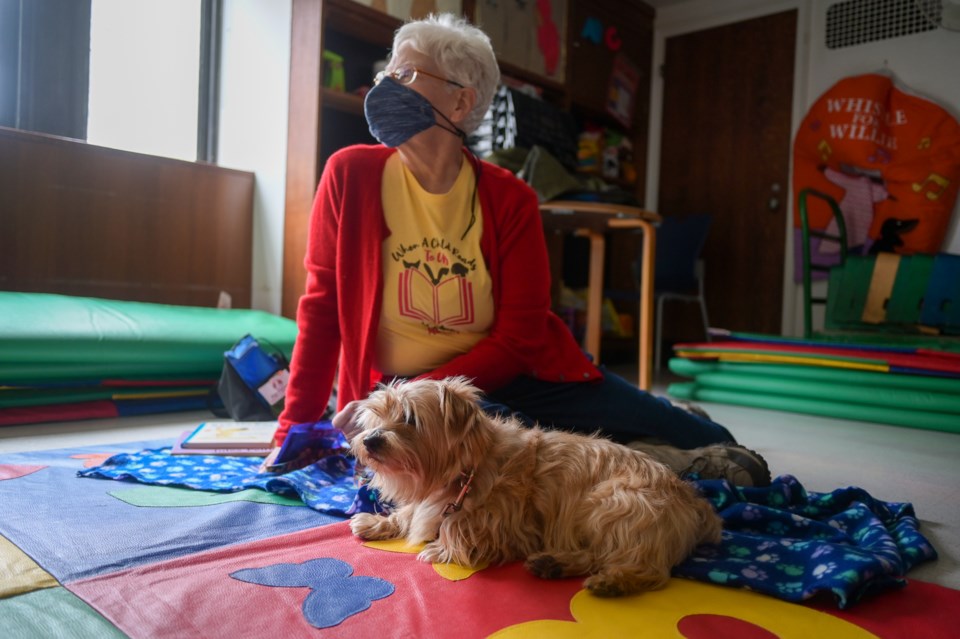 The library's first therapy dog, Angel, recently retired to spend "more time in the park," a BPL spokesperson said. Over the years, Angel acquired an adoring following of Brooklyn kids and parents.
"We had different kids that have become regulars," Fox said. "One girl came every time for Angel and ended up having a t-shirt with Angel's picture on it."
Several other BPL branches have also held therapy dog programs. During the pandemic, the library continued the program virtually, giving children another outlet during a stressful time. Kids would log on to Zoom to find Angel sitting there patiently, wearing spectacles, ready for her story.
On Saturday, Flash Gordon was also a calm listener for his budding young readers.
Audrey, 3, read her picture book, "Worries Are Not Forever," by Elizabeth Verdick, while giving Flash Gordon a face rub. Her father, Kalki, said Audrey was going to read the book to Flash Gordon in case he sometimes felt worried. Tips in the book include breathing and keeping your hands busy.
"Petting Flash Gordon is a good way to get rid of your worries, too," Patton said.
Ivy, 6, also did a great job reading her "Frozen" book to Flash Gordon. When she wasn't sure about the pronunciation of one difficult word, Patton let her in on a secret: "Flash Gordon doesn't care about getting every single word right; he just cares about the words you do know."
Meanwhile, return customer Elsie, 5, brought a soft pig toy for Flash Gordon to smell before embarking on a confident reading of her book about Frog and Toad facing their fears.
Her mom was proud: "Last time, she was too afraid to read. But this time, you did it!" she said.