Senator Zellnor Myrie and Assemblymember Diana Richardson went to a protest against racial injustice at the Barclays Center, trusting that NYPD officers would keep the peace.
Instead, the two Brooklyn lawmakers — who are both Black — were pepper-sprayed in the face, surrounded by cops and beaten with department-issued bicycles, according to a new civil rights lawsuit.
Almost 13 months after that violent experience, Myrie and Richardson are taking legal action, hoping they can hold the police to account and push a policy change within the department.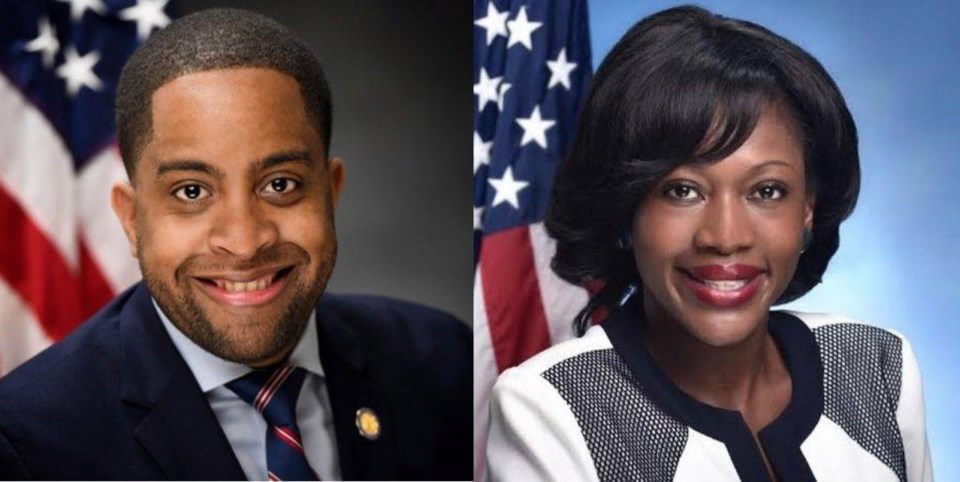 On Monday, the pair filed a lawsuit against the City of New York, the NYPD, Mayor Bill de Blasio, NYPD Commissioner Dermot Shea, NYPD Chief of Department Rodney Harrison and NYPD officers, alleging their civil and constitutional rights were violated.
As they announced the lawsuit, both Myrie and Richardson expressed their surprise at the actions of NYPD officers at the May 29 protest.
Myrie said he went out that day to voice his outrage after the murder of George Floyd, and to stand in solidarity as his constituents called for police accountability for violence against Black citizens. But he also thought he might find himself a peacemaker.
"At the same time, I felt I had an obligation to try to mediate and keep the peace between citizens and the police, given the large police presence and the intensity of the community's pain," he said.
"Yet instead of being given a chance to mediate as peacemaker, I too became a victim of violence by the police department."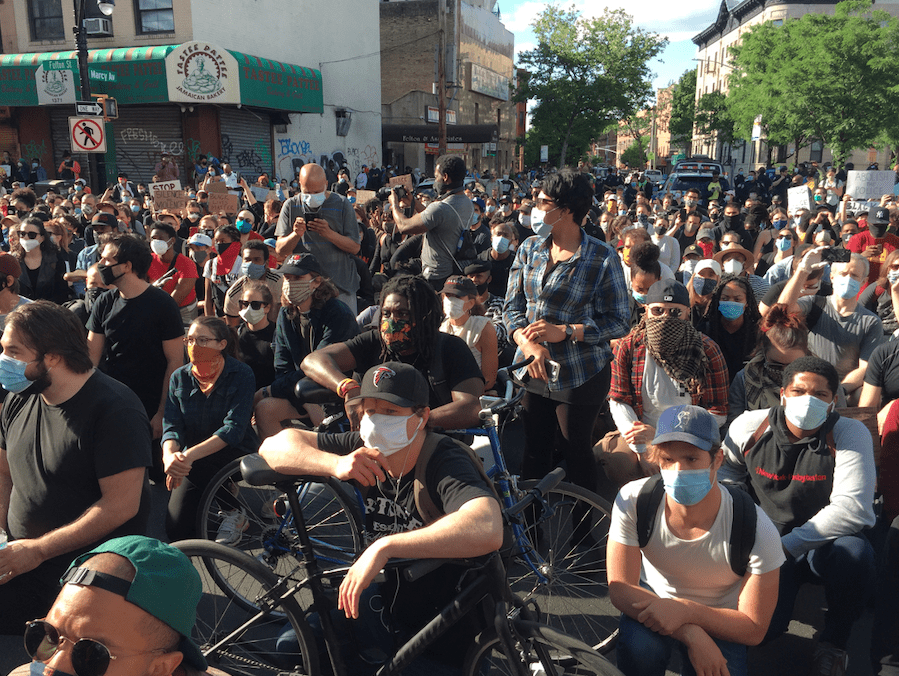 Richardson said, as an elected official with "close, positive relationships" with local police officers, she also fully expected those tasked with keeping the peace on the day to observe, intervene only if necessary, and generally protect the rights of New Yorkers.
"Instead, I and many of my constituents were beaten with bicycles and pepper sprayed."
According to the lawsuit, Myrie and Richardson's status as elected officials, positive relationships with local police departments, and peaceful conduct could not protect them from being harmed at the hands of NYPD officers.
Before going to the protest, Myrie said he even reached out to the NYPD Commanding Officer of the area to let him know he was heading to the protest. He wore a neon yellow t-shirt with "Senator Myrie" emblazoned across the back in large, bold, black letters, to make himself easily identifiable. Richardson wore a face covering that read "Team Richardson."
Despite this, the lawmakers got the same treatment as everyone else.
At 8:00pm, the NYPD officers at the protest started playing a prerecorded message that the protesters understood was telling them to leave. "As the recording was playing, the NYPD moved into a tactical formation and advanced on the crowd of protestors," the lawsuit alleges.
The bicycle officers were at the front, riot police behind, and the lawmakers were surrounded on Flatbush Avenue, they say.
All of a sudden, the bicycle officers began attacking them and other protestors with their bikes "in a coordinated fashion," they allege.
The lawsuit says the officers forcibly rammed their bikes into Richardson's legs, lower abdomen and pelvic area, hitting her repeatedly. Myrie's back, arms and legs were hit. Both allege they were then rushed by officers and pepper sprayed directly in the eyes.
Richardson said she was pushed to the ground, twisting her foot and losing a shoe.
"As she was being attacked by the police, Assemblywoman Richardson heard her colleague Senator Myrie screaming her name, with terror and fear in his voice, the way you never want anyone to scream your name," the lawsuit reads.
"As he was screaming for her, Senator Myrie's voice grew more and more faint as he was pulled away by the police." She was pulled to safety by Good Samaritans who put water and milk in her eyes, but Myrie was arrested and zip-tied.
He was later released when an officer recognized who he was. Mayor Bill de Blasio later left a message on his phone, apologizing for the NYPD actions, he says.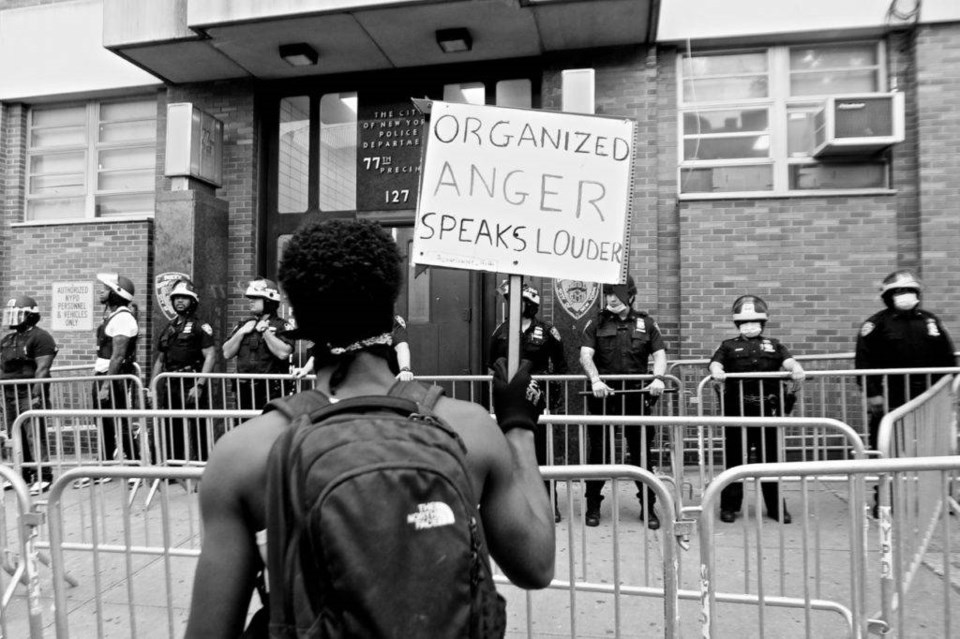 Both Myrie and Richardson say they have suffered from depression and anxiety since the violence, as well as physical pain from the injuries.
The lawsuit is seeking damages for Myrie and Richardson's injuries, as well as an injunction banning "kettling" — or surrounding protestors in confined areas to trap and arrest them en masse — and using bicycles as weapons against peaceful protesters.
In response to the claims, the NYPD directed BK Reader to a statement from NYC Law Department spokesperson Nick Paolucci.
"The NYPD has a longstanding track record of successfully protecting the right of the public to protest while ensuring public safety, and is committed to strengthening those efforts," Paolucci said. "We will review these claims."
The complaint comes after 11 protesters, including 6 Brooklynites, filed a lawsuit against Mayor Bill de Blasio, the City of New York, NYPD Police Commissioner Dermot Shea, Chief of Department Terence Monahan and several individual cops in October last year for their roles in hurting peaceful demonstrators during racial justice protests.
With Monday's lawsuit, the two lawmakers hoped to shine a light on the injustices Black Americans have suffered at the hands of police for far too long, Richardson said.
"We seek accountability, we seek change, we seek justice. And we will keep fighting until we get it."