Ten homeless encampments underneath the BQE in Brooklyn have been removed at the direction of New York City Mayor Eric Adams in the first phase of an initiative designed to connect homeless people with City services, but it has been heavily criticized by local leaders and homeless advocates.
On March 25, Adams said he would be clearing the streets of makeshift campsites where people lived, in order to clean up the city and connect homeless New Yorkers with social services.
The initiative saw encampments — tents, tarps, mattresses and other housing structures — under the BQE put in garbage dispensers by Department of Sanitation workers last week, with the help of the NYPD.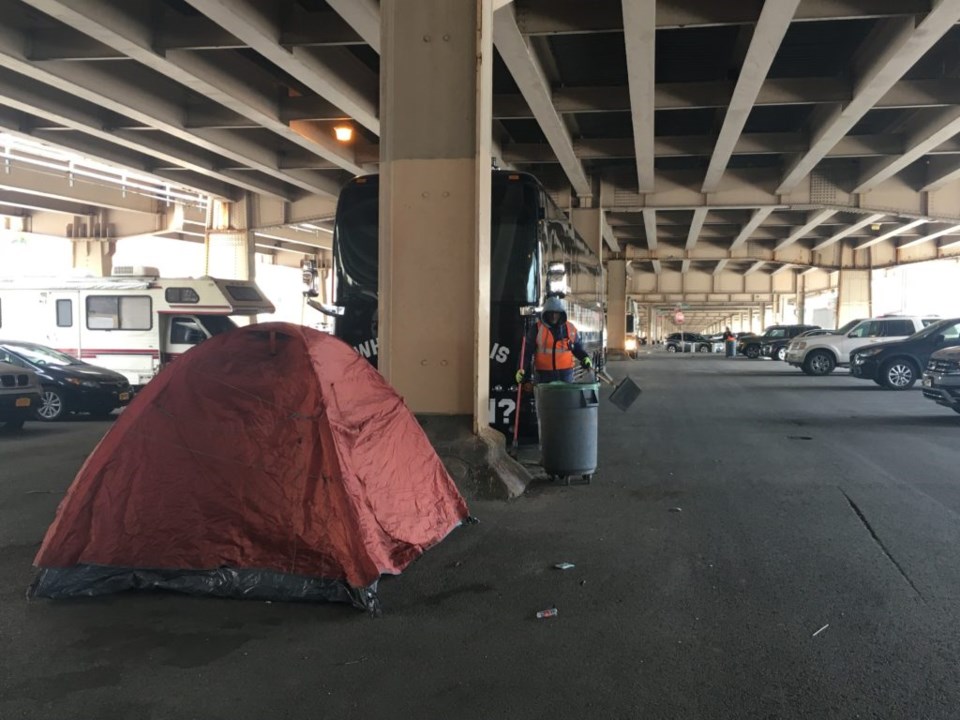 "You have a right to sleep on the street. You don't have the right to build a miniature house," Adams said. The move is part of his plan for New York City's economic recovery, with Adams saying his mission is to "get people the help they need and keep our public spaces clean."
Between March 18 and 30, the mayor's task force said it cleared 239 encampments across the city, with an unknown number of people living in them. Meanwhile, the mayor cut the ribbon on a new 80-bed Safe Haven facility March 29, and has committed to opening 500 new low-barrier beds, 350 of which are already online.
However, of those living in the encampments, only five have accepted help from the city so far, a number local leaders and homeless advocates say shows that Adams' plan does not provide real solutions.
"Without offering homeless New Yorkers a better place to go, these are cruel public relations tactics that do not address the real problem, nor will they reduce unsheltered homelessness on our streets and subways," Coalition for the Homeless Policy Director Jacquelyn Simone said.
BQE encampments had been there for months
Two long-standing encampments at Manhattan Avenue under the BQE were removed last week.
Mutual aid group North Brooklyn Essentials told BK Reader the structures housed about 10-15 people who they had been working with for months.
One camp had been there more than a year and was a multigenerational home of Spanish-speaking day laborers who routinely helped out with clean-ups and were reportedly waiting for supportive living through their caseworkers.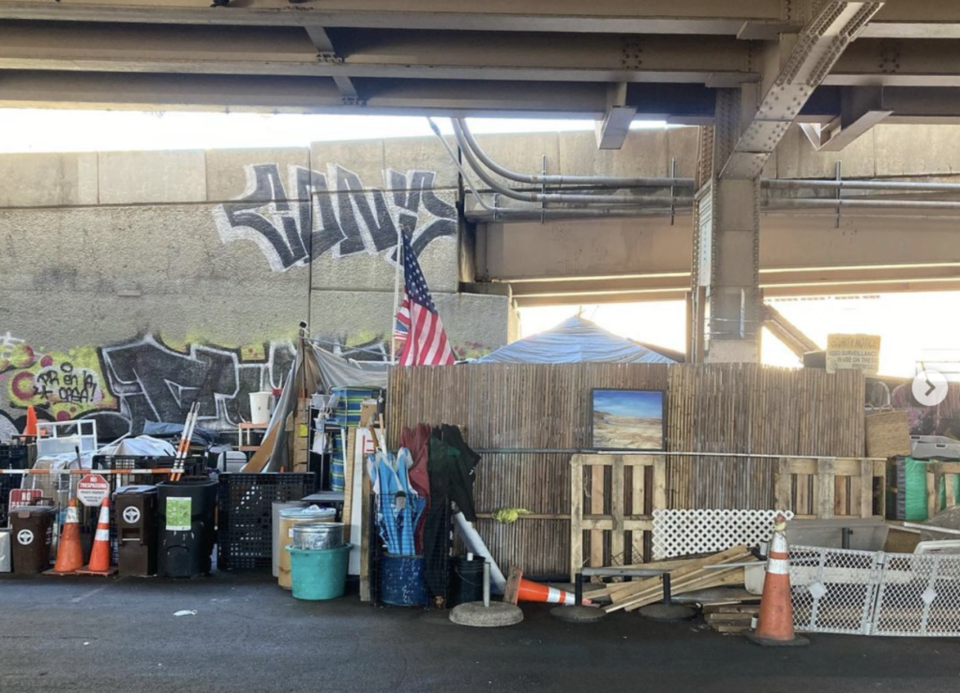 The second housed a group of Polish residents and included three sleeping areas, a gate and a hand-washing station.
Three people had accepted placement in single rooms in Breaking Ground and Department of Homeless Services-run shelters, and North Brooklyn Essentials was working on finding and reconnecting with others to provide aid, spokesperson Benjamin Adam said.
By Monday afternoon, one tent had already popped up again under the BQE, and several houseless individuals were standing watch by their remaining possessions — from hand sanitizer to hot sauce — which were neatly packed into shopping carts.
BK Reader asked the Mayor's Office to respond to claims the task force threw out homeless people's possessions without providing viable housing solutions and whether it knew where those people had gone. The office referred BK Reader to the below mayoral statement:
"As the mayor of all New Yorkers, I am not going to abandon my neighbors to face suffering, freezing, violence, or death – especially when the city has the power to help.
"Building trust takes time, but this is the right thing to do because there is no freedom or dignity in living in a cardboard box under an overpass. We have the resources and a moral obligation to help our fellow New Yorkers, and not just walk by them and pretend it is someone else's problem."
Single rooms and trust building
Simone said it was disappointing to hear of the BQE encampments being cleared. The coalition only recently recognized North Brooklyn Essentials with an award for its innovative work building trust with those communities.
She added that no one was claiming abandoning the homeless was the right strategy, but Adams' strategy could make things worse.
"Now the people who had built up those relationships are displaced without being connected to safer alternatives that would help them move off the streets forever."
The people who lived in the encampments were likely to just move from street corner to street corner now, as the City was not offering everyone the private rooms they needed and wanted, she said. Many homeless people do not feel safe in communal City shelters.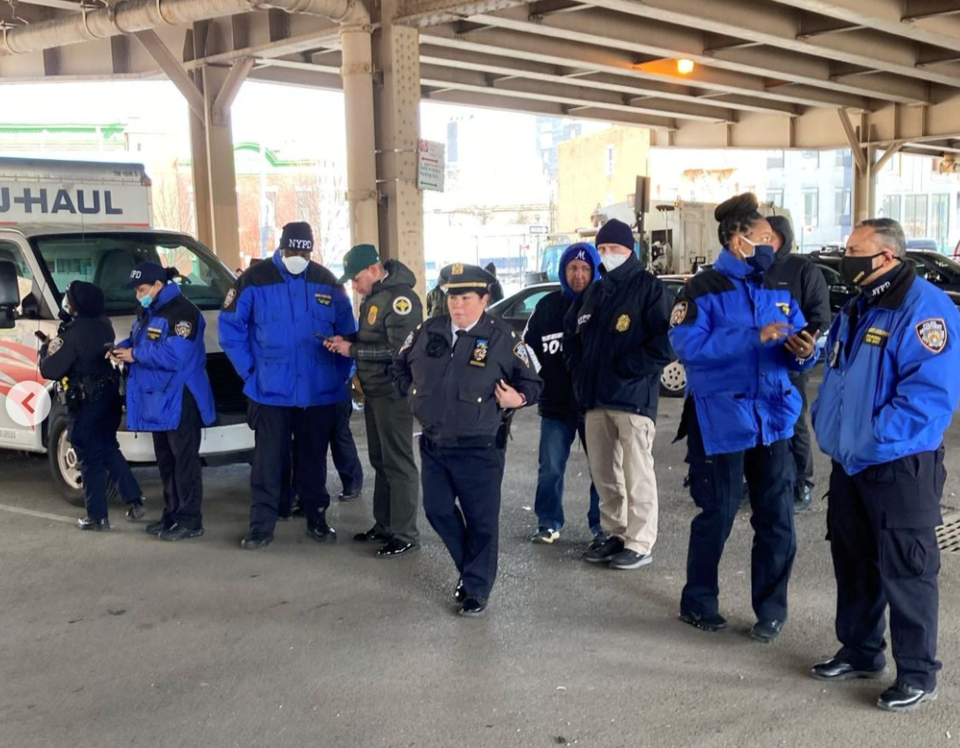 Simone said the coalition was glad the mayor was opening new Safe Haven beds, however, she added, the beds were already in the pipeline prior to Adam's administration and thousands more were needed.
In the coalition's recent State of the Homeless 2022, it urged Mayor Adams and Governor Kathy Hochul to reject the criminalization of homelessness and instead offer unsheltered New Yorkers more stable Safe Havens, single hotel rooms, permanent housing and support services.
Community reacts
Business owners with shops near the BQE encampments had mixed feelings about the clearing of the camps. Of the ten camps cleared, the mayor said his task force recovered more than 500 needles from four of the locations on Meeker Avenue.
City data shows there were 10 complaints about homeless encampments on Meeker Avenue to 311 in March, down from 26 in February and 12 in January. Calls to 311 peaked in August 2021 with 35 complaints.
Amy, an employee at a nearby business who often walked past the camps, said while the idea of drug use in the area did scare her, she felt the way the mayor handled the situation was "really unjust."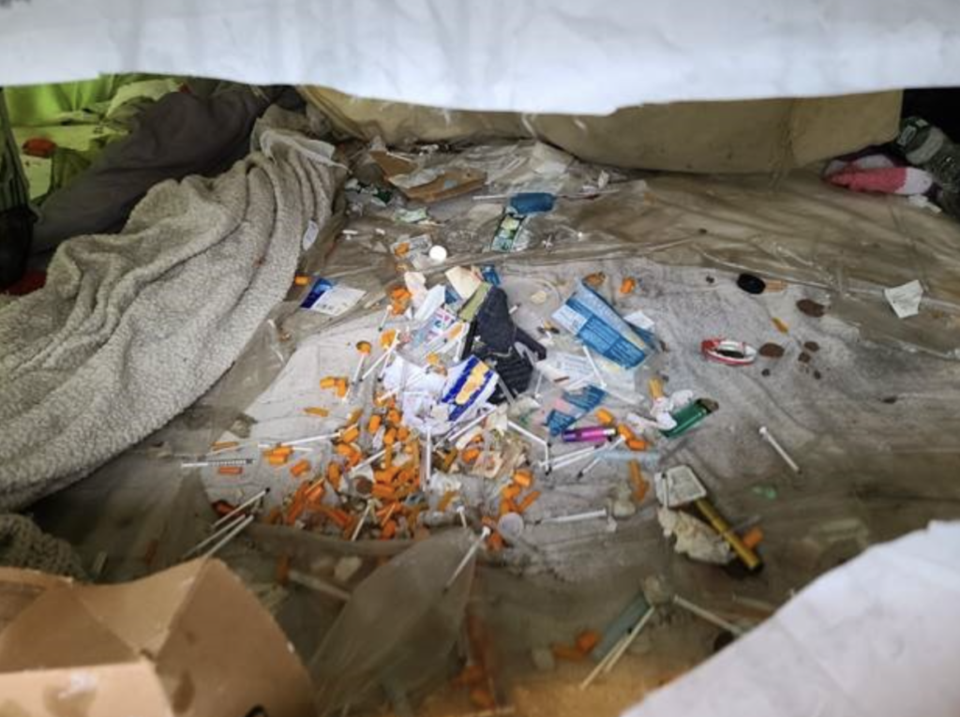 Greenpoint Shotokan Karate owner Steve Borkowsky said the encampments were an "eyesore," but had not affected his business. He said he understood the need to clean up the encampments if it would make the neighborhood cleaner and safer for the majority.
"The people of the neighborhood have a right to live in a clean safe area, and I'm sure people have complained about this."
Fitted Underground Founder Eric Steffen said, while the encampments hadn't been a problem for him, he could see how it could grow into a problem and he wanted the area to be safe and secure.
"On the other hand, your heart goes out to the people living there. It resists a simple answer."
Meanwhile, BK Reader spoke to five residents who live in the Whitman public housing in Fort Greene, right next to the BQE. All said the encampments did not concern them, if they had noticed them at all.
"You gonna take their tents down, where are they gonna go?," Carmen Rivera, who is formerly homeless herself, said. "It's not fair."
Isaac Blakeney, 20, said the city's low wages and high cost of living was contributing to homelessness, and he was struggling to make ends, too.
"I could be frightened because I'm 75, but I'm not," Halina Warwas said.
The NYPD did not respond to BK Reader's request for information from Precincts 90 and 94 on incidents reported in relation to the homeless encampments.
Brooklyn leaders react
The Coalition for the Homeless and Brooklyn leaders are now calling on the mayor to stop clearing encampments immediately. The coalition said the program was both counterproductive and in violation of CDC guidance.
Councilmember Jennifer Gutiérrez — whose district covers parts of Williamsburg— told BK Reader the clearing of encampments under the BQE was intended to appease business interests, not to help the homeless.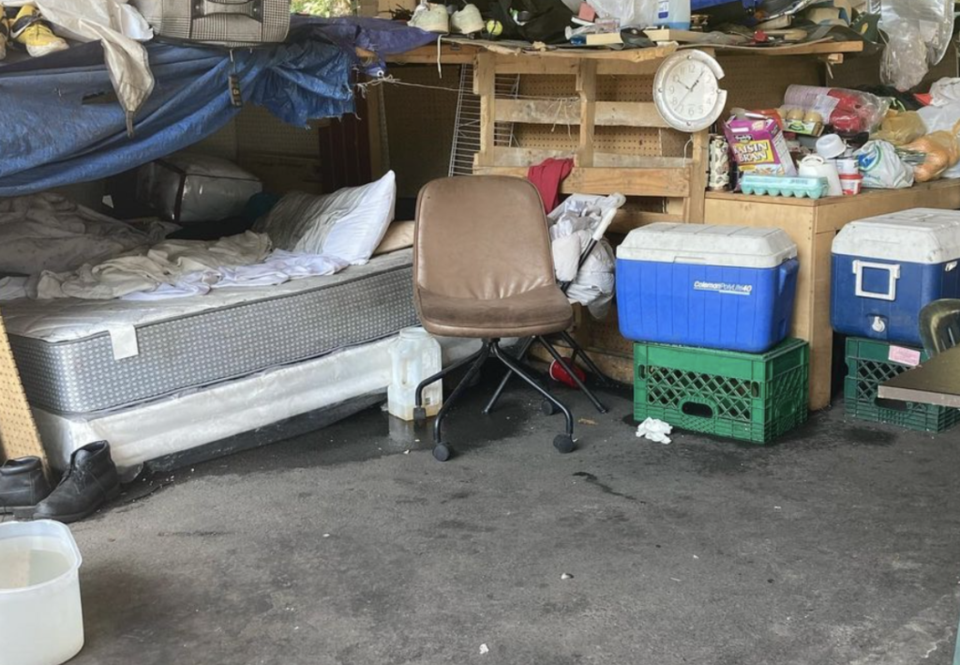 And while some blame mess under the BQE on the homeless encampments, Assemblymember Emily Gallagher — who represents parts of Williamsburg and Greenpoint — said her office found most dumping had "nothing to do with" unhoused people.
"Clearing out encampments and tearing down people's belongings is both cruel and no way to solve the crisis of affordable housing plaguing our city," Congresswoman Nydia Velázquez — who represents parts of north and west Brooklyn — added.
Senator Julia Salazar — who represents parts of North Brooklyn — urged the mayor to stop the program, saying it does nothing to address the root causes of homelessness or provide real solutions.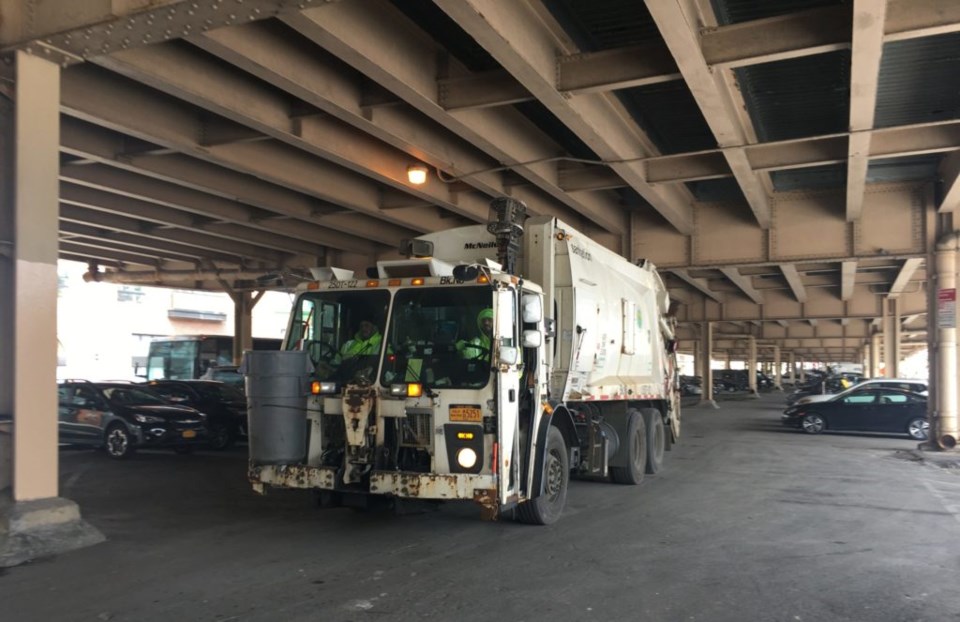 Meanwhile NYC Councilmember Lincoln Restler — whose district covers parts of Williamsburg — said "trashing people's possessions" as temperatures dipped below zero, without offering real housing solutions, was "deeply upsetting."
He said better models included the new supportive housing development opening this spring in DUMBO.
Homeless scapegoats
Recent incidents — including a subway hammer attack allegedly carried out by a homeless man in Queens in February — have reignited fear and frustration with the issue of homelessness in New York.
Simone called the incidents tragedies. But she said it was important people don't latch on to populist narratives that all homeless people are mentally ill and dangerous, and not to blame the entire homeless community for the violence, as the mayor seemed to be doing.
Overall, felony assaults are up 19% in New York City this year to date, a trend Adams says he is committed to turning around, however this number is not attributed to the homeless population.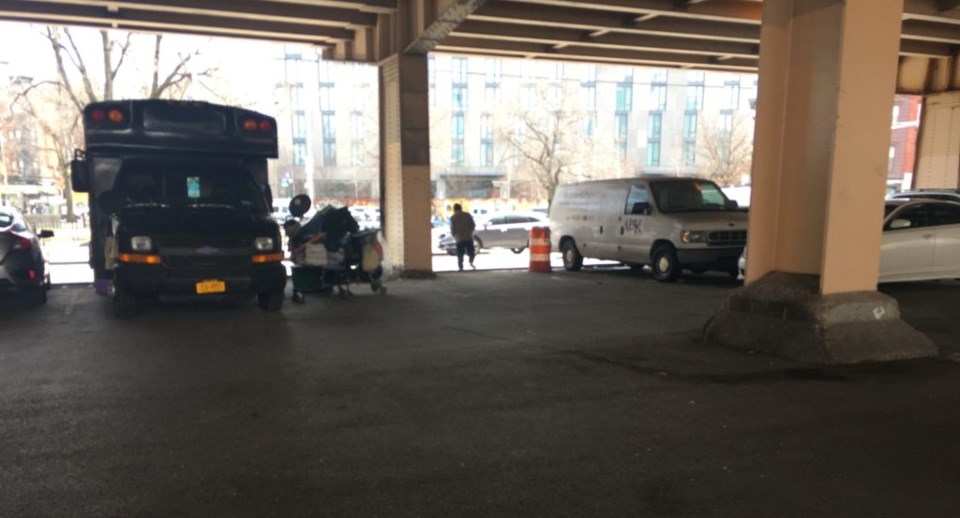 "Homeless people are more likely to be the victims of crime than the perpetrators, but too often they are being stigmatized and scapegoated," Simone said.
Nationally, about 30% of people who are homeless long-term have mental health conditions, while about 50% have co-occurring substance use problems, according to data compiled by the federal Substance Abuse and Mental Health Administration.
In 2017 and 2018, the Coalition for the Homeless surveyed unsheltered homeless people in New York City and found two thirds were assessed to have "mental health needs."
Depression was the most common mental health need reported by those checking into shelters in 2020, according to the Department of Social Services, followed by anxiety, bipolar disorder, PTSD, schizophrenia and substance use.
A growing homelessness problem
In January 2021, the NYC HOPE report estimated there were 2,376 people living unsheltered in New York, however advocates say the real number is likely much larger, and the number of people sleeping on the streets and in the subway system has increased sharply in the past year.
The mayor's plan is for most people living in New York subways and encampments to move into shelters.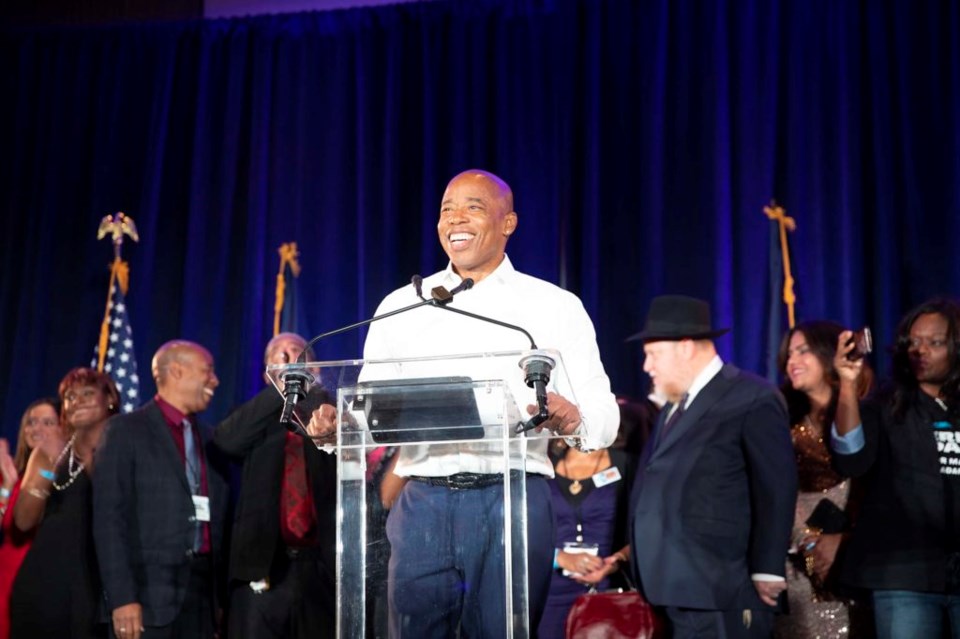 The initiative comes as the city tries to bounce back from the pandemic, and follows another plan he announced last month to keep people from sheltering in the subway system.
While the mayor acknowledges that many may not immediately accept services, his office told BK Reader he intends to keep engaging with people, building trust and working towards helping get them into some form of housing or shelter.
"Over time, I believe people are going to come in," Adams said.
New solutions needed
However, those who know the system say the mayor's plan is not the way.
VOCAL-NY Homelessness Union Leader Althea Matthews — who has lived in a homeless shelter since her home burnt down three years ago — said the City should be treating it as an "a-ha!" moment that people do not want to live in its shelter system.
She would like to see the City clean up the shelter systems, making them safer for those already using them, with better security.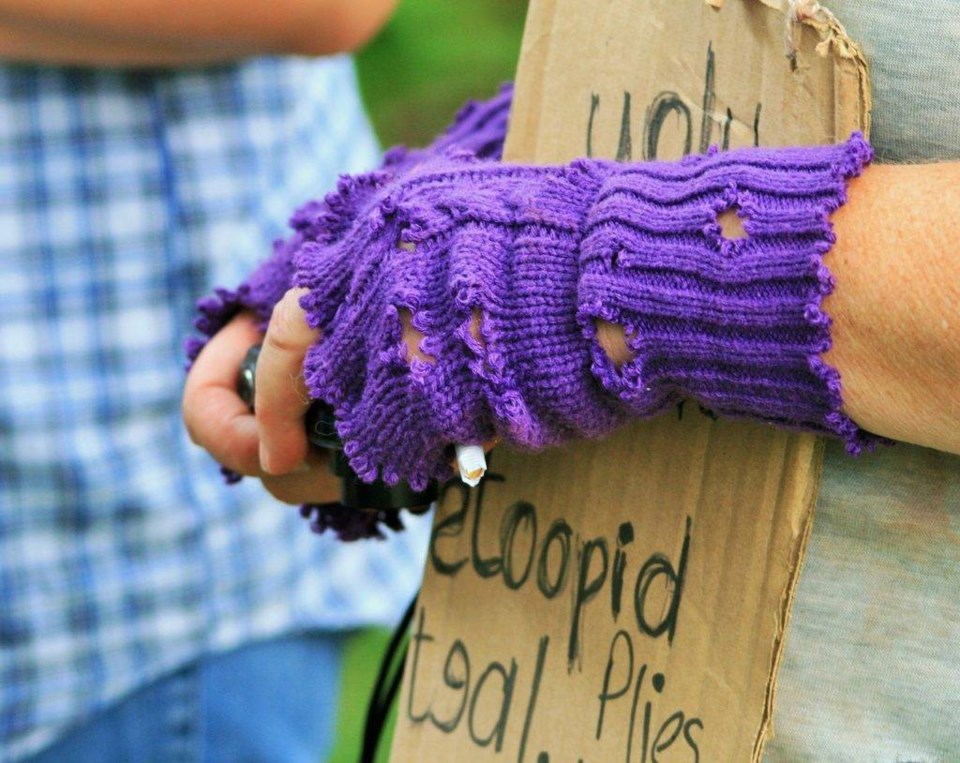 Single-room occupancy housing should be a priority, as well as supportive housing options for those who need holistic mental and physical health services wrapped into their home, she said.
Matthews said she would like to see more funding for New York to move on the Housing our Neighbors with Dignity Act, passed 2021, which allows the state to convert unused hotels into permanent, affordable housing for those in the shelter system.
"I understand the concept of removing the people, but there's a way to do it," she said. "These are human beings."