A New York real estate developer accused of stealing dozens of homes around the city allegedly swindled at least eight of them from Brooklyn homeowners in neighborhoods like Flatbush and Bed-Stuy, the New York Times reports, and was able to continue the alleged fraud even while being prosecuted for it.
Over more than a decade, Solny (and companies linked to him) took ownership of at least 140 properties. However, the former owners of 40 of those buildings — including a Bed-Stuy brownstone and several homes in Flatbush — claim they were victims of deed theft, court records show.
And despite more than 17 combined charges from the D.A.'s offices in Brooklyn and Queens, Solney continued amassing properties and collecting rent on them during that time.
Now, there's fears of another deed theft surge, now that pandemic foreclosure protections have expired.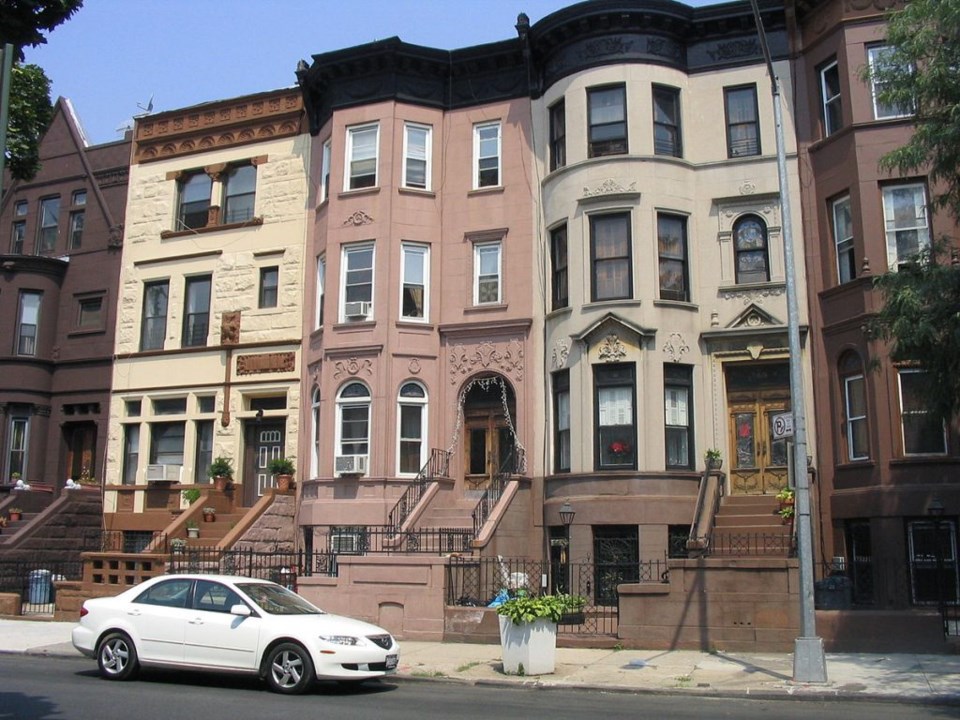 Deed theft can take many forms. But in Solney's case, many of the homeowners who have brought cases against him allege fraud.
They say Solney and his associates offer to help homeowners facing foreclosure by arranging to pay off their mortgages in return for the home, while giving them a small cash payment.
Instead, the homeowner say they signed over the deed to their home, and were still left responsible for the mortgage. Often, it takes years for them to realize what has happened.
In one case, a Solney company allegedly paid a Brooklyn woman $5,000 for a home worth about $500,000, and then left her family with the debt, the Times reports.
In other case, Janet Bruce, a retired home health aide from Guyana, said in court filings that she and her sick husband were paid $14,000 in 2014 by Solney, who promised to rescue her and her husband from foreclosure on their Flatbush home.
Solny allegedly told her she would lose the house but the mortgage would be paid. However, he never paid the mortgage, she claims. She still owes roughly $350,000, she said, however Solny now owns the home and has since installed tenants in it, collecting more than $200,000 from the building since then, Bruce's lawyer told the Times.
In 2020, Brooklyn prosecutors charged Solny with crimes connected to the theft of eight properties.
However, legal experts say prosecuting deed theft can be difficult.
The Brooklyn district attorney's office has brought charges in 27 cases of deed theft since 2014, the Times reports. The state attorney general's office is currently prosecuting three deed theft cases, and announced a campaign to fight deed theft in 2020, funding free legal services and mortgage assistance in neighborhoods vulnerable to fraud.
Brooklyn District Attorney Eric Gonzalez said bringing criminal charges in the case of deed theft can often be "very difficult to prove."
"Our dedicated Real Estate Fraud Unit vigorously investigates deed fraud cases, and whenever there is sufficient evidence, we aggressively prosecute to ensure accountability and compensation for victims," he said.
"To bring criminal charges, we must prove beyond a reasonable doubt that either a false filing took place or that the buyer made materially false representations of fact to induce the owner into selling the property."
He said most complaints involve either family disputes, which are difficult to disentangle, or situations where the complainants signed the deal and, while no demonstrable misrepresentations were made, they later believe they were wronged.
Despite investigating every allegation of deed theft, he said, in most cases, there is insufficient evidence to prove a crime.
The city and financial institutions need to do as much as possible to protect homeowners, and create a system that works to keep residents in their homes and puts "criminal scammers". behind bars, New York City Council Member Farah N. Louis told BK Reader, in response to the Solney story.
Louis represents the 45th District, which includes Flatbush and East Flatbush, and pointed to the racial disparity in deed theft.
"Black and immigrant homeowners of Brooklyn continue to be at the highest risk of deed theft," she said.
"This same constituency, that faces unabated obstacles, like accessing capital, and has to overcome systemic and structural racism just to become property owners -- also has to contend with predatory individuals looking to theft their homes for personal gain."
NYC Council Member Chi Ossé, who represents the 36th District (Bedford-Stuyvesant and North Crown Heights) said defeating the practice of deed theft was a central goal of his office.
"As we work to combat deed theft legislatively, I also want to advise my constituents: If you want to sell your home, place it on the market.
"Do not take offers from soliciting people or organizations, whether they say their aim is to buy your house or just to help you with property taxes. Consult trusted friends and family before signing any documents and, importantly, use my office as a resource."
Meanwhile, through a number of shell companies, Solny reportedly still owns 19 homes whose owners he has been accused of defrauding and still collects rent from many of them.
Bruce, of Flatbush, is still waiting for her day in court.