Crown Heights is set to get a new gallery for Black art, in a familiar yellow storefront known for selling stylish imports from all over the world.
Calabar Imports, at 708 Franklin Ave., is currently in the process of transitioning into the new Calabar Gallery, which will showcase emerging and established Black artists from Brooklyn and across the globe.
Its owner, Atim Oton, is the longtime proprietor of Harlem's Calabar Gallery. She has run Calabar Imports with her mother since 2004. However, with her mother retiring from the business in 2020, and with the decrease in travel due to the pandemic, Oton decided to pivot the Crown Heights retail store into another gallery space that brings more Black art to Franklin Avenue.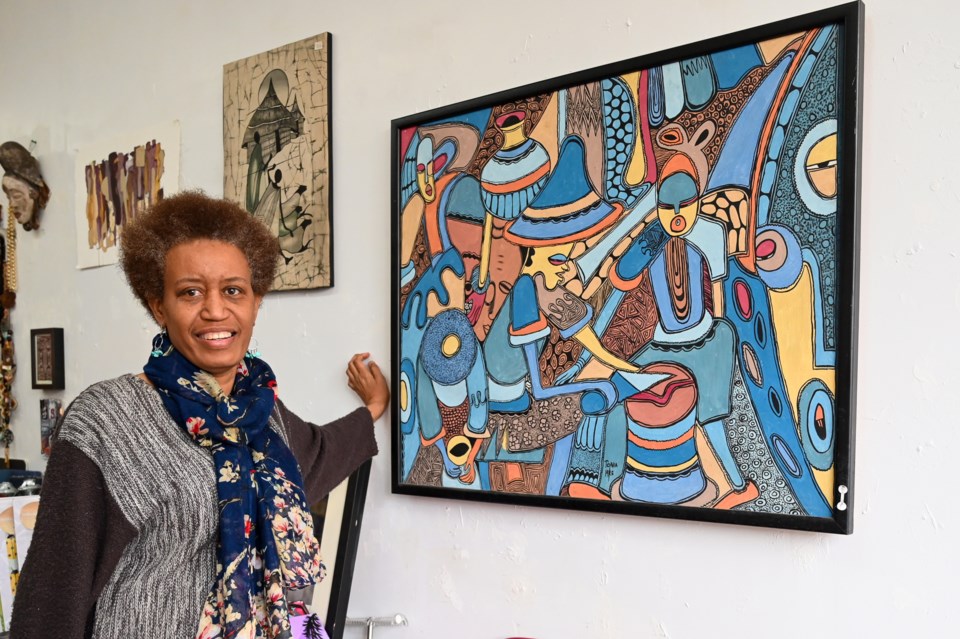 "To me, the richness of a neighborhood is its cultural assets," she told BK Reader. "Art is one of those cultural assets, and the thing that people need after the pandemic is art. Art is therapeutic; art makes people sort of lose themselves."
The space will be reintroducing itself to the neighborhood with a Crown Heights Arts Stroll on April 7, featuring the gallery and at least six other locations, including Crown Hill Theatre, "B" Dry Goods, Five Myles Gallery, Julia Seabrook Gallery, My Gallery NYC, The Crabby Shack and The Shirley Project Space.
The stroll seeks to cement Crown Heights' reputation as an upcoming arts destination.
Right now, the front of Calabar Imports is operating as a gallery, while the back is still operating as a retail store. By September 2023, the entire space should be a gallery showcasing Black art for the community, Oton said.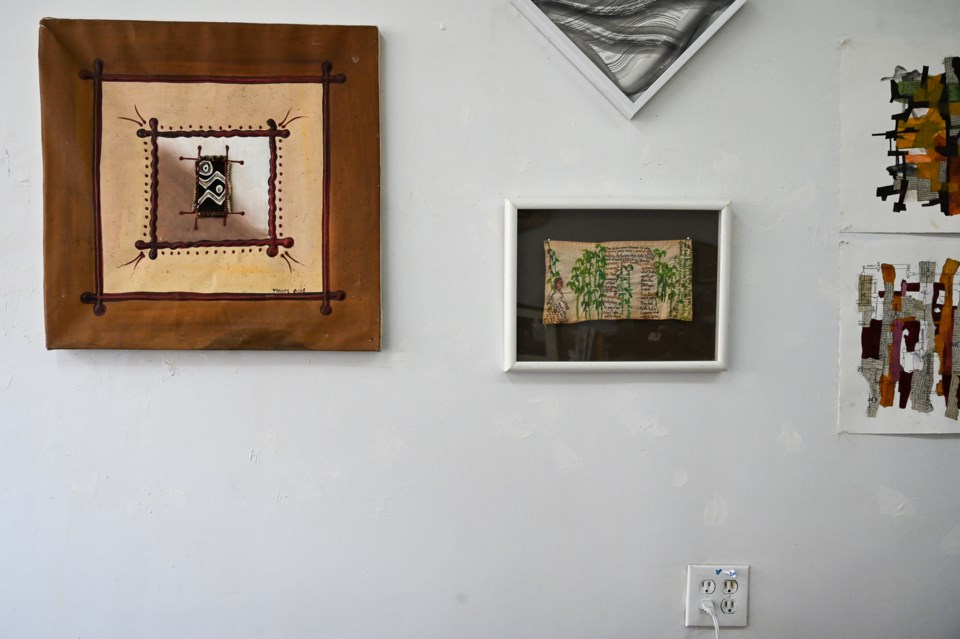 Oton spent her formative years in Calabar, Nigeria, and grew up in a home full of primarily Nigerian art, collected by her mother.
"Everybody else had Jesus Christ on their walls. I had African art," she said. She didn't immediately see a career in art, instead pursuing architecture and academia, going on to work on design projects including the African Burial Ground Interpretive Center.
However, more recently, Oton has become a champion for Black art citywide, with her Harlem gallery and Harlem art walks, her representation of emerging Black artists, and her initiative in building community for Black art collectors.
Calabar Gallery launched its Black Women Art Collectors initiative to support women to build and expand their art collections and share information about the industry. The group meets once a month to talk about their collections, upcoming artists, how to appraise their collections, art-collecting strategies and more.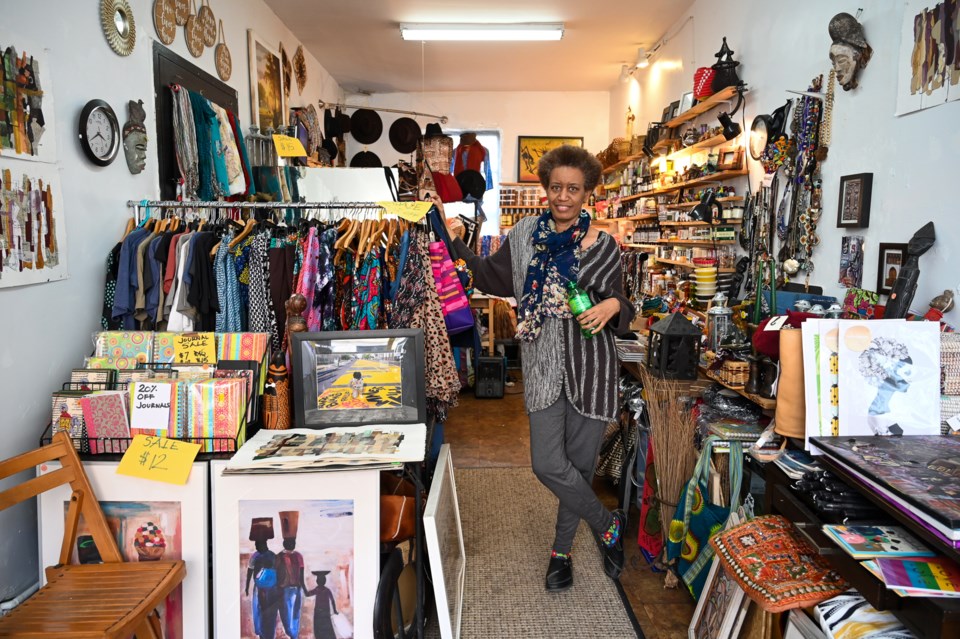 "One of the things that I have noticed throughout my entire life is that Black women are the ones who collect art in the Black community," Oton said. "I decided that I would start to put together a group of women who were already collecting and women who were thinking about collecting."
"Part of that is also to understand that there is an ecosystem in the art world. And the ecosystem includes artists, galleries, curators, collectors and institutions; and if we don't nourish and support it, we will lose it."
Right now in the Crown Heights Calabar Gallery, patrons can step in and see mixed-media works from a range of local and international artists.
"There's a Nigerian artist; there's African American artists, an Indian artist, a Caribbean artist, a Ghanaian artist," Oton said. The works are accessible to new and seasoned collectors and range from $150–$3,000.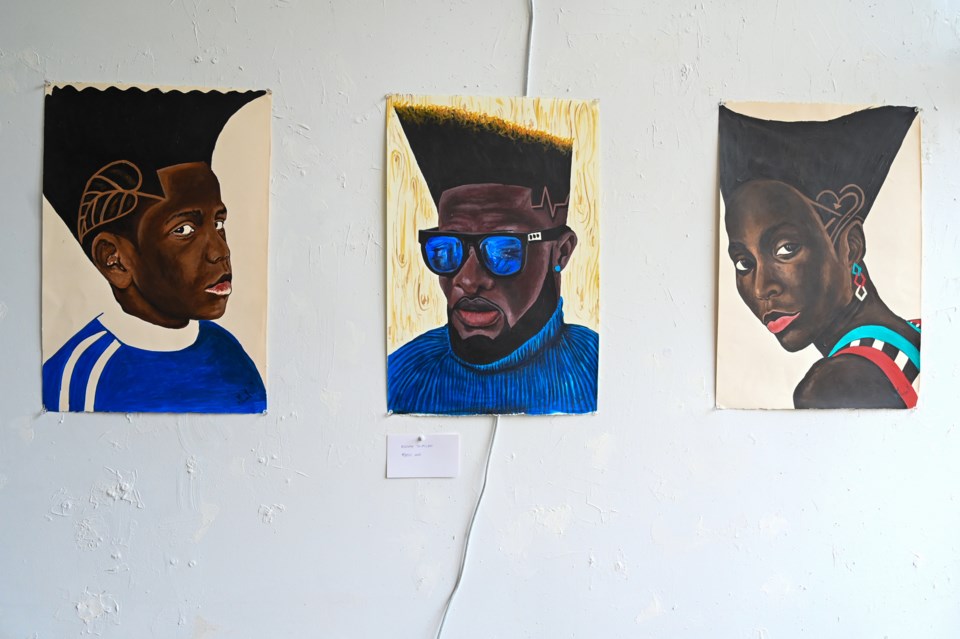 One of the highlights is a trio of portraits from Ghanaian visual artist Musah Swallah that greets patrons once they step in the door.
The Crown Heights Arts Stroll will kick off at Calabar Gallery at 708 Franklin Ave. at 4:00pm on April 7. Participants will get a one-sheet and will get to take themselves on a self-guided adventure of Crown Heights arts venues.