Bushwick-born teen Tariq Reed trains in the game of basketball at the Barclays Center and wears a Nets-branded uniform. But you won't see him on the court come game day.
Instead, Reed practices and plays his matches from a state-of-the-art gaming room inside of Barclays that has been specially fitted to accommodate the Nets Gaming Crew, a professional esports team that competes for the Nets in the NBA 2K League. Inside, like any other sports team, the players train 4-6 hours per day — but instead of a ball in hand, they have video game consoles.
Reed, 19, was the coveted second-pick draft to the NetsGC team this year. Last year, Reed was the top pick in the draft, but he left to be with his mom as she faced health issues. So this year is his comeback. NetsGC head coach Ivan Curtiss said, ahead of this year's draft, he already knew he wanted the rising star and even submitted a trade to make it happen.
"I knew we were getting a great talent, but I also knew we were getting a great person and a great kid," Curtiss said. "As a player, he's been phenomenal."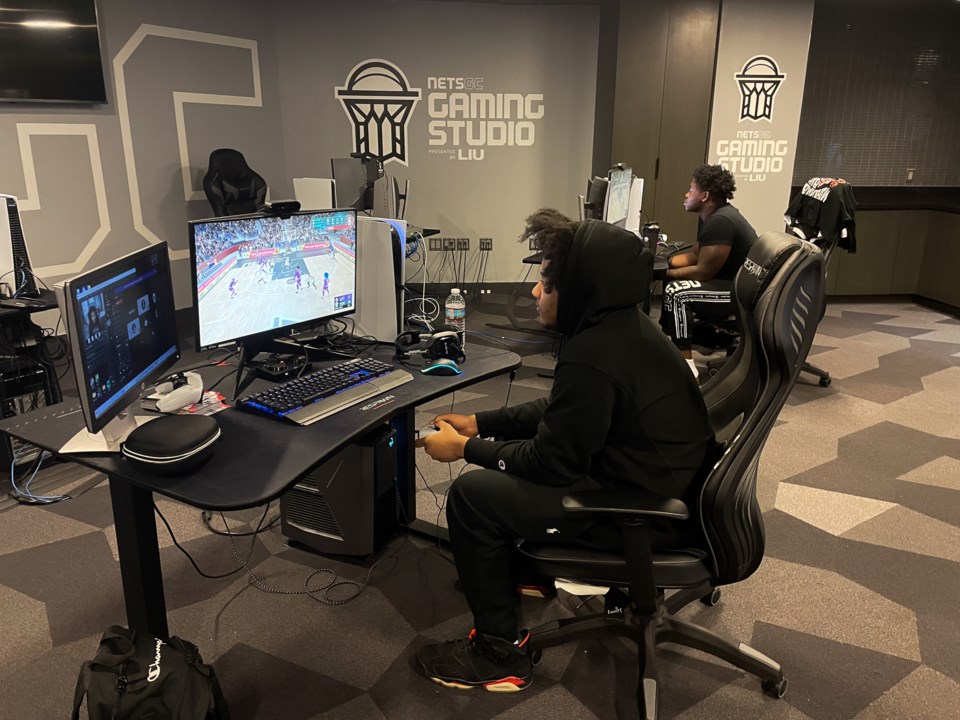 The popularity of esports — and the NBA 2K League in particular — is growing rapidly year-over-year in terms of broadcast distribution and viewership, Forbes reports.
Launched in 2018, the professional esports league is comprised of 22 NBA-affiliated teams and three non-affiliated clubs that face one another in a more sophisticated version of the game NBA 2K. It is a joint venture between the NBA and Take-Two Interactive, the publisher of NBA 2K, and has been an effective tool in getting younger fans interested in coming to on-court games at stadiums, the league told Sports Business Journal.
Reed is heralded as one of the best players in the world, known for his dribbling and playmaking skills. But how did he get so great at the game?
"I would say just hard work," the calm and charismatic teen told BK Reader ahead of a training game this past Tuesday at Barclays. "And just being so dedicated, like, this is something like I genuinely love to do."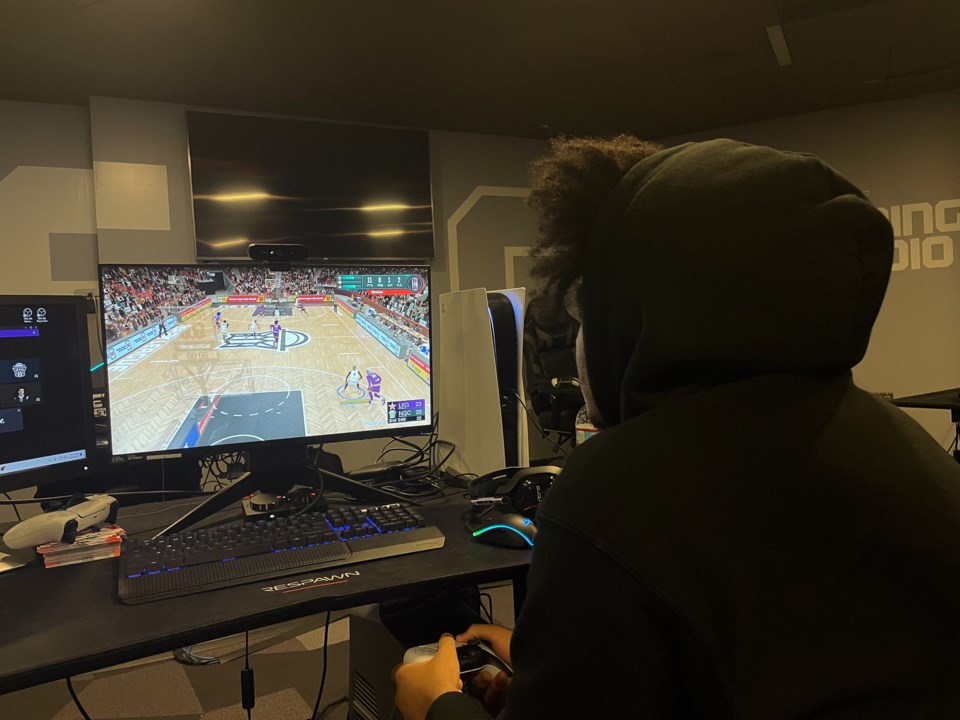 Reed first started gaming as an 8-year-old. As a kid, he dreamed of being an FBI agent, but that went on hold when he started falling in love with the game Call of Duty and, later, NBA 2K.
"I started playing the game competitively about four years ago," he said. "I had some teammates who are professionals and they told me like, 'You can be a professional in his league, too.' So that's what I did."
Since then, he estimates he has played hundreds of thousands of games of NBA 2K. Ahead of a training game this week, the players — who each sit at their own gaming station — put on a hip-hop-heavy playlist and got to work. Throughout the game, the team communicates about plays much like basketball players on the physical court would.
Ahead of a tournament, Reed said it is important that he gets a good night of sleep, and on game day, his routine includes drinking an energy drink, listening to music and refraining from eating. Reed said he is technically adept on the console and makes sure to rest his hands to avoid carpal tunnel syndrome, which he suffered from a couple of years ago.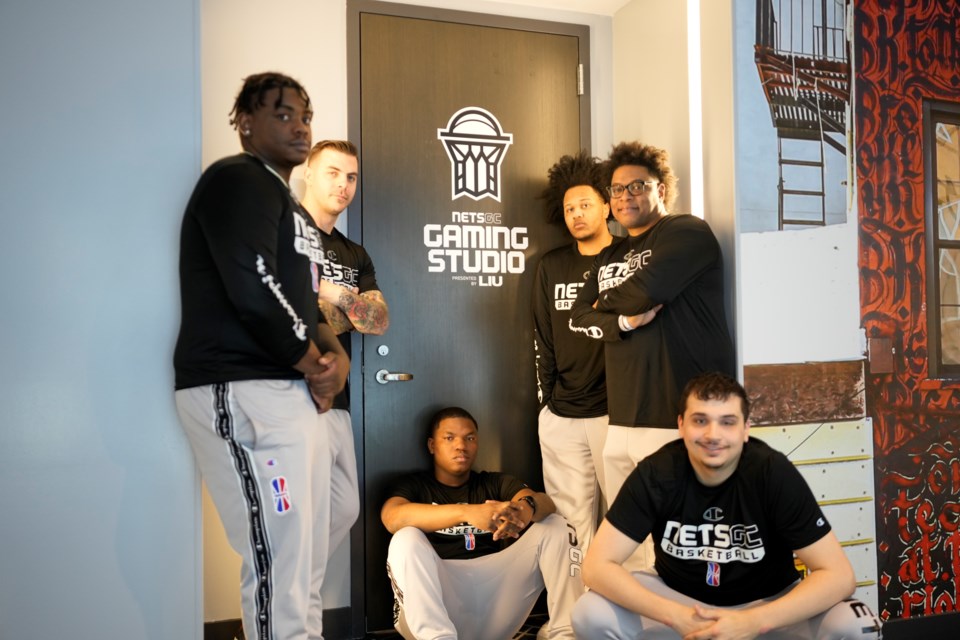 Like in professional basketball, players are paid — although not quite as much ... yet.
NetsGC players sign six-month contracts and are paid between $30,000-$39,000, which they supplement with winnings from their 2K League tournaments, Curtiss said. Currently, the team is training for the next championship, for which there is a $600,000 prize up for grabs.
Right now, Reed has his eye on making the next playoffs.
"I'm just excited to see how far we go and how much we grow as a team, and hopefully we win a championship," Reed said.
Reed's family is proud of him and he is grateful to be playing for his hometown so he could stay close to them, he said.
"My mom has always believed in me and always supported everything I did, and my grandparents as well."