A non-profit day care for dogs in Bushwick helping autistic adults overcome barriers to employment is celebrating its one-year anniversary — just in time for Autism Acceptance Month which starts on April 1.
Since its opening on April 4, 2022, Pawsability Dog Club has trained more than a dozen adults in vocational skills in the pet care industry, and it's preparing to help many more in the coming 12 months, Pawsability General Manager Allen Matias said.
"Our goal is to provide vocational training to adults on the spectrum. As they start to hit adulthood a lot of the services start to wane, and there's not a lot of opportunities for training and jobs," he said.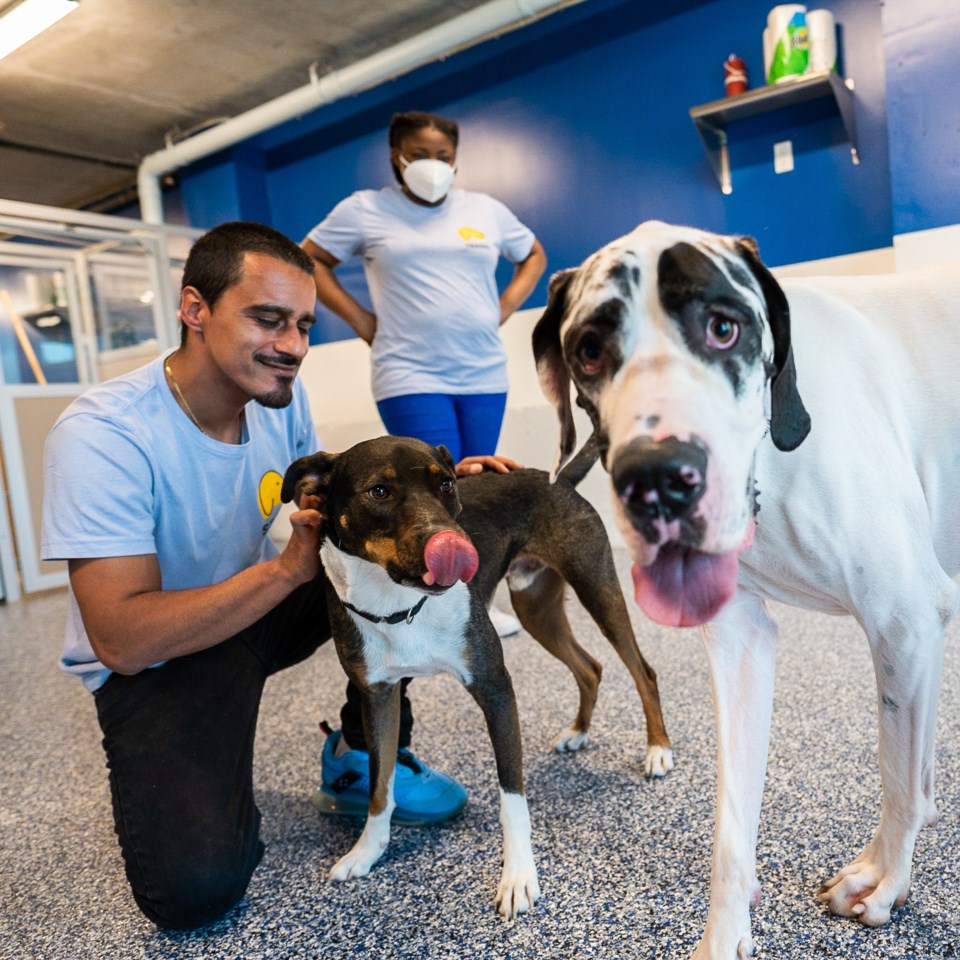 So far, the program's graduates have called it "a dream come true."
Each program runs for 7 weeks, 10 hours per week. Trainees learn animal handling, dog walking, grooming, client interaction and more, with a dedicated staff and a run of about 35 dogs of different breeds. The trainees also visit industries like vet offices, adoption clinics and dog walking companies to build relationships and learn.
"A lot of the training is hands-on," Matias said. "They get one-to-one training, and it's at no cost. We're completely non-profit, and all the money we generate goes back into our training mission."
"Once they complete the course, they get a certificate and we help them along with the job search, and if possible, we would hire them. We're looking to create a neurodiverse workforce and also get the word out there."
Matias has a 16-year-old autistic son. When he saw the job advertised at Pawsability that combined his 20 years of experience in the pet industry with the ability to make a change, he jumped at it, he said.
"I want to do something that is going to help the community and feel that I'm doing something meaningful when I end my shift," he said.
You can hear the pride in his voice as he speaks about the graduates so far. Some have already gone on to find jobs in the pet care industry, with one dog day care calling Pawsability to ask if they had any more graduates, Matias said.
"It's a beautiful thing. Every time we have those stories, it's a big success."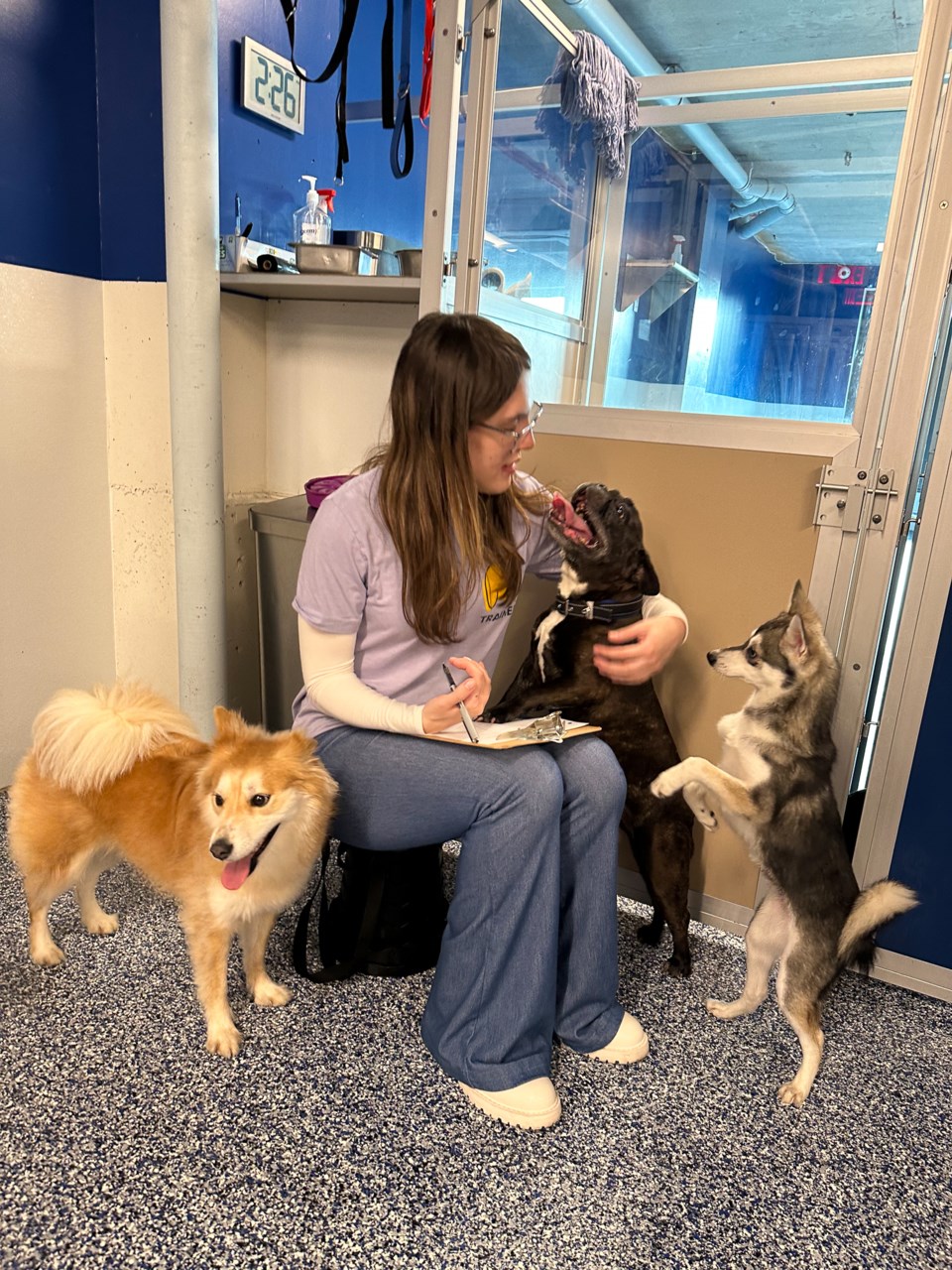 Elisheva Kimmel, 24, said the training program has helped grow her confidence for the future.
"Before, I didn't know what I wanted to do with my life. Now I'm sure I'll have no trouble finding a job, thanks to them," Kimmel said.
Kimmel learned about the non-profit after speaking with her therapist about how tough it was to find a job as an autistic person. He knew she loved working with animals, did a little research and came across Pawsability, she said.
"It was amazing because not only was it a program that specializes with people like me, or people who are autistic, it is run by a whole bunch of really nice people, and I got to spend time with dogs, which is awesome," Kimmel said.
After doing the course, not only is Kimmel confident she could find a job, she could also see herself opening her own dog day care center.
"They're not just a great place for autistic people like myself, it's also a great place for dog services," she said of Pawsability.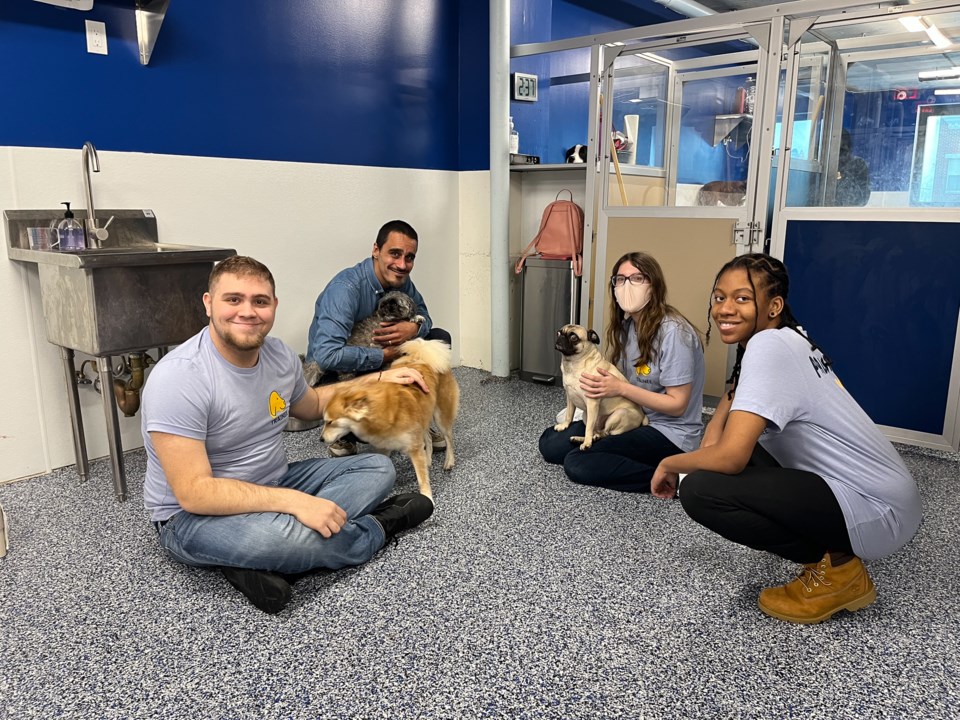 Meanwhile, Pawsability graduate Nina Cruz, 21, was scrolling on social media last year when she came across a video about Pawsability made by the dog-appreciation account The Dogist.
"I saw they are a non-profit and they help autistic adults, and I thought, 'Oh my gosh, this is so perfect — I have to email!' Dogs are my favorite thing in the world. This is the most perfect opportunity."
After reaching out to the organization, Cruz was accepted into the vocational training program, which she called "a dream come true every day I was there."
To other autistic adults thinking about doing vocation training with Pawsability, Cruz recommends reaching out to see if it's a good fit, as dogs can be overwhelming for some people. Pawsability always ensures it takes candidates that will benefit from the program, Matias said.
"If they love animals in any capacity and are looking for a place that really wants to help them succeed and help them better their future, definitely talk to [Co-Founder Jillian Forman] and see if it's right for you," Cruz said. "It has helped me find my path."