'Majority' of Black-owned restaurants are struggling, post-pandemic
Three years and one week after a coronavirus pandemic hit New York City, Joseph "Bubby" Adewumi, an ebullient man with a big smile, admitted he had reached the "depression phase."
After steering Amarachi—a beloved Brooklyn pan-African restaurant frequented by visiting Nigerian kings and at least one future New York City mayor—through multiple challenges resulting from the pandemic, the circumstances had finally become too difficult to bear.
Amarachi will soon close its current location in Downtown Brooklyn. In the future, it will look for a new space, Adewumi said. "We need to relocate back into the community where the level of support should be greater and where we should not have to overcome so many obstacles."
Amarachi is one of many Black-owned restaurants in Brooklyn that is facing unsustainable levels of debt or potential closure, three years into the pandemic, industry experts say.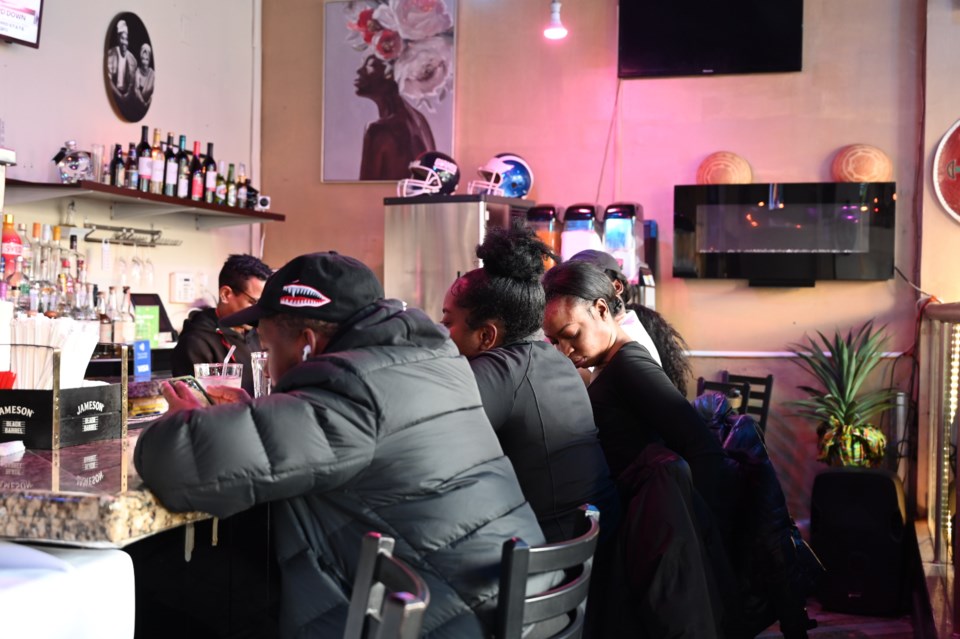 While it is difficult to accurately quantify the pandemic's impact on the borough's Black-owned restaurants compared to other restaurants, as no agency collects that data, BK Reader has spoken with restaurant owners, industry leaders, and those covering the restaurant industry to build a picture of the state of Black-owned restaurants in Brooklyn today.
The evidence suggests that—while many Brooklyn business owners are struggling—restaurants run by African-American, African or Caribbean owners have been disproportionately impacted by the pandemic compared to their white counterparts.
New York City's Black Restaurant Coalition (BRC) Co-Founder Bryant K. Postell, Jr. estimates hundreds of Black-owned restaurants across the five boroughs have closed over the past three years.
About 95% of the coalition's 175 members across the five boroughs and Long Island currently need some type of support to rebuild coming out of the pandemic, he said.
"What I can tell you is that the majority of our Black-owned restaurants are struggling: We are facing hard economic times," he said. "A lot of Black restaurant owners are definitely in crisis mode."
In contrast, the National Restaurant Association's 2023 State of the Restaurant Industry, in which nearly 3 in 4 restaurant operators report that business conditions are "already close to normal— a new, more positive normal—or are well on the path." The focus, moving forward, was on sustaining growth in the coming year.
While this gives some indication of progress, it's impossible to accurately quantify the pandemic's impact on New York City (NYC) restaurants for any group.
Eater reporter Luke Fortney has been covering NYC restaurant closures through the pandemic. He has documented how no one knows the true number of restaurants that have folded throughout this time, as there is no official city or state organization keeping track of closings in real time.
Yelp has not released any restaurant closure data since 2020. However, in a recent report,, the business review giant found Black business owners were more likely to endure closing and reopening more than once, compared to businesses overall.
In an informal survey, BK Reader found 12 of 63 restaurants listed in a local directory of 'Best Black-Owned Restaurants in Brooklyn' in June 2020 have since closed, either temporarily or permanently — a decline of about 19%.
"Unfortunately, there is not that much up-to-date information out there," a New York City Hospitality Alliance spokesperson told BK Reader. "The city's restaurant industry is in a much better place than it was compared to the past few disastrous years. But there are still underlying struggles many small businesses face."
Rent Arrears and Shifting Demographics Equal Rising Debt and a Waning Clientele
While many restaurants have managed to weather the pandemic, some now find themselves deep in debt.
Brooklyn restaurant owners across the board are in the midst of "another wave of closures," as landlords, who were lenient during the pandemic, are now demanding their back rent, said Michelle Foster Brooklyn Chamber of Commerce Restaurant & Hospitality Industry Specialist.
A rent debt of anywhere from $100,000 to $400,000 is typical, she added. Newer restaurants that didn't rack up rent arrears since the start of the pandemic are likely to be faring better.
Franz Metellus, owner of Clinton Hill staple Rustik Tavern, says he currently owes more than half-a-million dollars in loans and bills.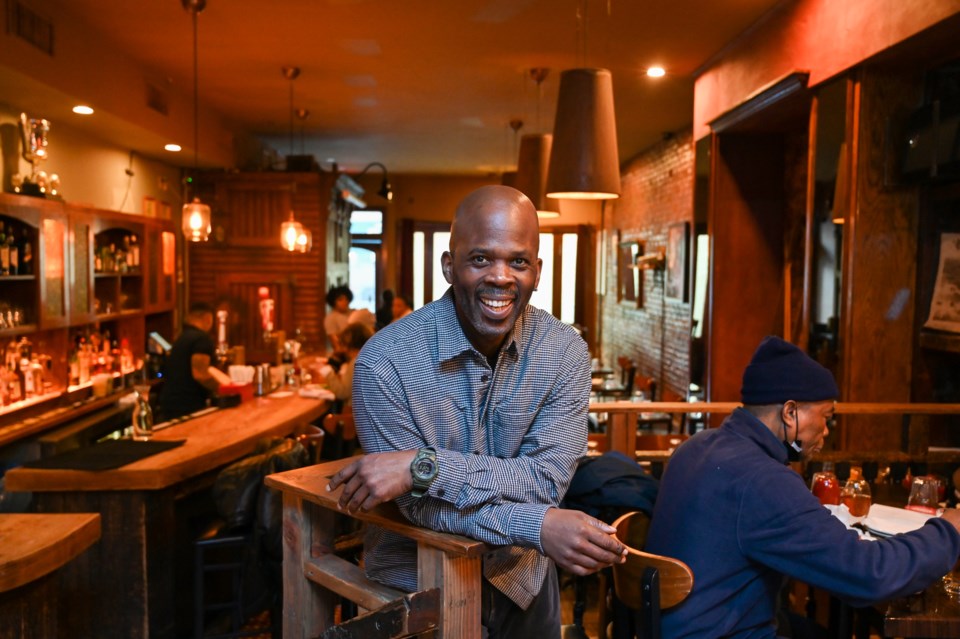 "There is a lot of frustration and feeling that there's no coming out of the damage that was done during COVID," Foster said of the small businesses she works with. "And for some, unfortunately, there's not."
Many Black-owned businesses have also found themselves having to quickly adapt to the tastes of new residents moving in around them due to pandemic gentrification and rapid rental turnover, Brooklyn Chamber of Commerce Business Support Specialist Jonathan Marable said.
"Regardless of how old the business is, one challenge that has been prevalent besides obtaining capital is adapting to shifting demographics," he said. "Some places literally had to do an entire rebrand to accommodate new audiences."
A growth in incomes and rising housing prices across the borough has led to a corresponding increase in the displacement of those who can no longer afford to live in Brooklyn. That includes in large part the Black population.
According to the latest Census data, the city's Black population has declined by nearly 200,000 people– or about 9%– over the past two decades. Now, about one in five residents are non-Hispanic Black, compared with one in four in 2000. The COVID-19 pandemic only exacerbated this phenomenon.
An Unequal Start
A deeper look into the state of Black restaurants before the COVID crisis reveals that, along with a shifting demographic, the pandemic merely exacerbated the challenges Black small businesses owners were experiencing all along, namely a lack of access to capital.
"Most restaurants that are Black-owned started the pandemic with less capital than white owners," BJ Handal, CEO of HCSI Corp. and formerly the Director of the Brooklyn Business Center at Restoration Plaza told BK Reader.
This is well-documented. Black-owned business owners typically have less startup capital. Black entrepreneurs are more likely to rely on personal credit cards—rather than personal or family wealth—to finance their business creation, due to the racial wealth gap. Plus, Black people are traditionally underserved by mainstream banks, which were tasked with administering many of the federal pandemic relief loans.
Many Black restaurant owners in Brooklyn are also sole proprietors who didn't necessarily start off with an accountant and lawyer to make sure their taxes, payroll and associated paperwork were up to date, in order to qualify them for pandemic loans, a number of Brooklyn business owners said.
"We were fortunate that we had our payroll in order, so we were able to qualify," said Ka-wana Jefferson, owner of Sweet Brooklyn bar and grill in Crown Heights. She said her business would have "crashed and burned" if it had not qualified for the Paycheck Protection Program (PPP) loan, the Economic Injury Disaster Loan (EIDL) and the Employer Retention Credit (ERC).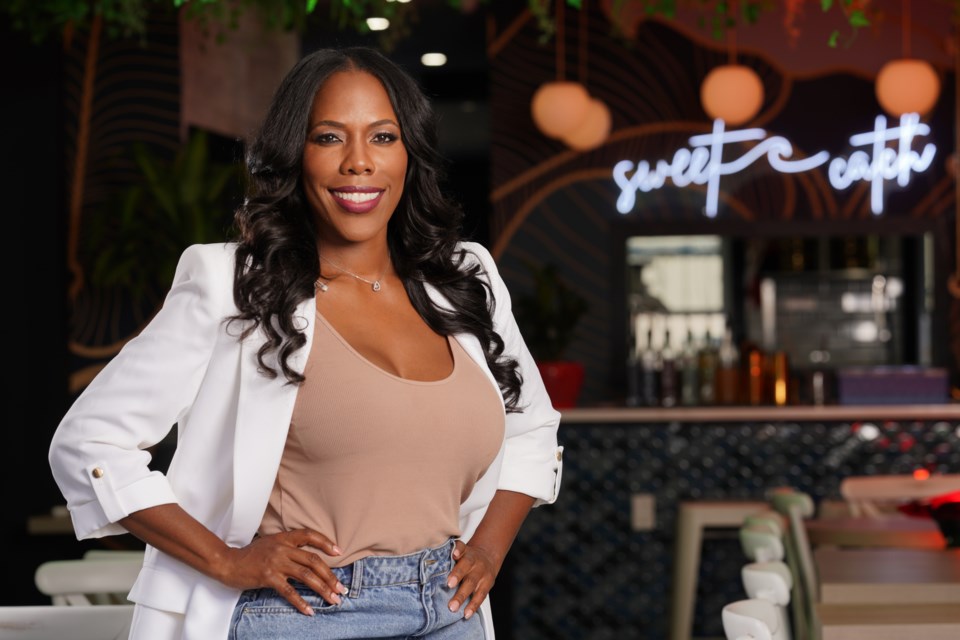 "Unfortunately [pre-COVID] a lot of business owners we know didn't have the resources to keep things so tight. So when something like this hit, they weren't prepared to benefit from the Government relief.
"All those underlying components, yes, that really impacted Black business owners more."
The data proves her point. In the Federal Reserve System's 2021 Small Business Credit Survey (SBCS), the highest rate of financial hardship was reported by Black business owners: 92%, followed by 89% of Asian American-owned firms, 85% of Latino- or Hispanic-owned firms, and 79% of white-owned firms.
Black small business owners were also the most likely to experience difficulty accessing redit (53%) and the most likely to tap into their personal funds (74%).
A NYC Small Business Services spokesperson told BK Reader the City is committed to addressing the racial wealth gap through new initiatives to support Black business ownership, including free consulting services, a Black business incubator, mentorship programs and free webinars.
"The City wants to provide additional marketing and visibility for NYC's Black-owned businesses as they recover from impacts COVID," the spokesperson said.
Part two of this series will explore how these small businesses are coping; the innovations and solutions they are using to stay afloat.
---