Amarachi, a beloved Brooklyn restaurant and bar that has hosted events for visiting Nigerian kings and New York City power players like Eric Adams, is asking the Brooklyn community for help as it fights to keep its doors open after 18 years in business.
Two weeks ago, Joseph "Bub" Adewumi started a fundraiser to help save Amarachi, the business he and his wife Maxine started in 2004 with a vision for uniting the global Black diaspora.
Over nearly two decades, Amarachi has become a beloved institution both in the Black community and for those who celebrate and support Black culture.
The Downtown Brooklyn restaurant — a stone's throw from Manhattan Bridge and Borough Hall — serves a unique menu that combines Nigerian, Caribbean and African American cuisine. It has launched and supported countless Black-owned businesses, hosted parties for both royal visits and grandmas' birthdays, and has been a place where discussion about Black self-determination has flourished.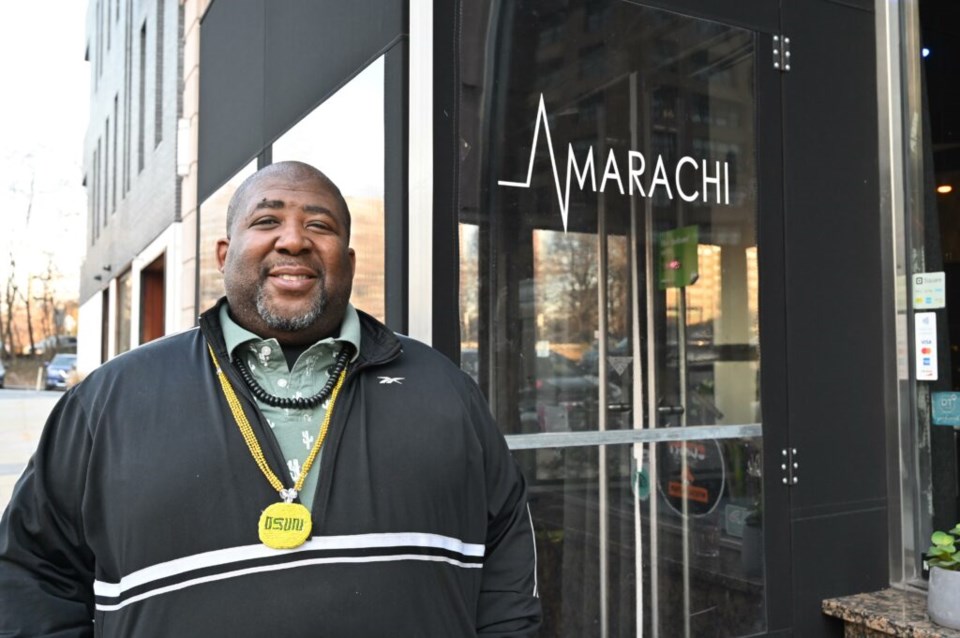 Adewumi was born in the U.S. but grew up in Nigeria. The seeds for his mission were first sown when he moved back to New York in the 10th grade, and he said his accent and style had changed, and he felt "culturally insecure," even ostracized, by other Black American kids due to being African.
He pushed against those perceptions and was led to Howard University, where his appetite for Black liberation and Pan-Africanism grew. On his first day on campus, he wore a dashiki and was respected for it.
"It was my signature moment, I was that kid that represents Africa and it felt amazing."
When it came to opening Amarachi in 2004, the idea was to marry African, Caribbean and African American influences, all essential in the Black experience. The idea was a hit, and Amarachi — which originally opened as a bar on Franklin Avenue — thrived.
In 2016, Amarachi hosted Nigeria's highest ranking king and 16 other kings in an event that required the street to be blocked off and a police escort. In 2021, it held a fundraiser for then-Borough President Eric Adams. "Obama could have come here. Anyone could have," Adewumi said.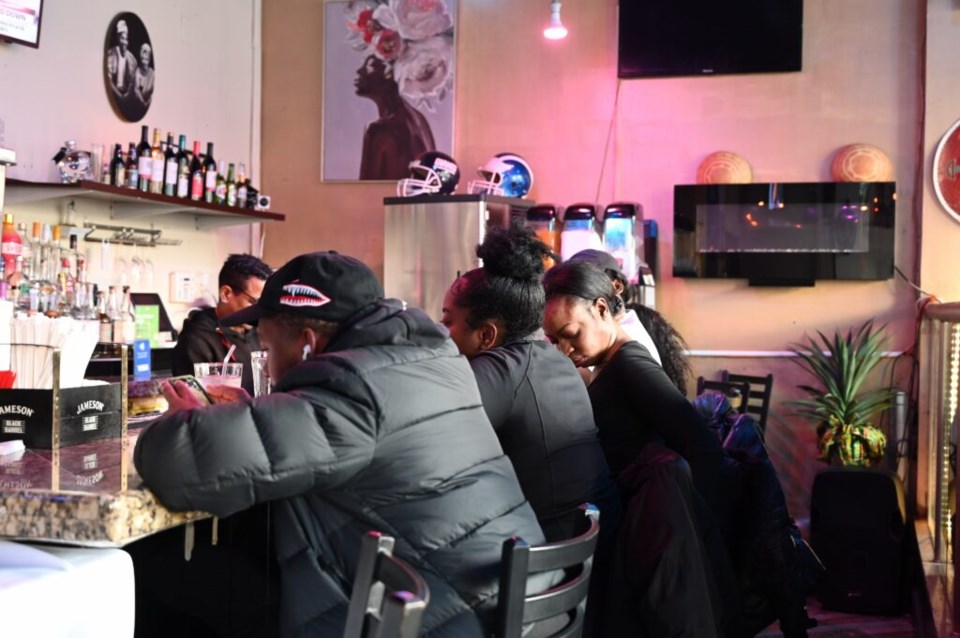 With support from the community, the Adewumis have navigated the global financial crisis, gentrification, a major move to downtown Brooklyn, expansion into serving food, and the pandemic.
However, after a brutal 2022, Adewumi says the restaurant is now facing the fight of its life, with owners hoping to raise $100,000 to get the restaurant back on its feet.
"It's very humbling to do a GoFundMe, because people always think, 'Oh, they're a failure,'" Adewumi told BK Reader from a window seat in the Downtown Brooklyn establishment this past Friday.
"It's not really failure, you have to look at all the factors that contribute to why a person is crying out for help."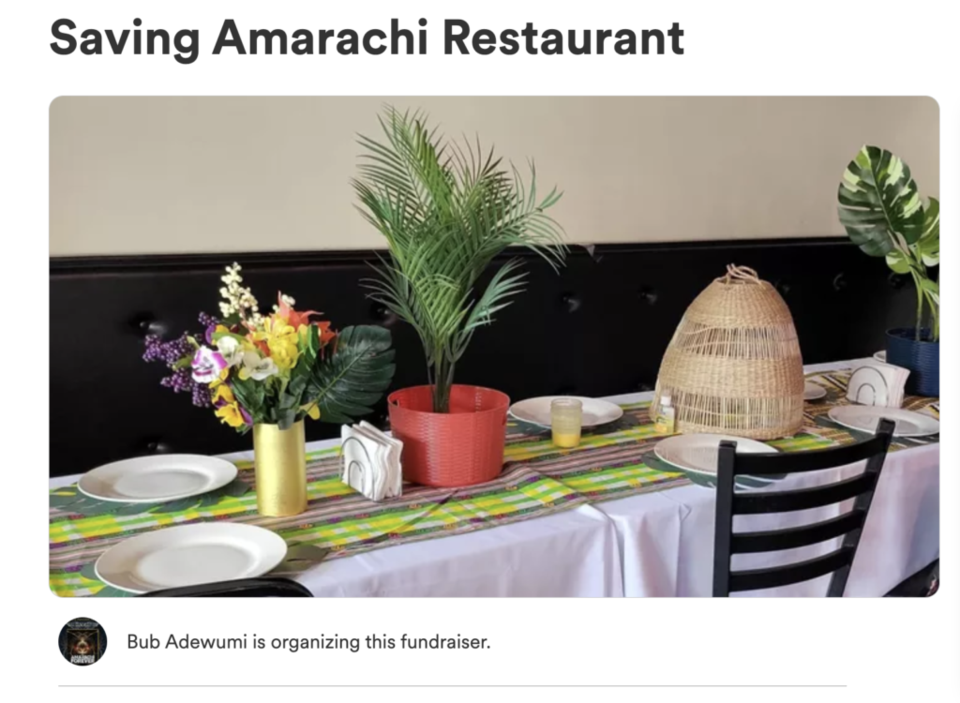 Adewumi served as the president of the Black Restaurant Coalition in New York until Thanksgiving, (when he resigned due to the stress of trying to save Amarachi) and said most restaurants faced their "worst year ever" in 2022.
This was due to New York's mishandling of the industry during the pandemic, policies that specifically hurt Black businesses, a lack of government assistance, inflation and customers themselves struggling with the cost of living, he said.
Amarachi was "at its peak" in 2019 — in terms of profitability — when the pandemic hit, Adewumi said. Almost immediately, the family suffered an unfathomable loss with the death of Joseph's brother, Jonathan Adewumi, to COVID-19.
Jonathan was "the most popular one among us," Joseph said. He was an entrepreneur who created a fashion company that dressed celebrities like Stevie Wonder in Nigerian fashion, he started a Nigerian film festival and he made connections with people all over Brooklyn and beyond.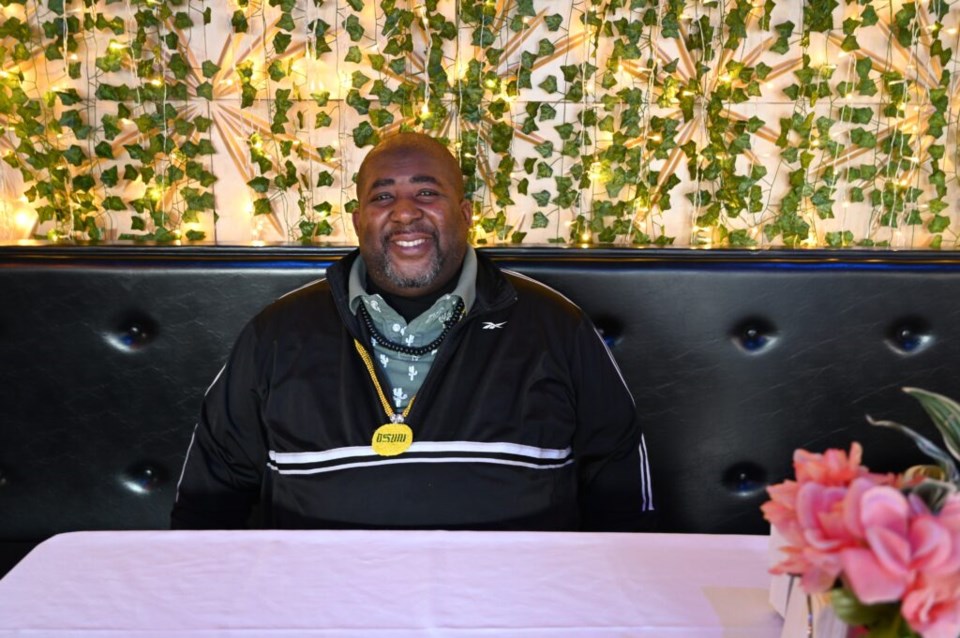 "An amazing human being, he was our Muhammad Ali. The impact of losing him just can't be replaced."
Then, through 2020 and 2021, Amarachi navigated the lockdowns, mandates, and health and safety requirements of the city as best it could, despite "suffering tremendously" due to decisions Adewumi said were not data-driven and were not thought through.
One of those decisions was the vaccine passport, he said.
"In the Black community, everyone knows vaccine hesitancy is a thing. Everyone knows that to have that in place, you're basically telling Black businesses, 'You're going to die.' There was no discussion on how do you circumvent the businesses from suffering."
Pandemic loans were either restrictive or didn't come through at all, including a COVID-19 Economic Injury Disaster Loan Adewumi spent eight months applying for in 2022. Meanwhile, inflation has made the cost of doing business higher.
Despite this, Adewumi said he and his family were "optimists to a fault," and he kept believing things would get better through the past year.
"And then you realize that you've been taking out a lot of loans hoping things will pick up and you can't take out any more loans and the government isn't offering any more assistance."
Desperate, Adewumi found himself saddled with several high-interest loans.
"There was a point where I was paying over $1,500 daily. In a week I could pay up to $10,000 in loans... It's a horrible, horrible situation. I have never felt more sick in my life, just physically stressed and sick every morning waking up."
Right now, Amarachi has not been able to pay its rent since September. Adewumi is hoping the community will rally around the restaurant, either with donations or bookings, to help it present a significant check to the landlord soon.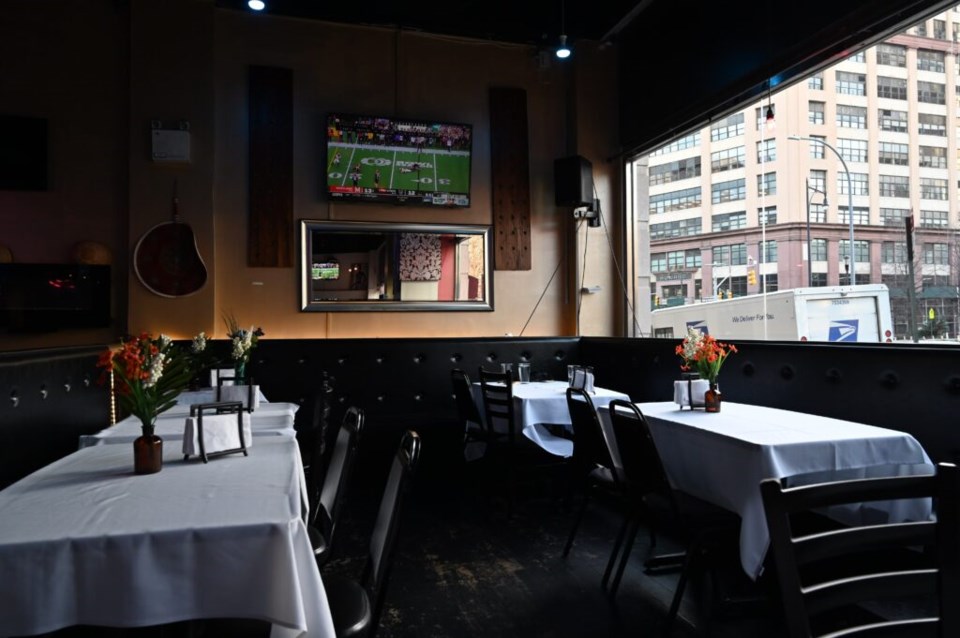 At the same time, Adewumi said he knows his customer base is suffering, too. He recently held a fundraiser with a free buffet and said people came for the free meal but most were unable to donate.
"It's hard for everyone out there," he said.
However, he believes in the legacy and importance of Amarachi to the Brooklyn community.
"Sure you could just absorb it and close down, and I thought about that. But then I've had so many conversations with people saying, 'You can't just close because it's not just about you selling food, you are part of this community you're historically significant to this community,'" he said.
"It has been a real community outcry to try to save us."
Meanwhile, Adewumi said it is not just his business that is suffering, and he is calling on the city to develop strategies to save its diverse restaurants urgently.
"I don't think this city wants to have its best restaurants close," he said, adding that he would like to sit down and talk to Mayor Adams and Governor Kathy Hochul to work on solutions.
"Even if I lose this business, if we can save 1,000 others, that would be worth it, because I know the mental anguish alone I go through is not healthy — and we have a lot of unhealthy people walking around right now going through it. We need to do better as a society."
To donate to Amarachi, click here.