He may have never had the chance to complete his degree at the Pratt Institute, but this year -- at age 88 -- Gerard "Jerry" R. Case is being recognized by his "almost alma mater" for his life achievements.
Born in Brooklyn in 1931, at the height of the Great Depression, Case has gone on to spend more than six decades as a trailblazing paleontologist. While he studied at Pratt in the 50s, he was never able to complete his studies due to his father's death.
However, on Tuesday, he was celebrated as this year's Pratt Institute Alumni Achievement Award honoree. Case said the award was fantastic, and his experience at Pratt was one of the best in his life.
"I wanted to be an artist, a cartoonist, then a paleontologist, and I did all of that and I am still doing that," he said. "And that's not bad for a guy who didn't finish college."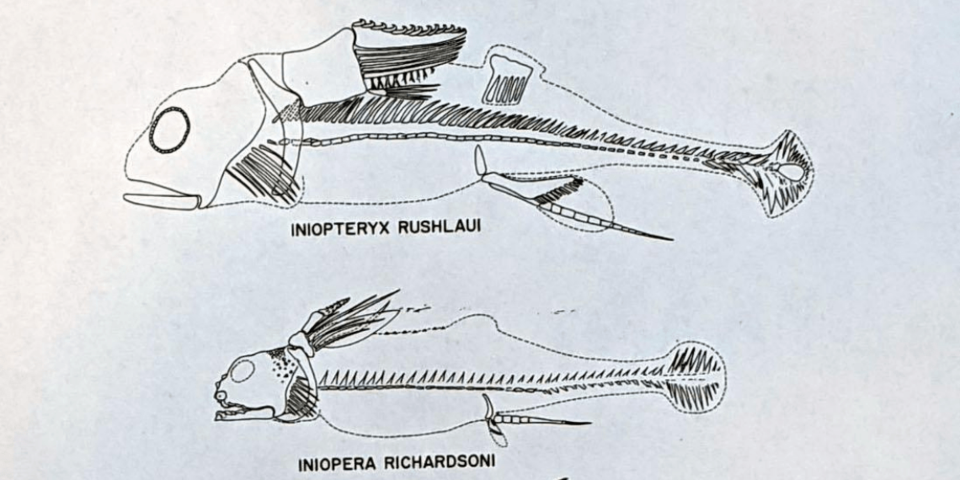 An artist's eye in science
Despite studying art -- not science -- Case has had an extraordinary scientific career. He's published more than 100 scientific papers and written and illustrated six books, including the influential 1982 volume A Pictorial Guide to Fossils.
"It's so precious being alive, people don't understand how precious life is."
Case grew up in East Flatbush in what he calls a "disrupted family." He tried to get out of the house as much as possible. Always curious, Case was fascinated with the world around him -- whether outside playing ball on the street, in film and magazines, or within his friend group on the predominantly-Jewish street.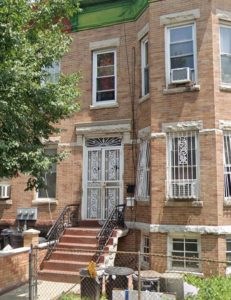 "I was interested in everything in life," he said. "It's so precious being alive, people don't understand how precious life is."
Case first became interested in drawing as a 7-year-old. His older brother had a friend who was training to be a cartoonist, who would bring his drawings to show the family.
Case said, sadly, his brothers and sisters died much younger than him. "They just gave up. They didn't' see any of the things around them, they didn't see the trees or the birds. You have to see the beauty around you."
Later, as a child growing up through WWII, Case drew airplanes, and managed to gain one of two prestigious scholarships to what was then called the School of Industrial Arts, in midtown Manhattan.
After high school, Case spent four years in the Navy during the Korean War. Thanks to a bill signed by President Truman in 1952 for Korean War veterans, Case was able to go to Pratt to study illustration at the School of Art and Design from 1955 to 1959.
He said he loved his classes, but he had to leave before graduating to take care of his sick father, who died in his arms. "I assumed I would find a time and way to return to Pratt following, but that best time eluded me with the burden of providing for myself. However the love of art never left my soul," he said.
Falling in love with paleontology
Out of college, Case started working in advertising as a commercial artist at a Manhattan publishing company. One day he went down to the print area, where a large press sheet coming off the printer caught his eye: a page of the 1958 Fossil Book: A Record of Prehistoric Life.
He asked if he could have one of the sheets, and then spent his lunch breaks carefully cutting the pages and then sewing it together to make a book. "I was enchanted," he said. "This soon stirred another passion in my heart -- that of fossils and paleontology."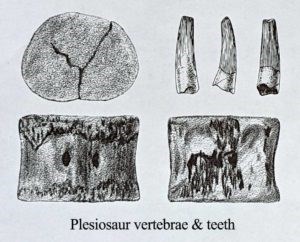 That passion sent him in his down time to search for fossils. "Whenever I wasn't working I would be out finding fossils and writing papers. I spent all my life looking for specimens and I found things no one else would find," he said.
He found shells in Florida, tiny shark teeth in New Jersey creeks, more teeth in Montana. That work sent him to Germany, which saw him published in Stuttgart, noticed in Wyoming and assisting on research in Chicago.
His burgeoning paleontology snowballed -- all while he continued working at advertising and drafting companies for his 9-5. "Before you knew it I was traveling all over the country," he said.
In the last 60 years, Case's work has seen him travel the world from Russia and Morocco to Borneo and France, working as a research associate at the Carnegie Museum of Natural History in Pittsburgh, the Michigan State University Museum in East Lansing and the American Museum of Natural History in New York.
His research has included the discovery of insects in amber, naming of new genera and species of fossil fish, authoring 13 taxon names, and defining a new order of fossil fishes: the Iniopterygians.
"Case has deepened our understanding of life in the world's distant past and we are thrilled to honor him," the Pratt Institute said.
Just months from his 89th birthday, Case is working on an autobiography from his home in Jackson, Mississippi. His joie de vivre and passion to serve his fellow human is as bright as ever.
"I just love life," he said. "It has been my life's long held philosophy that we are here on earth to be taught and to teach. To find our passion, and then to serve one another."