Four seventh-graders from Liberty Avenue Middle School in East New York will represent the entire state of New York in Samsung's 13th Annual amsung Solve for Tomorrow STEM Competition, which challenges middle and high schoolers to use STEM to solve issues impacting their local communities.
The winning schools were selected from a pool of 300 State Finalists who submitted detailed lesson plans outlining their idea.
The East New York middle school students advanced to the finals with their idea for placing new smart signs in subway stations that allow commuters to discreetly report either a 911 emergency to police, or a mental health emergency to mobile mental health responders, using two separate buttons.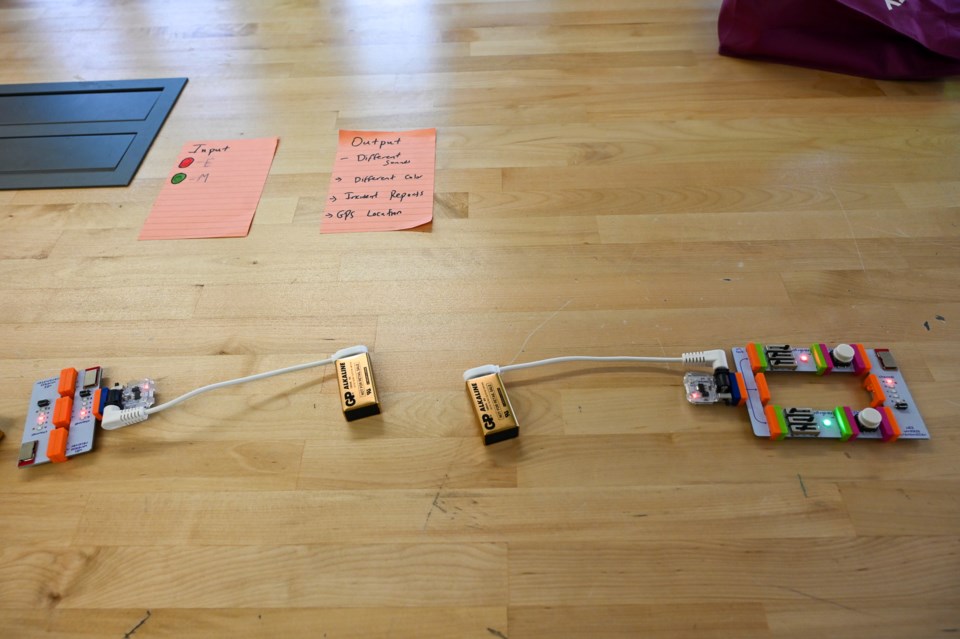 BK Reader first reported on the brainy bunch from Brooklyn in December 2022, when Samsung first announced they were among the 10 finalists in the state. Two weeks later, after their subway safety idea caught the attention of the MTA, they were paid a very special visit from some of New York City's top transportation officials landing them another BK Reader article.
Then on Wednesday, it was announced that Sinthia Orni, 13, Criss Roman, 13, Chris Santos, 13, and Alan Xu, 12, ultimately were selected as the finalists to advance to nationals where they will compete against 49 other winning groups across the United States.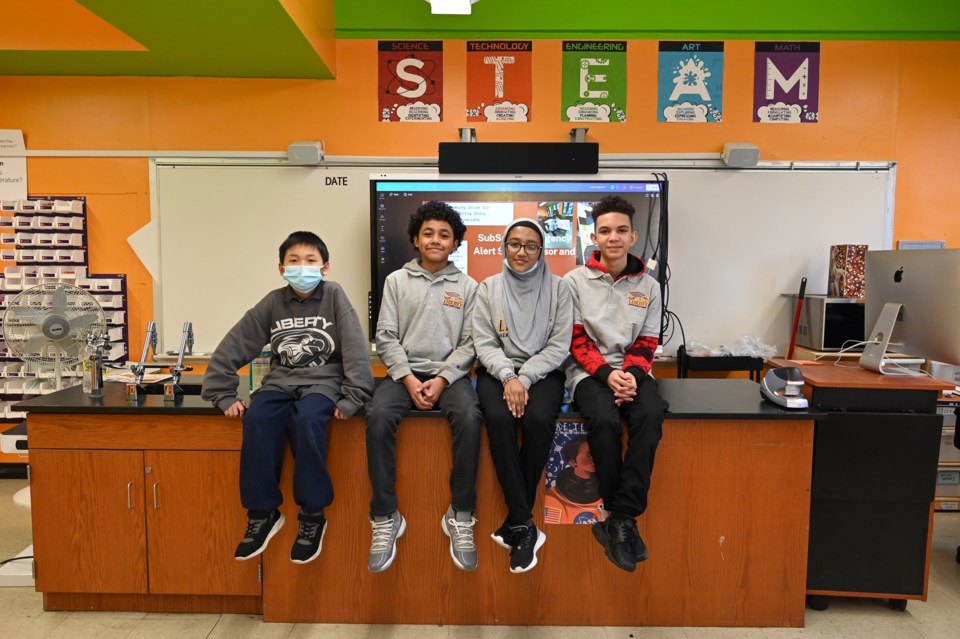 "Every year, Samsung Solve for Tomorrow entries provide a unique snapshot of the concerns and issues on the minds of America's students – identifying what they perceive as pressing community issues they want to help solve," said Ann Woo, senior director of Corporate Citizenship, Samsung Electronics America.
"This year, what stood out for us was how frequently global issues of environmental sustainability found relevance in a local community issue our students wanted to address. Fully a quarter of all submissions fell into that category, followed by safety issues for schools and communities, water conservation and mental and physical health. Notably, about half of the State Winners are from Title 1 schools."
Each State Winner receives a prize package of at least $12,000 in technology and school supplies-- a video production kit from Samsung to help document their STEM project.
State Winners will be required to submit a three-minute video demonstrating how they are using STEM to address the issue raised in their lesson plan. Samsung employees will once again serve as mentors. They will be assigned to the State Winners on a one-to-one basis to help guide teams as they develop their projects and build a prototype.
State winners will submit their project videos for review by Wednesday, April 5, 2023.

Based on those video submissions, the field of 50 will be whittled down to 10 National Finalists who will pitch their project to a team of judges during an in-person event in May.

Solve for Tomorrow's judges will name three teams National Winners, each of whom earn a prize package worth $100,000. The seven other National Finalists each receive a $50,000 prize package.

In addition, one of the 50 State Winners will be honored as our Sustainability Innovation Award Winner, receiving an added $50,000 prize package of eco-conscious classroom technology.
To view the full list of the 50 State Winners, click here.
Go New York! Go Brooklyn! Go East New York!