Most New York City students will not be going back to school in person next week as planned -- a decision welcomed by many -- as Brooklyn teachers grapple with internet issues, "filthy" classrooms, lack of PPE and cases of COVID-19.
On Thursday, Mayor Bill de Blasio delayed the in-person start date again, admitting progress had been made, but more had to be done. "It has to be fair and equal."
In-person school for grades 8-12 will be delayed from this coming Monday until October 1. Those in K-5 and K-8 schools will push their in-person start date to Sept. 29. All students will still start school remotely on September 21. Get the details here.
The last-minute decision to stagger reopening was made after long discussions Wednesday night, the Mayor said, acknowledging different schools had different levels of readiness.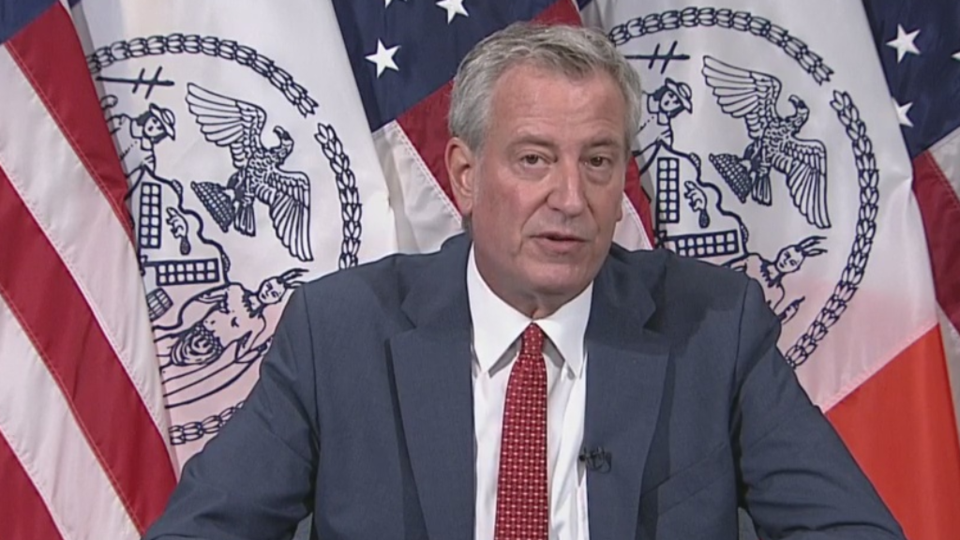 In a press conference, de Blasio said he "literally made a list of 20 different concerns that we're going to work through to address." One of the major issues was the city not having enough teachers to ensure all remote students have live instruction all the time. On Thursday, the mayor announced a total of 4,500 extra educators were being added to the school system.
Staff and teachers in Brooklyn schools have battled a range of issues since they returned to work last week. Problems include safety concerns like a lack of ventilation and dirty classrooms, technological problems like patchy or non-existent WiFi, a teacher shortage and cases of COVID-19.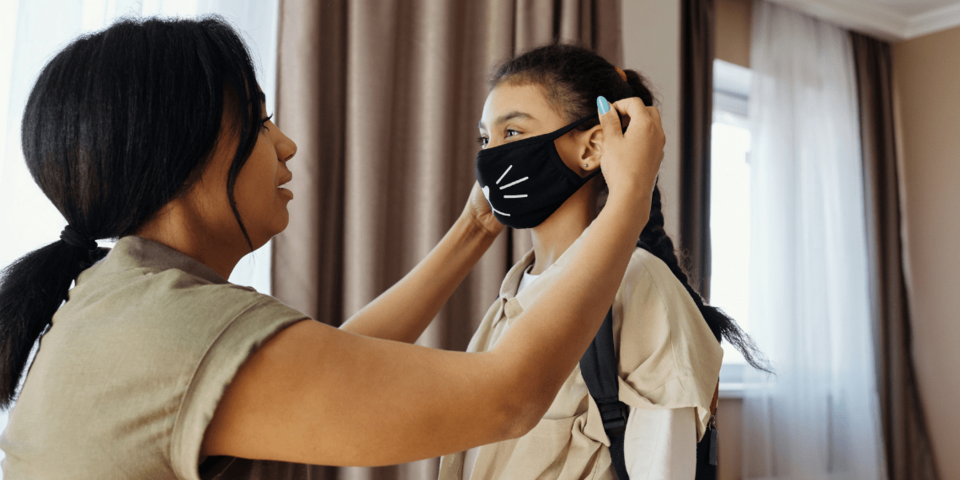 On Tuesday, the Department of Education released a list of the 56 schools where at least one teacher or staff member had tested positive for COVID-19 from Sept. 8 - 14. This represented a low 0.3% infection rate of the 16,982 NYC schools staff tested, the mayor said. However, Brooklyn had 21 schools affected -- the most of all the boroughs.
Schools affected spanned across Clinton Hill, Bushwick, Bed-Stuy, Crown Heights, Brownsville, East New York, South Brooklyn, Sunset Park, Williamsburg and Cypress Hills.
PS 139 in Flatbush had two separate suspected cases of COVID-19 in staff members, prompting an automatic 24-hour closure on Tuesday.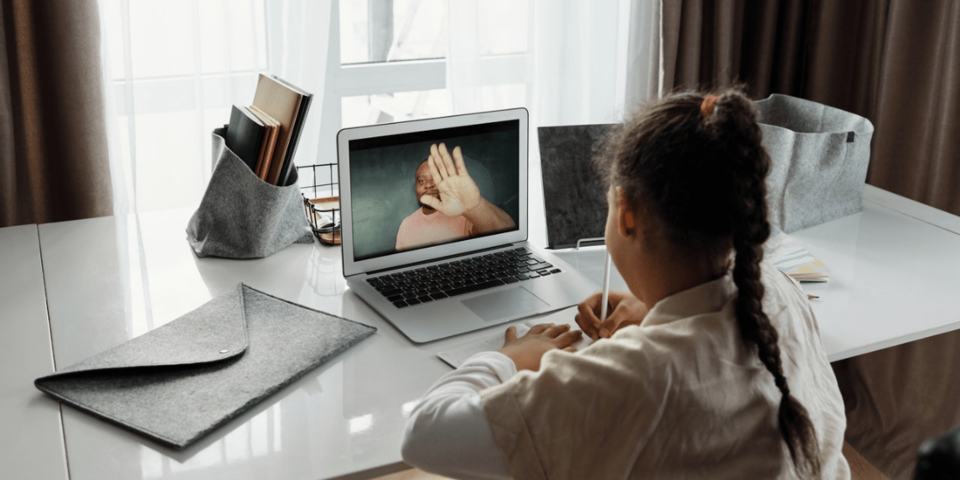 Brooklyn schools also faced internet connectivity issues. At PS 177 in Southern Brooklyn -- which has one confirmed case of COVID-19 -- teachers were forced to work in a parking lot of a nearby school after their WiFi went down during virtual orientation.
Meanwhile, on a private Bed-Stuy Facebook group, Brooklyn DOE teachers reported going back to their classrooms to find them "filthy," with one reporting old food and mouse droppings on the desks. Another said she went back to school and was given no PPE or temperature check, and had to deep clean with the supplies she brought herself.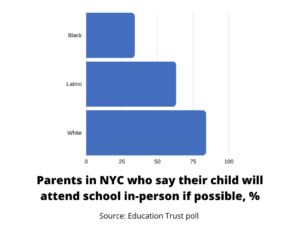 Several of the Brooklyn teachers who are also parents said they would not be sending their own children back to school, based on what they experienced. "There is no way my child will be going back right now. If you can leave your children home, do so," one said.
Of the NYC public school system's more than 1.1 million students, 42% have opted to do school completely remotely this year.
The proportion for Brooklyn alone is not known, however a recent poll from the Education Trust research group found white parents and parents with income over $50,000 in New York City were much more likely to say their children were going back to school than Black and Latino parents.
According to the DOE, 41% of NYC public school students are Hispanic, 26% are Black, 16% are Asian and 15% are white.
Dr. Ramon Tallaj, chairman of SOMOS Community Care -- a network of diverse New York City doctors -- applauded the decision to open schools with a "more inclusive, thoughtful approach."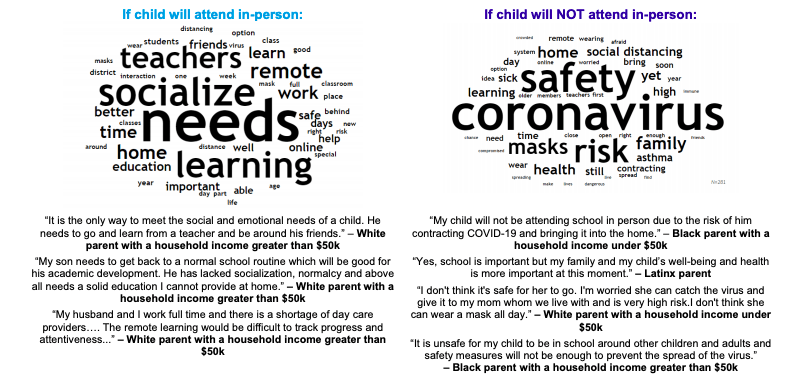 "In New York City and across the country, Latino doctors have spoken in unison for months: This is not a choice - schools can only open when they can open safely, with protocols to ensure the health of teachers, students, their families and surrounding communities."
Public advocate Jumaane D. Williams agreed that the delay was necessary -- not only to increase staff, but safety measures and fairness in access to technology across the city's schools.
"The City needs to utilize this extra time, as they should have all along, to order and review the supply of technology devices available for students and staff. Remote learning will always be part of this school year, and all students should have access to quality technology, regardless of their zip code."
Full list of Brooklyn schools with a confirmed COVID case:
13K011 P.S. 011 Purvis J. Behan - Clinton Hill

14K478 The High School for Enterprise, Business and Technology - Williamsburg

15K001 P.S. 001 The Bergen - Sunset Park

15K088 J.H.S. 088 Peter Rouget - Park SLope

16K267 M.S. 267 Math, Science & Technology - Bed-Stuy

16K243 P.S. 243 The Weeksville School - Crown Heights/Weeksville

17K161 P.S. 161 The Crown - Crown Heights

19K214 P.S. Michael Friedsam - Ozone Park

19K149 P.S. 149 Danny Kaye - Brownsville/New Lots/East New York

19K618 Academy of Innovative Technology - Cypress Hills/Woodhaven

19K662 Liberty Avenue Middle School - Cypress Hills

21K177 P.S. 177 The Marlboro - South Brooklyn

21K228 I.S. 228 David A. Boody - Gravesend

22K139 P.S. 139 Alexine A. Fenty - Flatbush

22K361 P.S. 361 East Flatbush Early Childhood School - Flatbush

21K281 I.S. 281 Joseph B. Cavallaro - South Brooklyn

21K097 P.S. 97 The Highlawn - South Brooklyn

22K514 Frederick Douglass Academy VII HS - Brownsville

32K377 P.S. 377 Alejandrina B. De Gautier - Bushwick

32K549 The Brooklyn School for Social Justice - Bushwick

KCFA SCO Family of Services - Brownsville