A group of seventh graders from East New York are heading to the finals of a national STEM competition, thanks to their unique idea for making the New York City subway system safer.
On Dec. 15, Samsung announced that Liberty Avenue Middle School was one of ten state finalists in its 13th annual Samsung Solve for Tomorrow STEM competition.
The public school students advanced to the finals with their idea for placing new smart signs in subway stations that allow commuters to discreetly report either a 911 emergency to police, or a mental health emergency to mobile mental health responders, using two separate buttons.
It is the only Brooklyn school to place in the state finals, which teacher Jessica Abrams said was an "honor and a blessing."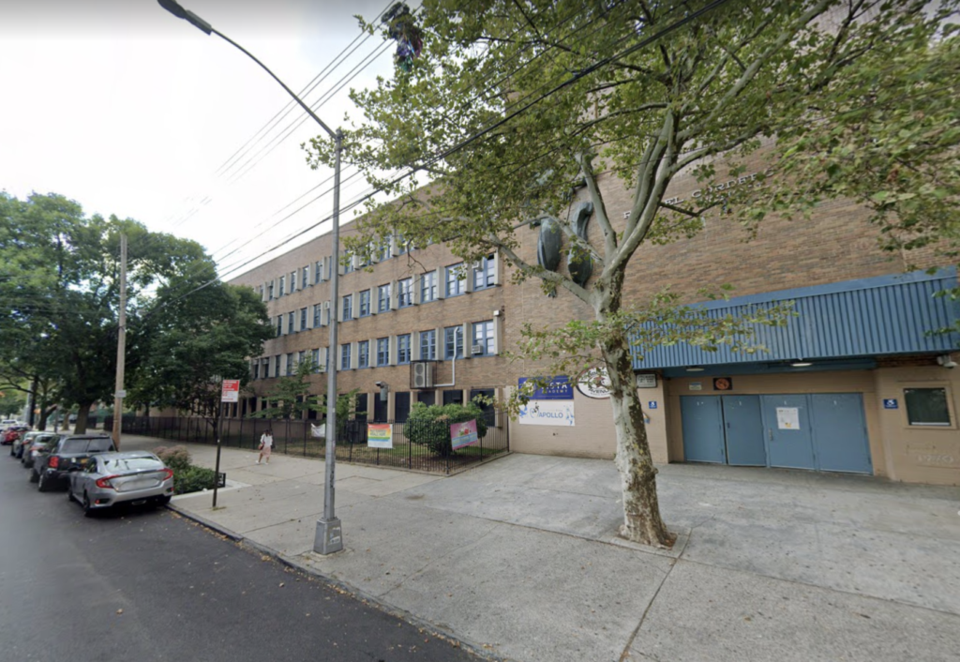 "We are not only putting Brooklyn on the map but our neighborhood of East New York deserves some positive spotlight as well," she told BK Reader.
The students will now advance to the next stages of the national competition which will culminate in three schools being selected in May as National Winners, receiving $100,000 in prize packages. They've already won $2,500 in tech and school supplies for making the state finals.
The seventh graders' finals-winning idea came from their own experiences of living and commuting in New York City: Almost 80% of Abrams' students commute to school every day via the subway, and almost every single one of them had witnessed an uncomfortable incident or crime on the train, she said.
The students said they saw the pandemic make the subway system feel less safe, with increased incidents related to mental health events.
"My students wanted to tackle an issue that they felt was not being addressed enough by local authorities; the causes of these incidents," Abrams said.
Students conducted a survey and found that only a few of their peers knew how to handle or report situations on the subway.
"We wanted to avoid the route of taking pics and embarrassing people and instead take an approach of educating and equipping," Abrams said.
"My students believe that their project can educate New Yorkers on how to effectively identify mental health episodes, report it and eventually feel safe to ride one of the world's largest subway systems. Also, more importantly, people who are experiencing mental health episodes can get the help and support they need."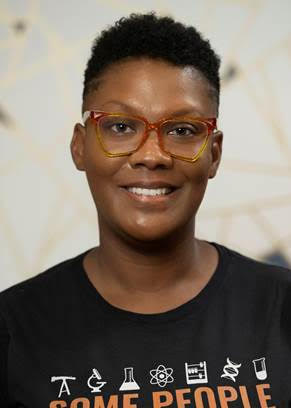 The STEM students did a community walk, and said they noticed old emergency service mini towers around the neighborhood. While the towers are now out of service due to advancing technology, the students said they were inspired by their design: Lift a red tab to alert FDNY, lift a blue tab to alert NYPD.
"Our team began to brainstorm ideas about how to use this mini tower model for our subway safety project," the students said.
They came up with an idea to create small, electronic smart signs to be placed in the subway with two similar buttons to the old street models.
"A blue button will be used to indicate a mental health emergency and a red button will be used to indicate serious crime or emergency situations," the students said.
The sign will use both Bluetooth and GPS technology to alert the nearest mobile crisis team for mental health emergencies or the Police/Fire for the red button issues, they added.
If the blue button is pressed on the sign, and the reporter is not in any immediate danger, then they can enter the location code and answer basic descriptive questions to provide information to the mobile crisis unit using an app. If the reporter is in immediate danger, they can push both buttons to indicate a 911 emergency with a mental health crisis.
The students have a focus on education, too, and see the app providing users with resources and information on how to tell whether someone is in crisis or not.
"As a team, we still have more work to do because we need to speak to subway experts and mental health experts to see if our solution makes sense and will help to address our issue," they said.
Between now and the national finals, the students plan to double down on their project to make their school and borough proud, Abrams said.
"The whole process was intimidating for my students as they are in the 7th grade, and they were convinced that we needed to be a high school engineering class to even rank," she said.
However, she said the students are "resilient and brave" and took full autonomy over their project once they were confident it could make the subway safer.
"To see the smiles on their faces when I read the [State Finalist] announcement, it proved that the entire process was worth it.
"I know they are realizing the impact STEM has on our everyday lives and how much impact their work can have on their community."