Seventeen years ago, Dr. Monique Campbell decided to do something very bold: She opened her own school in Crown Heights, taking in the students of an under-achieving middle school that was closing nearby.
The veteran teacher had a vision for a school that could help the children of the neighborhood rise above the stigma of failure and reach their dreams.
She knew it was possible. As Dr. Campbell explains, she grew up in a "very poor family" in Jamaica, where she didn't have many amenities available to her.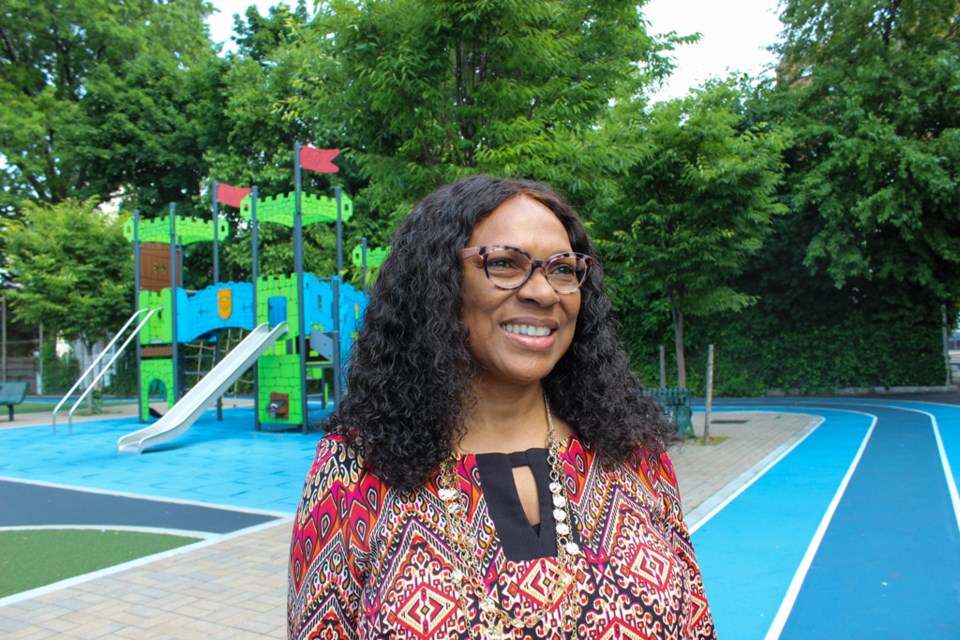 "I went school without shoes, I studied by lamplight, carried water on my head. ... Being a child like that, I felt I was able to connect with the families living in poverty living in this community," she told BK Reader.
"There was really work to be done and I thought, 'Why not me?.' It was a predominately Black population, and they really needed a leader who looked like them and who could walk alongside them to offer our students what they need."
The project was a success. Almost two decades later, The School of Integrated Learning MS 354—just a stone's throw from NYCHA's Albany Houses—has blossomed under Dr. Campbell's leadership, with a curriculum and staff that center social and emotional education alongside traditional learning.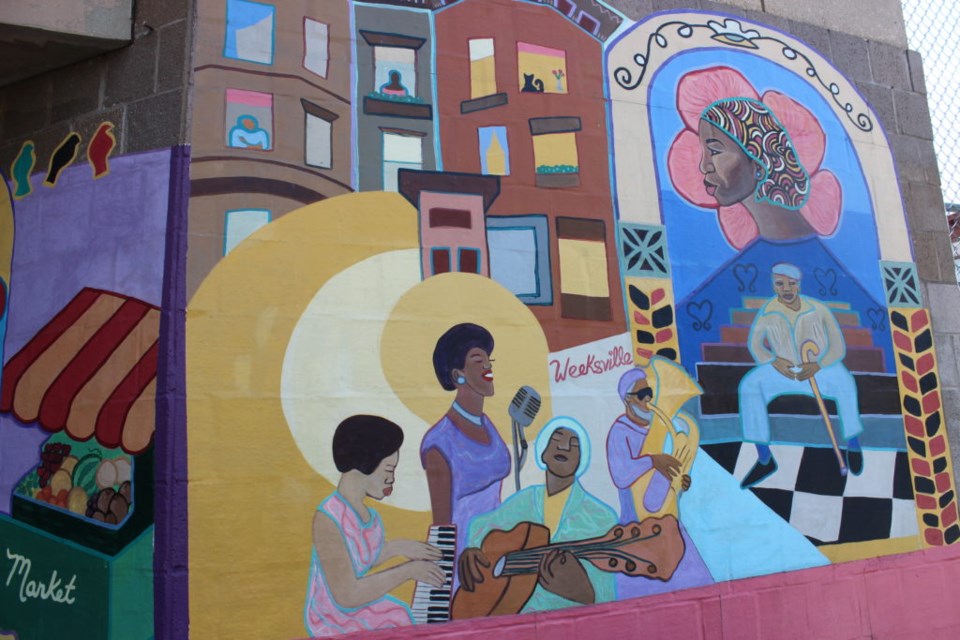 Students at the school significantly outperform city averages for math and reading exams, and as many as 86% of 8th graders at MS 354 earn high school credit, compared to the 34% citywide average.
The school has been such a success, in 2015, it absorbed another underperforming school. Today, it has 285 students.
This month, Campbell will be recognized by the National Urban Technology Center, Inc. with an Education Leadership Award.
Social and Emotional Wellness
When Dr. Campbell started MS 354, inheriting students from a school with a high suspension rate, she understood that nurturing safety and mental health were going to have to be priorities, she said.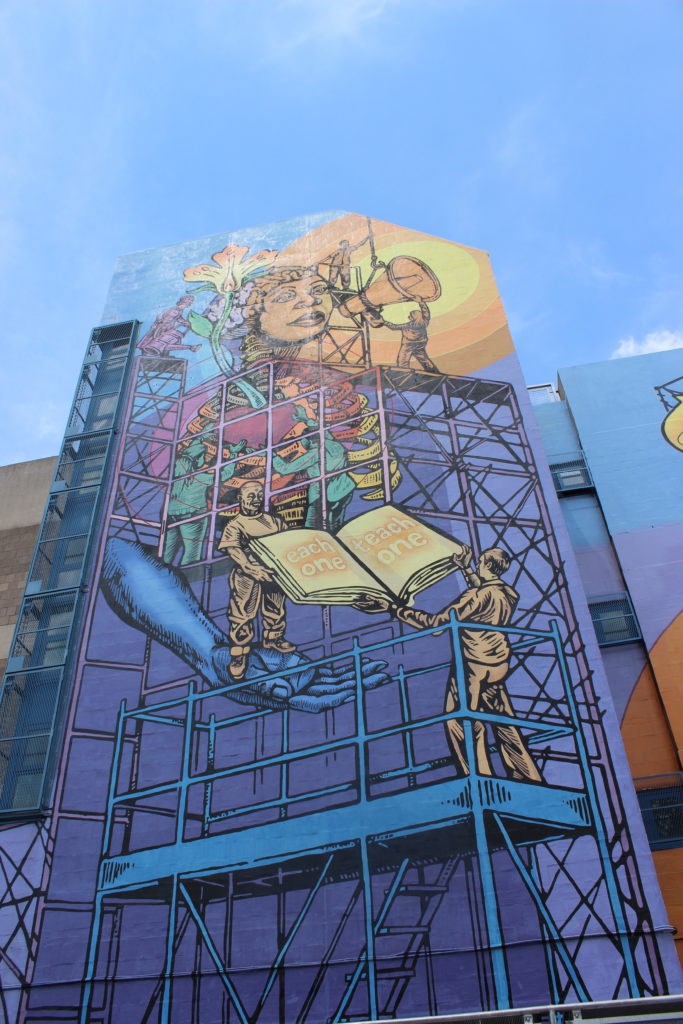 Making an unmissable statement at Troy Ave. and Park Place, the school building stands out in the Crown Heights landscape with an enormous, brightly-colored mural celebrating mental health awareness.
Walk up to Dr. Campbell's office, and you'll find a wall highlighting the book of the month (last month was on anxiety, this month it's safety), alongside three sheets of paper where students have pledged which college they want to go to. Popular among the pledges: Harvard, Columbia and Princeton.
Bullying has been one of the issues Campbell has tackled proactively. Through Urban Tech's Dignity for All program, online modules teach students social and emotional skills to combat bullying while increasing their digital skills.
Campbell said the program has helped create a common language in the school for talking about bullying. She remembers walking into a 7th grade classroom one day to find the class doing a Dignity for All module. The module asked, Who is a bully? and many of the students turned to point to one girl in the classroom.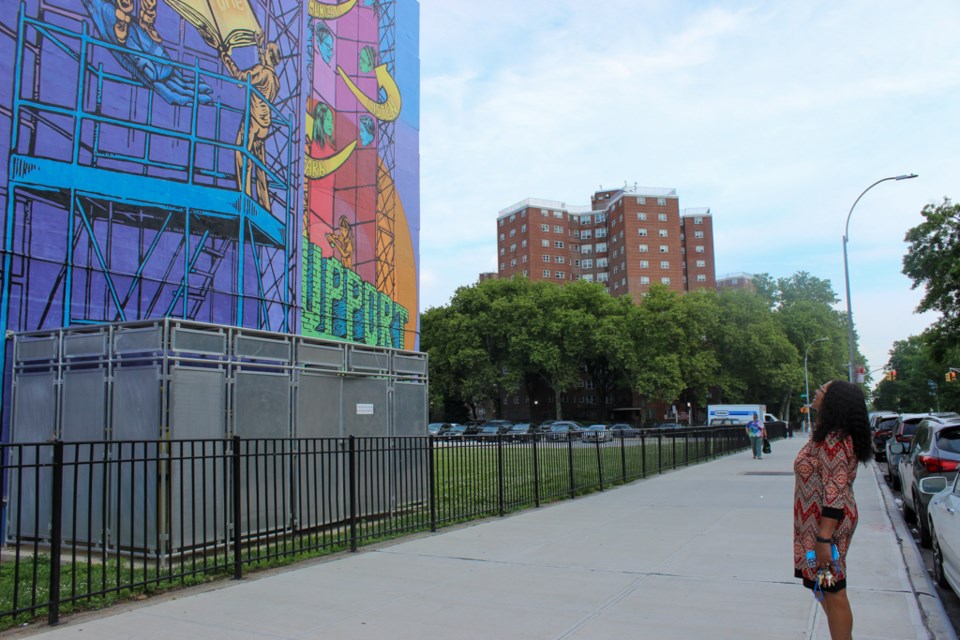 Instead of brushing over it, Campbell said she picked up a marker, went to the white board and started a dialogue with the students, asking for specific examples.
Because of the learning they'd done through Dignity for All, they were able to respectfully give and receive the feedback.
"The student stepped back and said, 'Oh my God, I am being a bully.' But before we can embark on an activity like this, it has to be a safe space," Dr. Campbell said.
Grants to fund additional learning, support
Another one of Dr. Campbell's strengths has been identifying creative ways to fund improvements to her school and more learning for her students.
In 2014, she wrote a proposal for a New York State Extended Learning Time grant. MS 354 was one of eight schools to win one of the competitive grants, and since the initial three year grant, it has been extended over and over again.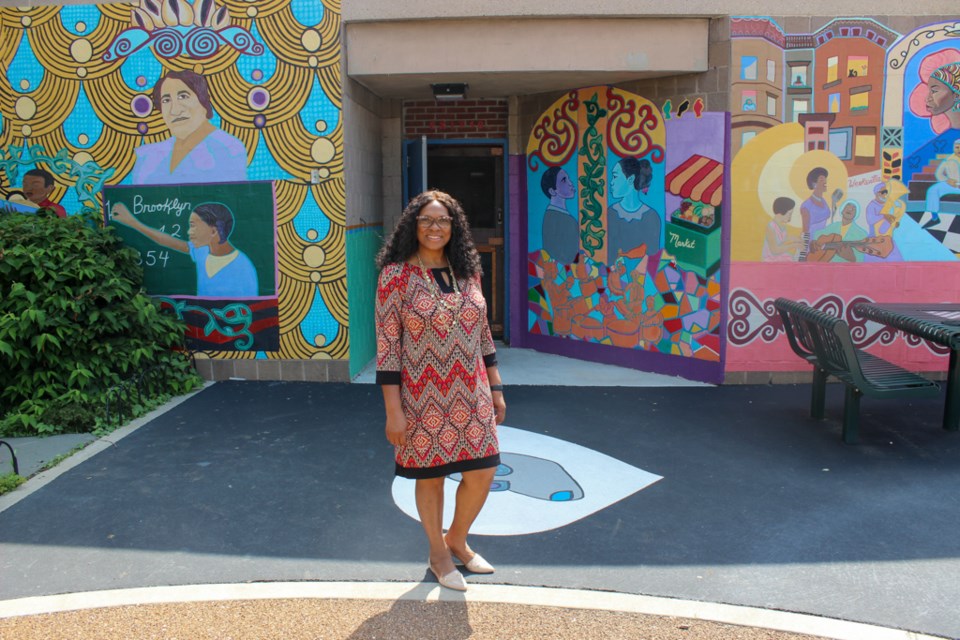 The grant has allowed Dr. Campbell to extend the learning hours of the school by 90 minutes a day for all students. While most school days dismiss at 2:20pm, MS 354 dismisses at 4:25pm.
The extra time is used for social and emotional learning sessions, reading periods and extra curricular activities to support kids' like steel pan drumming, cooking, dance ensemble, fine arts and learning Mandarin.
Most recently, she was able to renovate the children's playground, open a new library and add lighting to the auditorium.
When she doesn't have funds, Dr. Campbell is the kind to do it herself. Some of the murals in the school entranceway were partly hand-painted by the principal.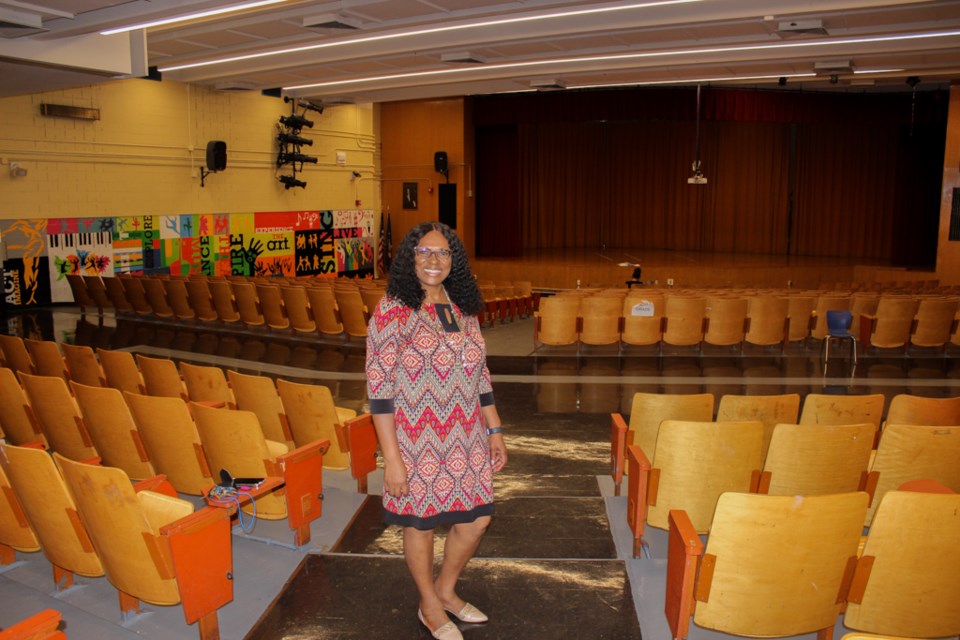 So far, her school has birthed three principals and six assistant principals of middle schools.
On June 22, Campbell will receive the National Urban Technology Center, Inc. Education Leadership Award at the nonprofit's 27th Anniversary Gala in New York City.
Urban Tech founder and president Pat Bransford said Dr. Campbell had done something "very few principals" had done.
"She saw a desperate need to help underserved youth, established her own school to help these historically disadvantaged students, and continues to find a way to improve not just their academic skills, but also provide them with social and emotional support."