Walking kids to school. Washing students' uniforms. Adopting a dog.
The tasks might not be typical of every school principal's job description, but for Joseph Mattina of Bed-Stuy's P.S. 023 Carter G. Woodson, it's all part of it.
At P.S. 023, about a third of the 230 students live in one of five nearby homeless or domestic violence shelters.
It's a higher proportion than most schools, and so Mattina and his staff have adapted to best support their students. About six years ago, Mattina came up with the idea to start laundering the kids' uniforms.
"It's been kind of life changing for some parents and kids," he said. Now, a number of other schools are working out how they can start the service for their own students.
How can we better support them?
It all started when he was assistant principal. Mattina remembers being frustrated walking around seeing a large number of students not wearing their school-supplied uniforms.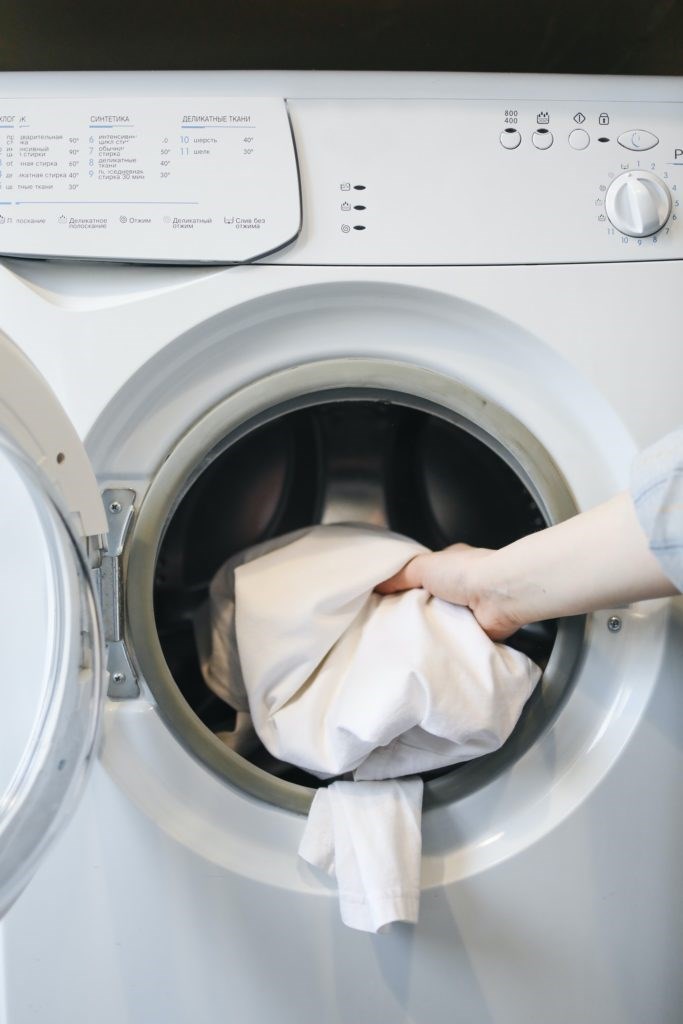 "When I asked them why aren't you wearing it, their response was, 'It was dirty, my mom hasn't been able to clean it yet.'
"My mood clearly changed, I could understand why they wouldn't wear it if it was dirty and you don't have a way of cleaning it. It shifted my thinking, I thought, how could we better support their needs?"
Mattina was moving apartments at the time, and ended up taking the old washer and drier out of the place he was renovating and brought it into school.
The staff managed to connect up the washer and drier to water and gas in the school's old home economics classroom, and that kicked off a six-year program of washing the school uniforms for their students, and to take pressure off parents.
"They were really, really grateful for it," Mattina said.
Home away from home
The responsibility of washing and drying has bounced around the Parent Teacher Association, to staff, during COVID-19, and sometimes even to Mattina himself.
"Sometimes when I come in I throw it in the washing machine, and when someone else comes in they put it in the drier," he said.
While Mattina says P.S. 023 is the only school in the district doing students' laundry, the program has been so successful that he's had people contact him about starting the service at other schools, with "more and more" schools interested in getting a washer and drier for the kids.
In Bed-Stuy, about 1,557 students live in temporary housing, according to the Citizens' Committee for Children of New York. Citywide, the number is 101,032.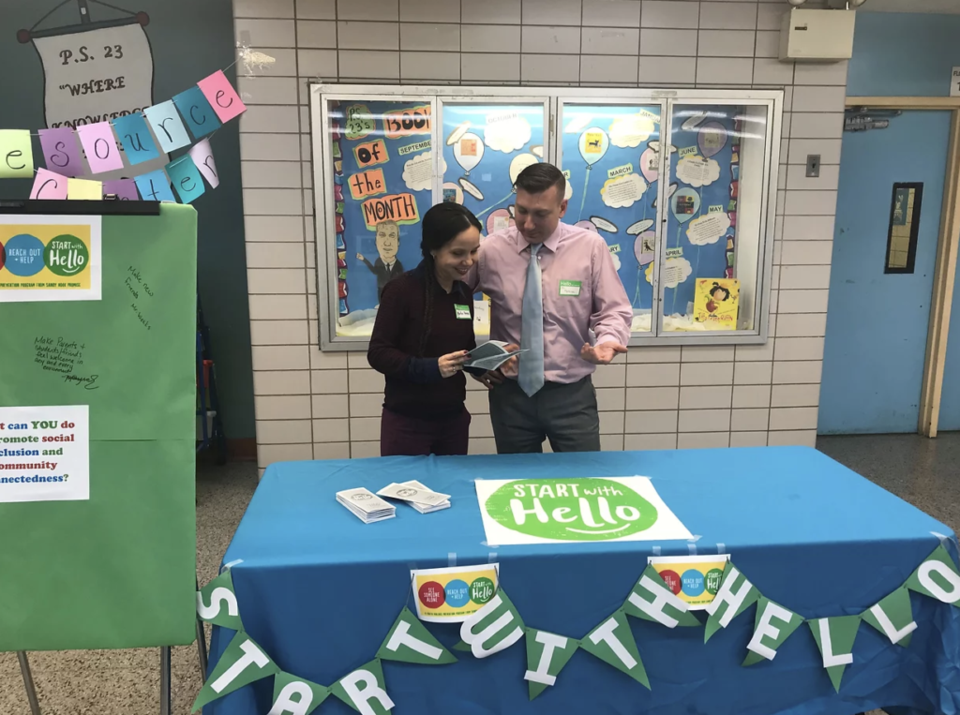 Being a school with so many children in transitional housing comes with other issues, attendance being a big one. Mattina said he and his staff update the Office of Temporary Housing daily with attendance.
If parents aren't well or don't feel safe walking their child to school, he has sent teachers to walk with the kids, and has even walked with them himself.
It's also because of the school's students in temporary housing that P.S. 023 has a comfort dog, one of the few schools in the city with one.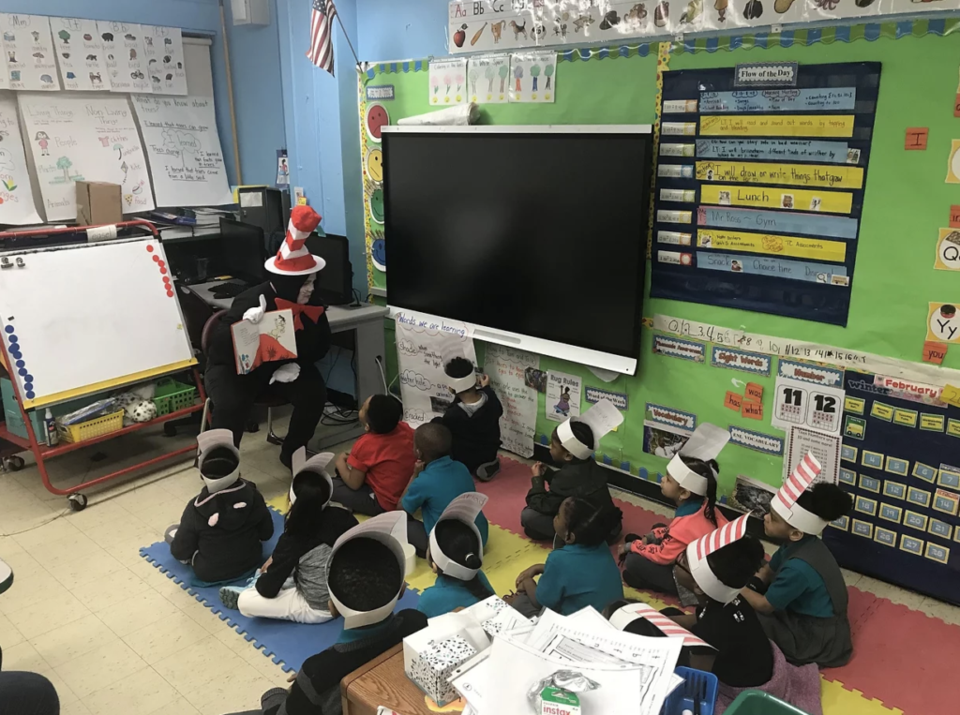 Mattina said, originally another staff member was meant to be the dog's handler, but when they were finally approved for the dog, she was no longer working at P.S. 023. Not wanting to lose the opportunity, Mattina stepped in.
"I spoke with my family and we agreed that I would adopt the dog," he said. The school dog, Carter, has been with him four years now.
School needs a new drier
Recently, staff have noticed the old machines aren't working so well. Mattina went to the nearby Home Depot, which generously offered to give the school a washing machine for free, after gifting a Christmas tree and decorations last year.
However the school is still currently on the hunt for a replacement drier, or the $500 or so dollars needed to buy a certain discounted model from Home Depot.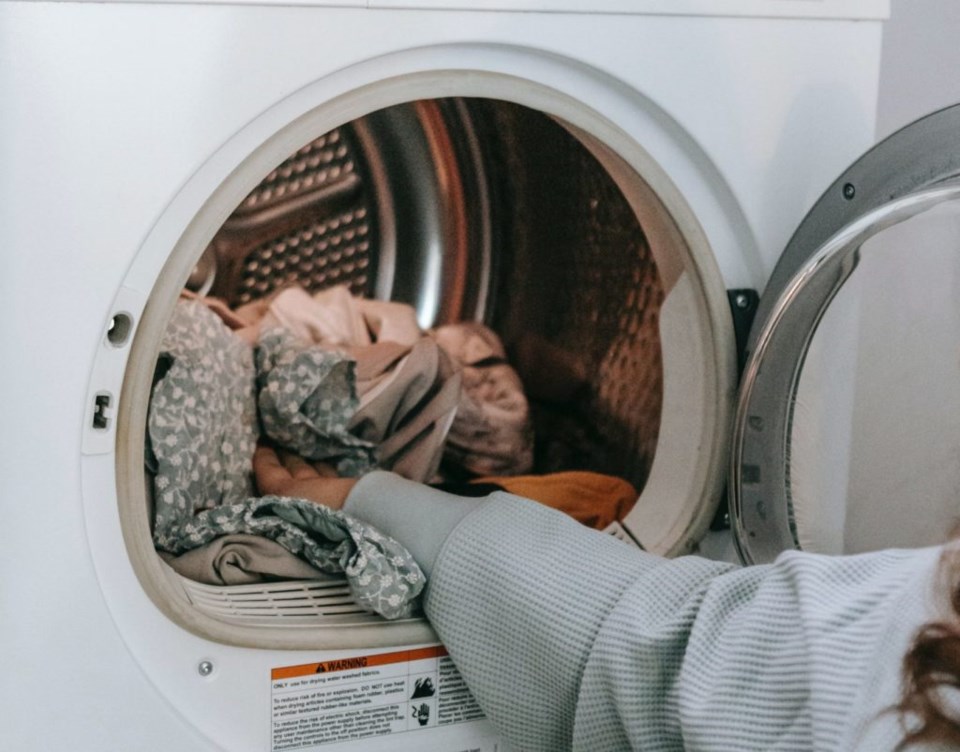 "We'd love to have something brand new, but something second hand that still works is better than nothing," Mattina said, adding that donations of laundry detergent are always welcomed, too.
Anyone who is able to help can visit the school to donate detergent or cash, or reach out to Mattina.
"We really have to do this together," Mattina said. "Everyone thinks the school's job is to educate, and that's our primary function, but we have to meet students' needs in other ways, too."