Bed-Stuy's Shneaqua Purvis and her sister used to hear gunshots so often that they would laugh as they got to the ground.
But one day, after a stray bullet came through the window of their mother's first floor apartment at the Tompkin's houses, Purvis' sister didn't get up.
The death of her sister, her father, her uncle and friends to gun violence pushed Purvis to her role as a community leader in Bedford Stuyvesant, where she works to prevent violence and retaliation to it on the streets where she grew up.
Her desire to make change has also propelled her to be a spokesperson for a new 'Stay Strong Stay Safe' campaign from the Mayor's Office to Prevent Gun Violence that seeks to raise awareness about New Yorkers keeping themselves safe amid the dual public health crises of guns and COVID-19.
"I started working so no family has to go through what my family has," Purvis explains in a video created for the campaign. "My job is to create unity from havoc. If someone from my community has the mindset to pick up a gun and shoot into a crowd and kill a one-year-old, I know my work is not done."
In the video, Purvis references the July 12 shooting death of one-year-old Davell Gardner, who was hit by a bullet while at a barbecue near Raymond Bush Playground in Bed-Stuy when two men opened fire.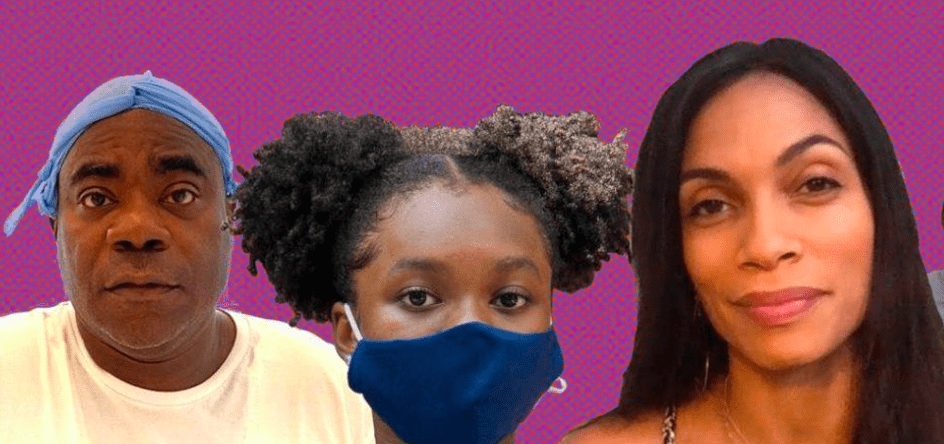 New York City has been plagued by a spike in gun violence this year, where the number of shooting victims year-on-year had jumped more than 100 percent as of the last week in October. The spike has been attributed in part to the pandemic, political unrest and economic depression.
The Stay Strong Stay Safe campaign is about how, by working together, New Yorkers are keeping each other safe and healthy from two public health crises that have disproportionately affected Black and Brown communities, a spokesperson from the Mayor's Office to Prevent Gun Violence said.
The campaign has a particular focus on members of the NYC Crisis Management System -- a network that deploys teams of credible messengers who mediate conflicts on the street and connect high-risk individuals to services that can reduce the long-term risk of violence.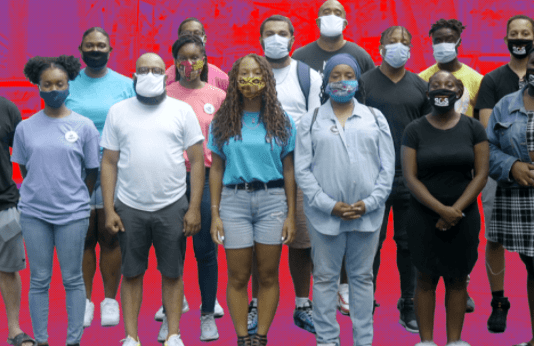 "Our partners with the Crisis Management System have been essential in how we heal and create peace, and we thank them for sharing their experience to help their neighbors stay masked, stay safe, and stay strong," the Office to Prevent Gun Violence told the BK Reader.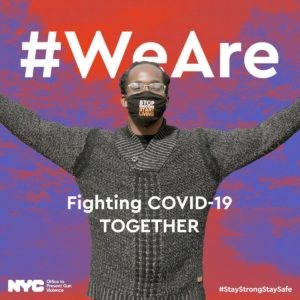 The new Stay Strong Stay Safe campaign focuses on community outreach workers like Purvis who have built trust within their neighborhoods to effectively spread health and safety information.
The pandemic has disproportionately affected communities of color, with Black and Hispanic New Yorkers dying from the virus at much higher rates than white New Yorkers.
Amidst the COVID-19 health crisis, the Mayor's office said it further invested in Crisis Management System, supporting outreach workers and violence interrupters who have built trust with neighbors, both in the fight against gun violence and coronavirus with PPE distribution.

More than 150 violence interrupters and community organizers that work with CMS partners have handed out approximately 50,000 hand sanitizers, 65,000 protective gloves, and 285,000 masks in some of the communities hit hardest by COVID-19, it said.