Bed-Stuy entrepreneur Waleed Cope is rooting for you to get that job.
So much so that his Saratoga Ave. laundromat The Soap Box is offering anyone who is unemployed a free outfit clean, ahead of their next job interview.
"We want people to know we're here for you," Cope told BK Reader.
"We want to be able to provide this service to help you look good, feel good and help you put on your best presentation when you go to secure the job."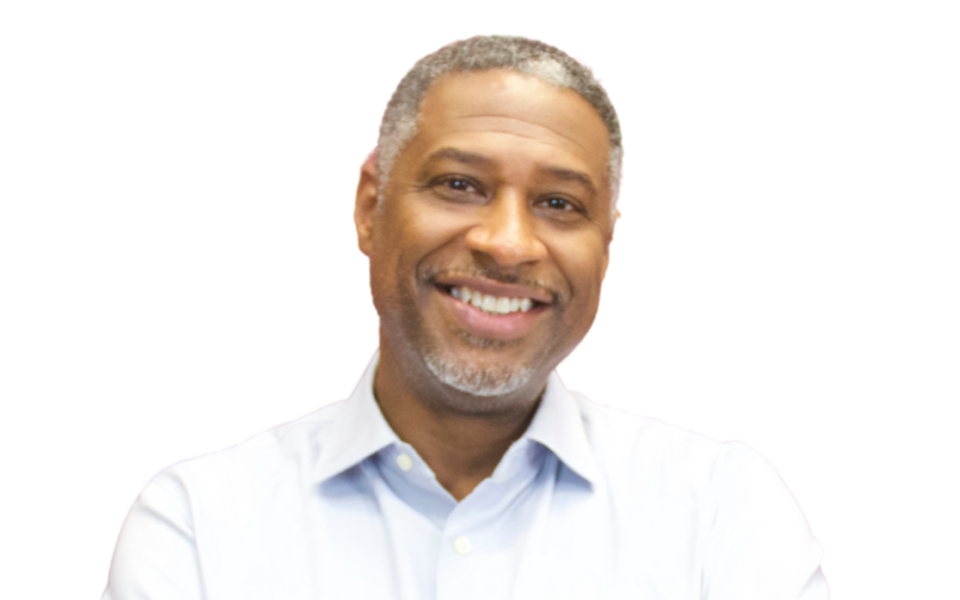 The idea came to Cope and his wife and business partner Jessica Johnson-Cope after they noticed interviewees for jobs at their businesses didn't always have access to attire that allowed them to put their best foot forward.
While many jobs have gone remote, clients of companies like the couple's Johnson Security Bureau are still looking for candidates who can present a professional image, as the first person customers interact with when they walk into a business like a bank or a nonprofit.
"One of the recurring things we see for people who have been out of work for a few months, or sometimes years, is they just don't have the proper attire at times for an interview," Cope said.
Some people have been evicted, are living in transitional housing, sleeping on friends' couches, or just don't have the means to clean their clothes at the time.
"It sparked us to say, 'How can we help someone get back on their feet? We'll clean an outfit for an interview for free.'"
In the last few weeks, Cope has put brand new signage outside The Soap Box to make sure no one is missing the offer.
After starting the initiative during the pandemic, only about 25 to 30 people had come to them for the free cleaning, and he wants everyone who needs it to feel comfortable to come and use it, he said.
"I believe there is some stigma to it, perhaps an individual being ashamed. Unfortunately we haven't had as many people as we hoped take advantage of it."
The process is simple and there are no questions asked.
You don't need to present any proof that you're unemployed, you don't even need to say you're unemployed, Cope said.
"Just say: 'I would like to get this cleaned for an interview,' and there's no judgement, no questions, just like a regular customer coming in and paying."
In December, New York City's unemployment rate of 9.4% was more than double the national average. The jobless rate in Brooklyn was about 8.1%, something that worries Cope who was born-and-bred in Bed-Stuy, just a block-and-half from where The Soap Box is now.
He took over the laundromat business from his dad and uncles, who were Bed-Stuy entrepreneurs along with his mom and grandparents.
Cope and Johnson-Cope are also on a "hiring spree" at the security company, trying to provide as many jobs as they can at the Bronx business, with a goal to employ 200 more people by Q2 of this year.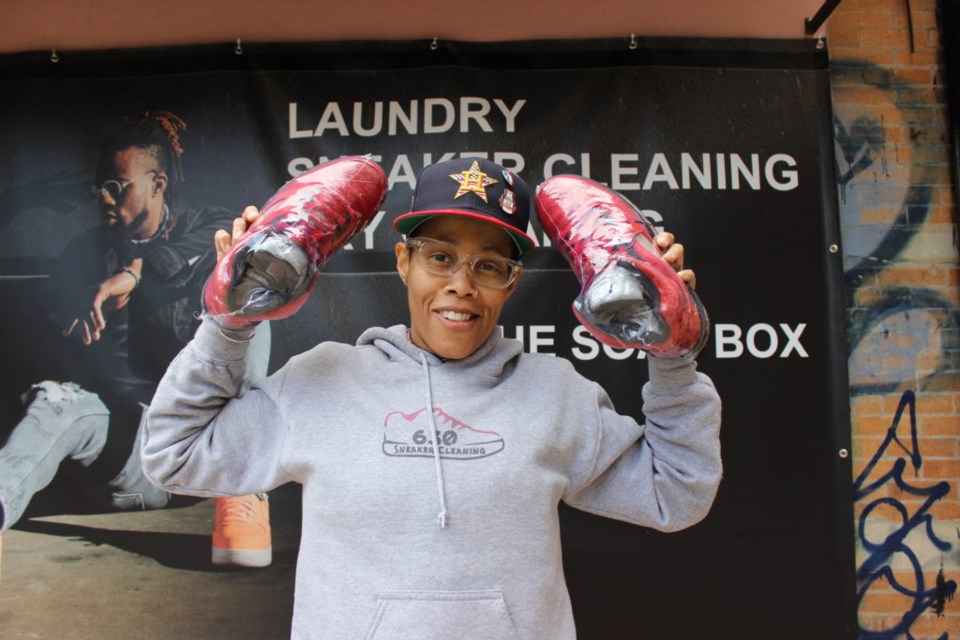 As well as providing money and jobs, Cope says neighbors can also help each other by providing introductions and a "tip in the right direction."
In 2019, he helped Brooklyn's Cheryl Bowers go from working at a women's shelter to starting her own sneaker cleaning business within The Soap Box, after reaching out to her on Instagram.
"We want to let the neighborhood know we're here if they need it. The pandemic has been really hard on the community and society as a whole."