Green-Wood Cemetery's cherry blossom-dotted landscape filled with people eager to partake in its Hanami Festival on April 20.
With a history stretching centuries, Hanami is Japan's joyful tradition of flower-viewing. The briefly-blossoming cherry blossom trees are often linked to the beauty and fleeting nature of life.
"There is something about the sheer beauty of just walking through the cemetery, seeing these flowering trees … and having everyone together again," said Harry Weil, Green-Wood's director of Public Programs and Special Projects. "We want people to have this reason to come together and celebrate."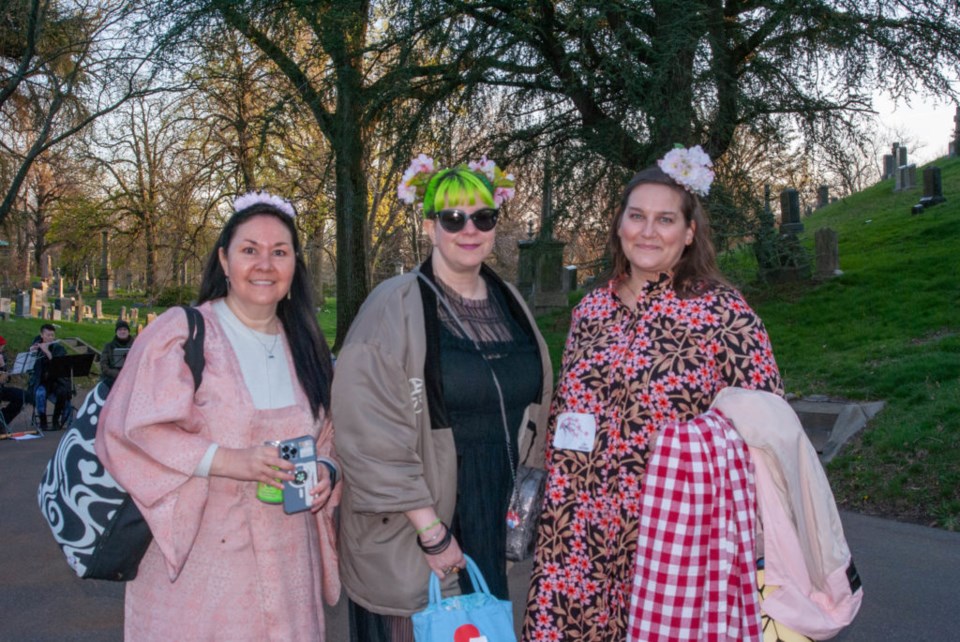 As visitors strolled through the cemetery's 478 green acres, they viewed the cherry blossom trees, grazed on Japanese snacks and sipped on cold sake.
According to Weil, the cemetery partnered with Japan Village to curate the assortment of snacks. Through the smorgasbord of baked and packaged goods, their goal was to provide visitors with "the flavors of Japan."
"Who knew that onion soup potato chips were where it's at?" one attendee named Marty remarked, referencing the snacks offered at Green-Wood Cemetery's Hanami Festival.
Various musicians, each playing different traditional Japanese instruments, scored the event. Their melodies and tones, along with the delicate smell of the trees' blossoms, permeated the crisp evening air.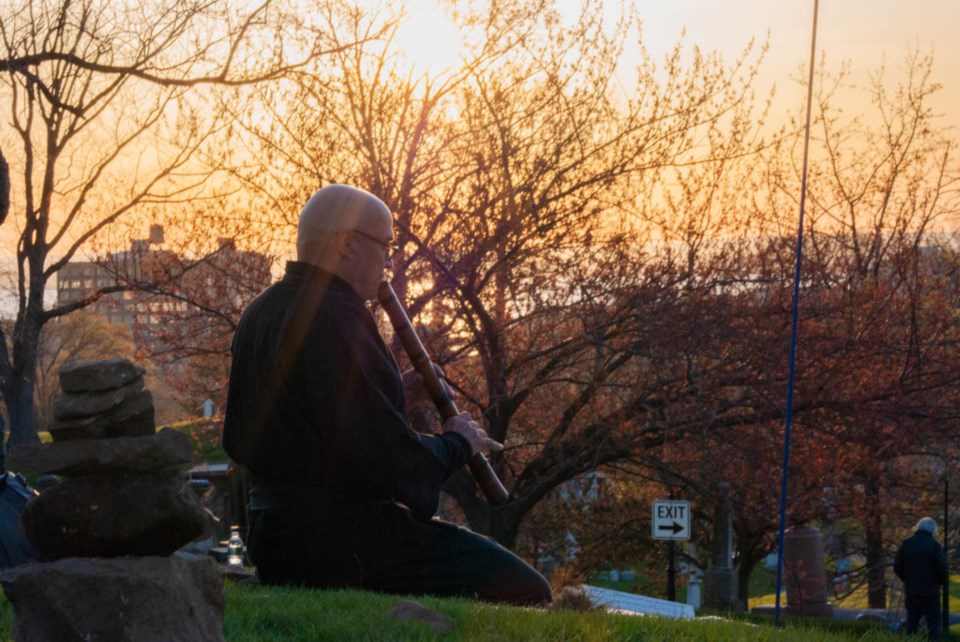 "It's a lovely way to spend a day in Green-Wood," one visitor, Cenithia, said. "I've seen instruments here that I've never seen before, which is cool."
One of these unique instruments was the Shakuhachi, a Japanese flute carved from the shaped, cured and hallowed length of a bamboo culm. From the futes creep out long, ethereal notes that transfix listeners.
Daniel Soergel, a musician and Zen specialist, played the Shakuhachi for the flower viewers. "As flute players, we try to present the whole context of Japanese culture," Soergel said, adding that the instrument's meditative tone "opens the mind to different places, to more creative places."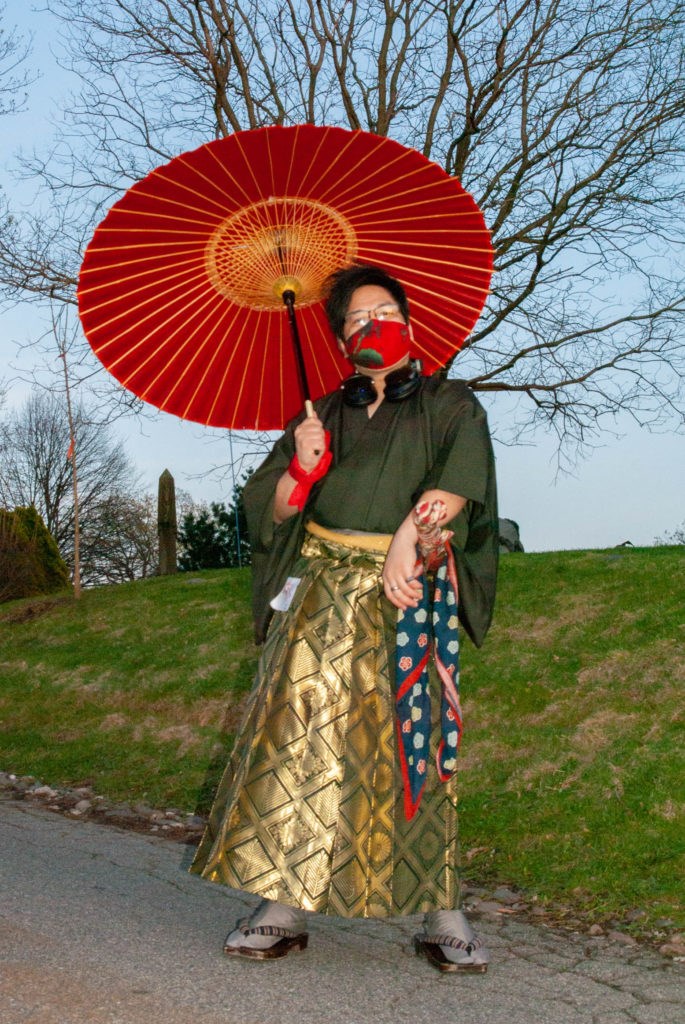 The cherry blossoms weren't the only ones primping, some of the attendees doned eye-popping gear as well: Michael Kahn's silk Kimono blended beautifully into the landscape. As a bike mechanic, Kahn said, "Everything you wear gets destroyed in a bicycle shop… gets covered in grease, gets torn to pieces." He jumped at the chance to pull the traditional garment from his closet.
Although Green-Wood boasts more than 7000 trees, it's nearly impossible to catch them blooming in perfect synchronization. "It's like a flash … it's very temporary," Kahn said.
In 2021, cherry blossoms peaked at the earliest date since the year 812, (yes, it's that ancient) when the practice of Hanami started. Scientists suggest climate change plays a role in the flowers' ebbing blooming period. 
"The flowers aren't blooming as much as I would like, but I think that's the whole point of Hanami," Weil said. "It's flower viewing, and there are all different kinds of flowers in all different stages of their lives."