The Brooklyn Nets are bringing together students and alumni from Historically Black Colleges and Universities to celebrate the important role these institutions have played. This event is part of the Nets' month-long celebration for Black History Month. 
During the day on Thursday, Feb. 9, high school students are welcome to attend the HBCU fair and admissions panel at the Barclays Center.
The panel will be moderated by Dre Martin, the Founder and Executive Director of HBCU Night and will feature four panelists.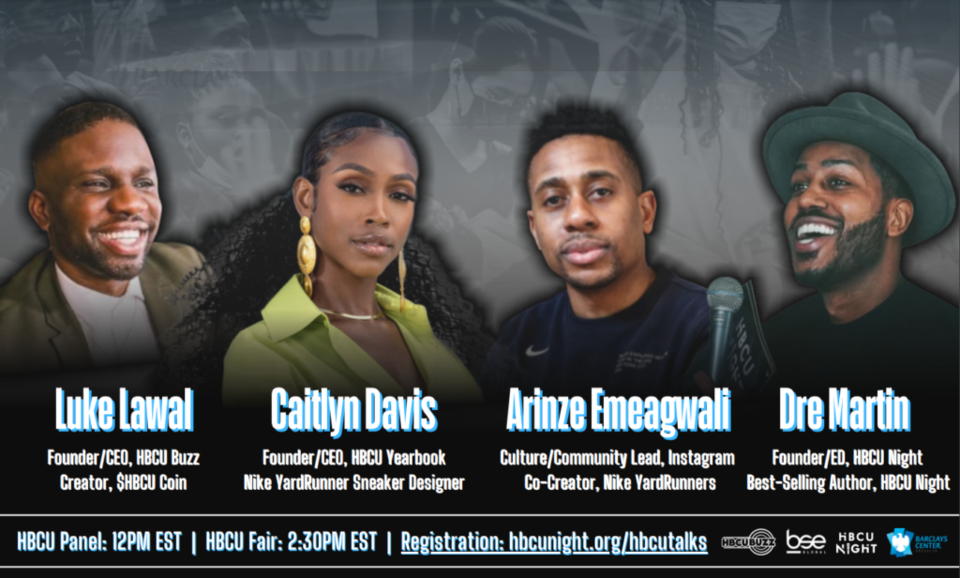 The panelists include:
Luke Lawal, Founder and CEO of HBCU Buzz (Creator of $HBCU Coin, Inaugural Nike Yardrunner)
Arize Emeagwali, Culture and Community Lear at Instagram (Co-Creator of Nike Yardrunners)
Caitlyn Davis, Founder and CEO of HBCU Yearbook (Nike Yardrunner Sneaker Designer)
Gregg Bishop, Executive Director of the Joe and Clara Tsai Foundation Social Justice Fund
Following the panel, students will have the opportunity to participate in an admissions fair on the arena concourse. The fair will feature representatives from more than 20 HBCUs across the country.
Additional information can be found at www.hbcunight.org/.