In case you didn't know, BK Reader has the 411 on what's poppin' in Brooklyn: THE best, the most fly, and the most robust events calendar in Kings County!
Because it's the weekend and you're special, BK Reader has pulled together our calendar picks of the hottest events in Brooklyn to keep you entertained!
Say "no" to FOMO, and thank us later … Or go here to check out the calendar and choose for yourself!! And, oh yeah, feel free to upload your events here too!
FRIDAY
WHAT: Caribbean Film Series at BAM
WHERE: Brooklyn Academy of Music, 30 Lafayette Ave., Brooklyn, NY
WHEN: Feb. 10, 7:00pm-9:15pm and Feb. 11, 4:30pm-7:00pm
PRICE: $16 regular admission, $8 for BAM members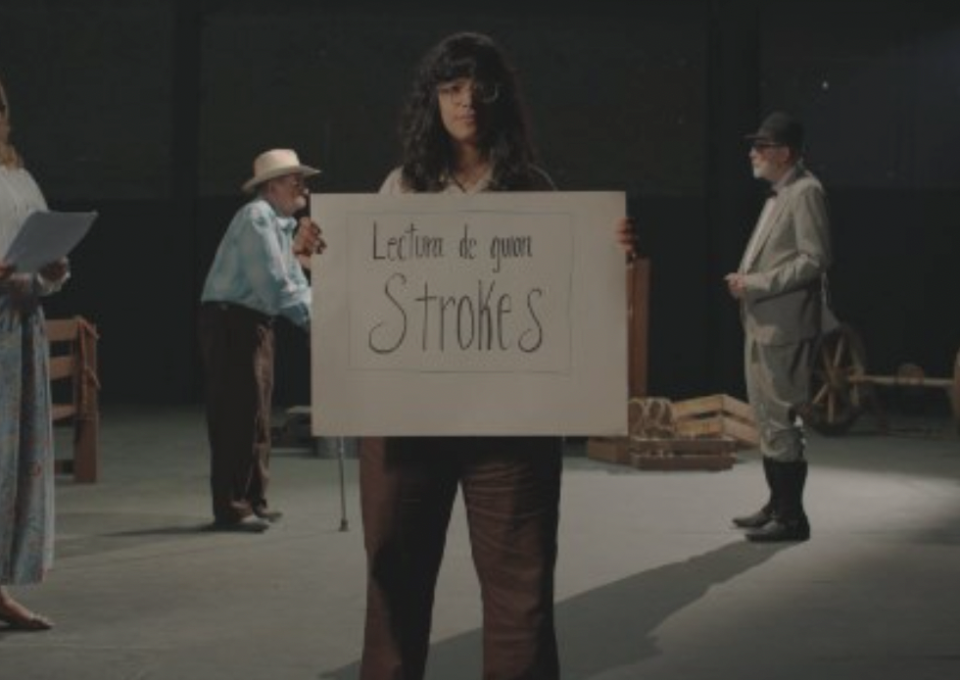 The Caribbean Film Series begins its eighth year of providing Brooklyn and NYC area audiences with vivid programming from Caribbean and Caribbean diaspora filmmakers. The two-day festival, curated by the Brooklyn-based Luminal Theater and Third Horizon. The illuminating festival will share intimate, creative works that celebrate "the richness, uniqueness and diversity" of Caribbean cinema and culture, according to the event program.
---
WHAT: In My Feelings: Valentine's Edition
WHERE: Bar Schimmi, 60 N 11th St, Brooklyn, NY
WHEN: Feb. 10, 10:00pm-4:00am
PRICE: $0-$30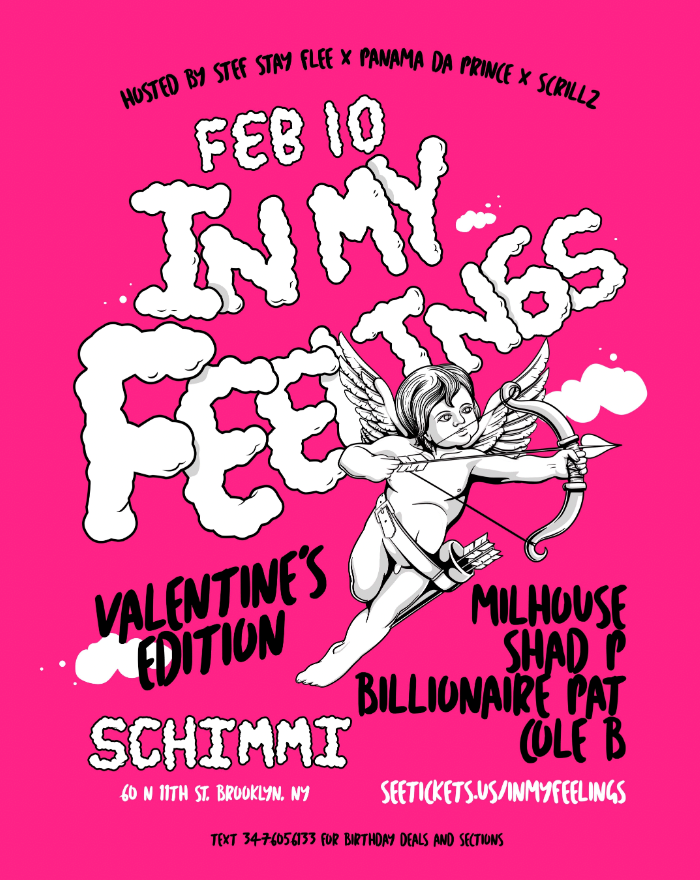 Get down with cupid this Friday at Bar Schimmi in Williamsburg with DJs Milhouse, Shad P, Billionaire Pat and Cole B. Hosted by Stef Stay Flee, Panama da Prince and Scrillz, the party is sure to pop off.
---
WHAT: Sweet Love Party at Ace Hotel
WHERE: Ace Hotel, 252 Schermerhorn St., Brooklyn, NY
WHEN: Feb. 10, 8:30pm-late
PRICE: Free with RSVP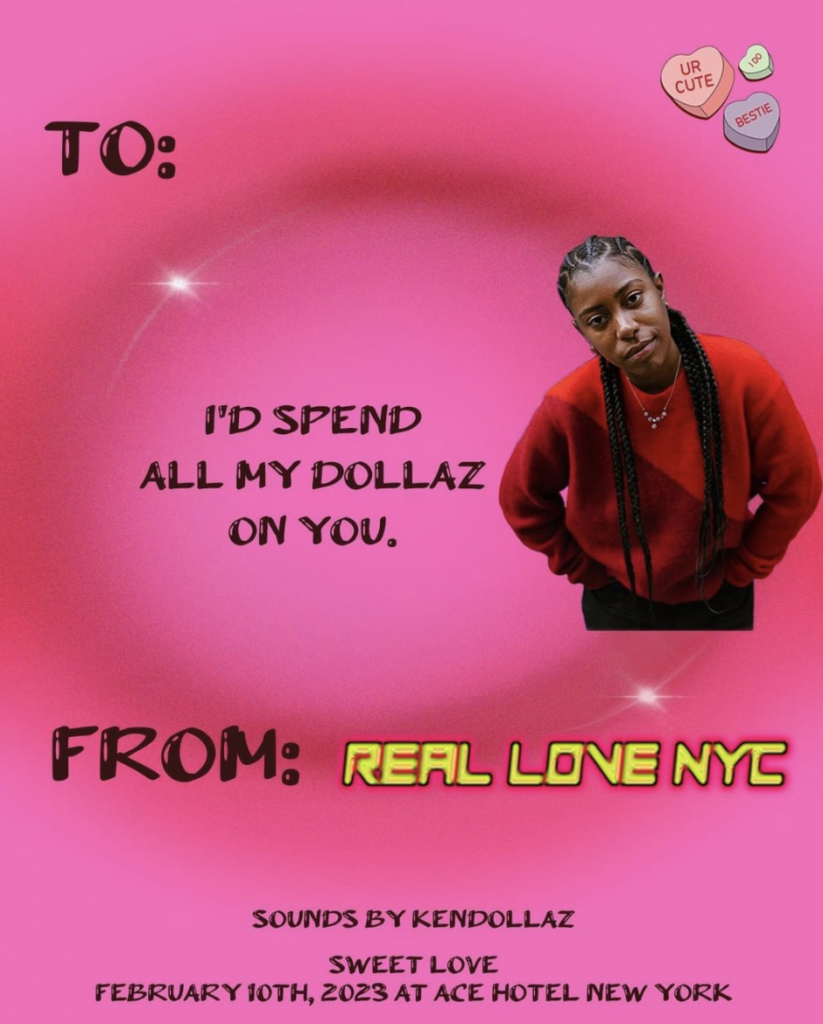 Sweet Love, the LGBTQ+ party centering people of color is back with a Valentine's-themed banger featuring DJs Ken Dollaz and Highgnx (pronounced "hijinks"). The night is hosted by drag queen Milan Garcon, who will do a special performance late into the night.
Specialty cocktails by the Community Spirit Co. The invite says: "Dress to the nines!"
---
SATURDAY
WHAT: Street Fashion Week: NYFW Streetwear show (SFWRUNWAY)
WHERE: Wyckoff Windows Studio, 49 Wyckoff Ave., Brooklyn, NY
WHEN: Feb. 11, 1:00pm-10:00pm
PRICE: $45

New York Fashion Week is around the corner! to celebrate in Brooklyn, check out Street Fashion Week Runway, a fabulously edgy and innovative fashion show of streetwear brands. Discover this season's best street designers while enjoying elements of music, fashion, pop culture, food, innovation, activism and more.
This event is reserved for the most well-dressed influencers, bloggers and industry professionals is also opening its doors to members of Fashion Week online. After the show,guests can shop the looks.
---
WHAT: The Grand Opening of Roller Wave
WHERE: Boerum Hill mall, 625 Atlantic Ave, Brooklyn, NY
WHEN: Feb. 11, 9:00pm-2:00am
PRICE: $29.50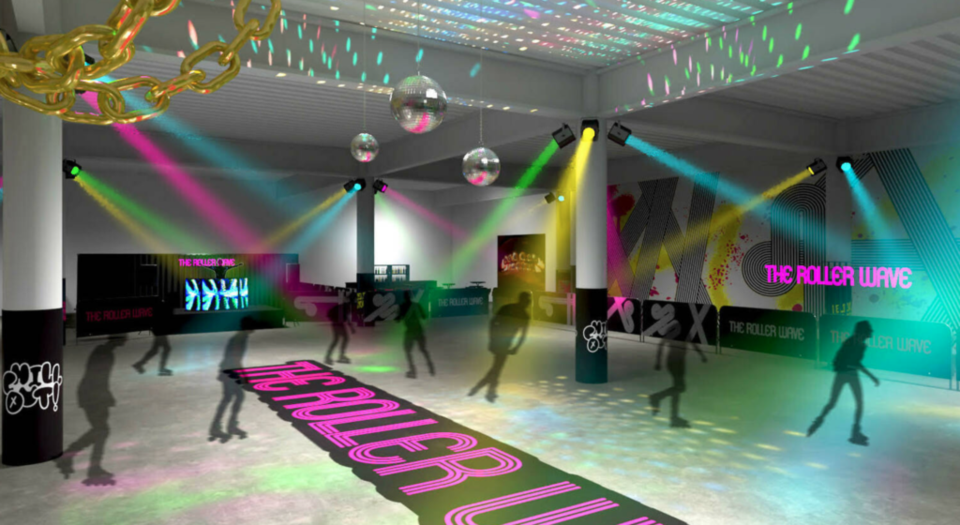 The Roller Wave, a pop-up skating rink for all ages, is opening in Atlantic Terminal this weekend. The Saturday Night Grand Opening Party features live music from Live DJs, food, arcades and a 21+ atmosphere. Don't miss the fun!
---
WHAT: Vintage Valentine's Day Portraits
WHERE: Other People's Clothes, 333 Troutman St., Brooklyn, NY
WHEN: Feb. 11, 1:00pm-6:00pm
PRICE: Free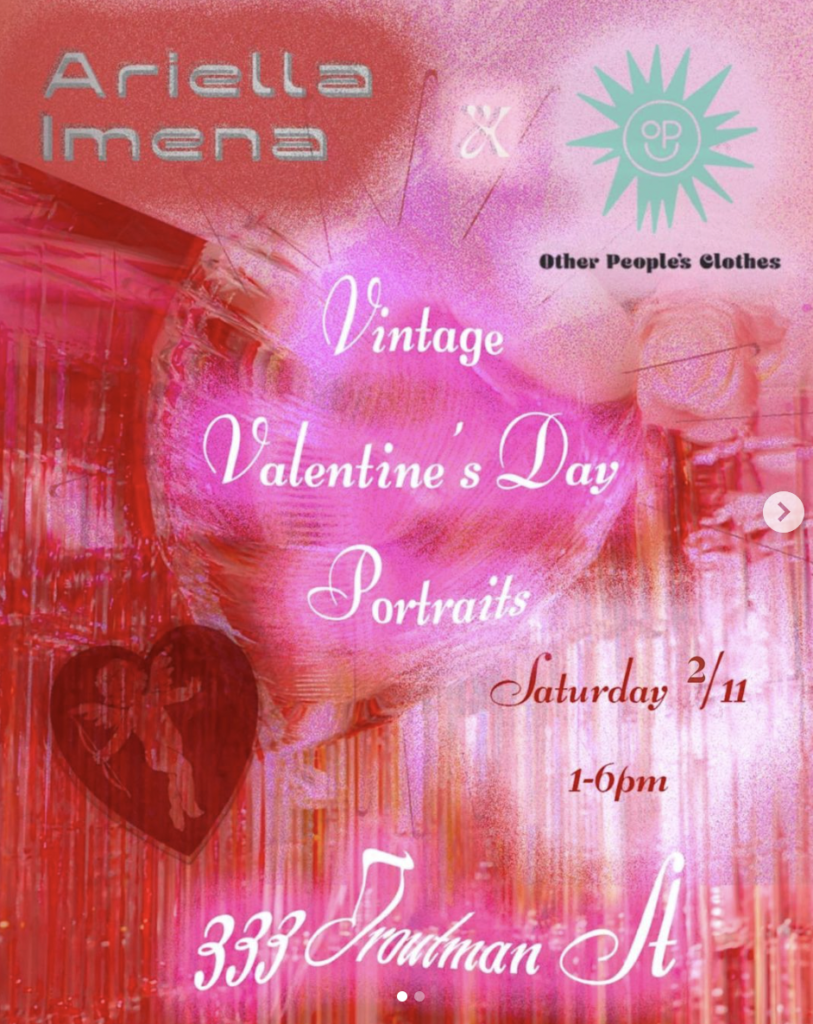 Other People's Clothing, the affordable and fun second-hand clothing shop warehouse in Bushwick, is hosting photographer Ariella Imena for a free portrait studio in honor of Valentine's day. The free event includes a styling session in clothes from the retailer and unique, artsy pics that are Instagram-worthy.
---
SUNDAY
WHAT: Super Bowl LVIII Watch Party at Zip Code Lounge
WHERE: Zip Code Lounge, 2313 Tilden Ave., Brooklyn, NY
WHEN: Feb. 12, 4:00pm-11:00pm
PRICE: Free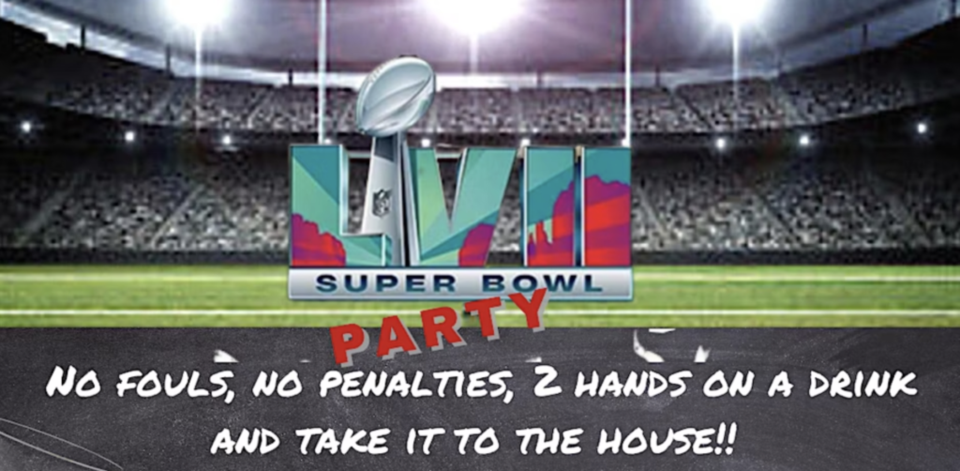 Come out and watch the Super Bowl game — or just the Rihanna halftime show — at Zip Code Lounge in Flatbush and cheer on your team! Drink and food specials all night with the game-day menu of your dreams. Doors open at 2:00pm, party starts at 4:00pm.
---
WHAT: Turkish Brunch Earthquake Relief Fundraiser at Rana Fifteen
WHERE: Rana Fifteen, 209 4th Ave., Brooklyn, NY
WHEN: Feb. 12, 11:00am-3:00pm
PRICE: $50/person for brunch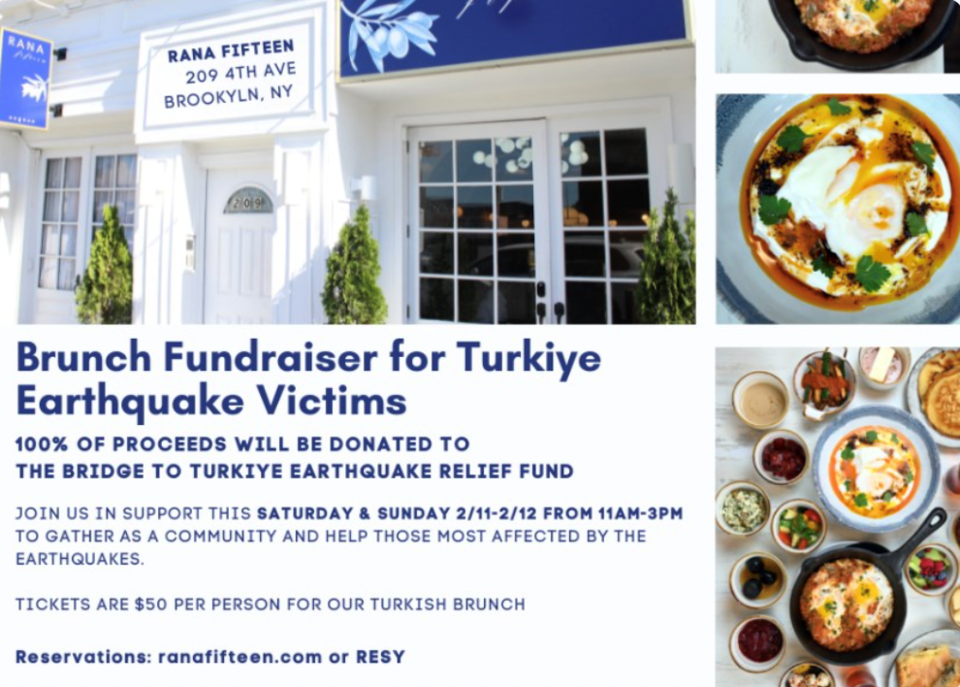 The devastating 7.8 magnitude earthquake that impacted Turkey and Syria on Monday has already claimed over thousands of lives and destroyed many buildings, leaving thousands injured, homeless in freezing conditions and in need of care.
To gather as a community and provide support, the owners of Park Slope Turkish restaurant Rana Fifteen, Ahmet Kiranbay and Armando Litiatco, will be hosting a Turkish Brunch Fundraiser with 100% of the funds raised being donated to Bridge to Turkiye Earthquake Relief Fund.
Rana Fifteen's Turkish Brunch is a family-style feast composed of fifteen dishes, including eggs, pancakes, sides, fresh fruit, jams and much more.
---
WHAT: Art in the Garden: Biophony SoundGarden
WHERE: Brooklyn Botanic Garden, 990 Washington Ave., Brooklyn, NY
WHEN: FEb. 12, 10:30am-3:00pm and Feb. 11, 10:30am-3:00pm
PRICE: $0-$19.59
Created by composer Ricardo Romaneiro with Metropolis Ensemble for Brooklyn Botanic Garden's conservatories, Biophony SoundGarden is an audiovisual tapestry and light installation running in sync with plant-generated soundscapes.
Explore each of the pavilions to discover a unique soundscape performed by live musicians. Together and separately, these performances tap into breath and brain frequencies to create a connected and unified experience.
---