Old-school tradition united with modern influences at this year's BRIC JazzFest, bringing together Brooklyn jazz lovers of all ages.
"There's a lot of thoughtfulness behind how we're representing our community," Viviana Benitez, BRIC's performing arts producer, said.
BRIC is an institution in Fort Greene that has supported and platformed the performing and visual artmakers in the borough since 1979.
"We really try to be connected to our neighborhood and mirror what we're seeing, what we're feeling, what we're hearing," Benitez said.
Since hip-hop is prevalent in the Brooklyn music scene, it was no accident many of the acts blended the genre within their music. Trumpeter Maurice Brown curated the festival's lineup, which transcended the boundaries of jazz.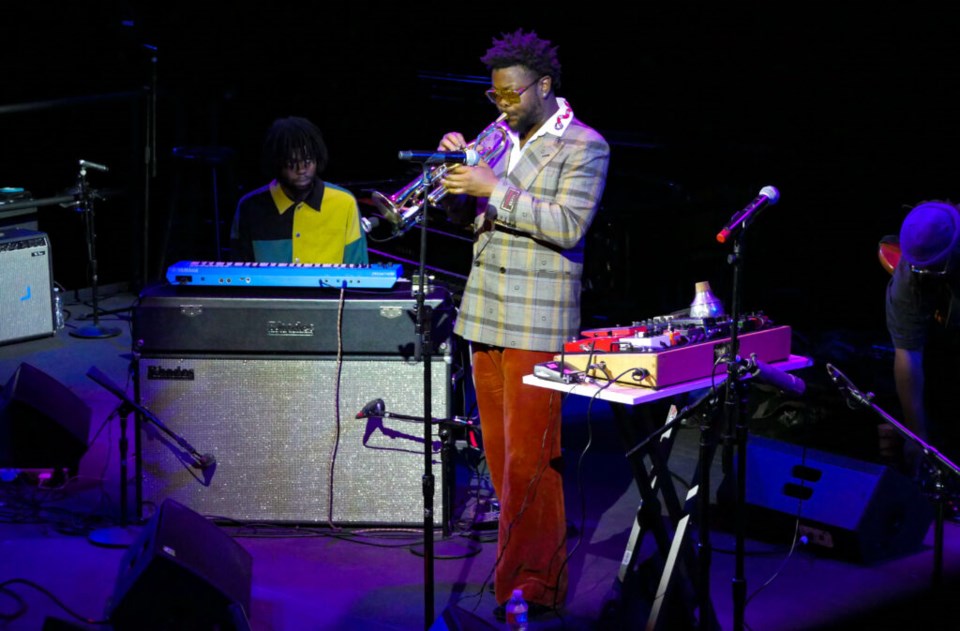 "I wanted to create a melting pot," Brown said. "I wanted the sound to be eclectic, but still follow a common theme, and that common theme is the soul."
That melting pot included emerging artists like 21-year-old blind pianist Matthew Whitaker, 23-year-old pianist Julius Rodriguez, 28-year-old multi-instrumentalist Sen Morimoto and more.
The hip-hop theme was visible in the majority of the weekend's performances. During José James' show, he sang jazzy renditions of songs by hip-hop neo-soul legend Eryka Badu.
"It's an unbroken thread of Black music that connects us all," James said, discussing the combination of hip-hop and jazz.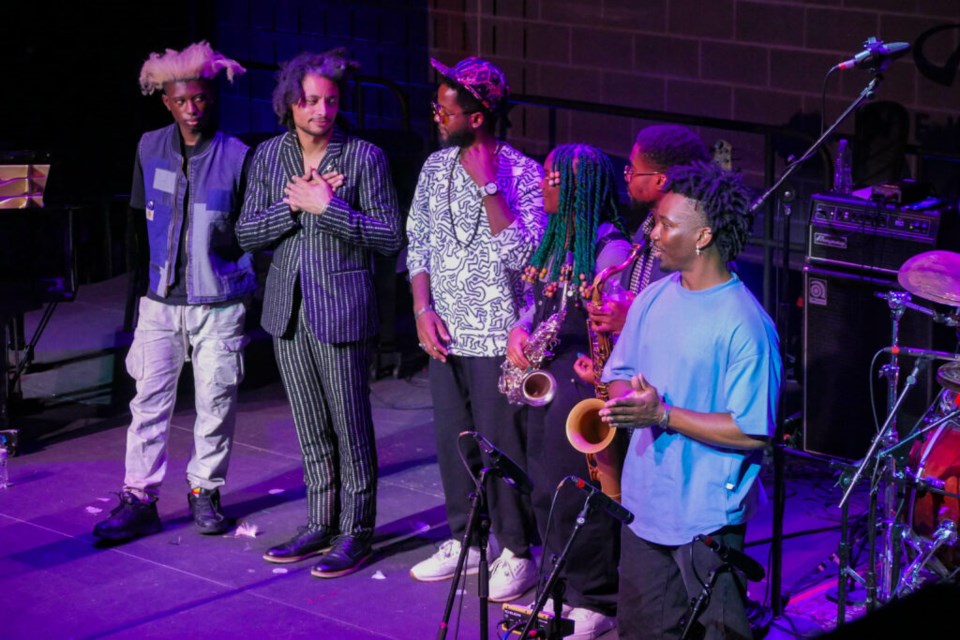 Brown, the curator of the festival, was included in the lineup. Throughout his set, he welcomed a medley of incredible musicians onstage to join him. Brown and his trumpet roared haunting, futuristic sounds into the audience as he fused jazz and hip-hop into a new, brain-melting invention.
It's not often an audience sings along at a jazz concert, yet as Brown covered Drake's "Hotline Bling," the entire ballroom belted out the lyrics.
"[Maurice's] voice and his energy and his presence really shines bright in this year's JazzFest," Benitez said. "It makes it completely unique from any other JazzFests."
Headlining BRIC JazzFest was DOMi and JD Beck, a young jazz duo soaring in popularity among all age groups and music tastes.
"We want seven-year-olds and 70-year-olds," JD Beck, the group's drummer, told the New Yorker.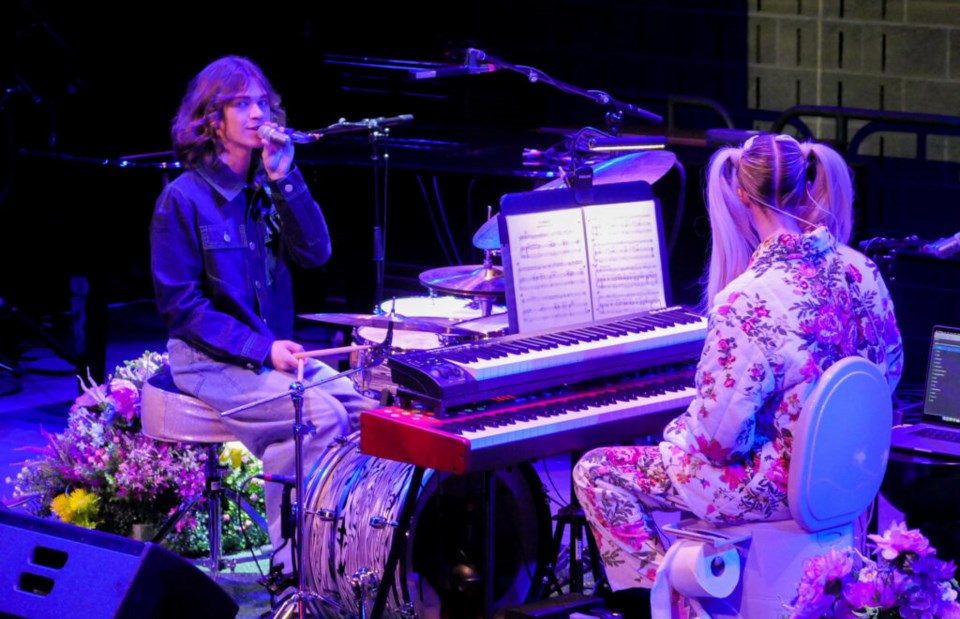 BRIC's audience mirrored the effort the institute put into including younger acts and newer music types — young adults and high schoolers sat among the crowd.
"[Jazz is] definitely tokenized as a 'dying music,'" Luka Ison said.
Ison is a high schooler and jazz saxophonist who attended the festival.
"But I think there's definitely a wave of young musicians. We're in this time where we have these older mentors and older guides through the music," Ison said.
Ison is right. Lately, young people are flooding local Brooklyn jazz clubs like Ornithology and Bar LunÀtico, both of which are in Bed-Stuy.
Set in Fort Greene only a month after BRIC House's reopening, this year's festival — the eighth of its history — operated under a similar pandemic model as last year. In this model, the festival reduced its three stages to two and left out its typical week of workshops, panels and film screenings. Despite these changes, the festival sold out all three nights.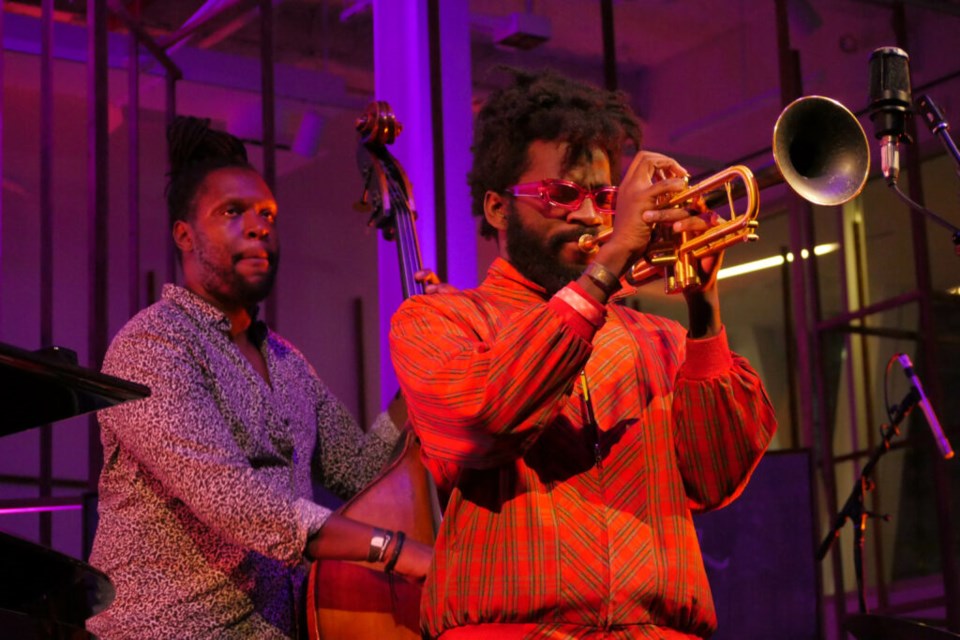 "People are really responding to coming back together, being in person and indoors," Benitez said. "It's just been fabulous."
Next year, the festival plans to return with three stages and a wider variety of artists and community offerings.