In case you didn't know, BK Reader has the 411 on what's poppin' in Brooklyn: THE best, the most fly, and the most robust events calendar in Kings County!
Because it's the weekend and you're special, BK Reader has pulled together our calendar picks of the hottest events in Brooklyn to keep you entertained!
Say "no" to FOMO, and thank us later … Or go here to check out the calendar and choose for yourself!! And, oh yeah, feel free to upload your events here too!
FRIDAY
WHAT: Tacos, Tequila and Candlemaking
WHERE: Atrium 82, 82 6th Ave., Brooklyn, NY
WHEN: Jan. 27, 6:00pm–9:00pm
PRICE: $100.38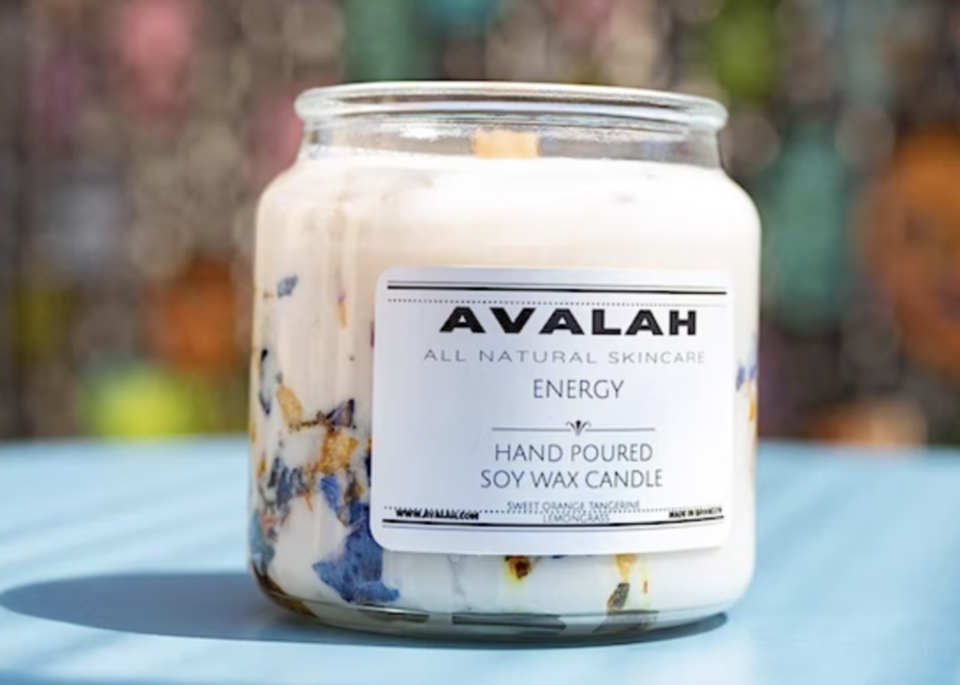 Avalah All Natural is a Brooklyn-based brand known for its unique hand poured, all natural soy wax candles with wooden wicks. The owner, Alexzandra Denis, will be leading a workshop on how to make a custom, luxury candle to take home.
Dinner will be served by Chef Anaika of Passion Fusion BK, who will provided a unique take on Caribbean tacos with options of Chicken, Shrimp and Mushroom for the vegans. This event is a collaboration of three Black-owned, woman-owned businesses, so you know it will be one for the books.
The price of the ticket includes all the materials to make a unique candle, a swag bag, dinner and beverages.
---
WHAT: KONPA N PAINT MEETS BROOKLYN
WHERE: 110 Rogers Ave., Brooklyn, NY
WHEN: Jan. 27, 6:00pm-10:00pm
PRICE: $63.54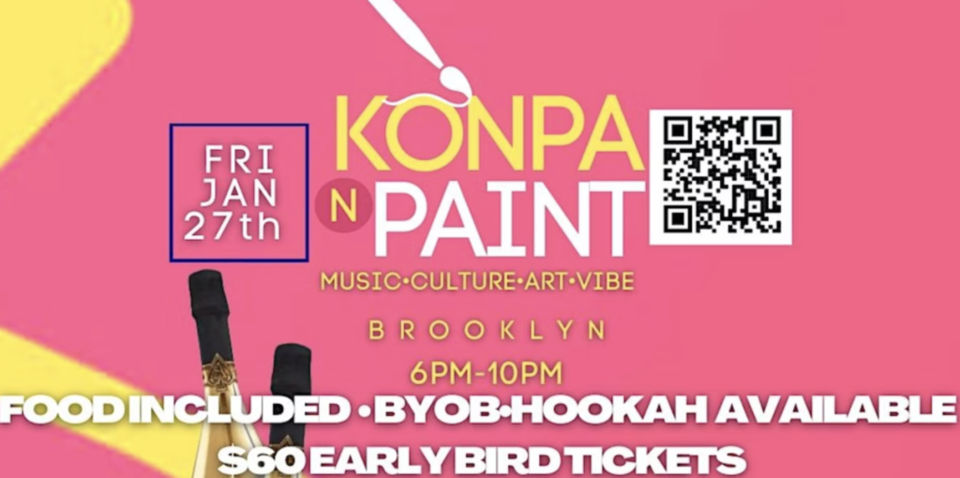 Good food, Caribbean music, dancing and a guided painting — need we say more? Get your groove on and bring out your artsy side with your party pals at Konpa N Paint this Friday night.
"Done be left out looking in! We trap, we soca, one thing for suyre we konpa n paint," the invite reads. You know the vibes. BYOB.
---
WHAT: Bad Bunny Nights - REGGAETON and TRAP
WHERE: The Brooklyn Monarch, 23 Meadow St., Brooklyn, NY
WHEN: Jan. 27, 10:00pm-4:00am
PRICE: 0$-40$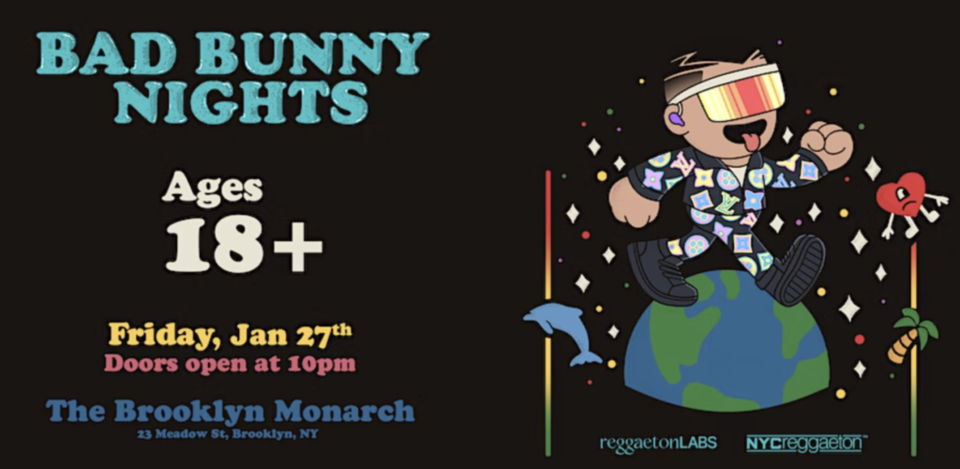 Throw it back to the sweet sounds of Bad Bunny's full discography all night long, from the early Trap days, to Reggaeton, to Un Verano Sin Ti. The party is going all night at The Brooklyn Monarch in Bushwick. For ages 18 and up.
---
SATURDAY
WHAT: The Lunar Market
WHERE: 402 Graham Ave., Brooklyn, NY
WHEN: Jan. 28, 11:00am-5:00pm. Also open Jan. 29.
PRICE: Free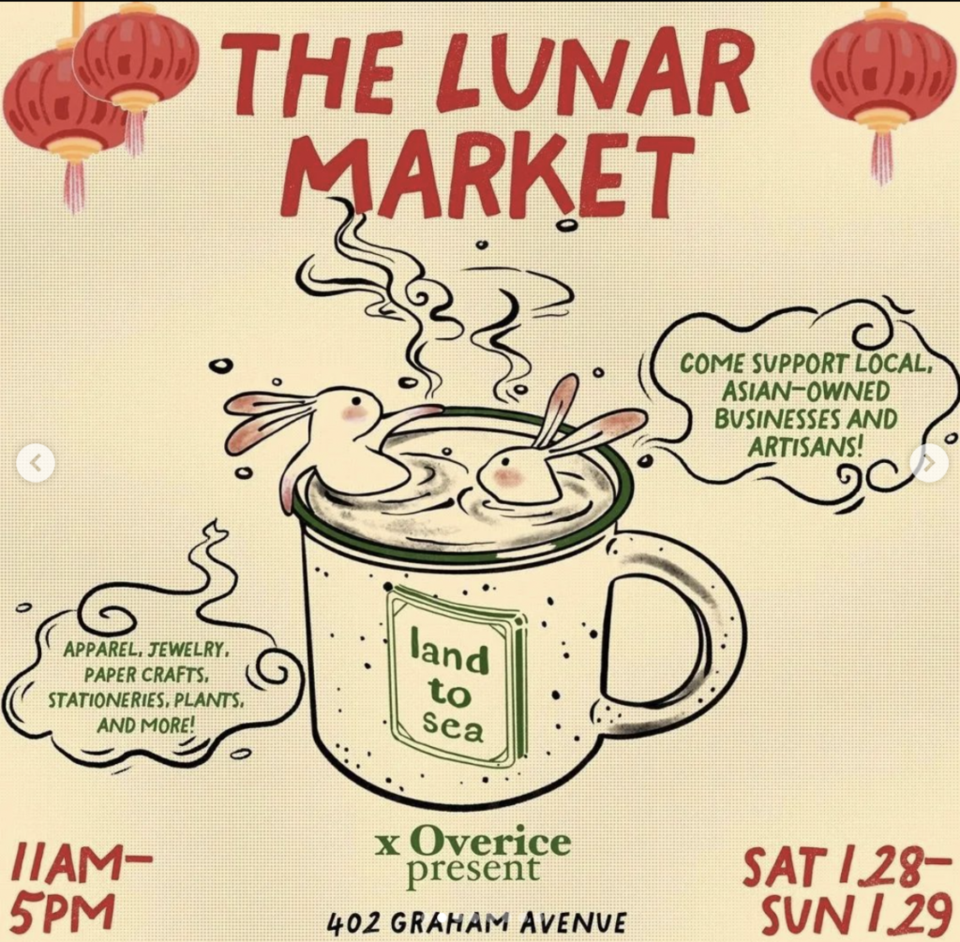 Happy year of the rabbit, Brooklyn! Celebrate and support Asian-owned local businesses at Land to Sea's Lunar Market happening this weekend.
Visitors will be able to buy bags of classic Chinese candies, snacks and there will be a special menu in its cafe featuring limited edition new year-themed treats, like mooncakes and "White Rabbit Espresso." In addition to local makers selling their goods, there will also be a paper cutting workshop and artwork by Mischelle Moy on display. A portion of the proceeds at the market will go to support a local nonprofit organization that benefits the Asian-American community.
---
WHAT: Nappi Hour
WHERE: Basquiat's Bottle 1198 Fulton St., Brooklyn, NY
WHEN: Jan. 28, 10:00pm-3:00am
PRICE: $18.07
Basquiat's Bottle is back with the second installment of Nappi Hour's monthly residency. This month, DJs Olo, Hasan Insane and Mike Orie will be selecting all the best cuts from the African Diaspora with music ranging from 90s RnB to afrobeats. The party, which has roamed from Chicago to Washington, D.C. has a clear mission: To create a safe space for Black people to feel at home, through music and gathering.
"Using a musical gumbo of the diaspora as a foundation, we curate unique experiences for an inclusive community to bridge the gaps between our people," the mission statement reads.
For ages 21 and up.
---
WHAT: Lunar New Year at the Brooklyn Children's Museum
WHERE: Brooklyn Children's Museum, 145 Brooklyn Ave., Brooklyn, NY
WHEN:Jan. 28, 10:00am-5:00pm
PRICE: $13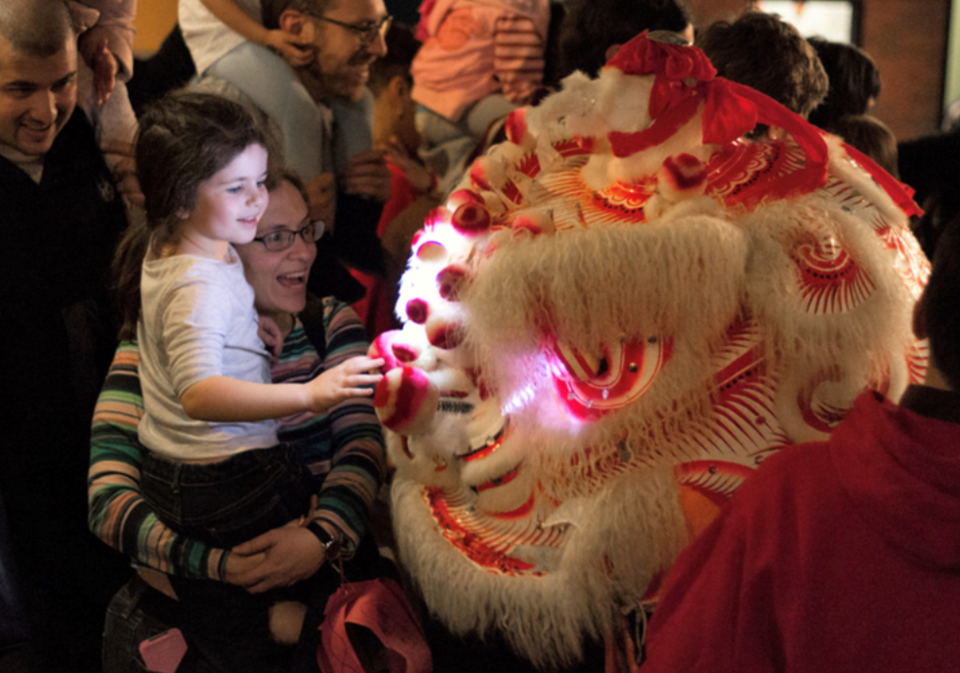 Usher in the year of the rabbit with the Brooklyn Children's Museum all day long on Saturday with storytelling, live music, calligraphy workshops and a rooftom lion dance parade. The parade will be led by the Chinatown Community Young Lions. Happy lunar new year, Brooklyn!
---
WHAT: A Night of International Drag at Brooklyn Bridge Park
WHERE: 135 Bridge Park Drive, Brooklyn, NY
WHEN: Jan. 28, 5:00pm-9:00pm
PRICE: $10 Suggested Donation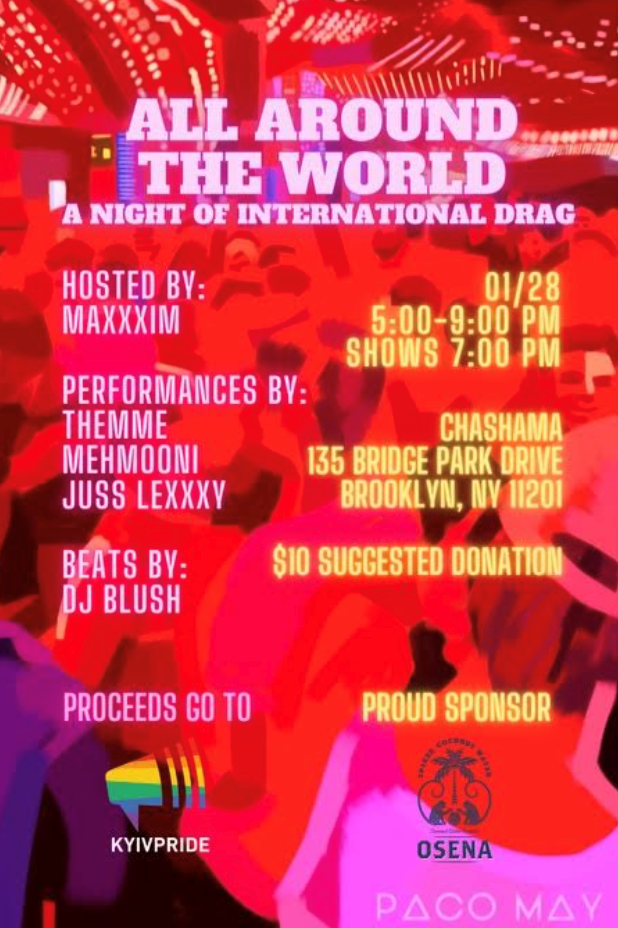 Break out the glitter and heels for a night of international drag show stars at the Chashama gallery at 1 Brooklyn Bridge Park. The night is part of an ongoing exhibition "Night Lights," which is a glorious love letter to the queer nightlife scene in NYC and up until Feb. 10.
All proceeds from the evening go to a Ukrainian Pride organization, and Themme, Mehmooni and Juss Lexxxy will perform.
---
SUNDAY
WHAT: Clothing and Art Exchange at Mika in Bushwick
WHERE: 25 Thames St., Brooklyn, NY
WHEN: Jan. 29, 1:00pm-5:00pm
PRICE: Free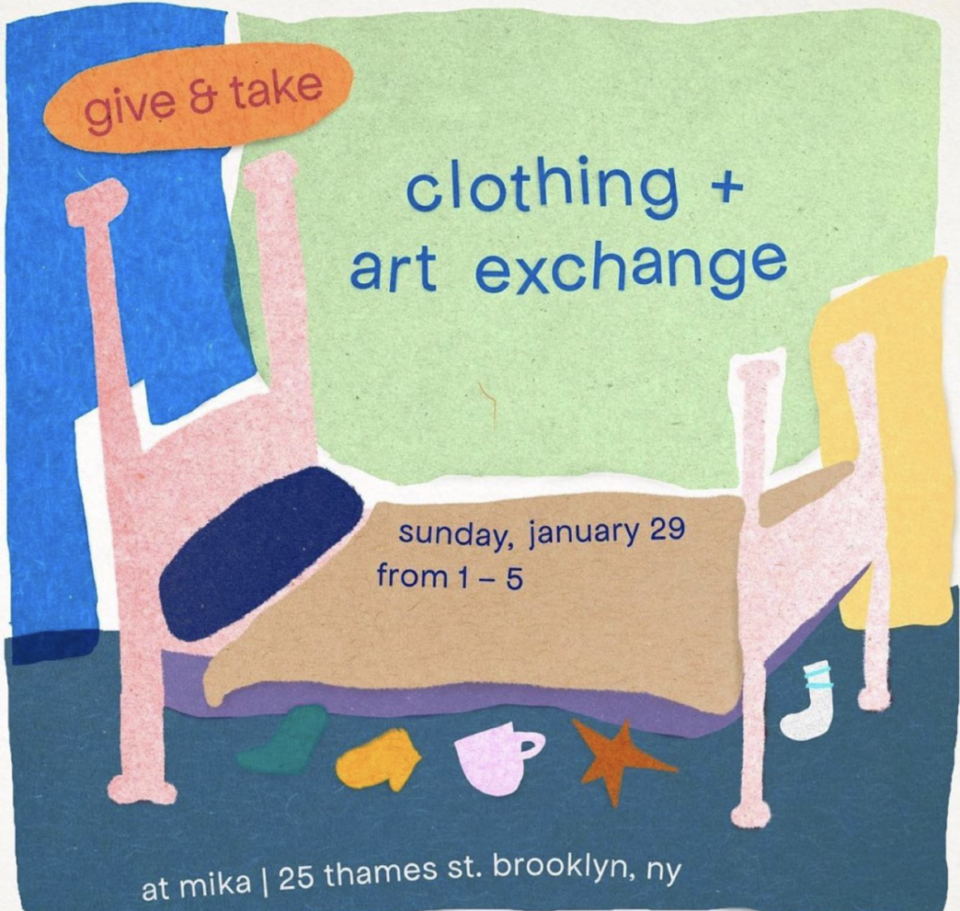 Everyone's favorite Bushwick sake bar, Mika, is hosting a free clothing and art exchange on Sunday afternoon. It's basically zero-waste, free shopping: Bring the clothes and art you aren't using lately (hint: anything under your bed), and trade them in for awesome items that are new-to-you.
---
WHAT: First Signs of Spring Floral Workshop
WHERE: Bario Neal Showroom, 155 Grand St., Brooklyn, NY
WHEN: Jan. 29, 2:00pm-4:30pm
PRICE: $325-$375. You can bring a partner with a single ticket purchase. BK Readers can use promo code: HAPPYNEWYEAR for $50 off.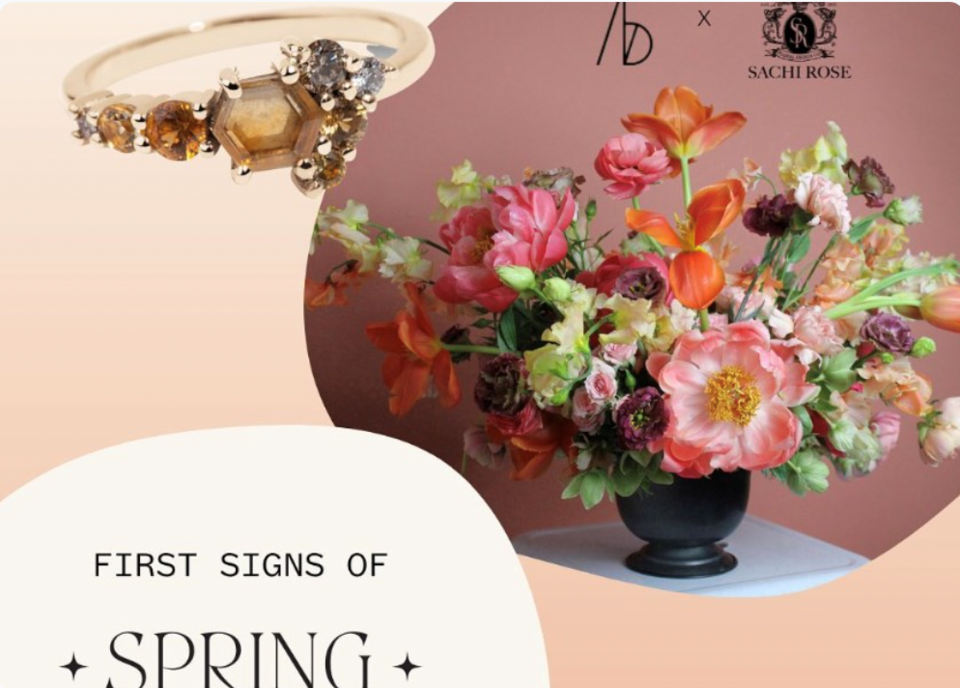 Bario Neal, a leader in finely crafted ethical jewelry, has teamed up with Sachi Rose Floral to celebrate 2023 with an immersive design workshop in its Brooklyn showroom.
Enjoy an intimate 2.5 hour event where you'll create a stunning floral arrangement, snack on light bites, sip champagne and have a chance to browse and shop Bario Neal's collection of ethical jewelry alongside the co-founders, Anna and Page.
---