Flatbush resident Monique Glover is accustomed to being a little out of place and a bit out of step with those around her-- which is probably why her children's fashion line, ZyemKids, stands out and is beginning to take the lead.
Her clothing line is named after her son, Zyem, which literally means "to lead." It's a dream and a passion she's watching unfold right in front her– but one she knew was bound to happen.
"I knew I wanted to be a designer at around 9 years old," Glover said. "I loved to watch PBS as a kid, and one day I saw a documentary about a man who used to make clothing for African royalty… I thought, 'Wow, what is this? I didn't even know you could do that! But that's it, that's what I want to do!'"
Glover, who is the oldest of 10 children, said she didn't come from a wealthy or crafty family, but she loved to create. The only problem was she didn't have the guidance or the tools:
"However, I was lucky enough to have teachers along the way that would notice certain students with potential and do what they could to support them," said Glover. Her instructors noticed her creative flair and began to give her special projects. She honed her craft well enough to apply and get accepted into the visual arts program at LaGuardia School of Music & Art and Performing Arts.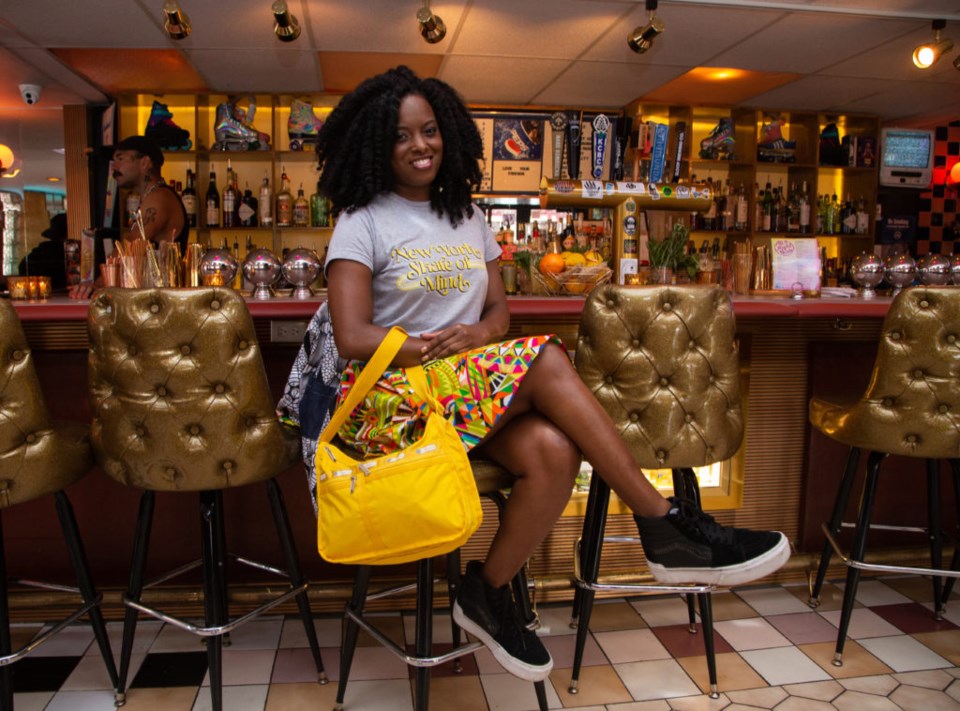 "It was a culture shock," she said. "I was amazed to even get in. And seeing these kids that looked nothing like me and whose parents had prepared them to be great at what they do for years … Their portfolios were amazing; it was a hard adjustment. But as time went on, I got more comfortable with being myself and focused on what I really loved to do. So by the time I got into my sophomore year in high school, I started to embrace that I really belonged there too."
Glover went on to attend Pratt Institute and decided to major in fashion design. Again, an adjustment because she didn't know the first thing about sewing: "It was another culture shock and a big learning curve," she admitted. "But because I was strong with an arts background, I just spent the next four years trying to catch up by focusing on bringing to life what I envisioned."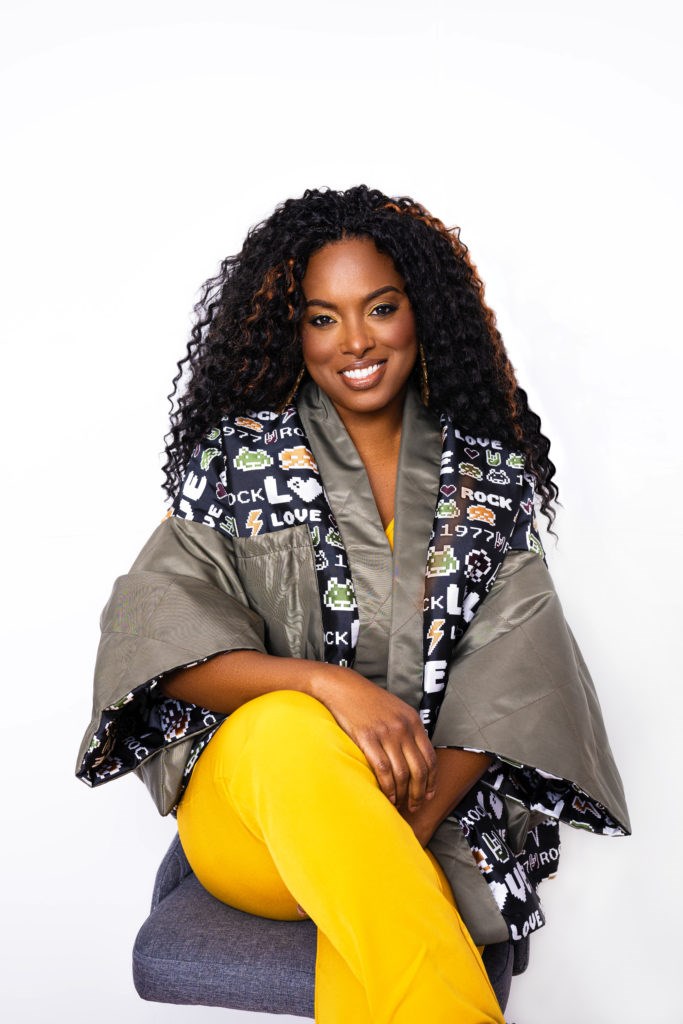 After graduating from Pratt, Glover spent several years working in the apparel industry for a number of brands, including Ralph Lauren Children's Wear and Macy's. "But I really didn't feel like I could share my story and my point of view," she said.
"And it's not that I felt like I was more relevant than anyone else. But when you have a story inside of you that you really want to share and that other people could relate to, it becomes a passion."
She aimed to create wearable art that promoted positivity, empowerment and self-expression and that made children feel comfortable in their unique identities.
The turning point for Glover occured around five years ago, at an Essence Street Style block party where she made matching outfits for her son and her son's friends. "So you know we had to floss, and when they got there, photographers were taking all these pictures of them that went viral on social media," Glover said.
"So I thought, okay, maybe this is something I should really start to venture into."
Glover left her corporate job and launched Zyemkids, designing her wearable art on the side, while she taught part-time in schools.
She says she's a bit of a late bloomer (she was already in her late 30s), "But I feel like I needed that time to really and truly know who I am as a designer."
Her line's signature is oversized clothing with unique cuts, patchwork, vintage graphics, words of affirmation, all paired with custom-designed patterns she creates by hand. The fashion line looks back and forward in time, as a sort of update on the fun and whimsical flair of 80s fashion.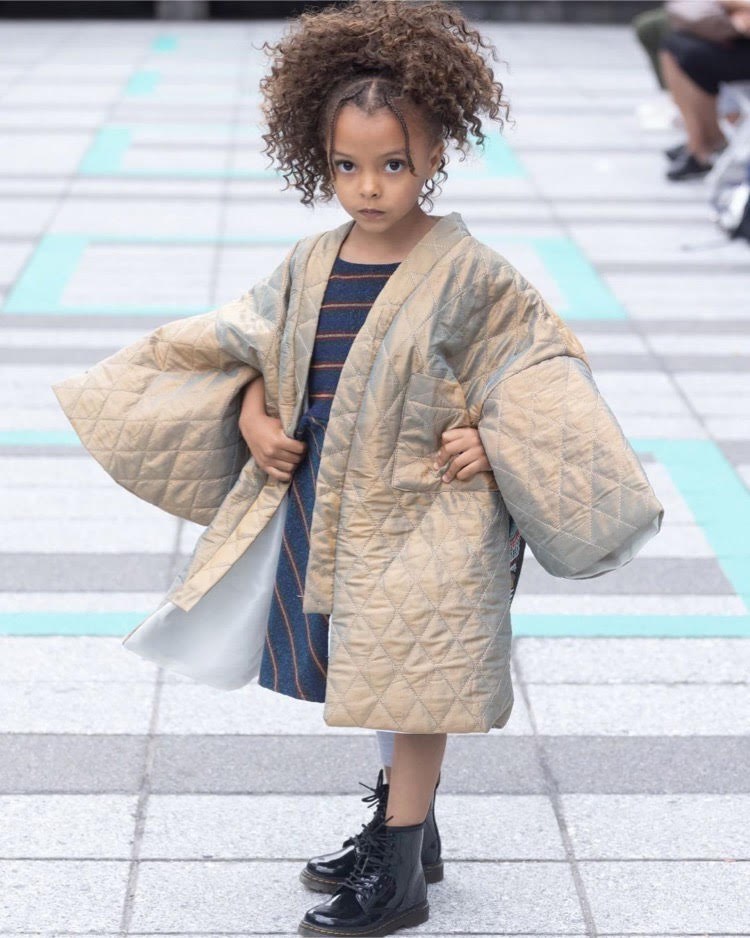 Through an initiative called Made in NYC, Glover began selling online and at markets across the city. Her children's line was so special in its point of view that, in no time, adults were asking for her items in their sizes. So now, she's also creating for adults: "The jumpsuits and the jackets, for some reason, were catching people's eyes. So I've discovered that jumpsuits and jackets, that's my niche."
Now ZyemKids is going global: Her latest collaboration is with Shein, an international, multi-million dollar fashion marketplace that will feature a limited collection of her children's line at an affordable price point, launching April 24. ZyemKids will also be featured on Talk Shop Live, a virtual shopping market.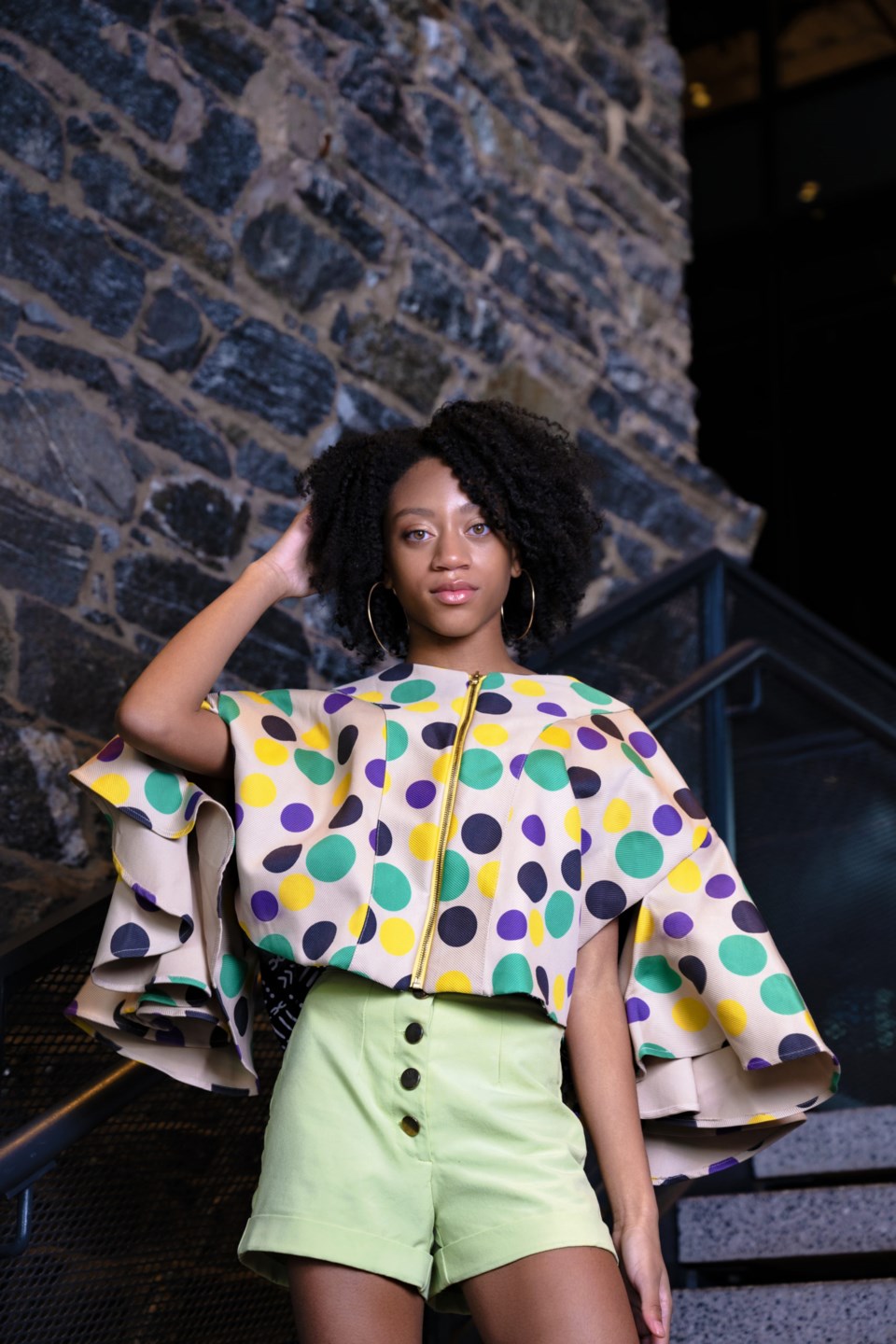 "I've made a lot of mistakes in the past. But looking back, they were good mistakes. Because I think you have to fail first before you can get to a point where you feel, Okay, I feel good about this."
By never allowing the times she didn't fit in or the fact she was starting late or at a disadvantage become a reason to stop her from starting, Glover's fashion line ZyemKids is now in the running, and poised to take the lead.
You can follow ZyemKids on Instagram at @zyemkids