Brooklyn has ascended to spring, and one local painter in particular is stopping to smell—and paint—the flowers.
Bed-Stuy's Laura Garcia Serventi is known for painting the neighborhood's local horticultural scenes, like overflowing window boxes, community gardens, brownstone stoop planters and backyards. And, this spring, she's painting marijuana plants, too.
Before living in Brooklyn, her art was female figure-focused, but she began painting exclusively botanical artwork as she became more aware of how nature improves the health of people and "wild spaces are being reduced and threatened," she said.
"When I learned that certain plant species are in trouble, I felt that I needed to put nature in the first place instead of the human figure, and I just kind of switched the way I paint," Serventi said.
Serventi is a Buenos Aires-born Brooklynite who has been calling Bed-Stuy home since 2007.
"Suddenly I was painting only plants and landscapes as a way to preserve that world that I felt was disappearing."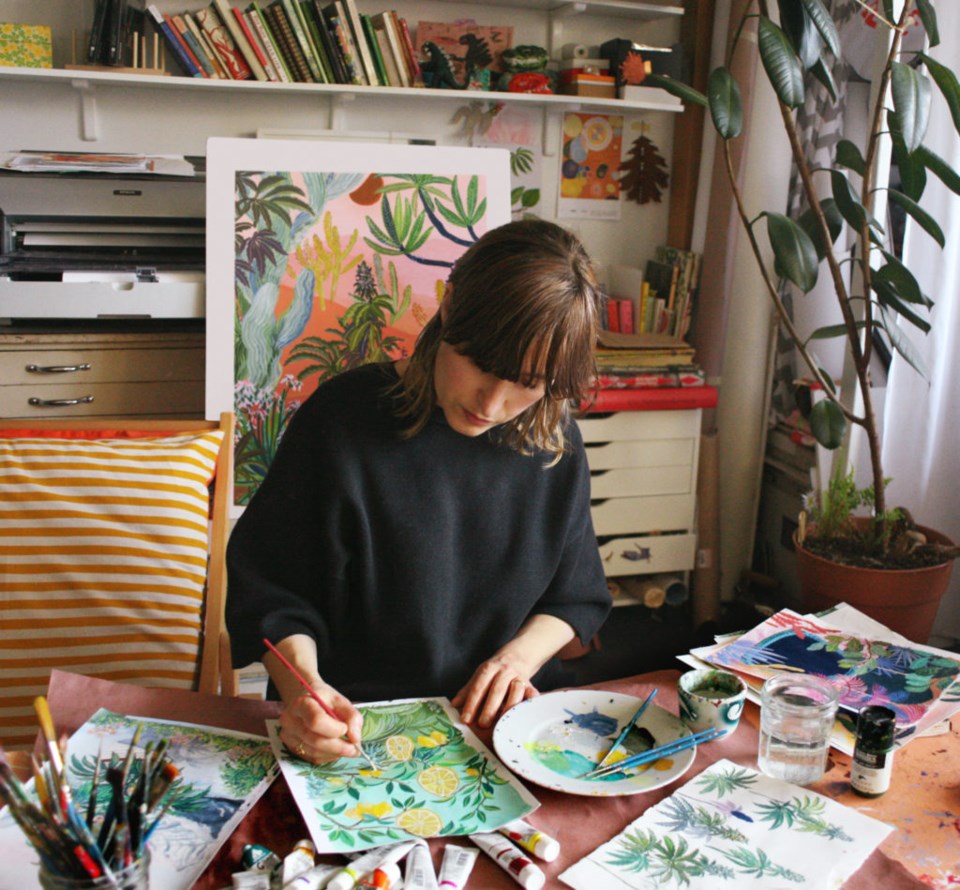 Her artwork, which ranges from still-lifes to object studies, contains imagery of the natural world, so illustrative in its resemblance that looking at it evokes the same feeling as if noticing an unexpected bloom on a walk.
Many of her paintings are of potted plants or small backyard garden scenes, perhaps alluding to limitations of city life and the persistence of nature.
"We as humans enjoy nature—that's inherent in everybody," Serventi said.
"You can pursue it or not but there's something about our roots that connects us with nature. Besides being beautiful and healthy, experiencing nature also changes the mood. It makes people feel good."
Serventi draws her inspiration from the many community gardens of Brooklyn, as well as verdant spaces like Prospect Park, Fort Greene Park and the Brooklyn Botanic Garden, where she can often be seen sketching.
Part of what draws the artist to painting flora, she said, was that she is following in her grandfather's footsteps.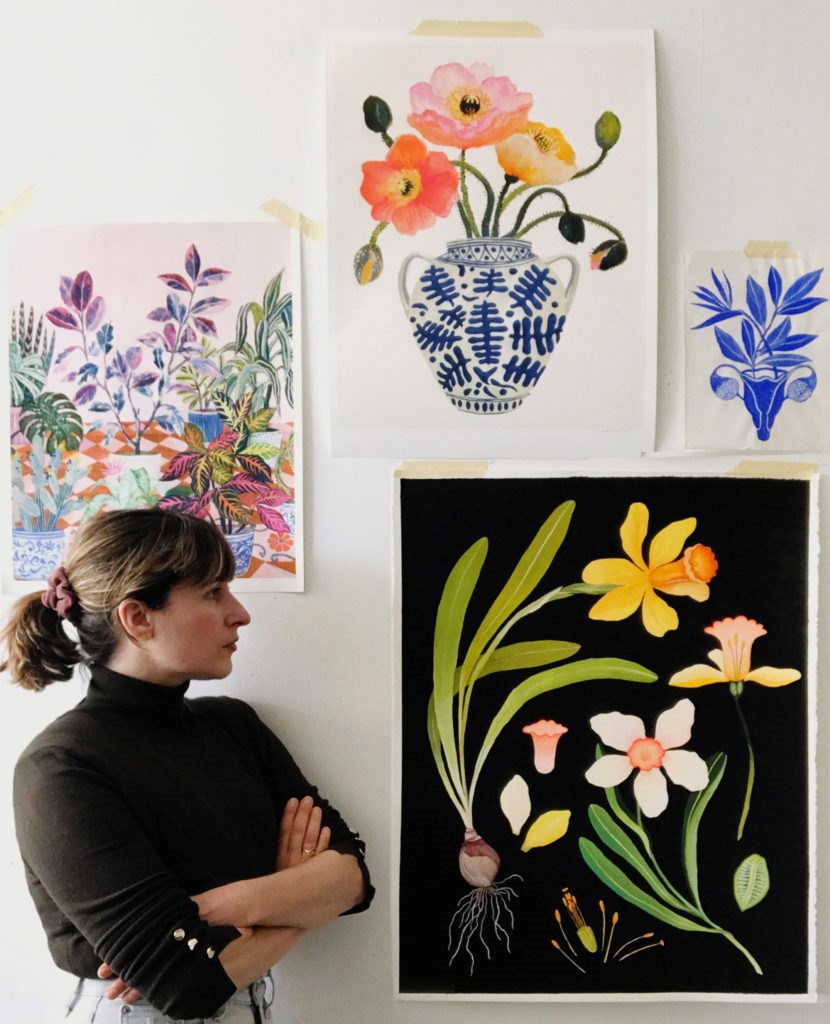 "Once he retired, he was painting every day. He was painting plants too, like me. I grew up watching him do that and really loved it," She said.
"Buenos Aires is still a city, so my connection with plants was really more through backyards rather than open wild spaces."
More recently, Serventi is painting plants that change the mood a little more directly.
As part of a collaboration with Pure Sunfarms, a Canadian cannabis farm, Serventi has made interpretive paintings representing each marijuana strain they carry, combining flavor and aroma notes with the unique history and physicality of the plant, as well as the type of feeling it produces when smoked.
"What I didn't know is that cannabis plants are so different—they have different strains and every plant is different in physicality and in what it provokes, like how it affects you," Serventi said.
As part of this partnership, she created an upcycled a vintage jean jacket with wearable artwork of a cannabis plant available for purchase, announced on April 20. Her wearable art was made using embroidery, screen printing, patch designs and painting and features a strain of marijuanna called Pennywise, which she interprets using a mix of mossy greens and pastel pinks.
What keeps her painting the botanical world, Serventi said, was two-fold.
"There is the beauty of the plants--their shapes, their colors, and what feeling they provoke in people," Serventi said.
"And also, showing nature makes people conscious of this world and how important it is to preserve it."