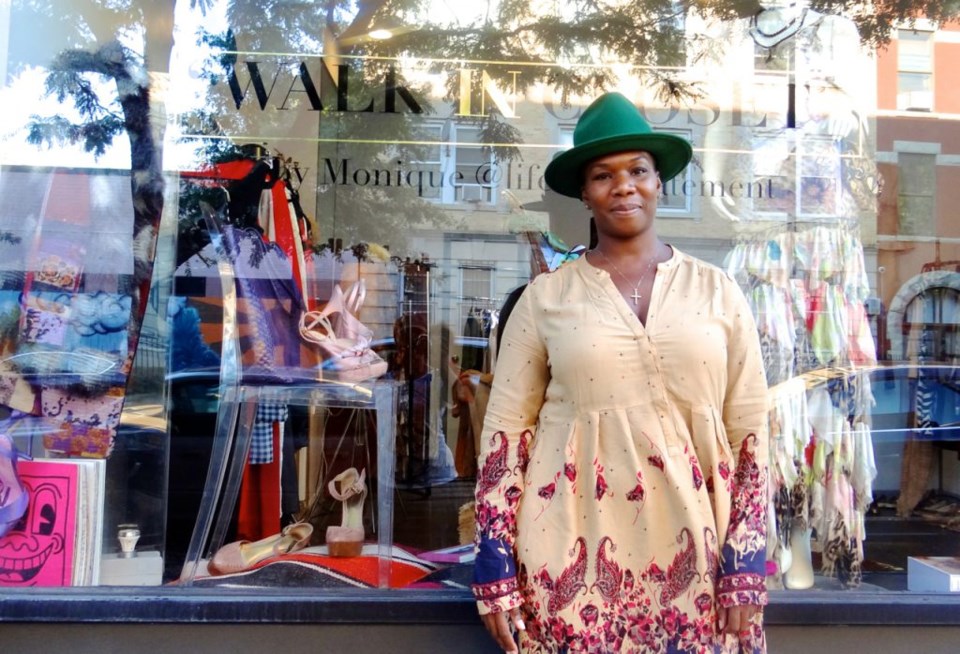 There's hardly a fashion-minded person who doesn't dream of owning a walk-in closet. But in New York City where living space is as available as a subway seat during rush hour, owning a separate room for clothes is a pipe dream—neither physically nor financially possible.
Well there is some good news. In Crown Heights right now, through the end of October, there is a walk-in closet opened to the entire community. That's literally the name: "Walk-in Closet," located at 708 Franklin Avenue, between Prospect Pl. and Park Pl., offering an array of some the most carefully curated vintage goods.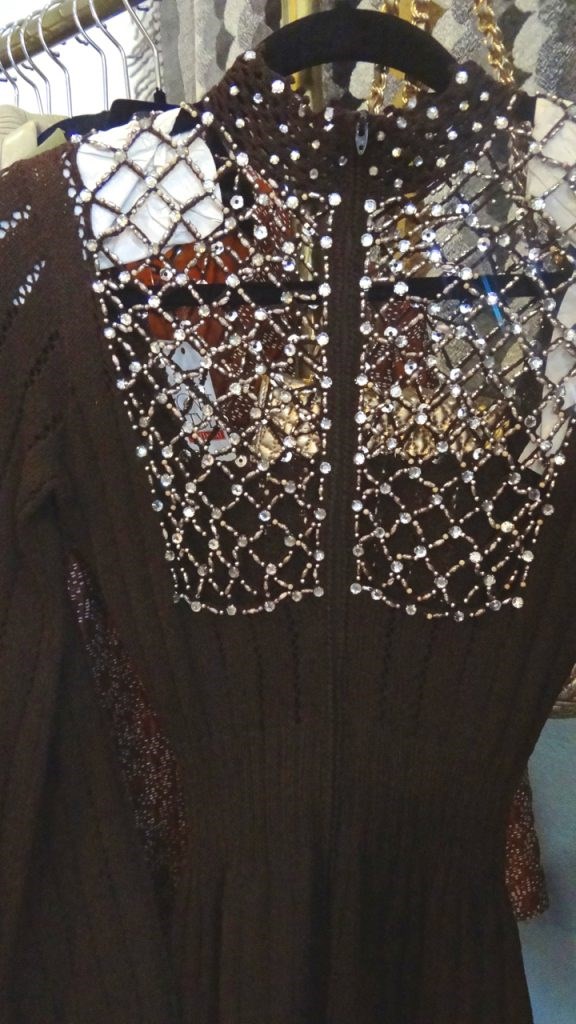 What started out a month ago as a pop-up shop has quickly transformed into a popular destination for local residents seeking brand-name and designer, gently worn goods.
"These are just beautiful consignment pieces, from the 70s — 90s-- The brands you would see on Madison Avenue and Fifth Avenue," said the store's owner, Monique. "The shoes, the handbags and accessories do very well, but everything for the most part does well."
Much of the inventory's flare has to do with Monique's eye and experience. She worked for 16 years in the fashion industry managing for Valentino and Alexander McQueen.
"I started this business out of my own closet with people I've known in the industry," said Monique.
Her eye for fashion was first sparked at around age 15 while working a retail job at a department store in her native Syracuse, NY. She developed a familiarity and palate for high-end fashion and a bend towards the older designers because of the originality and detail.
"I think some of the things that are out now are very trendy, but there's just something beautiful about the construction in older pieces," she said. "[Vintage] gives people an opportunity to really show their style with something that is classic and beautiful. It's not going to be what everyone else has, because it has withstood the test of time."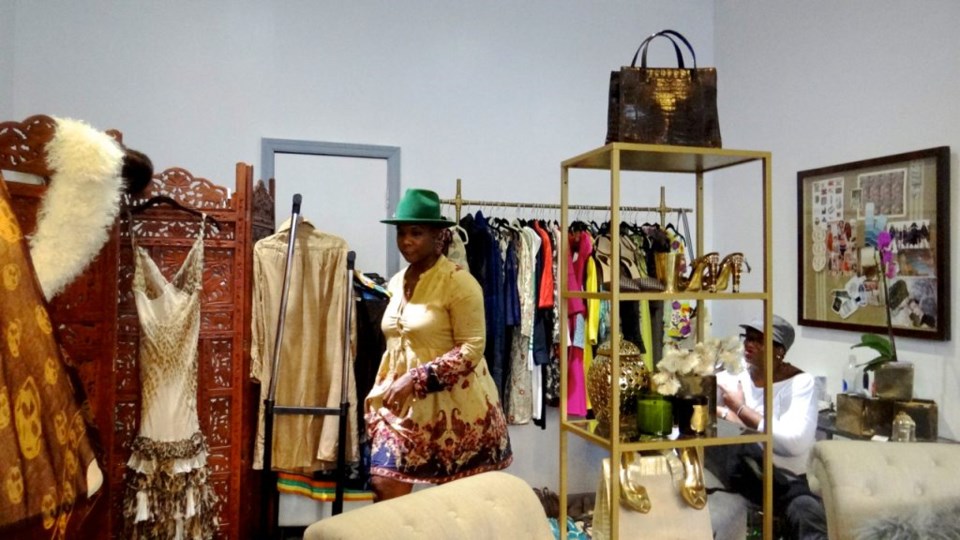 Walk-in Closet has done so well in such a short period of time, the landlord has extended the lease for another month (and possibly through the end of the year), said Monique.
Still, hurry! The clothing may have withstood the test of time, but on the inventory's shelf life, there are no guarantees!