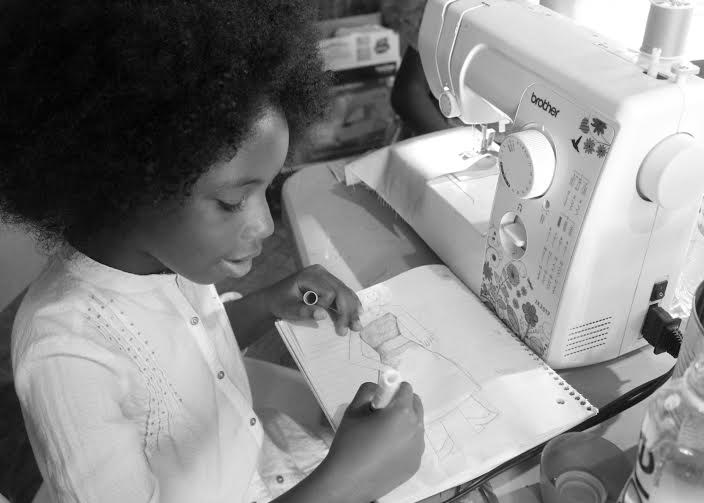 While young boys and girls adorn brightly colored shirts on their way to traditional summer camps around the city, a group of children from ages 8 to 17 are embarking upon a less common form of summer enlightenment. These boys and girls are attending Sew Green Fashion Camp, a unique workshop facilitated by fashion designer Hekima Hapa, who boasts over 20 years of Brooklyn-based fashion experience. The camp runs from August 15 to August 26, while offering a 10 day-long sewing intensive workshop that also includes an introduction to the fashion industry as well as the business side of creating.
After positively affecting the lives of dozens of children throughout Brooklyn, the camp is now in its third year, continuing to encourage young children to explore sewing and jewelry making on a higher level. The program is partially funded by the Brooklyn Arts Council & Citizens Committee of New York but Hapa also employs a GoFundMe campaign to ensure that they camp reaches their budget goals each year.
The camp falls under the Black Girls Sew™ program, an initiative committed to having a positive impact on the lives of youth and women through education in sewing, design and entrepreneurship. The Bed-stuy based camp has a home quarters at 375 Stuyvesant Avenue that has individual sewing stations for each camper to enjoy. During an exclusive interview with the camp's founder Hekima Hapa, she explains the vision that created such a unforgettable experience for budding entrepreneurs.
The Brooklyn Reader: What was your motivation to start such a unique camp?
Hekima Hapa: We set out to create a camp that explored fashion and sewing from unique perspectives. One that honors the art of producing product in ethical, slow, environmentally responsible manner with an emphasis on entrepreneurship. We show films about ethical fashion and discuss the importance of shopping small and local brands. We have an eco-friendly lab, packed with DIY projects because there no such thing as free time.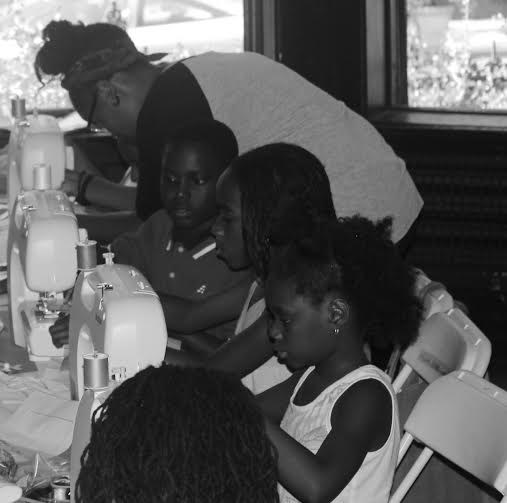 BR: Do you feel that sewing is a dying art form in our country?
HH: I think it's actually a resurgence in maker culture. DIY, recycling projects are extremely popular on You Tube and with bloggers. It is our intent to tap into the already existing market. We are in the process of shooting a web series that documents the lives of not so mainstream fashion giants from our perspective. We also provide content through our Facebook and Instagram pages.
BR: Now that the camp is in its third year, are there any specific campers or experiences at the camp that stick out in your mind?
HH: I had the honor of purchasing holiday gifts from a group of my students in the true sense of entrepreneurship.
BR: When comparing the experience at Sew Green with other summer camp opportunities, why does your program stand out?
HH: Each Camp is unique and full filling in their own way. Sew Green Fashion Camp provides a sustainable life skill. We expose the youth to vast variety of fashion related jobs and take field trips to this institutions. The campers tuition enables them to leave camp not only with a new skill but with their brand new sewing machines. There is nothing like this in Brooklyn or at this price point in NYC.