On International Women's Day, Headchop Salon in Williamsburg closed for the day and volunteered its beauty services to pamper six ladies from Brooklyn Community Services' Transitional Living Community.
Established in 1989, the BCS TLC program in East New York supports women who are temporarily in the shelter system and are recovering from severe trauma, such as domestic violence, sexual assault and mental health conditions, and who are seeking secure, safe and permanent housing.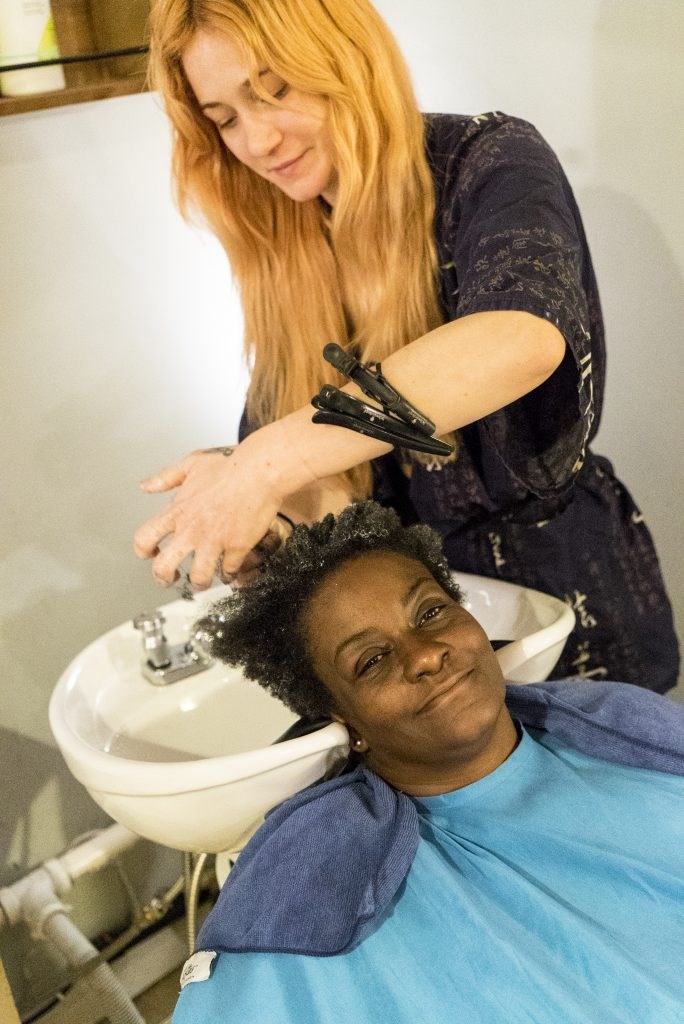 Yet, issues such as the lack of identification, lack of income, immigration status, noncompliance or a personal history of institutionalization often make it challenging for the women to transition into permanent housing. To ease the women into their new settings, the TLC provides up to one year of aftercare services for those women who have moved on into permanent housing.
"The makeover was an award and incentive for the ladies because they were successful in following all the steps to achieve their goals," says Adrienne Terry, program director of BCS Transitional Living Community (TLC).
Headchop Salon, which has been named one of the "10 Best Hair Salons in NYC" by Gothamist, dedicated its staff's talents to cutting and styling the ladies' hair. Makeup artists from the Metropolitan Opera to Broadway signed up to do professional makeup, and a local Brooklyn photographer also volunteered to join in this "Day of Glam".
"Not only does the makeover provide them a sense of normalcy, it is an ultimate reward for all the hard work they accomplished that led up obtaining permanent housing," Terry explains.
Katharine Lucic, BCS special events and marketing manager, stresses the program's mission: "We witnessed a palpable shift throughout the day. It was beautiful to see the ladies acting more confident in front of the camera, breaking into tears of joy when they saw each other post makeovers, take pride in each other with compliments," she says.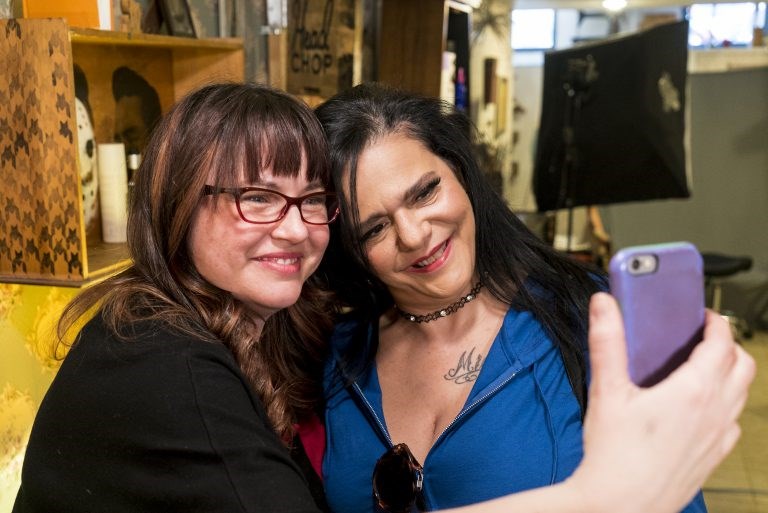 "To help a woman towards the next positive step in her life, to help her find the confidence that can lead her to her goals, that's an incredible thing!"