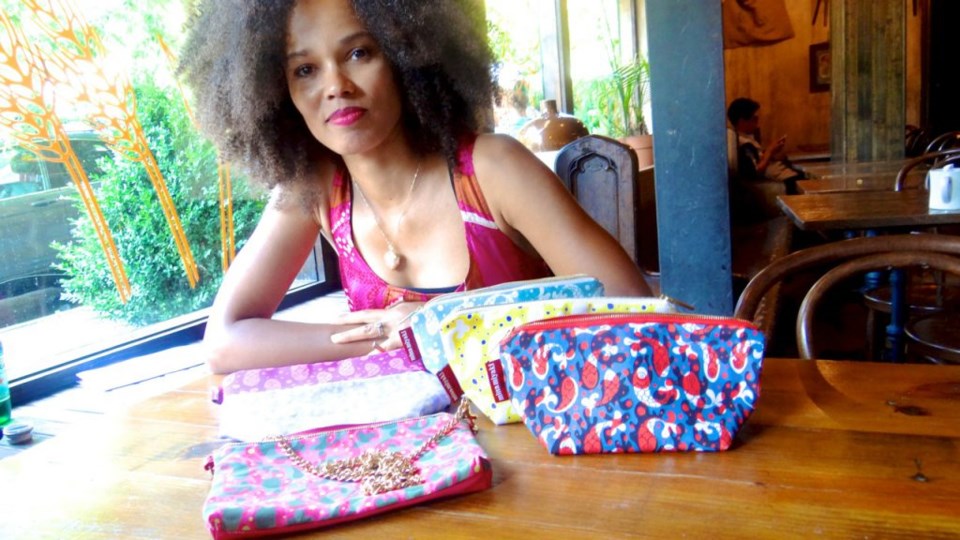 I ran into Mina Miyaki earlier this summer on Lafayette Avenue, on my way to the 2015 DanceAfrica outdoor bazaar. She had set up a table— quite a distance from the rest of the bazaar—showcasing a variety of colorful handbags.
In fact, I almost failed to notice her in my rush to get to the "main event." But something told me to stop. Her presence was very subtle, but also set apart—very much so like the handbags she was selling: artful and nuanced, yet distinct.
The small bags were perfect as summer totes. The color combinations were fun and playful and the designs, understated yet hypnotic. And after looking at it for a minute or two, I decided, I wanted one.
Mina was born and raised in the North of France. Her mother was a master seamstress and a New York City native, and so she spent much of her childhood watching her mother design and create wardrobes from scratch, all the while dreaming about what life must have been like for her mother in the Big Apple.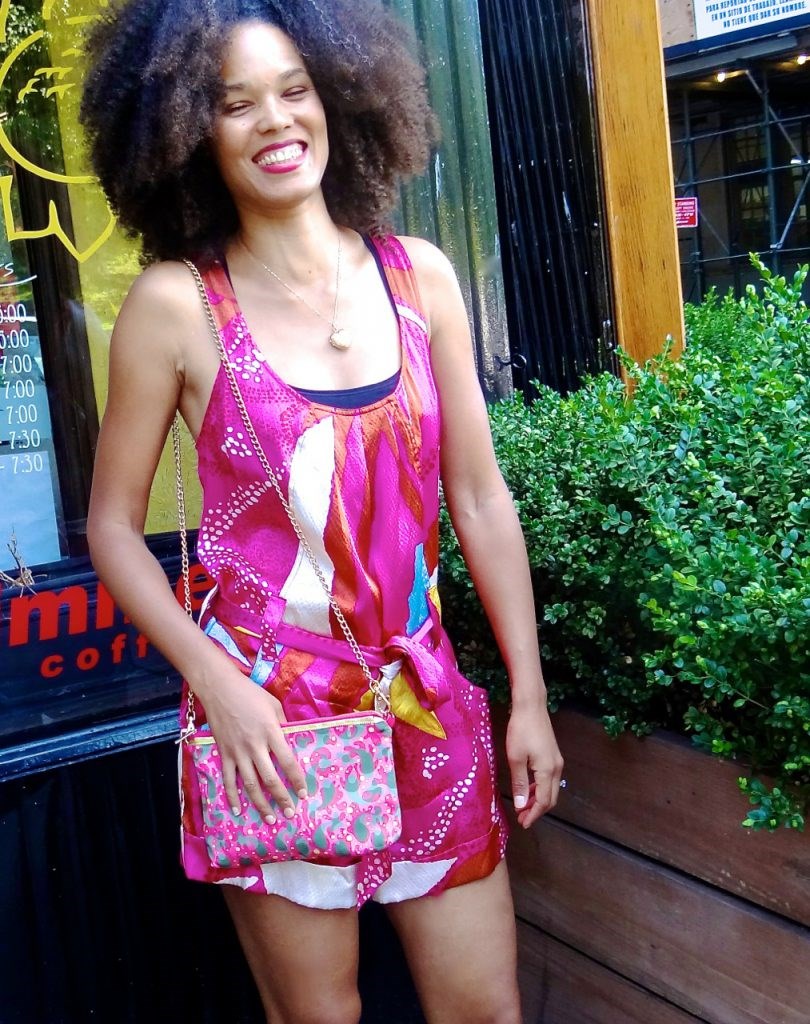 "My mom taught me how to sew when I was a child," said Mina in a clipped and unintentionally coquettish French accent. "So by the time I was a teenager, I was sewing my own clothes."
In 1999, after graduating from college, where Mina got her degree in graphic arts and motion design, she managed to convince her mother to move back to New York City—Brooklyn, to be exact—and, of course, Mina followed.
"I always liked Brooklyn," said Mina, who lives in Fort Greene. "I like the neighborhood feel; it feels European, because there's no grid. It's more low-key, more humane, I think, than Manhattan."
Mina went on to work the next 13 years in animation and motion design, switching focuses in the same industry every 3 to 4 years, as she struggled to find the best career fit.
"I am very good at what I do, but I began to feel a need to express my own voice more in my profession," she said. "So I merged my two interests, which is drawing and doing something with my hands."
In fall 2014, Mina launched "Mina Miyaki Studio," where she began designing original art prints, which she would then turn into handbags. And she sews them all by hand!
The print she uses most, which also seems to be the most popular, is the "Bubble Fish" design-- swimming fish, drawn reminiscent of the Ying and Yang symbol.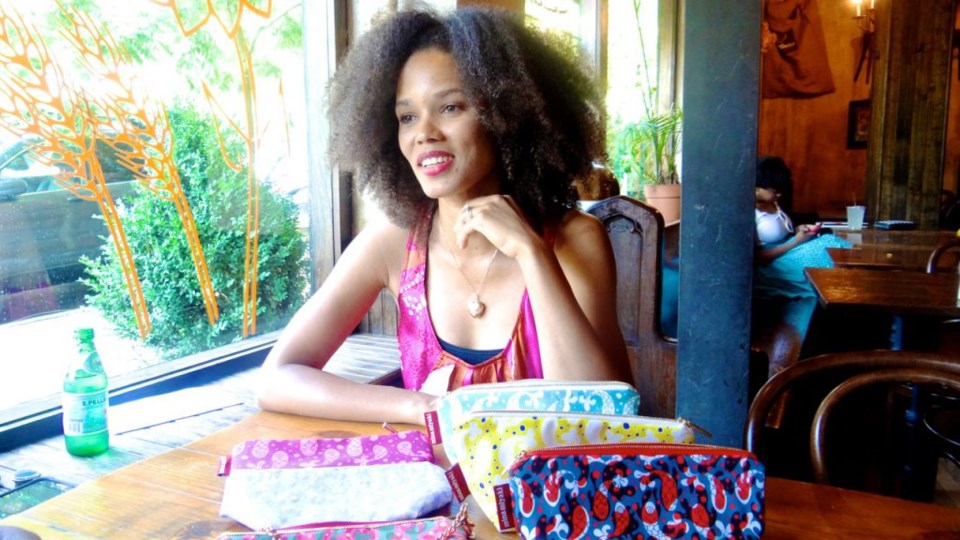 "I print in shapes; I was a character animator, and I really like organic movement and balance and so I'm inspired by happy, whimsical colors and happy prints," said Mina. "And New York is an inspiration because its' so vibrant, the graffiti, the people, the movement..."
Her signature product is the pink and camouflage-green "Nolita Bag," a small purse, perfect for the summer with a long, chain-link strap. And there's also the trapeze pouch, which is about the size of a makeup bag and comes in a variety of colors.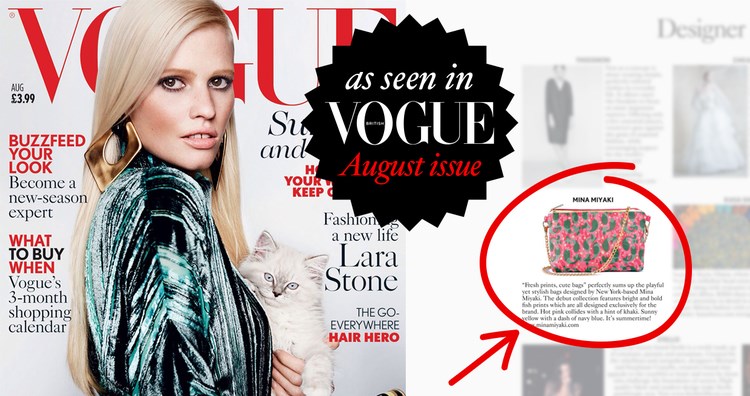 Currently, Mina Miyaki Handbags are sold at Locale, located at 410 Marcus Garvey in Bed-Stuy and Independent Runway, located at 267 Kingston Avenue in Crown Heights. Also, you can also peruse and purchase Mina Miyaki bags on her website through Etsy.
For more information, follow Mina Miyaki Studio on Facebook, Instagram and Twitter.
Get a Mina Miyaki bag now while it's hot (and still cheap)! This Franco-American sensation recently was featured in British Vogue, so her next big move may not be overseas, but rather, into the sky… where there is no limit!