A passion for healthy hair and beauty led Corenza Handy to open her Brooklyn salon Kayhairnista three years ago, and that same passion has kept her thriving and innovating through the coronavirus pandemic.
Like many other small business owners who found their doors shuttered with the virus, Handy has used the past few months to launch a new business, haircare line Hair LaMode.
"When COVID happened, I had so many clients and people, in general, asking me about how they could treat their hair and take care of it," Handy said, adding although her new line had been in the works for three years, COVID-19 "put the fire in me to launch it because I noticed there was a huge need for it."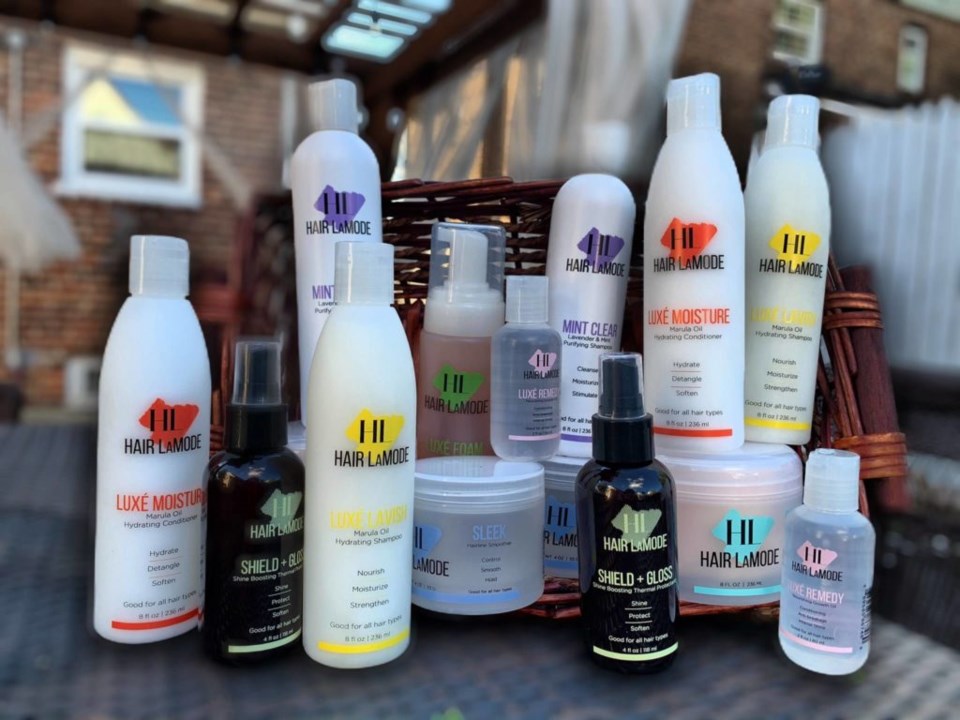 She said the pandemic made her realize the intense and endless demand for hair products, especially those people could use on themselves. Handy was not alone in noticing the demand, with a number of other Brooklyn salon owners launching products and pivoting to at home hair care.
Handy said for many Black women like her, quarantine had given the opportunity to put time towards what would normally be considered passion projects.
"Black women have so many talents, there is so much that we can offer to the world in general and with the pandemic and all that can happen in a quick time span it's really opened everyone's eyes to realize that you can be successful with whatever your industry may be," Handy said.
Handy spent three years researching products and ingredients for the hair care line, looking for ingredients to promote blood circulation and in turn hair growth, she said. She said argan oil and vitamins were important to invite new hair growth.
Hair LaMode is a multicultural line of products that nurtures all hair types and is perfect for people not wanting to go to the salon or who don't know what products to use, she said.
And with COVID-19 cases increasing across the city closing a number of non-essential businesses, salon visits may no longer be an option for some Brooklynites this winter.
Handy said she would continue to offer services in her salon as long as she is allowed and will keep adding more products to her growing line. "I'm just looking forward to sharing more of the brand with everyone."