Gentrification assumes the opening of new businesses also means "improved." But don't be so quick to abandon your longtime mainstays...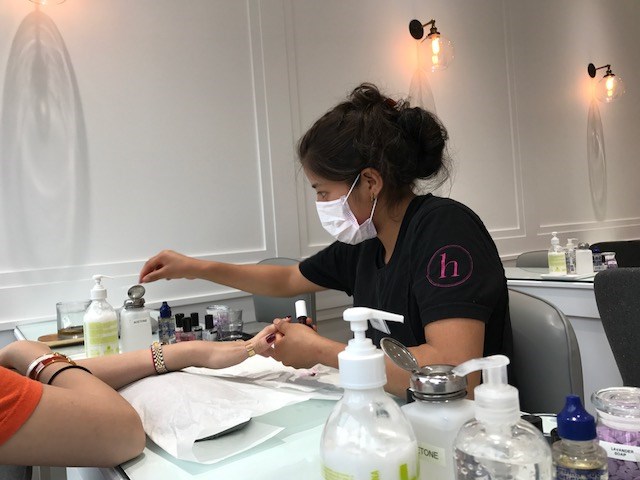 It's summer 2017, and Brooklyn's officially got a new "bae" named gentrification! For many, the neighborhood seems to be on the move: better schools, better restaurants, better stores, improved services...
The problem is, what's considered "better" is subjective, and while for some, the changes are a welcome addition, for others, it's quite a different story.
Let's look at the new businesses popping up around Brooklyn just in time for summer. If you're like most residents who care about their cuticles, already you have found your go-to nail salon around the way-- one that is quick, efficient and cheap.
However, when it comes to pampering and the ought for opulence, who isn't willing to dig a little deeper into their pockets for some good TLC? But wait! Before you swear off your longtime salon boo for the the 2.0 version, first compare for yourself how well these higher-end businesses match up to your 'round-the-way mainstays. Some may be better... But some may not.
Most recently, for example, I visited the newly opened Honey Nail Salon, a "high-end" boutique located at 490 Myrtle Avenue in Clinton Hill, and I must say, the jury is still out about whether it's actually the better option for the price.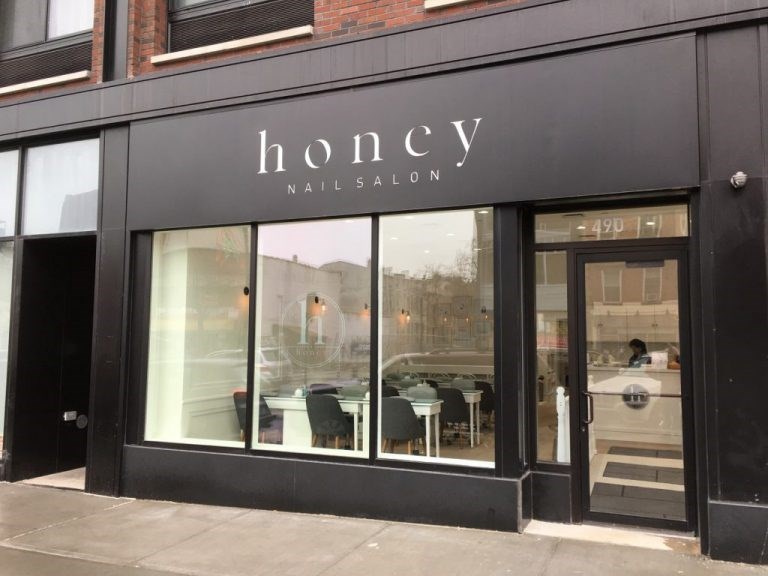 As soon as you step into Honey, some of the first things you notice are the immaculately painted white walls, the well ordered setup and the pristine decor, reminiscent of a spa nail salon plucked straight out of the suburbs. Great, if you're into the suburbia strip mall thing! I too appreciated the difference, but I wasn't bowled over. Let's just say, I live in Brooklyn-- not Boise-- for a reason.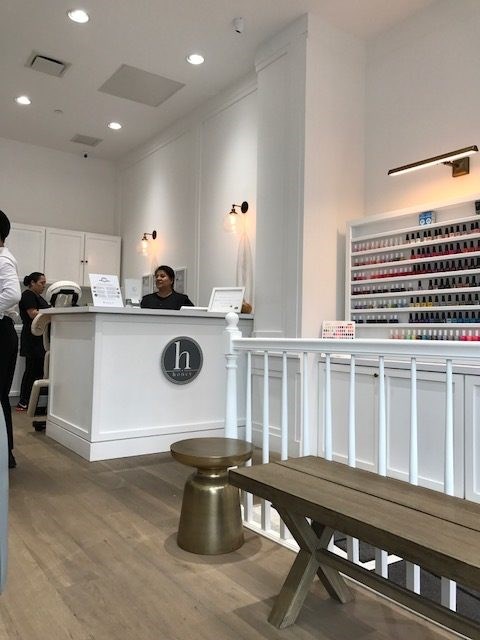 Still, with at least eight uniformed nail technicians buzzing around in fastidious fashion, a friendly front-desk person that greets you immediately, four long manicure tables that seat three at a time and a separate room for pedicures, from all appearances, Honey is a model of excellence and efficiency. Personally, I'm pretty willing to pay a little more for great service and efficiency, if the job is also well done.
However, not long after I was greeted and ushered into a room for an eyebrow wax, some interesting events began to unfold. Was I paranoid in feeling the young woman they assigned to do my eyebrow wax didn't actually know what she was doing? No, it couldn't be. Not in this high-end establishment. But her movements were oddly indecisive. Five minutes later, my doubts were confirmed. She'd waxed my eyebrows into two entirely different shapes: The right eyebrow was waxed higher on my face, while the lower left eyebrow had more nooks and crannies than a Thomas's English Muffin.
When I expressed my dismay with the salon manager at the $12 wax job (normally $6 at my 'hood spot), she immediately apologized, offered to have another technician redo them and said she would not charge me. The second technician was more sure-handed and skilled. She was able to clean them up quite a bit, but as a result of more waxing, they were far thinner than I preferred.
Off to my pedicure. All of the pedicure patrons were seated on raised platform benches with pillows. A cute notion, I guess, if you like to sit straight up while receiving a pedicure (I suddenly longed for the janky, ripped up, motorized reclining chairs found in nearly all the 'hood salons). In Spanish, the manager whispered to my pedicurist that the other technician had messed up my eyebrows, so to please take great care of my feet (unbeknownst to them, I speak fluent Spanish). I was happy to hear that, and I began to relax from my eyebrow fiasco... until she informed me that it would be $5 more to scrub the heels of my feet-- a standard inclusion with pedicures at my neighborhood salon-- and that the CND brand of polish I had chosen also would be $5 extra. Suddenly, a $30 pedicure became $40. (oy vay)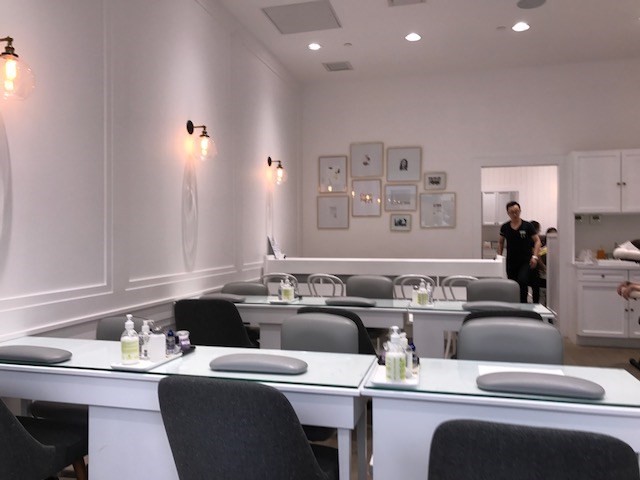 Off to the manicure table. I decided on a French gel manicure, $40. The manicurist (the same woman who did my pedicure) did a careful and excellent job. I also noticed that for both my mani and pedi, she was opening packages of sterilized, disposable nail tools-- definitely a plus! The only complaint (and trust me, I wish I had no more) is that she spent nearly an hour on a gel manicure that would normally take 25 minutes at my neighborhood spot. In total, I was in the salon for a little over 2 hours for a mani-pedi-eyebrow job-- and that's with being serviced immediately, with no wait.
All in all, I loved the way my manicure and pedicure turned out. The customers whisking in and out of the salon also seemed quite pleased (read: smug) with the brand-new, higher-end boutique salon option now available in their fast-developing "new" neighborhood.
But for my part, still, I wondered, was this $92 job (I only paid $80, because of my eyebrows), versus the $51 I would normally pay for the exact same job at the 'round the way spot, "better" in service, quality and efficiency? In some ways, yes. But in more ways, no.
...More than anything, it was confirmation that as the neighborhood changes and expands, only the residents themselves can decide what is best. What others might consider "better" is simply a matter of opinion. And experience.