Vice President Kamala Harris made a special trip to Bed-Stuy Thursday to announce a multi-billion dollar national economic plan, holding up the neighborhood as a model of what can be achieved when a community works together for economic development.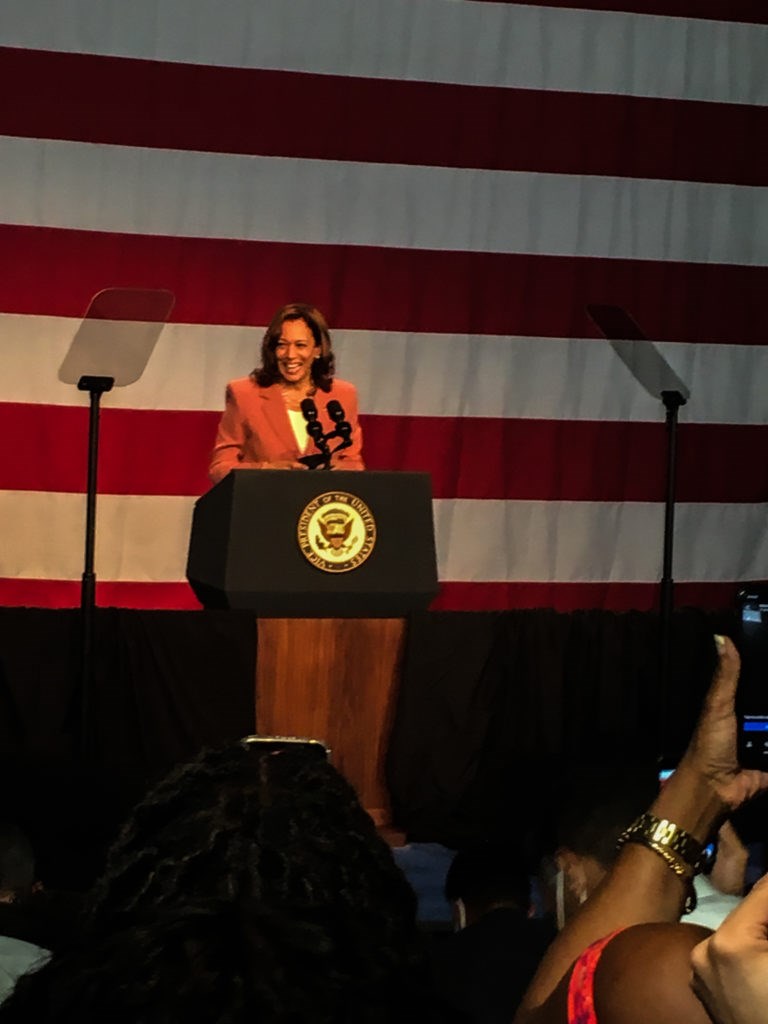 At a press conference held on a sweltering summer afternoon at Fulton Street's Restoration Plaza—home to the Bedford Stuyvesant Restoration Corporation— Harris announced the new plan to invest in underserved communities.
The vice president said she chose Bed-Stuy specifically because she wanted to "lift it up to show folks around the country what is possible."
"It's tapping into the capacity of communities, because we're not creating it, it already exists," she said, as the crowd responded, "mmm-hmmm, that's right!"
State and city movers-and-shakers packed into a small auditorium hung with a wall-sized American flag for the Biden-Harris Administration announcement. The atmosphere was convivial and relaxed—with members of the audience taking selfies, some taking naps, and others fanning themselves to relieve the heat.
Bed-Stuy Restoration Corporation CEO Blondel Pinnock introduced Harris with a hat-tip to both Shirley Chisholm and the Notorious B.I.G, with a speech that reinforced the corporation's commitment to closing the racial wealth gap and fostering a model for Black wealth.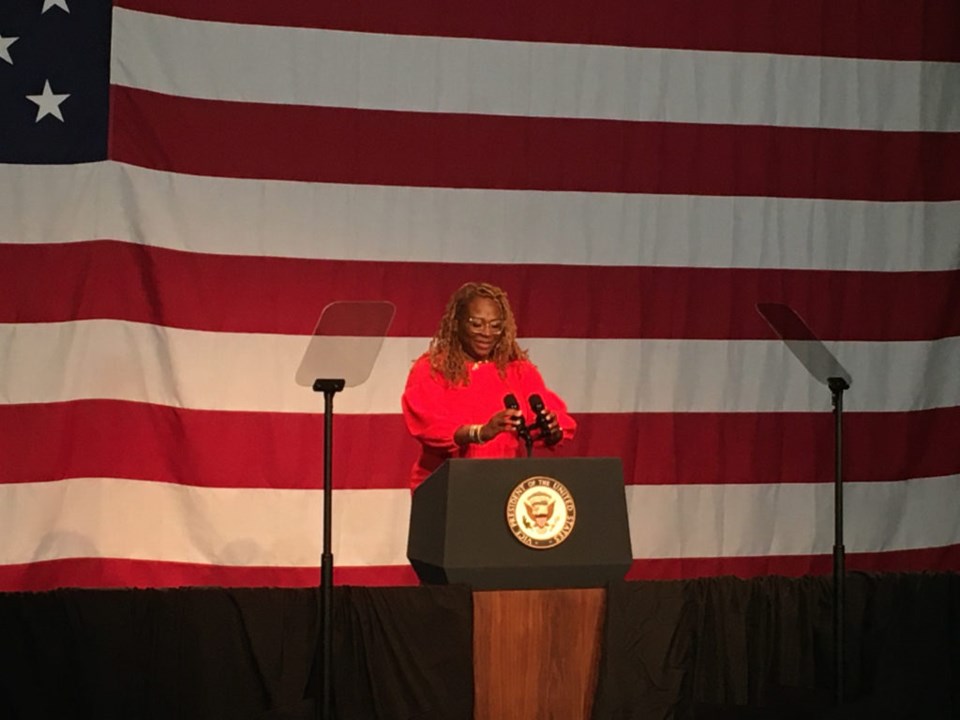 She noted that it would be remiss not to point out that she herself was a Black lawyer of Jamaican heritage in a historic leadership position, introducing another Black lawyer of Jamaican heritage in a historic leadership position to the stage.
"Thank you to the Biden-Harris Administration for being a firm ally in the fight for economic justice and equity for Black families," she said.
Settling the crowd after a standing ovation as she walked in, Harris announced the creation of a new Economic Opportunity Coalition, which will invest tens of billions of dollars in underserved communities such as Bed-Stuy.
The plan centers around public-private partnerships, funding community development financial institutions and increasing investment and access to capital for small business owners who are people of color, women and live in rural areas.
"All across our nation there are places like Bed-Stuy—reservoirs of ambition and aspiration—waiting to be tapped," the vice president said, to applause.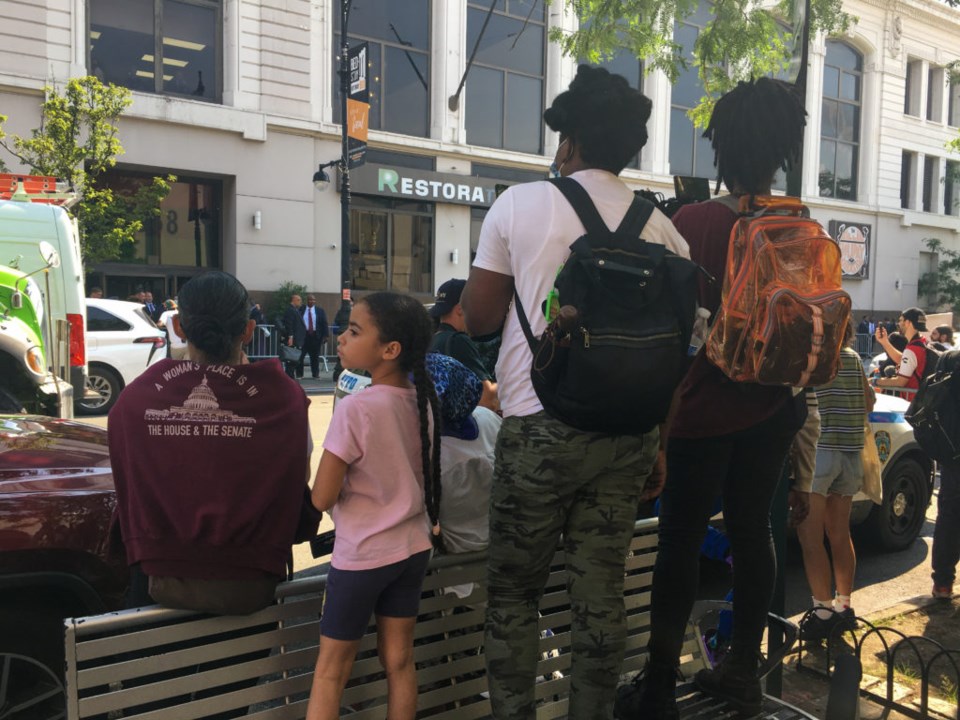 She pointed to The Bedford Stuyvesant Restoration Corporation as a model for success. The corporation was ideated in 1967, at the peak of discriminatory lending that decimated the neighborhoods' business potential.
"To address this challenge, leaders like the dearly-departed Al Vann came together and decided to try something new, and founded the The Bedford Stuyvesant Restoration Corporation," Harris told the room.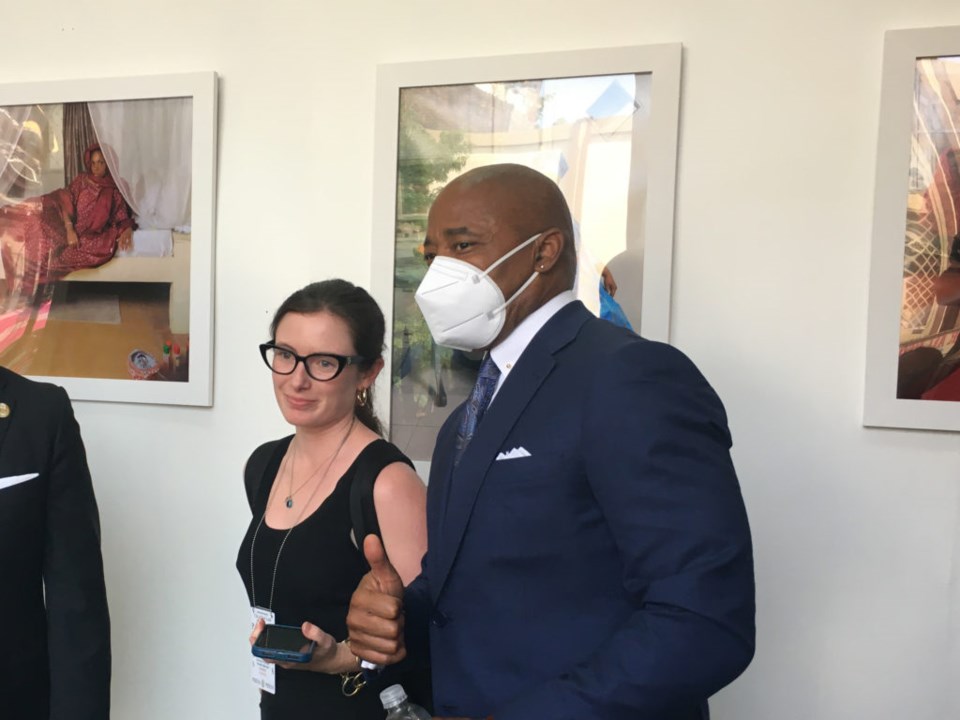 "This is why I am here. It was the nation's first public-private development corporation, and because of its success it remains not only the first, but a model for all the rest."
Introductory speakers included NYC Mayor Eric Adams, NYC Council Speaker Adrienne Adams, Lieutenant Governor of New York Antonio Delgado and NY Attorney General Letitia James.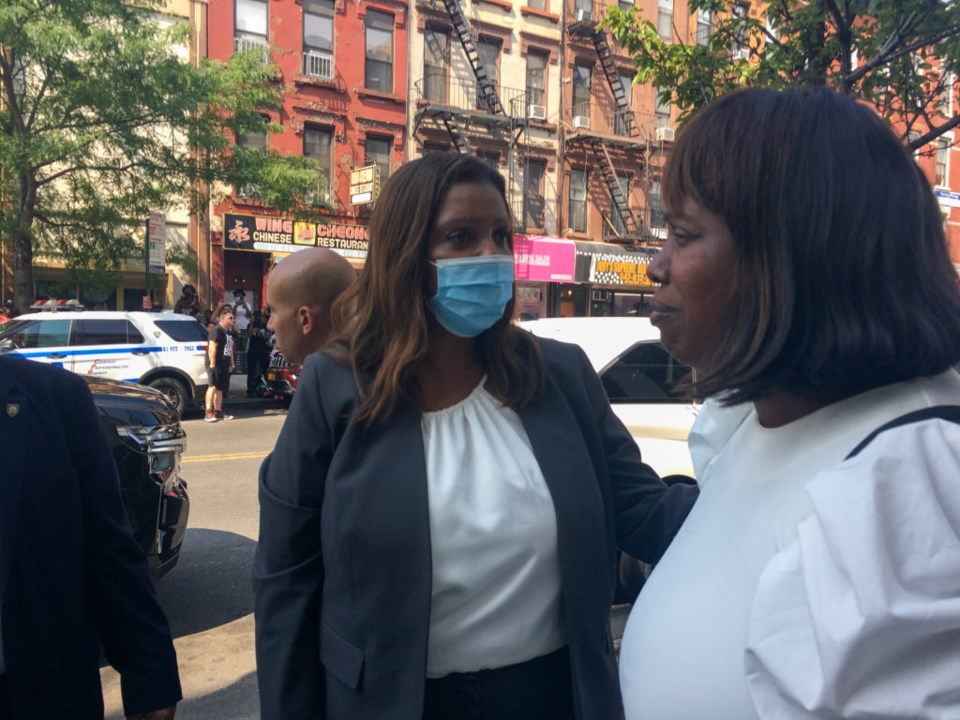 "It's always good to have the vice president here in the borough of Brooklyn," Adams said, adding that Harris was bringing a message to lift up those needing the help during this time, particularly small business owners.
Speaking separately, Attorney General James said Brooklyn had overwhelmingly voted for the Biden-Harris Administration, and now the administration was putting money back into the community and others like it.
"It's a great day for Brooklyn," she said.