Caitlin Hubner never expected she would be baking 300-500 key lime pies per week in her Brooklyn apartment.
She's a single mom who works full-time as a personal assistant and her online-only pie business, Cait's Key Lime, grew out of an entirely random hankering for pie. Now, she's in the process of opening a Downtown Brooklyn commercial space.
Here's how it all started: At the beginning of the pandemic, Hubner realized that she had booked a trip to Florida before the lockdowns began and had forgotten to cancel the flight.
"I got this email that was like, 'It's time to check into your flight.' And I think it set off this mental chain," she said. "I was like, 'I kind of feel like I really want a key lime pie,' which is so weird because I have no memory of ever even eating one."
After hunting down all the key lime pies she could find in New York City and deeming them inadequate, Hubner started experimenting in her kitchen. Eventually, her hyper-fixation paid off: She created a recipe she proudly calls the "best key lime pie in New York." ​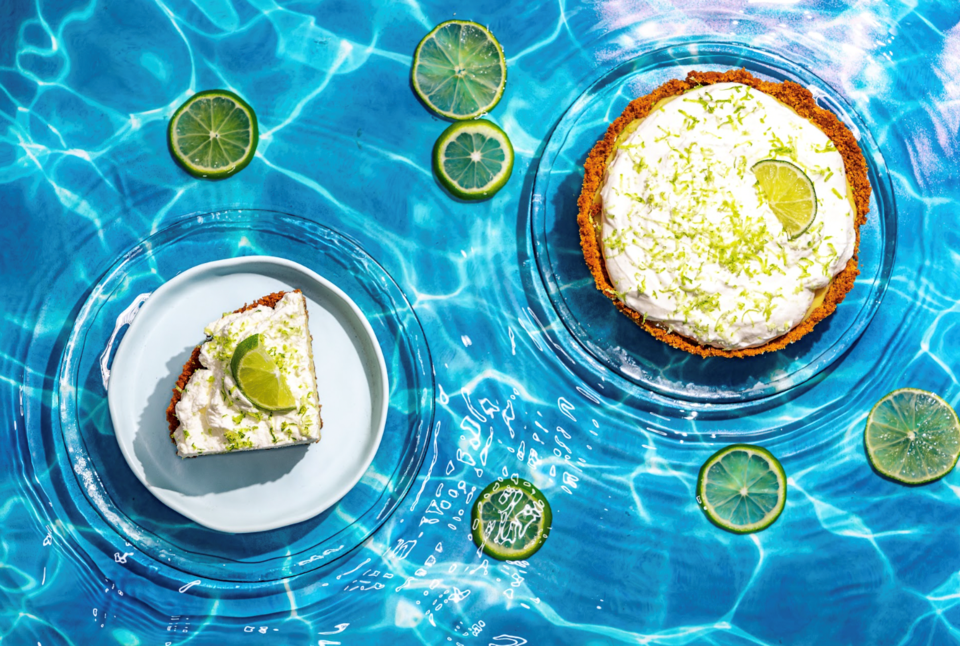 ​Aside from sweetened condensed milk, Hubner's pies have no added sugars. She also uses lots of lime and butter with high salt content to create a product that's salty and tart rather than sweet.
After finalizing her recipe, she asked her friends on Instagram if anyone wanted a slice and was met with significant interest. Since key lime pie is so underrepresented in NYC, she soon realized that her business idea had a built-in cult following.
"I've sold over 20,000 of 'em since I started," Hubner said.
The growing pie demand has made Hubner decide to upgrade her setup.
She has been operating Cait's Key Lime out of her own home kitchen since the business started, borrowing shelves in friends' fridges to refrigerate extra pies when necessary. Now, she's in the process of moving into a commercial kitchen in Downtown Brooklyn. This space still won't be directly consumer-facing, but it will be where you collect your pickup pies moving forward.
"It will finally be like, fully out of my house, which is bittersweet because, you know, I had a kid in this time," she said. "[We had a] really nice routine where at night he's sleeping, I'm here, baking."
Between taking care of her son, doing her job and baking hundreds of pies, Hubner is busy and needs to get her message across quickly, as evidenced in her cheery, all-capital messages on social media.
"THANK YOU FOR YOUR SUPPORT & PLEASE BE NICE & PATIENT :) XOXO CAIT," shouts the caption of a how-to-order post on her Instagram page.
"The smiley is sort of just like an extension of my personality," Hubner said. Her voice, according to her, is encapsulated by an all-caps XOXO: It's "a little bit bossy, but like, also, I love you."
Also on the horizon for Cait's Key Lime is the next monthly drop of pie pre-orders, which will be posted on August 15; in her own lovingly-screamed words, she'll be "BACK 8.15 FOR SEPTEMBER ORDERS XOXOXO."
Customers can order through her site.