A cafe where you pay what you can afford is up and running in Clinton Hill. And if you can't afford a dime? That's OK too.
Rethink Cafe opened in mid-March at 154 Clinton Avenue, just off Myrtle Ave, and has been feeding the neighborhood through the pandemic. The store serves a daily hot meal, salad, sweet and coffee for a suggested donation of $5 -- less than the price of a Starbucks Caramel Frappuccino.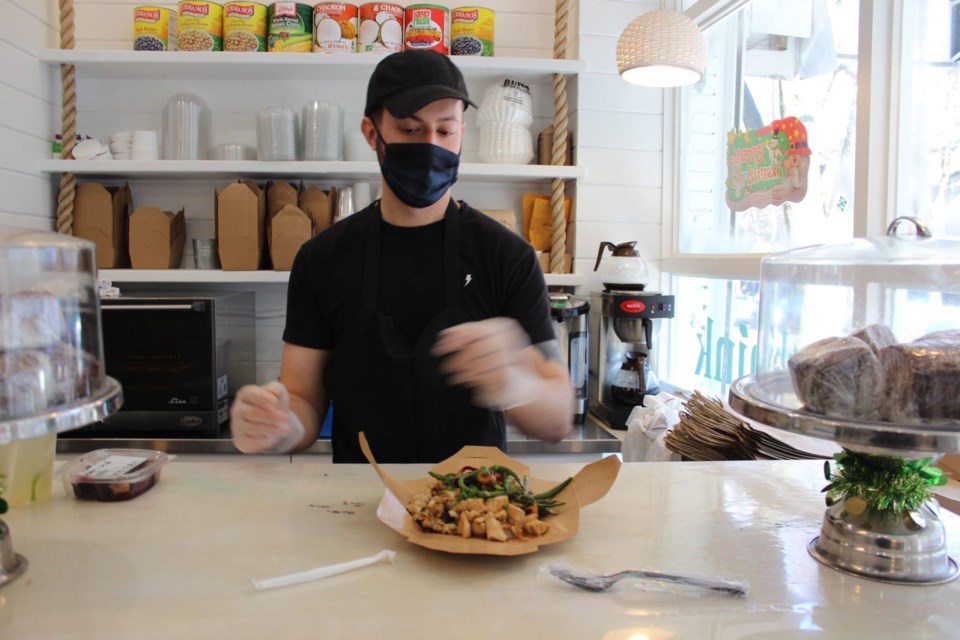 Rethink Cafe Chef Roger Snelling uses fresh donated ingredients to create the menu, which always has a vegetarian option. Every day he posts the meal to Instagram, to let followers know what's available.
All walks of life came in for coffee and food, Snelling said. While some can't afford $5, others will donate $25 to pay it forward. There's also grab-and-go meals for a suggested $2. "A lot of the industry is about money, but this is about people," Snelling said.
Second family
Rethink Cafe Front of House Supervisor Kianna Flowers has worked in the store since opening (she also makes all the delicious baked goods), and said some people told her the cafe was like a second home. "Have I got to know them? They're like my second family."
The Lower East Side local said she now gets texts from new friends checking in and asking what was going to be on the menu each week. When she doesn't see someone for a while, she gets worried.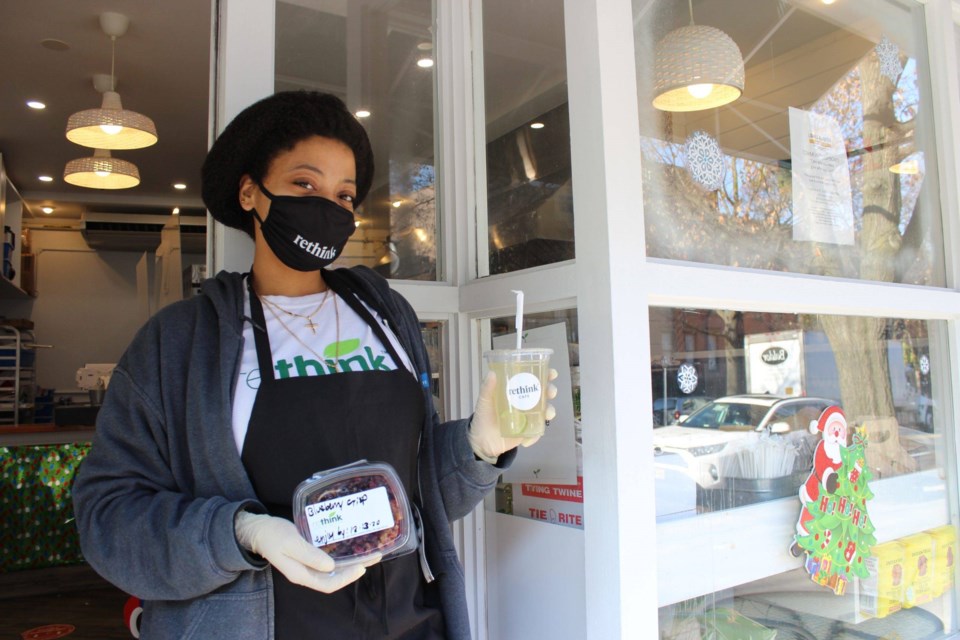 While Clinton Hill has some affluent neighbors, there are also people battling addiction and homelessness. But when people came in for a meal, there was no judgement, she said. Flowers said the cafe typically gave away 15 to 20 meals for free per day, sometimes more.
Initially people had told her the deal seemed "too good to be true," or felt bad about getting such a deal. But she encouraged all to come in -- every bit counts.
All donated ingredients
All of the meals' ingredients are donated by partners of the nonprofit behind the cafe, Rethink Food.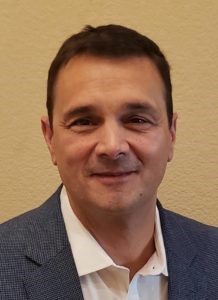 Rethink Food Chief Operating Officer Mark Springhetti was living in the area when Rethink Cafe opened, and said he ate there at least three times per week, meeting a lot of locals. "I was always impressed with how supportive the local community was of the location, and what a cross-spectrum clientele we have."
He said the nonprofit also operated a small market pantry at the cafe with curated goods that people could take home. People could, say, grab three bags of fresh produce for $5.
While the cafe does technically operate at a loss, Rethink Food is currently looking at philanthropic partners to help it to not operate at a loss, Springhetti said.
The organization is also planning to expand its donation-based cafes to different neighbourhoods in New York. "We're exploring multiple locations in the central New York area," he said.
A big enterprise
Rethink Food was started by Matt Jozwiak, a former chef at New York's Eleven Madison Park restaurant and Eleven Madison Park co-owner Daniel Humm. The pair started the nonprofit in 2017 with a mission to reduce hunger by turning unused or excess food at restaurants into meals for the food-insecure.
Now, the organization has developed a process where excess food from restaurants, hotels, corporate kitchens, and grocery stores like Trader Joe's, Facebook and Google is repurposed into meals for those in need and distributed through community-based organizations.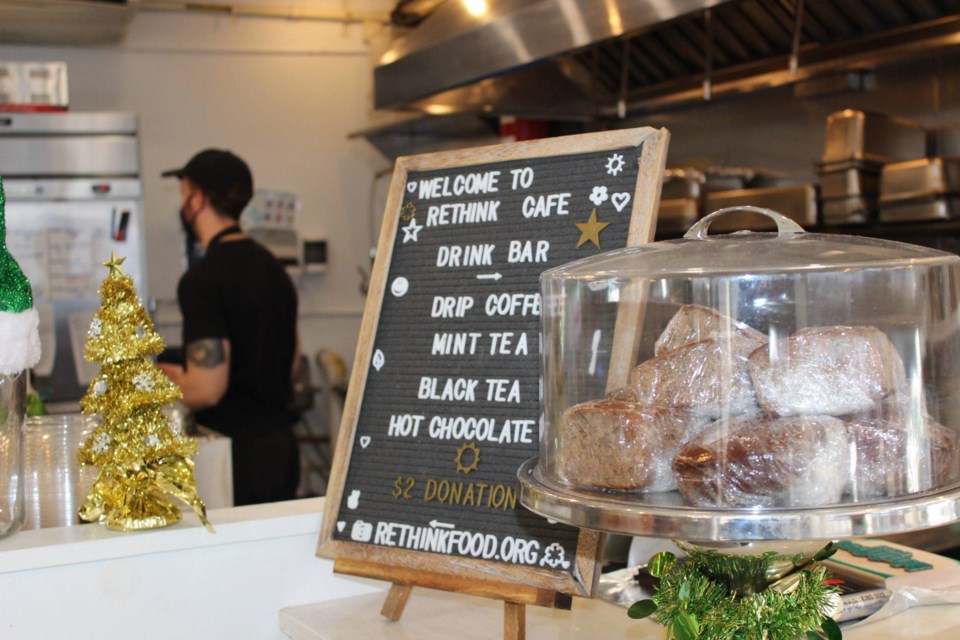 Since launching in 2017, Rethink has turned into a national operation, streamlined by a tech platform its developed to connect restaurants and community organizations. In early October, the non-profit said it had raised $30M for its cause so far.
"Funding comes from a variety of streams," Springhetti said. "Individual giving, corporate sponsorships, some government grants and programs we are involved in, and during this giving season, we've had lots of donations coming through the website. The New York population is very giving."
In April, Rethink Food launched Rethink Certified, which sees it partnering with restaurants, paying them to make meals for people facing food insecurity. Brooklyn restaurants Katie O's Soul Food, Lilia, Collective Fare and Olmsted in Brooklyn are Rethink partners.
If you are a Brooklyn-based restaurant or community-based organization fighting food insecurity, there are options for partnering or getting help through Rethink Food. Springhetti encouraged people to get in touch via their website.