The Brooklyn Tower—the tallest skyscraper ever built in Brooklyn — will be completed this fall, developer JDS says, marking a new frontier for development in the borough.
At 93-stories and more than 1,000 feet tall, the SHoP Architects-designed building at 9 Dekalb Ave. is Brooklyn's first super-tall tower and the tallest NYC building outside of Manhattan.
The local development corporation, Downtown Brooklyn Partnership, said the development will be good for business in the area and the building creates more affordable housing.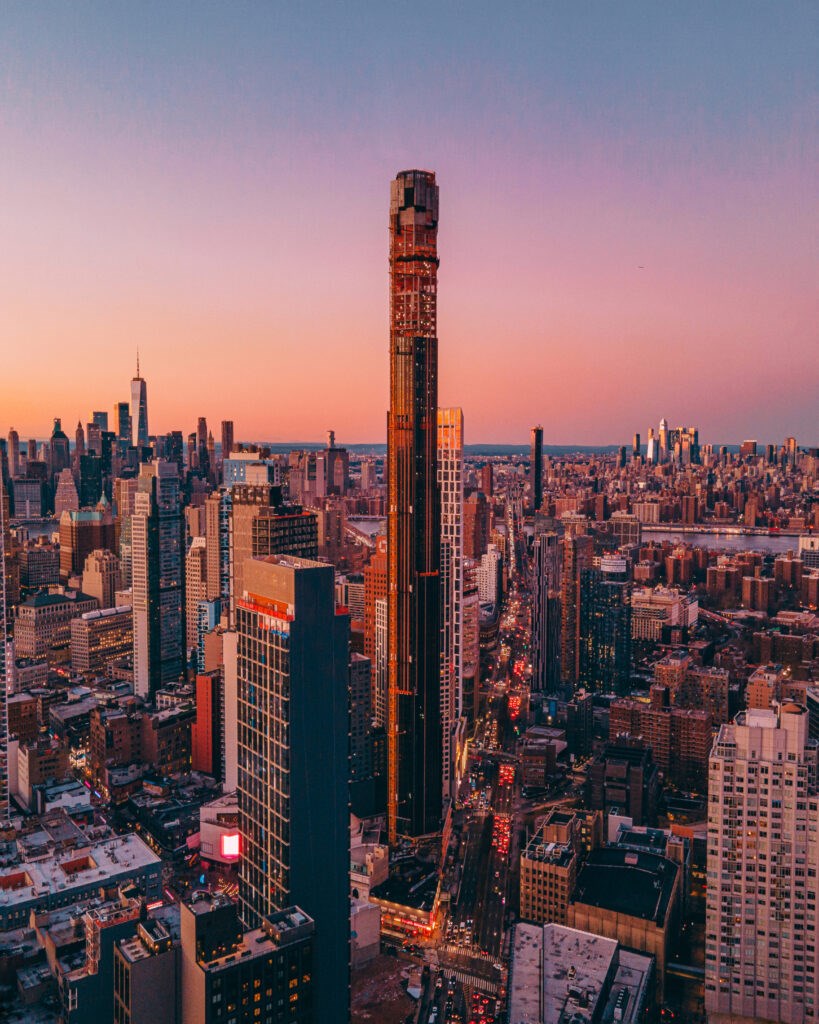 But, others say its affordable apartments are simply taxpayer-subsidized units that are unaffordable to most Brooklynites and warn the tower will likely be used to help justify future controversial development projects.
The Brooklyn Tower is attached to the landmarked Dime Savings Bank of Brooklyn, a Classic Revival–style building that opened in 1908.
JDS bought the land for the skyscraper and the bank between 2014 and 2015, and the Landmarks Preservation Commission approved the project in May 2016, with commissioners calling it "flawless" and "enlightened urbanism at its best."
Apart from its height, the skyscraper is distinguishable for its floor-to-ceiling windows, strips of shiny copper and black metal and what Architectural Digest calls a "Neo Art Deco impression."
JDS and SHoP Architects are billing it as a new New York City landmark, with marketing material declaring "an icon" has risen.
"Once in a generation, a building comes along that changes our perspective," the building's website states. "A building that creates bold new horizons, promises new beginnings and sets standards that others can only hope to follow. Rarer still is the opportunity to call this building home."
DBP President Regina Myer said the building had a few amazing aspects. It was in the perfect location for its height and density, in a prominent thoroughfare, and it brought back to life the Dime Savings Bank, she said.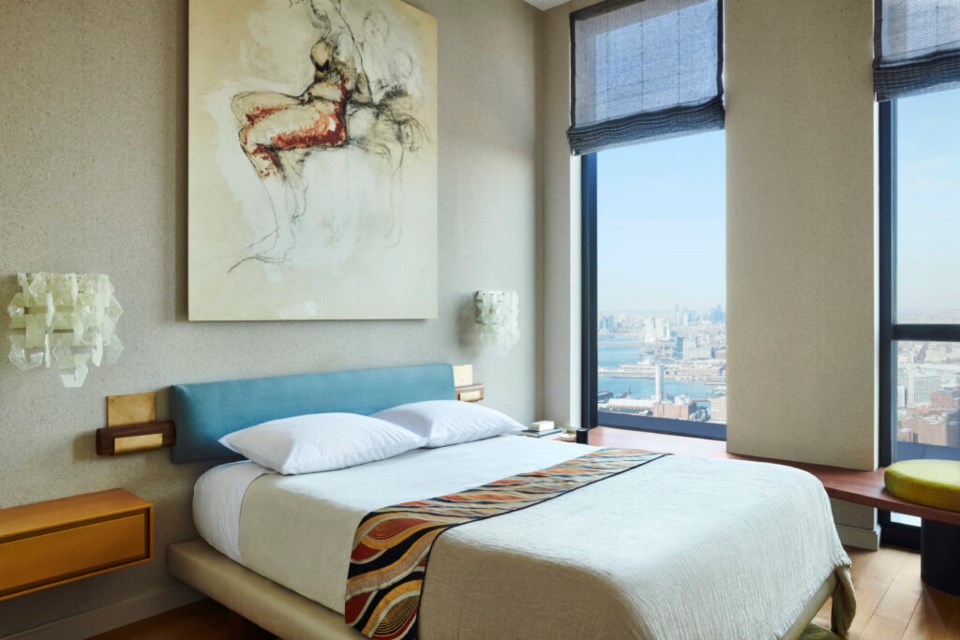 "We are so looking forward to that building being reused and being a prominent marker on Fulton Street for activity," she said, adding that the building would bring new business into the area.
Sales began in March for the 150 condos which occupy everything from the 53rd floor up. Prices range from $875,000 for a studio to $8 million for a four-bedroom.
The building was to start accepting applications for 400 rental apartments from the 52nd floor down in August, but rentals have not yet launched, JDS said. It said it was "unable to share [rental] pricing at this time."
Developers chose to make 30% of the rentals "affordable" in order to receive a state tax exemption for over 30 years, in a program that expired in June this year.
Affordable New York's Option C provided for 30% of apartments to be offered at a maximum of 130% Area Median Income. For a family of three, that represents a household income of $156,130 per year.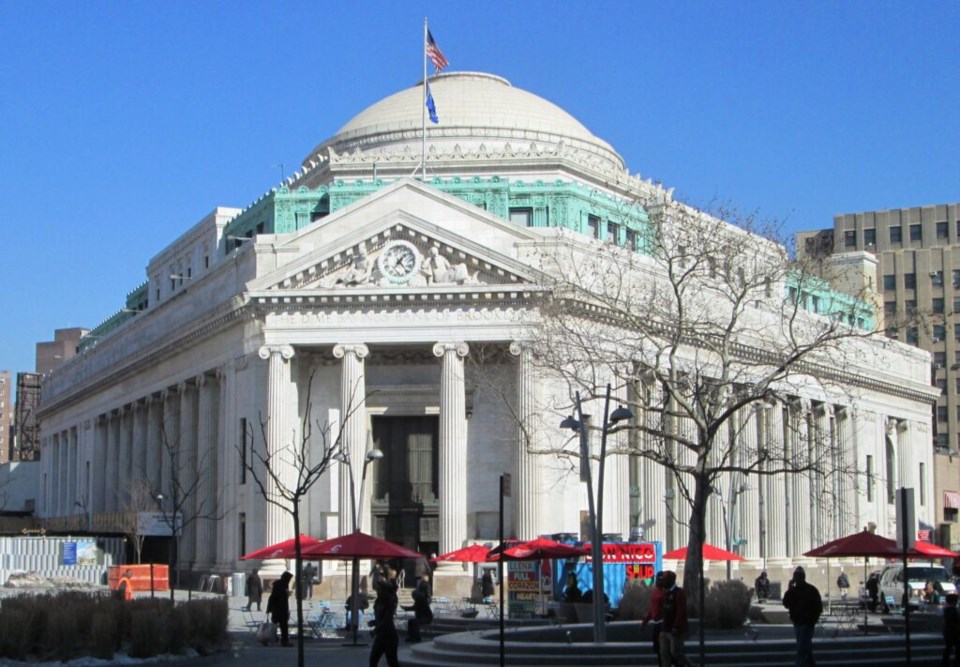 "The AMI is on the higher end, that is true, but it does add to the housing supply which is so needed in NYC overall, and what is so important is that more units are being built and more activity generated for our stores and cultural institutions and activity in the downtown," Myer said.
However, some fear that the opportunity to call the building home is — to use the developer's words — far too "rare," or in fact impossible, for most long-term Brooklynites.
"For the most part, apartments marketed to such middle-income tenants are no longer referred to as 'affordable,' but instead as 'income-linked,'" Prospect Heights Neighborhood Development Council Chair Gib Veconi said.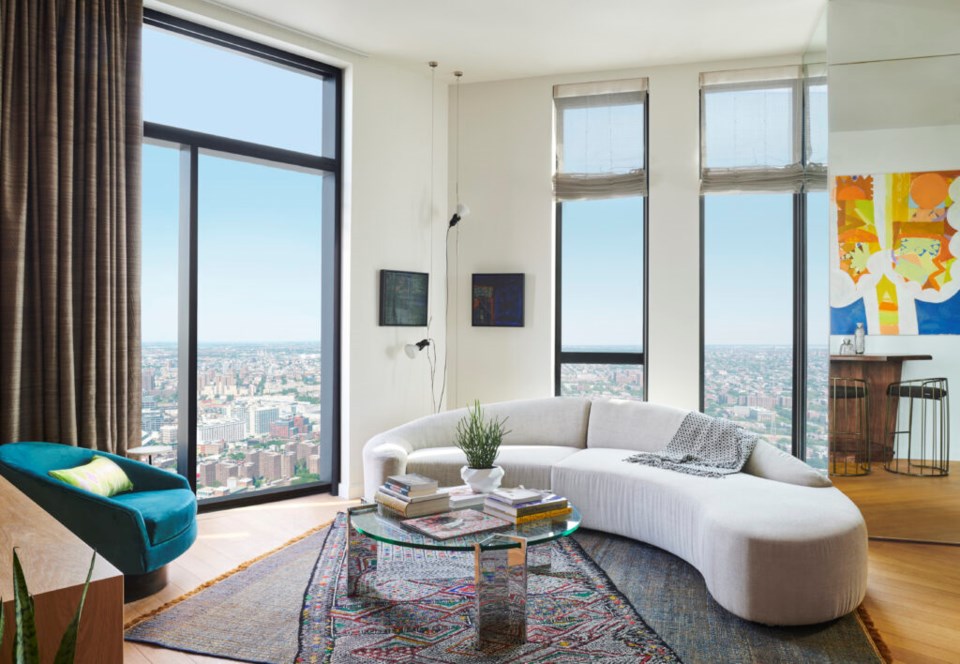 "Their rents are typically comparable to unsubsidized market rate units in the same market."
Veconi believes that AMI should no longer be used as an index for affordability because the metro area attracts many new residents with high-paying jobs.
"Their higher income is increasing housing cost in neighborhoods where long-time tenants who earn less live," he said. "Therefore, an index based on the median income is effectively pegging subsidized rent increases to the rate of gentrification."
Downtown Brooklyn was rezoned in 2004, allowing for higher towers, and leading to a residential development boom. Veconi said Brooklyn Tower was both a result of increased density and height in downtown Brooklyn from projects built over the last decade and also an inducing factor for future tall buildings.
"It will likely be cited as justification in the context of future controversial development projects, such as the expected development of Site 5 at the Atlantic Yards project," he said.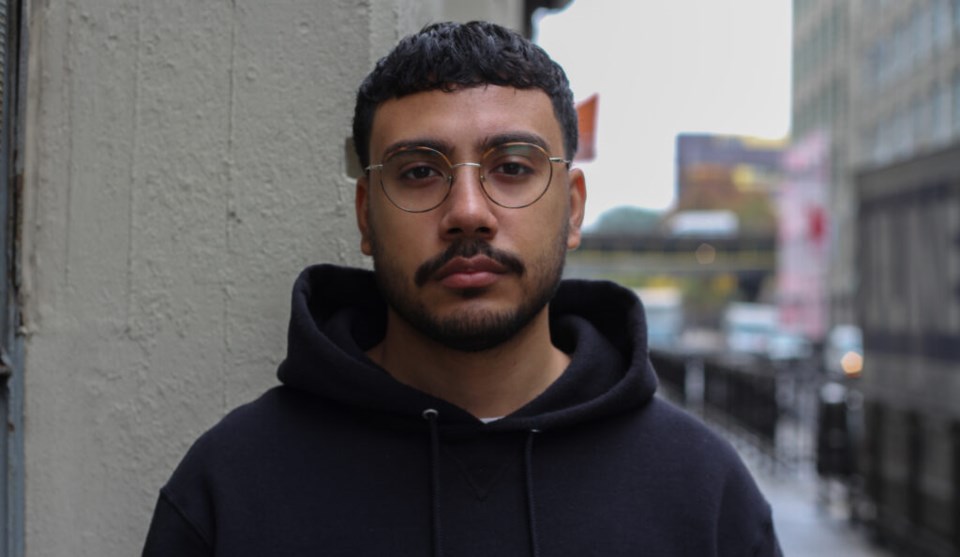 Meanwhile, Coney Island native Daniel Torres told BK Reader, while he understood the building was in a "luxurious" part of Brooklyn, he felt it was unnecessary, especially considering the affordability crisis in the borough.
"I feel like the budget for that could have been used to bring up the community in a different way and build more affordable housing for lower-income families, especially since prices are going up everywhere."
Sunset Park resident Michael Pacheco said, while the building was nice to look at, the apartments were expensive, and it "doesn't do any good if no one can afford to live there."
"The buildings may look cool but we don't want to end up like parts of Manhattan where we have these massive towers with nobody in them."
He added that there should be more truly affordable housing built in Downtown Brooklyn to match the high-rise, luxury apartments going up.
"Right now we have a housing crisis in Brooklyn, especially for affordable housing. And though building more housing is a solution, building one type of housing is not," Pacheco said.
When asked about the significance of the tower on the Downtown Brooklyn landscape and whether it might set a precedent for more super tall buildings in the area, a spokesperson for Brooklyn Borough President Antonio Reynoso said the borough president could not comment on the project as he hadn't been involved with it.
For those who can afford it, Brooklyn Tower is now taking inquiries for condo sales. Affordable housing applications are not yet open, and the building management does not yet have exact timing for when the lottery will start.