More than two years after the founders of skateboarding school SKATEYOGI were key-in-hand ready to open their second Brooklyn location, the new space is finally open for business.
The big expansion for the school—serving students ages 2 through to grandparents—comes after a major pandemic pause and with the help of some uniquely skilled adult skate students.
SKATEYOGI was initially born in 2013 as a skateboarding class for adult beginners held at a yoga in Crown Heights. Over time, SKATEYOGI expanded to provide lessons for kids at its first location at 140 Empire Blvd in Prospect Lefferts Gardens.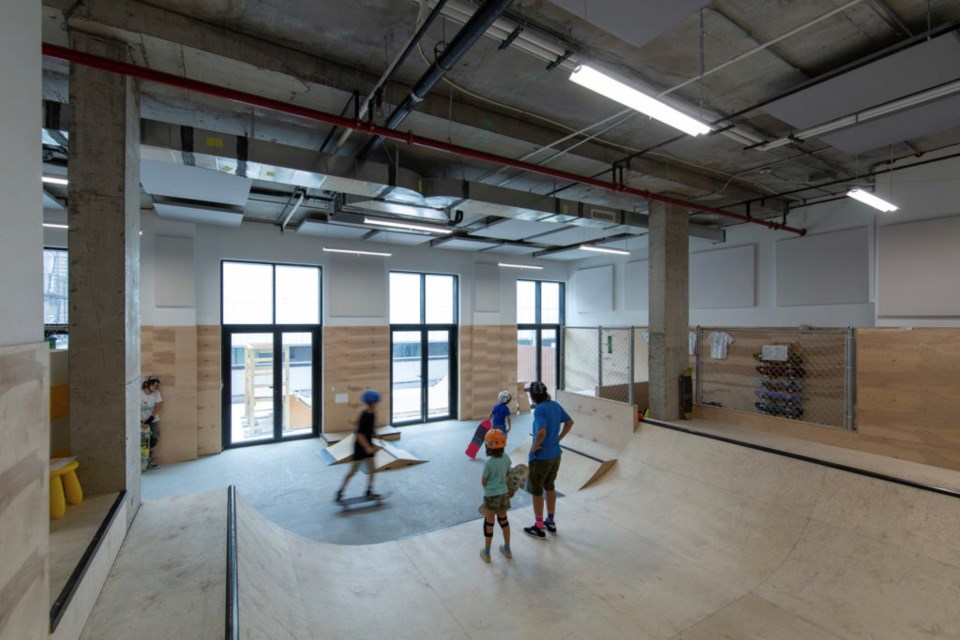 SKATEYOGI Co-founder and graduate of the Harvard T.H. Chan School of Public Health Kevin Banahan said he was passionate about promoting a healthy and sustainable urban lifestyle for kids and adults.
He said the adult classes see a lot of adults who never felt welcome in a skate park or didn't have the opportunity to skate, including many women.
However, the Brooklyn skate school was forced to pivot dramatically when the pandemic hit New York City in early 2020, Banahan told BK Reader.
"We were ready to grow, but then we had to reinvent and survive," he said. Classes went virtual, and all plans for a second space on top of the original venue in Prospect Lefferts Gardens were put on hold.
However, as skaters, Banahan and SKATEYOGI Co-founder Yasuyo Takeo wouldn't let one setback wreck their dreams of expanding.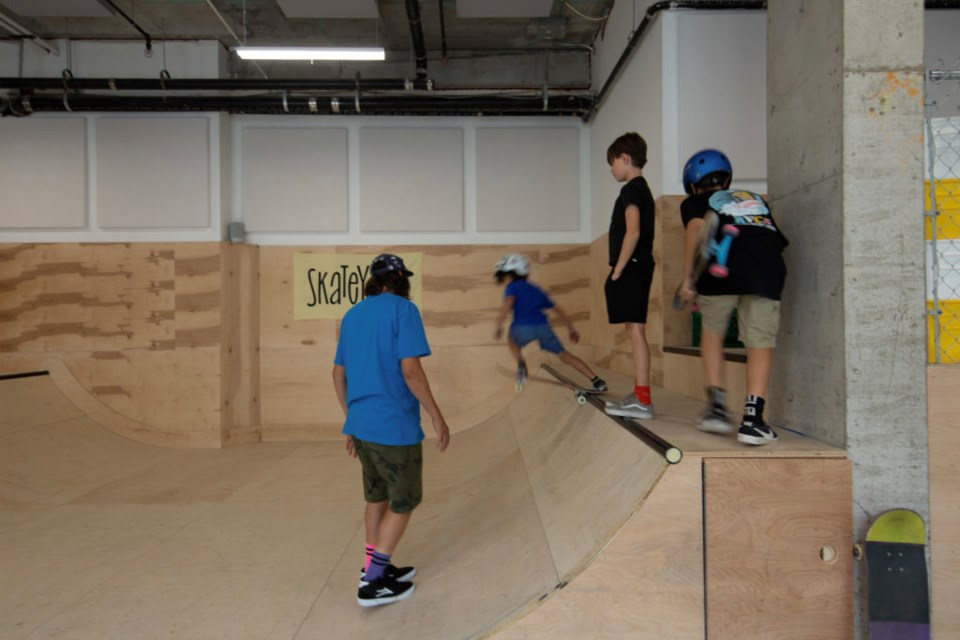 When pandemic-prices hit the Brooklyn rental market, the pair was poised to take advantage of it.
"We ended lucking out and getting a great spot in the heart of Williamsburg, right on the waterfront on Kent and North 9th where there is such a deep history of skateboarding and great skate spots around there," Banahan said.
Excited about the news, SKATEYOGI sent a newsletter out to its subscribers announcing it had secured a space, even though its founders still had "no idea" what they were going to do with it.
That's when one of their adult skate students—Eugene Colberg—piped up.
"Eugene reached out and said, 'Hey, I'm an architect, do you need any help?' And we knew he would totally understand what we were trying to do," Banahan said.
Colberg, of Colberg Architecture, had been taking adult skate classes at SKATEYOGI to reconnect with a passion he had as a kid.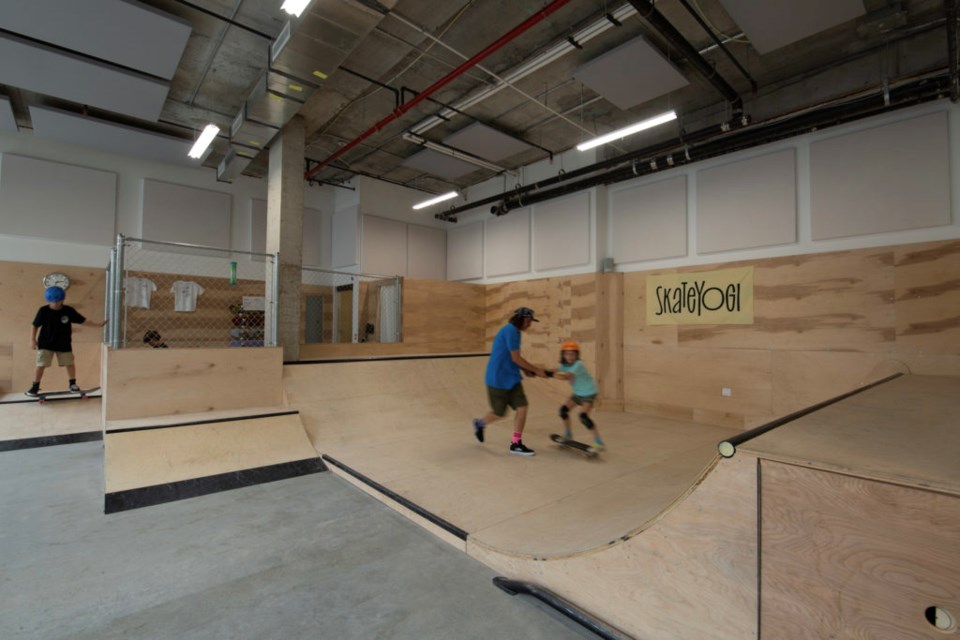 "I sort of went to college and forgot about [skateboarding]," he said. "And then my kids started taking classes and I figured it was time to get back into it."
For the design approach to outfitting the 1,500-square-foot location that is used for lessons, summer camps and education programs, Colberg took into consideration his own experience as a skate student.
Colberg Architecture also collaborated with renowned skate ramp builder and former pro-skateboarder Pat Smith to create SKATEYOGI's skating elements.
"Pat Smith of CODA Skateboards is a local legend and contributes a lot of skate projects—he's known as the Yoda of skate ramps," Banahan said.
Some of Colberg's favorite elements of the new space include a "big mini-ramp"—which he is yet to go down—and ramps of different heights that you can progress through as you gain confidence.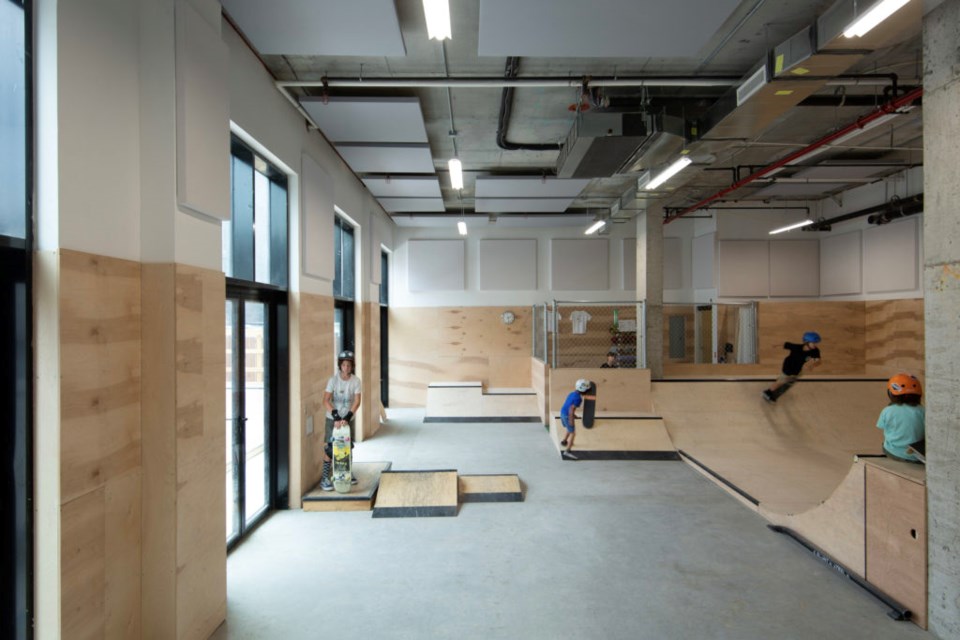 "Our primary focus is on being welcoming and inclusive; to make anyone feel welcome," Banahan said.
He hopes the location will reach a new audience of families and potential new skaters. Already he has started to see adult students from five years ago start to come back to SKATEYOGI with kids they didn't have before. "It's a new generation of students," he said.
The new school is now open for business, including group lessons, private lessons, birthday parties and more.