In Canarsie, Maria Garrett is the woman you call if your basement floods.
She's not an engineer, and she doesn't work for the City, but she's lived in the area for 26 years.
And, as president of the Fresh Creek Civic Association, she's at the forefront of the fight for residents to stay in their homes, despite rising sea levels causing an ever-increasing flood risk.
"That's why I stay relevant in that area," Garrett said, "because so many people call me and want to know what's going on."
Recent United Nations research estimates sea levels are likely to rise by 6 to 12 inches by midcentury, and up to two feet by the end of the century.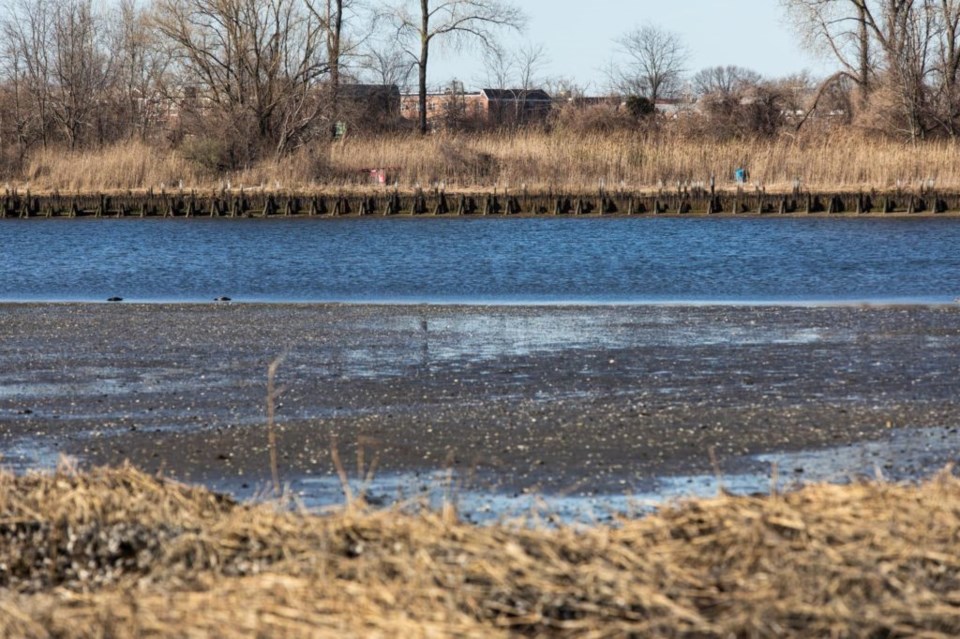 This would increase the flood risk for—or even submerge—low-lying neighborhoods on Jamaica Bay, including Canarsie, Marine Park, Bergen Beach and Mill Basin, that are already vulnerable to storm surge.
However, Garrett is pushing for flood proofing in the area before it's too late.
"I'm encouraging that we have to stand and fight," she said.
"We can't give up our homes. If we leave it's only going to make it better for the developers and other stakeholders to come in and build."
Coastal Protection
The impact of Hurricane Sandy in coastal Brooklyn almost 10 years ago alerted residents to the fact that flood-proofing needs to be put into action. But since then, not a lot has been done, they say.
Prior to Sandy, the community already saw drainage issues and flooding in basements during heavy rains.
During Sandy, there was flooding not only from Fresh Creek and Paerdegat Basin but also from blocked sanitary sewers, which caused water to back up through drains into homes and businesses.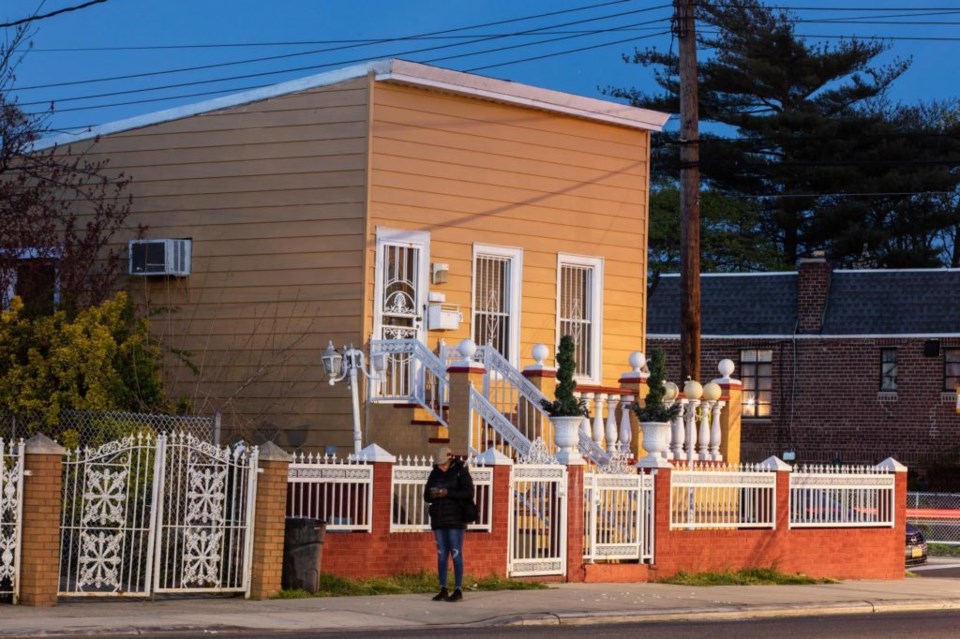 Garrett was part of a post-Sandy committee that got funding for a $14 million Fresh Creek Coastal Protection project that builds tide gate chambers to prevent sewer flooding.
"If we have a high tide or storm surge they shut the flap, so the water doesn't come into the sewer system," she said.
The project is set to be completed in July.
Additionally, last month, the City completed a $148 million project that brings 6.5 miles of new storm sewers to Canarsie and East New York.
The City told BK Reader it has also been working with the United States Army
Corps of Engineers on research to identify coastal flood protection solutions, including in-water storm surge barriers in Jamaica Bay.
Zoning Changes for Flood Proofing
Rezoning is one of the city's flood-proofing priorities for low-lying Jamaica Bay neighborhoods.
In a 2017 resilient neighborhoods study for Canarsie, the City said it would combat flood risk in the area by making zoning changes that ensure existing buildings can be retrofitted and that new developments are built more resilient.
However, Canarsie, with its high concentration of attached and semi-detached buildings, presents both physical and financial challenges for retrofitting.
New York Sea Grant Jamaica Bay Coastal Resilience Specialist Katie Graziano said raising homes likely wouldn't be possible for most residents in Canarsie due to the age and style of the homes and the expense: "It's limited where that would be an option."
Plus, many Canarsie homeowners rent out their basement apartments or use it as an extra room. If they were to retrofit and lose that space, to decrease insurance premiums, they would then lose the rental income or space.
"The high rate of mortgages still in repayment, a legacy of subprime lending, and new flood insurance purchase requirements leave few homeowners with the financial resources and available equity to afford the high cost of elevating or retrofitting their homes," the City said.
As a result, the City said it was looking for additional programs to help facilitate retrofitting, as well as advocating for reforms of FEMA's National Flood Insurance Program to allow for more cost-effective retrofitting strategies.
Flood Insurance to Spike
More practical steps for homeowners include purchasing flood insurance before premiums go up. As FEMA updates its Flood Insurance Rate Maps to show an increasing flood risk for the area, premiums go up, too.
Those who quickly took advantage of older rates before the maps were updated after Sandy have got a good deal. However, rates are set to sharply increase.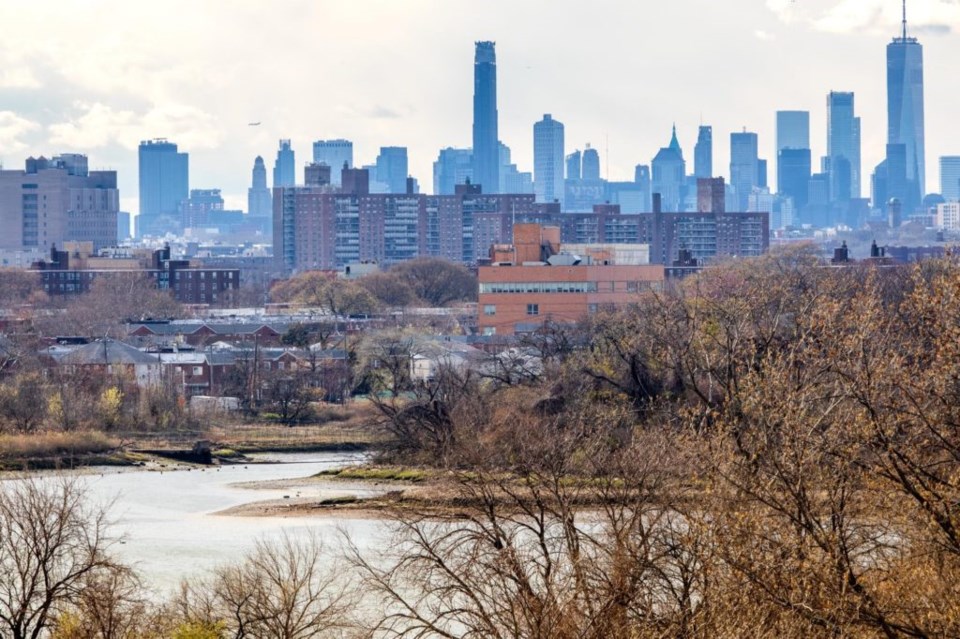 "This month I have a community meeting to speak abut how much the pricing is going to go up," Garrett said.
Prices are set to spike to up to $9,000 a year, she said, up from as low as $795 for a two-family home after Sandy.
Community Advocating for Itself
Meanwhile, the flooding continues.
Last month, residents on Avenue K called Garrett to report flooding, and just this Monday, others called about basement flooding on E 105th Street. Garrett has alerted elected officials and FEMA to work out the source of the flooding.
A May 13 conference on how rising sea levels will affect Brooklyn's Jamaica Bay communities is set tackle the difficult question of what to do if none of the planned resiliency measures are enough to protect the area from inundation.
Managed retreat—or the voluntary movement of people and ecosystems away from vulnerable coastal areas—is set to be discussed.
It's likely to be a tough conversation. But for Canarsie residents like Garrett, there is only one option: advocating for the government to continue to roll out flood proofing projects, and help residents with retrofitting and insurance costs.
"We don't have nowhere to go," she said. "Where are we going to go?
"We're going to let the city, state and federal government fix this."