Lurie Daniel Favors gets it. She understands why some young Black New Yorkers might not be prioritizing voting in this year's midterm elections.
But that isn't stopping the head of the Center for Law and Social Justice at Medgar Evers College from pleading for those young people to get to the polls on election day, which is coming up on Nov. 8 — with at least 21 friends and family members, she jokes — to push in a "moment of urgency" in New York and across the nation.
"I know we have a lot of beliefs about voting," she told BK Reader at a rally to encourage the Black youth vote Wednesday outside Medgar Evers in Crown Heights.
"We only got the vote in 1965. From 1619 to 1965, we had 346 years where Black people could be killed for even having this conversation, so the resistance makes sense to me."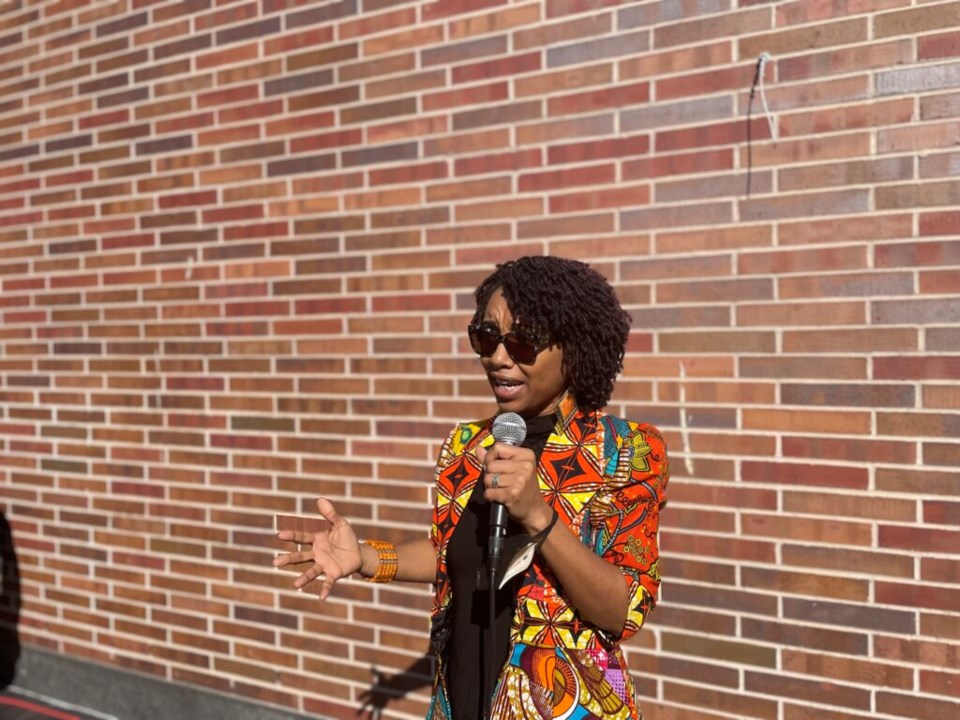 However, voting is how we decide who sits in the seats of power, whether you believe in electoral politics or not, she said.
Up until election day, voters have the opportunity to "completely alter" the way the city runs, thanks to three initiatives added to the ballot after the 2020-21 racial injustice protests.
Daniel Favors said it is time for those who protested to see their actions through, by voting in these midterms.
"I want to thank the folks who went out to protest because what they protested for is now literally on the ballot," she said at the event, where a group of students gathered after their morning classes.
"Whether they believe in voting or not, those of us who are participating have them to thank, because the racial justice ballot initiatives only exist because people took to the streets."
What to Know About the Ballot Initiatives
After making their state representative choices, voters can flip over the ballot to vote either yes or no for a set of key ballot initiatives.
One of the initiatives would require the city to add a preamble to the city charter emphasizing NYC's commitment to diversity, "a north star" guiding the city towards racial justice, Daniel Favors said.
Another initiative would allow the city to create an office of racial equity and force city agencies to write biennial reports on how well they are doing in racial equity in the city.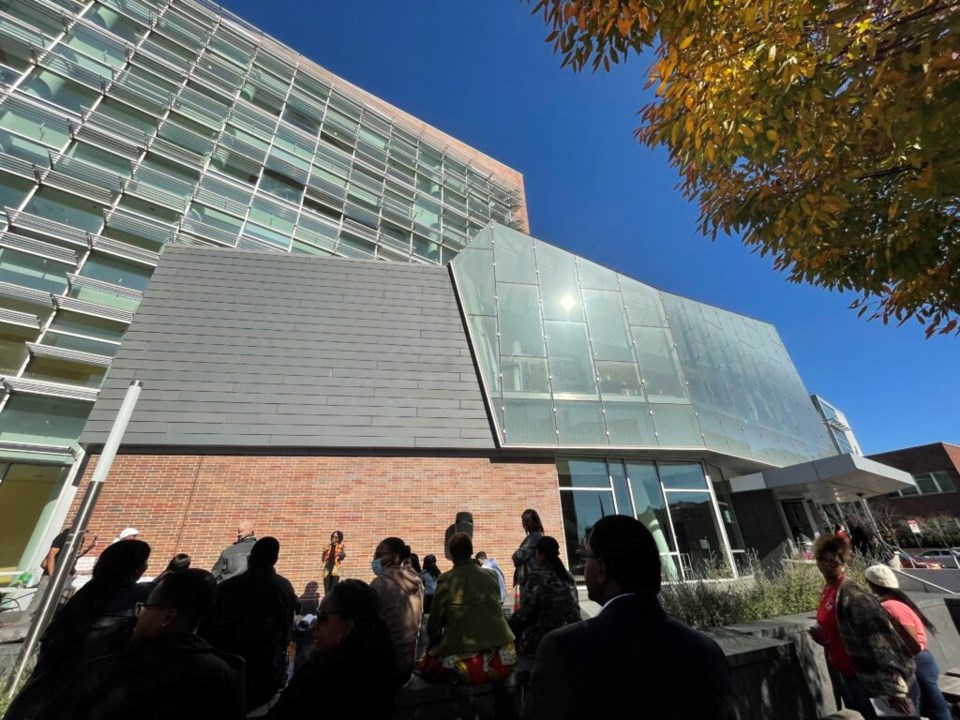 Is the city's sanitation department picking up trash in East New York at the same frequency as it does on the Upper West Side? If not, a commission of New Yorkers could tell the agency, "Your plan is wack," Daniel Favors said.
The third initiative would require the city to create a new measure for the true cost of living in the city. This would make any conversations around compensation and public assistance in the city much fairer.
There is also a state ballot initiative in which voters can decide whether to authorize the state to seek $4.2 billion to tackle climate resiliency and pollution by issuing bonds.
An Urgent Moment for Young Voters
Along with Daniel Favors, CLSJ Voting Rights Coordinator Isaiah Fenichel had been out on the streets of Brooklyn and beyond having the tough conversations with young voters as part of the center's "Our Future, Our Vote" voting education campaign.
The campaign seeks to empower youth of color to take charge of their community through civic participation, education and grassroots organizing.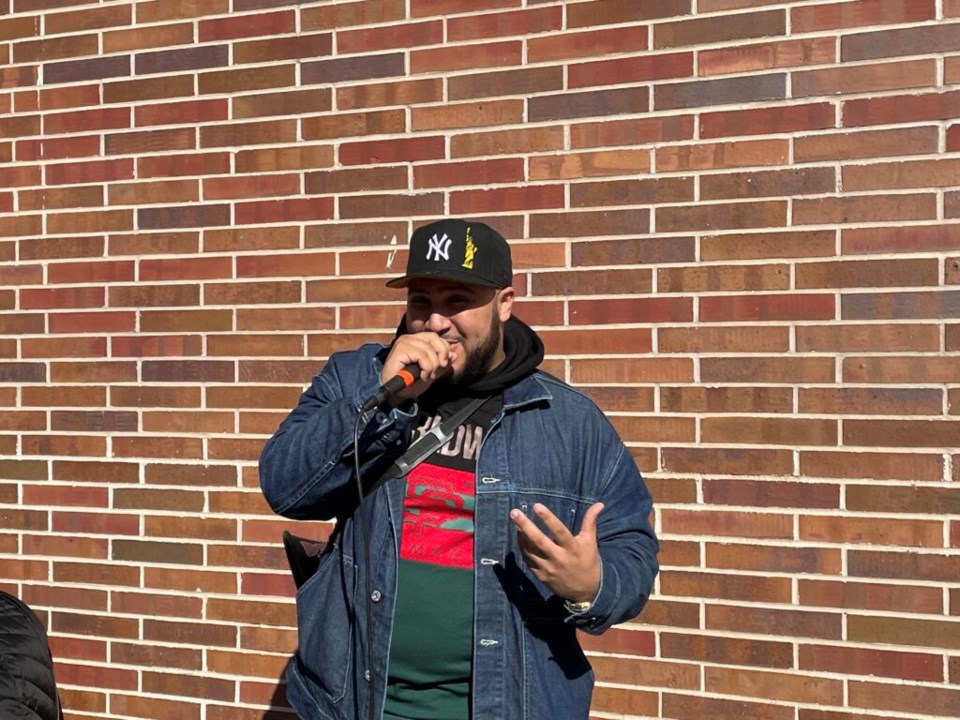 "Historically the youth, ages 18 to 29, have the lowest voter turnout, and that becomes even worse among youth voters of color, despite the fact that when push comes to shove, we're the main people out there that go into the streets and protest," Fenichel told BK Reader.
He said he frequently has conversations with people who have attended protests but were disillusioned by electoral politics and didn't want to vote.
"It's a real thing for youth voters to feel our voices aren't heard in this process. The first step is acknowledging, 'Yeah, y'all are right'... But unfortunately in the system we live in, voting is our best way to effect change and at least to stave off harm in the immediate," Fenichel said.
He said they were surveying young people and knew young New Yorkers care a lot about the issues of education — access to it, affordability and what we are and aren't being taught at school — public safety, housing and the environment.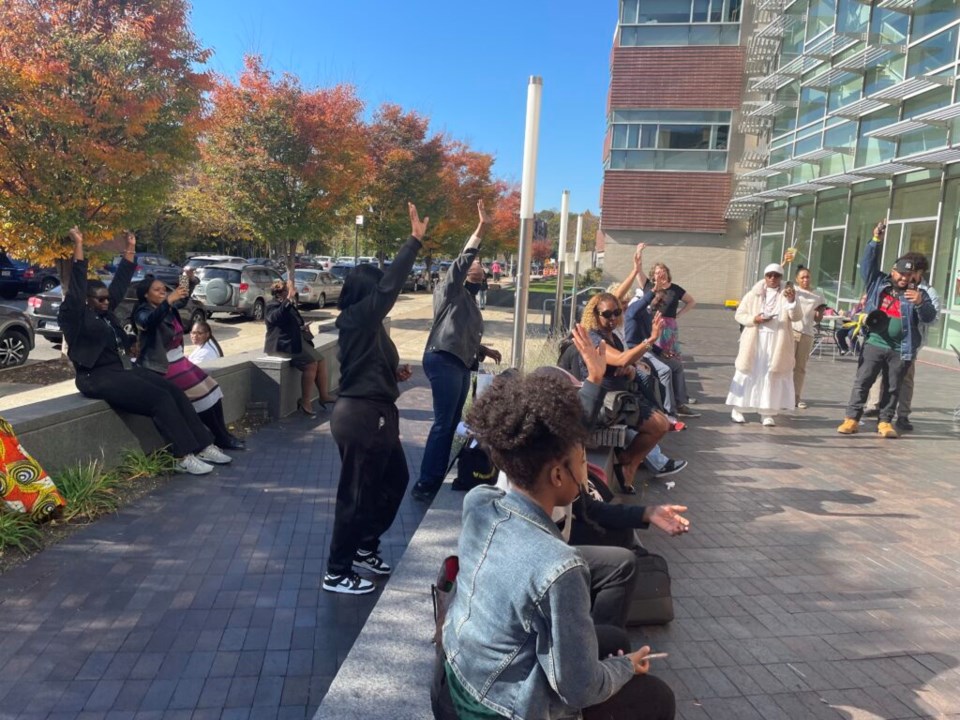 He wanted to emphasize in every conversation that all of these issues rely on the people we put into power to "effectively use their power for change."
"This is a moment of urgency. The midterm elections can decide the future of the country," he said, pointing to abortion rights, police reform and bail reform.
"Black people are in danger of undoing decades and centuries of progress that we've made up this point, and the only effective measure we have in the immediate to stop it is our ability to vote."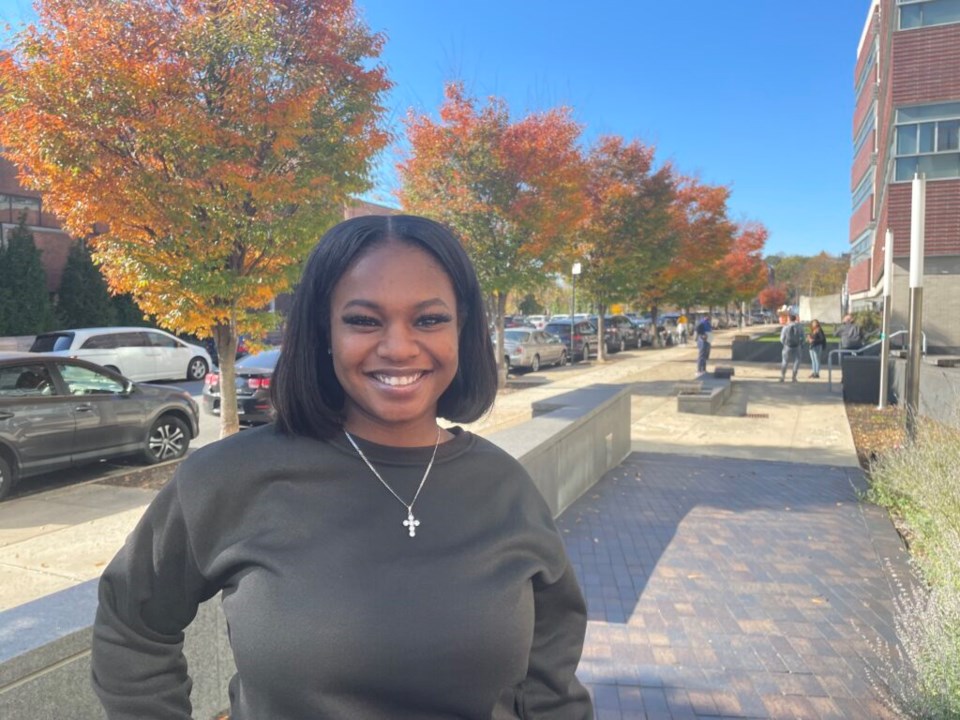 Medgar Evers Public Administration student Heidi Jean-Pierre, 22, was at the rally and said she was doing everything she could to participate, be informed and make sure she "knows what's going on."
"I don't want anyone to use [a lack of knowledge] against me; that's something I really want for myself," she told BK Reader.
Medgar Evers student Brian Garrett, 22, was also at the rally to show his support for the campaign.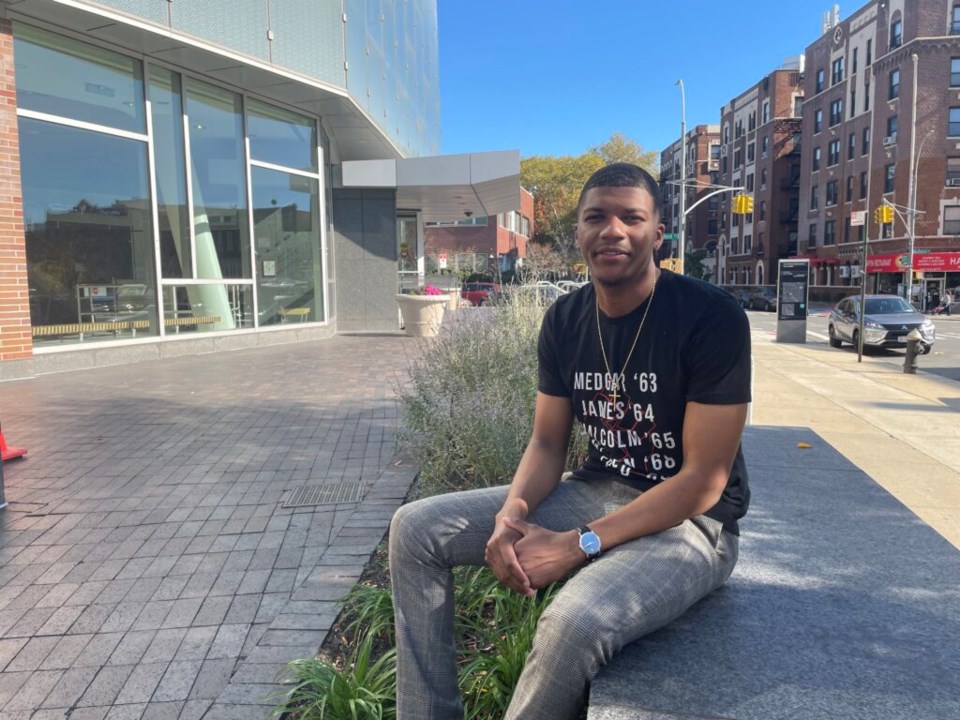 He said he felt young Black people weren't taught enough about political or civic engagement at school.
"We're pushed into entertainment and sports rather than banding together as one to uplift each other," he said, adding that civic engagement was essential for utilizing your political power.
Garrett said he was excited about the racial justice ballot initiatives that could improve the lives of those who need it.
"I think you have to be, anytime you see change and new additions being made to uplift your community."
Early voting kicked off Saturday, Oct. 29, and is running every day until Sunday, Nov. 6.
Election Day is Tuesday, Nov. 8.