Three new proposals that aim to begin dismantling systemic racism in New York City were added to the ballot this week for New Yorkers to vote on in the 2022 general election.
On Tuesday, the New York City Racial Justice Commission marched from Foley Square to the Office of the City Clerk to deliver its final report on systemic inequality in the city, and to deliver its chosen three landmark ballot proposals to be voted on in next year's election.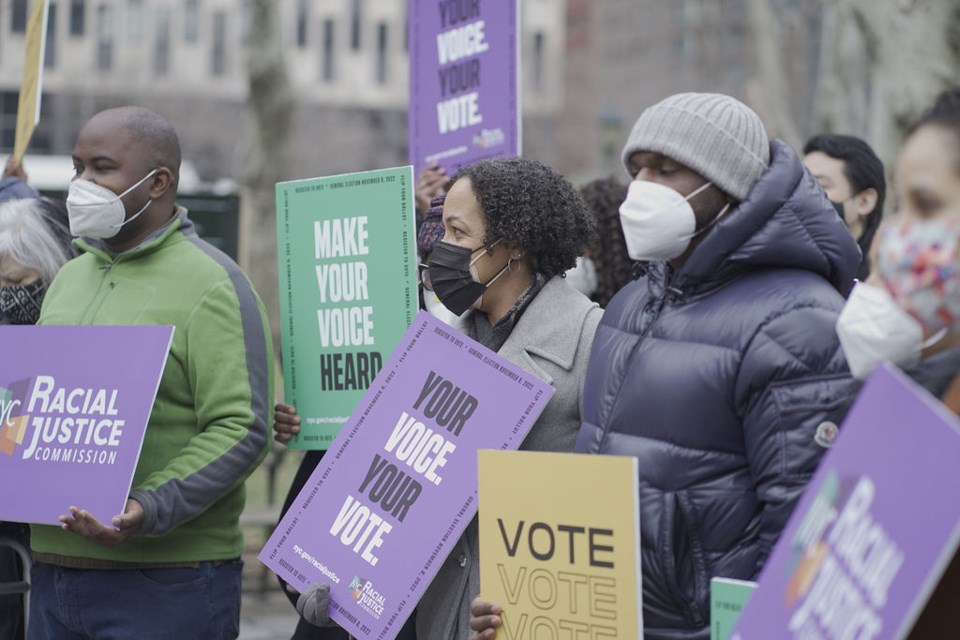 The proposed amendments that New Yorkers can expect to vote on in November 2022 are:
1. Adding a Statement of Values to the City Charter
This proposal would amend the New York City Charter to add a preamble that aspires toward "a just and equitable city for all" New Yorkers and that the City must strive to remedy "past and continuing harms."
2. Establishing a Racial Equity Office, Plan, and Commission
This proposal would amend the City Charter to require citywide and agency-specific Racial Equity Plans every two years, establish an Office of Racial Equity and appoint a Chief Equity Officer.
It would also establish a Commission on Racial Equity, appointed by City elected officials. The Commission would identify and propose priorities to inform the racial equity planning process and review agency and citywide Racial Equity Plans.
3. Measure the True Cost of Living
This proposal would amend the City Charter to require the City to create a "true cost of living" measure to track the actual cost in New York City of meeting essential needs.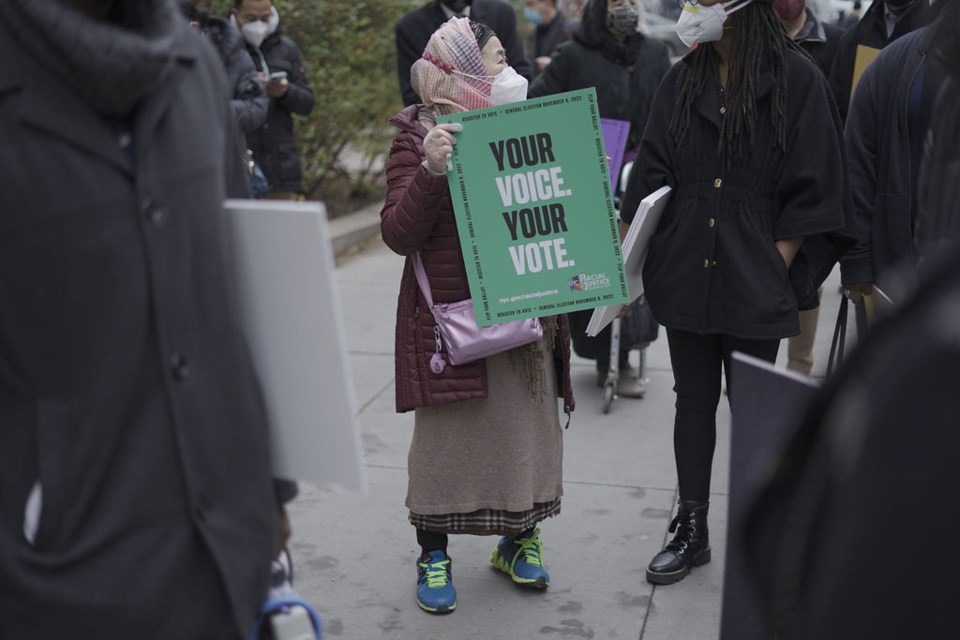 The Commission and Mayor Bill de Blasio said they hoped the report and the ballot proposals would be a catalyst for real change in New York City, and inspire other cities to do the same.
"The Racial Justice Commission has laid out a clear path to begin dismantling systemic racism in the City Charter that could strengthen racial equity work happening in New York City, inspire other cities to follow suit, and build a fairer, more equitable city for generations to come."
Developing the proposals
The Commission said its final report on racism in New York City was informed by testimony from residents of all ages, immigration statuses and races, and aims to address the root causes of inequity stemming from centuries-old structural racism.
"We have reached an important milestone in the history of democracy with a set of charter revision ballot proposals that are aspirational and actionable, and which hold government accountable," Racial Justice Commission Chair Jennifer Jones Austin said Tuesday.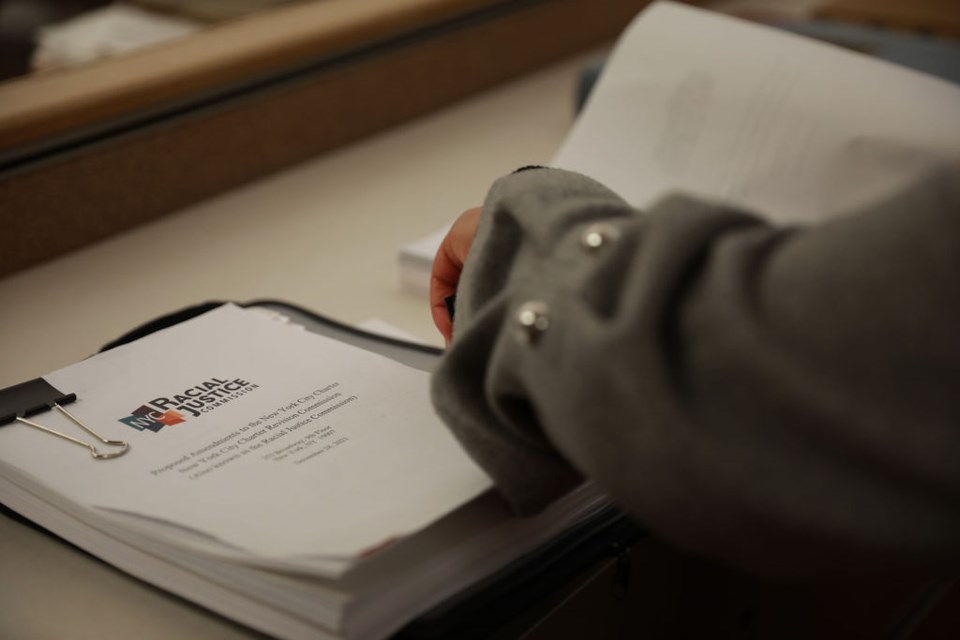 Launched in March this year by the NYC Mayor's Office in the aftermath of protests across the city over racism and police brutality, the commission's mission is to "root out systemic racism across New York City."
The 11-person commission has a two-year mandate to propose amendments to the NYC Charter to remove barriers to equality, power and opportunity for people of color.
In the first nine months of the mandate, the Commission chose and delivered the three ballot proposals that, if adopted, would be among the most broad, structural racial equity laws in the country, it says.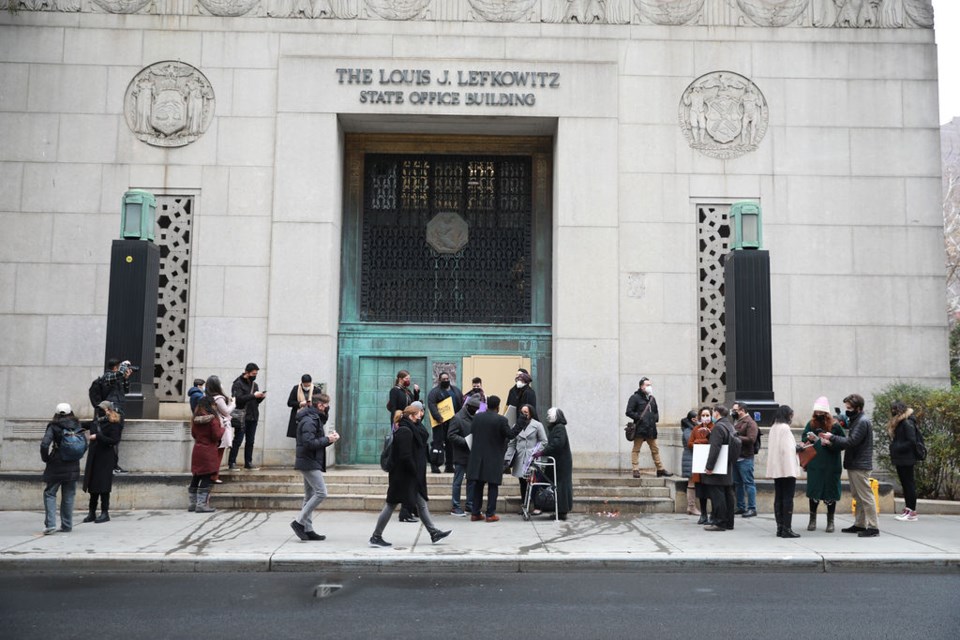 The NYC Racial Justice Commission released its first interim report in October and conducted a citywide listening tour, which identified six patterns of systemic racial inequity including inequity in quality services, work and wealth-building, representation, inequity in certain neighborhoods, over criminalization of BIPOC communities and enforcement and accountability of government.
The proposals that made it into the ballot were mostly what was proposed in a public meeting in early December. At that meeting, Commissioner Lurie Daniel Favors underscored that the proposals were only a first step toward change.
"It's going to be vitally necessary that our fellow New Yorkers fight for these initiatives by coming out and voting for these proposals."