Seven years after more than 120,000 Brooklyn voters were illegally purged from the electoral rolls, a new state act is poised to prevent it from ever happening again.
On Thursday, the John R. Lewis Voting Rights Act of New York (VRA) passed in the state assembly, after passing in the senate Tuesday.
If it is signed into law by Governor Kathy Hochul—as it is expected to be—it will prevent situations like the 2016 scandal and root out voter discrimination against people of color in New York, supporters say.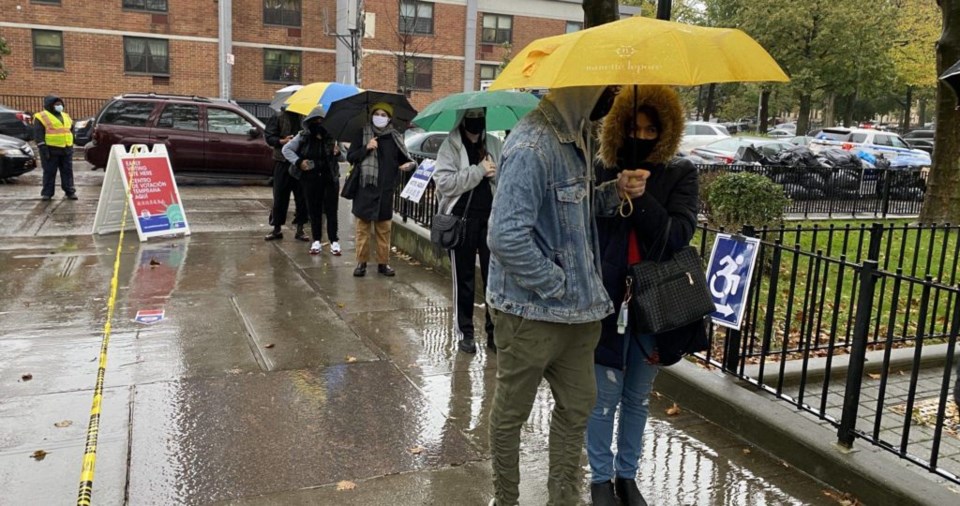 "The Voting Rights Act of New York, named in tribute to John R. Lewis, will enact the strongest voter protections of any state in the country and provide legal recourse for voters whose rights are denied or abridged, said Senator Zellnor Y. Myrie (D-Central Brooklyn), who sponsored the bill.
"With the federal government increasingly unable to advance voting rights, states must step into the void, and I'm incredibly proud the Senate has passed the VRA."
In an open letter sent to Gov. Hochul last month, a group of 72 civil rights, labor and voting rights organizations—including the Brooklyn Voters Alliance—urged the state to pass the VRA as soon as possible.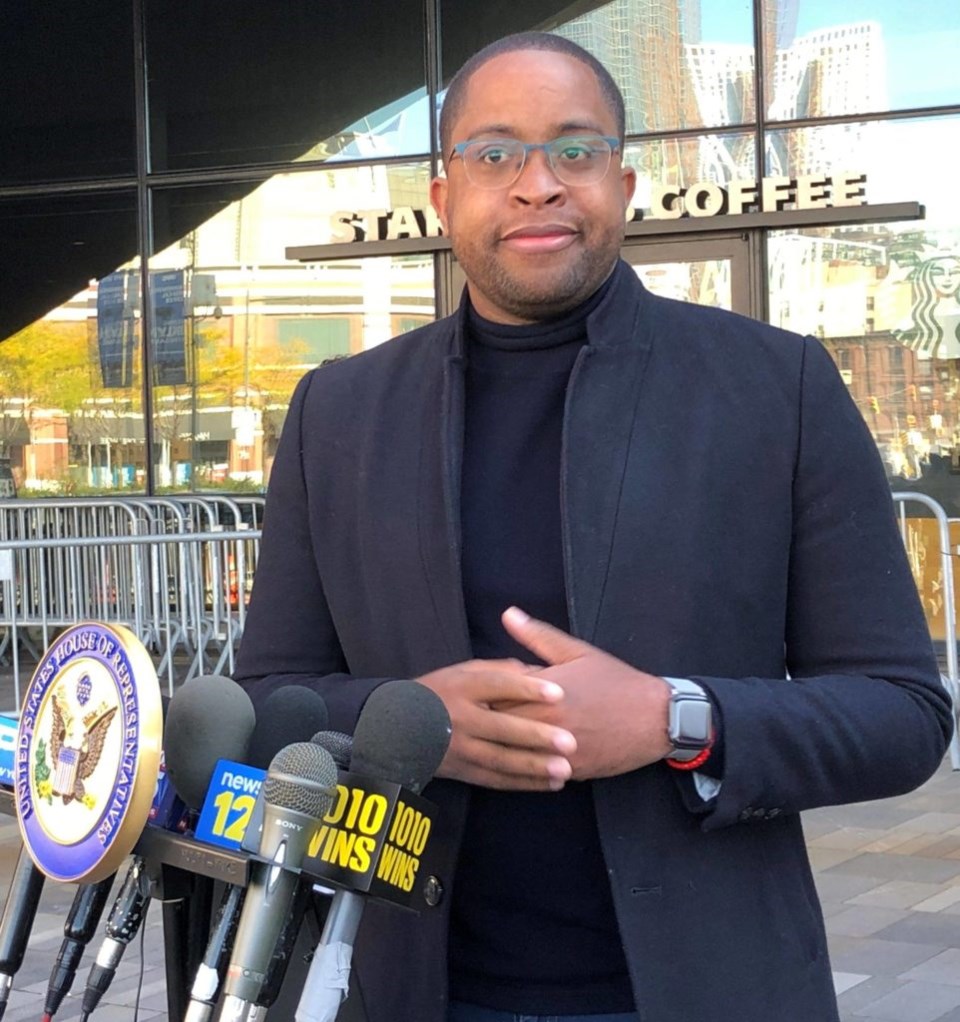 A key element of the act is a state-level "pre-clearance" program that requires local governments with histories of racial discrimination to prove that proposed voting changes will not harm voters of color before they can go into effect, the bill's supporters say.
In April 2016, clerks at the Board of Elections Brooklyn office wrongly removed tens of thousands of voters from the electoral roll ahead of the presidential primary, without any state oversight.
Workers at the Board of Elections Brooklyn office had taken it upon themselves to "clean up" the electoral rolls of ineligible voters ahead of the primary. They flagged people who had not voted since 2008, mailed them an "intent to cancel" notice, and then purged their names if they didn't hear back.
However, no one's name can be removed from the roll unless the post office has returned the annual voter notice, and then the voter does not participate in two subsequent federal elections.
According to a WYNC investigation at the time, the purge disproportionately affected Hispanic voters in Brooklyn, mainly voters from Sunset Park, East New York, and parts of Bushwick and Williamsburg.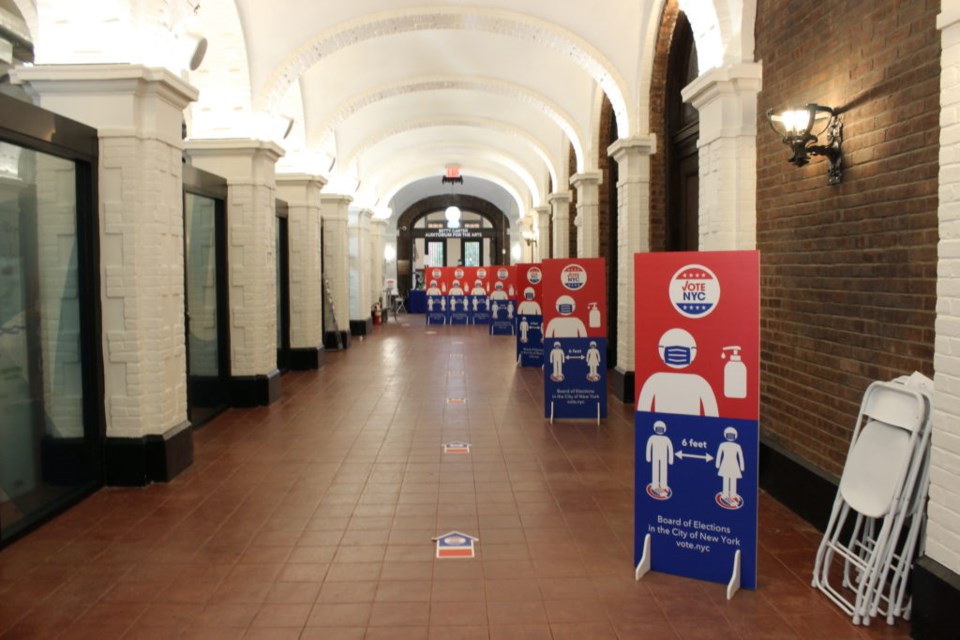 If the VRC had been in effect, the Brooklyn office would not have been able to purge the names without approval from the state attorney general's office or a local court. It would need approval for things like changes to poll site locations and the removal of voters from voter rolls.
The pre-clearance provision makes up for one stripped from federal Voting Rights Act in 2013 as part of the U.S. Supreme Court's Shelby County v. Holder decision.
The act would also providing new legal tools to fight discriminatory voting provisions in court and expand language assistance for voters with limited English proficiency.
It instructs state judges to interpret election laws in a pro-voter way whenever possible, and it would establish a central hub for election data and demographic information designed to empower officials and community members to ensure accessible elections.
"Unfair district lines, inaccessible polling locations, inadequate language assistance for the estimated 1.2 million eligible New York voters who are not yet fully fluent in English, and even outright voter intimidation deny New York's most underserved communities the opportunity to participate on an equal basis in our democracy," the civil rights leaders wrote in their joint letter of support for the bill.
They said the issues were compounded by "systemic failures in election administration across the state," adding that New York's voter registration and turnout ranks near the bottom nationally, and even lower for New Yorkers of color.
In the senate this week, Myrie said it was a bipartisan issue, and he hoped all his colleagues in the chamber would push for the act's passage. Gov. Hochul has indicated she will sign the bill into law, the Hill reports.
"This bill, the strongest voting rights act in the nation, calls New York to its highest ideals," Myrie said. "It is sacred, it is precious and we must fight for it."