When Brooklyn Pastor Chryll Crews first got her license to preach in 1989, the reverend witnessing the document had to get out his pen and scribble in some adjustments.
"It was so long ago they had to cross out the 'he's' to put 'she,'" Crews said.
It was only 1989 -- 32 years ago -- but having a female pastor in the pulpit of a church was still rare, and in some places forbidden.
In fact, when Pastor Crews goes back to her childhood church in Hunstville, Alabama, she is still not allowed to stand in the pulpit and preach.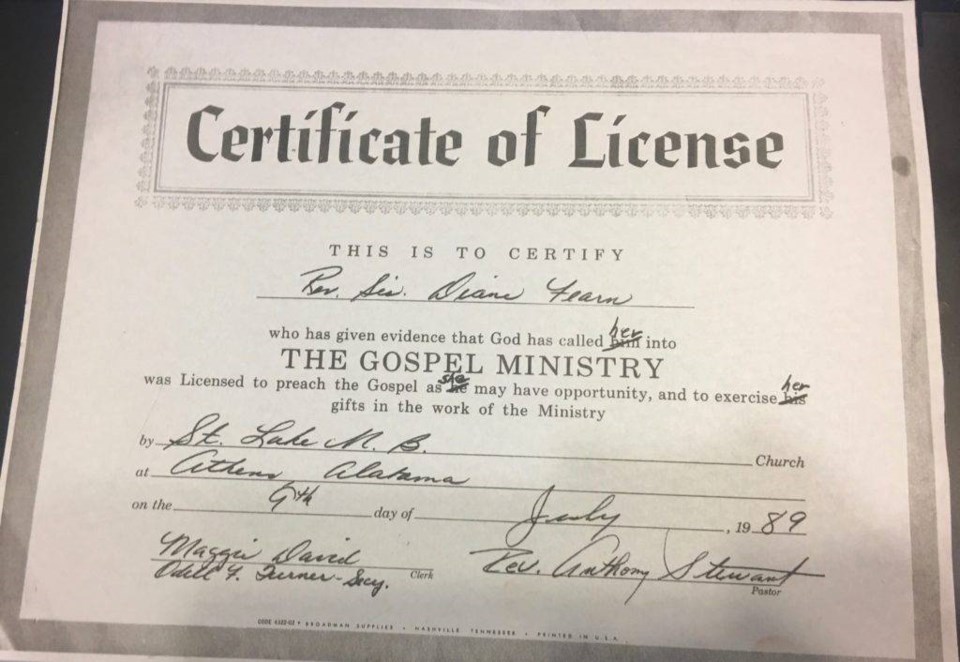 Her journey -- from little girl singing in that church, to leading a congregation in Flatbush -- illustrates many of the challenges women and others have faced trying to lead in spiritual roles in exclusive churches. And there is still a way to go, she says.
"The church has got people in it," she said, speaking to the BK Reader Thursday. "And people, man, they like that stone that was rolled away, but they are not willing to roll away the stone of tradition, the stone of sexism, racism and homophobia. We have to do the work."
However on Thursday, Christians got an indication that there may be an increasing willingness to roll away those stones of discrimination.
'Best in Show' for inclusivity project
Crews is a pastor at Flatbush's St. Stephen's Lutheran Church, which is one of 190 parishes in the Metropolitan New York Synod (MNYS), the regional division of the Evangelical Lutheran Church in America.
In the last half-century, the church has been moving to promote inclusivity.
On Thursday night, MNYS won the 'Award of Excellence - Best in Class' prize from the U.S. and Canada-based Associated Church Press for its recent 50/40/10 project acknowledging the aspects of discrimination it has overcome.
For U.S. Lutheran churches, November 2020 marked 50 years of female leadership, and 2019 marked 40 years of BIPOC female leadership and 10 years of LGBTQ leadership.
MNYS said its women leaders, including LGBTQ and BIPOC-identifying women, were at the forefront of the movement for inclusivity in the church and beyond.
The project gave a platform to the church's female, BIPOC and LGBTQ leaders to tell their stories, and challenges, with honesty.
Crews' story
For Crews, being a female leader in Christian churches has always come with its challenges -- but in her darkest moments she's often been lifted up by fellow women.
Crews grew up in the Primitive Baptist tradition in Alabama, which does not license and ordain women. But she always wanted to be part of church life, and was a musician in her church from a young age.
Back then -- during a time of division in the church -- she remembers the Holy Spirit coming to her as she played piano, telling her to take the microphone and instruct the congregation to come together and pray. She didn't do it. But afterwards, she vowed never to reject the call of God again.
"I was miserable," she said. "I thought, if God ever tells me to do anything again I'm doing it... I was 24 years old when the call [to preach] came, and I've never looked back. It's been 33 years and counting."
As a young musician, Crews was invited to start playing over at a Missionary Baptist church in Athens, about 21 miles from Huntsville. Unlike the Primitive Baptists, the Missionary Baptists did allow female pastors at that time, and the transition allowed her to start walking her path to leadership.
Moving to Brooklyn
Crews graduated from the Morehouse School of Religion in 1993 and then moved to New York, where she took her first job at a church in Bed-Stuy.
She was there for 10 months before Crews, an "unapologetic feminist" preached a sermon on the woman accused of adultery in the Bible. In it, she spoke of how she believed Anita Hill, a young African-American law professor who had accused Supreme Court nominee Clarence Thomas of sexual harassment -- a case that divided Black America when she wrote it, Crews said.
When the lead pastor of the church returned and heard her message, she was fired. Crews said he told her he believed Thomas. Her boss also felt her message alluded to rumours of his own infidelity, she said. Plus she had accepted the job with no contract, leaving them in a dispute about the terms of employment.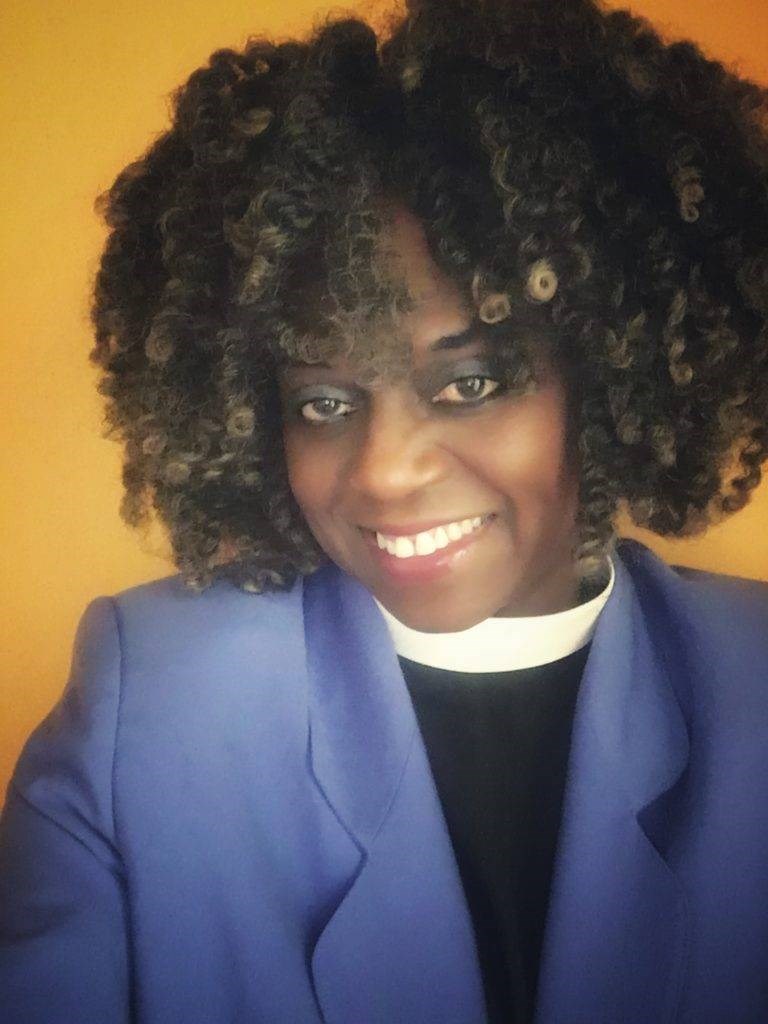 "That left me with no housing and no job," Crews said. Luckily, she is a strong preacher, so was able to fill in at various churches. But after a divorce, and her ex-husband moving back to Florida, she went through difficult periods as a working mother trying to raise her daughter alone.
The position led to Crews working as a teacher, taking preaching jobs for little money, and jobs that were a bad fit. One included preaching for an "elderly German congregation" at a church in Queens that handed her a $1,000 gas bill after she'd been living in their accomodations less than six months. The situation ended up in housing court.
"My daughter and I were the only African Americans at the church. It didn't end well. So again, I'm homeless, and I think I'm just broken."
However, through these periods of struggle, Crews and her daughter were often saved by other women.
One long-time supporter of Crews and her daughter took her in for years, offering her free child-care, and becoming like a mother figure to her. Crews met her through the first Bed-Stuy church she worked for. Another woman who Crews met a women's retreat took her and her daughter in for free, while she was unemployed.
During this time, Crews found a job at a Lutheran church, initially in East New York.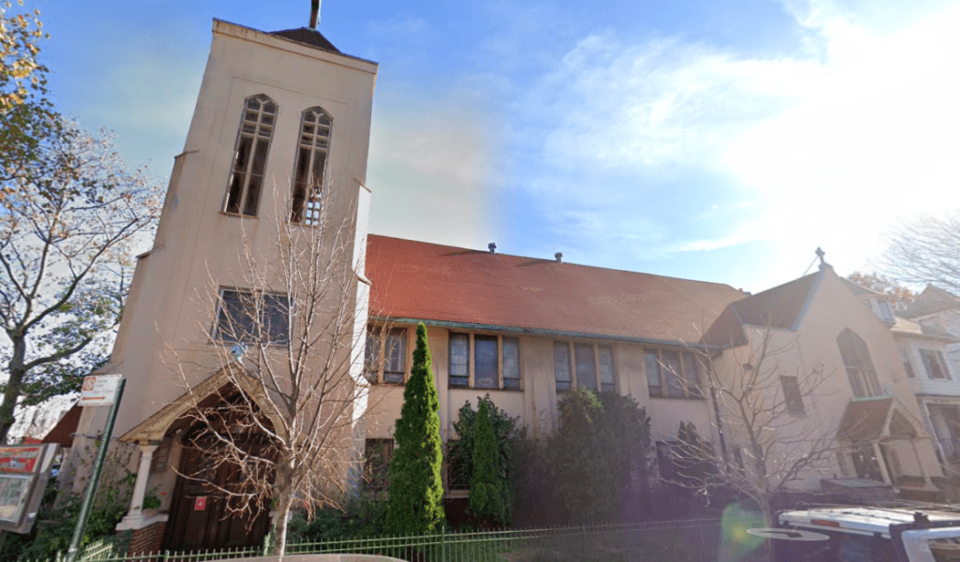 For the last five years Crews has been the pastor at St. Stephen's in Flatbush, where she still struggles with sexist attitudes from some who don't like to see a female at the top.
While her path has not been always been easy, Crews encouraged any other woman who gets a call from God to lead to answer it, but be prepared.
"Unfortunately as women know, we have to go the extra mile. They don't believe us, like they didn't believe Mary Magdalene. If you have evidence of a call, the rest will take care of itself."
And if people looking for a faith leader can find one like Crews who is willing to "help roll up their sleeves and move away the stones and the barriers from access to God," chances are they're in good hands.
U.S. Lutheran Timeline of Inclusivity
1970: Elizabeth Platz is ordained in the Lutheran Church in America, which makes her the first woman of European descent ordained in a Lutheran church body in North America.
1979: Lydia Rivera Kalb is the first Latina woman ordained in a Lutheran church body in the United States
1979: Earlean Miller is the first woman of African descent ordained in a Lutheran church body in the United States
1996: Ruth Frost and Phyllis Zillhart are the first openly lesbian women to
be ordained in a Lutheran church body in the United States.
Because of the ELCA's policies on clergy in same-gender relationships at the time, the congregation that called them, St. Francis, was put on ecclesiastical
trial, suspended from the ELCA for five years and then expelled in 1996.
Frost and Zillhart were formally received back into the ELCA in 2010.
2009: During its Churchwide Assembly, the church approved a resolution to removed the Barrier to Ordination for LGBTQIA+ Individuals