Underground, the lightest footstep is heard like a drum. If a leaf falls, it sounds like a crash. And a snowflake?
"It's like a thud," Brooklyn-based artist Nikki Lindt told BK Reader.
Lindt has just spent more than a year exploring the mysterious world of subterranean sound, and her findings are now on interactive display at Prospect Park through May 2023 in the public art work The Underground Sound Project, a Soundwalk.
The project invites visitors to walk a wooded trail near the park's Dog Beach, stopping at different locations to listen to corresponding subsurface sounds.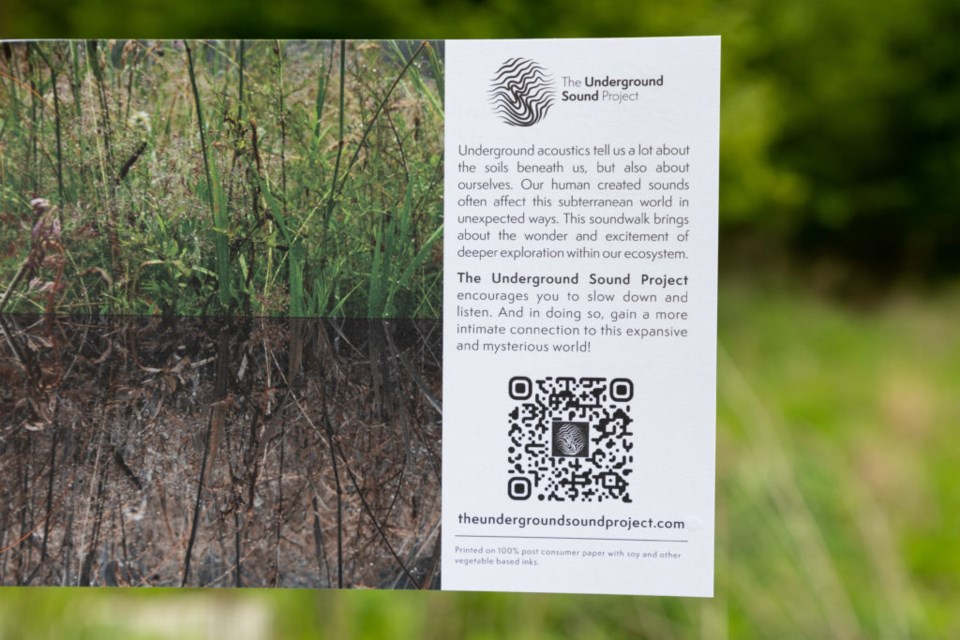 Each stop has one underground sound from Prospect Park, one from a different New York City borough, and one from upstate New York.
Visitors simply connect through a QR code, pop in their headphones, and they're transported underground to an entirely new world of sound.
"I think the biggest thing I've been noticing is just how surprised people are," Lindt said.
"A lot of people perceive the underground as something empty or silent—including myself when I first started— and hearing these, we realize there is a rich, lively, dramatic world of sounds just right there underneath us."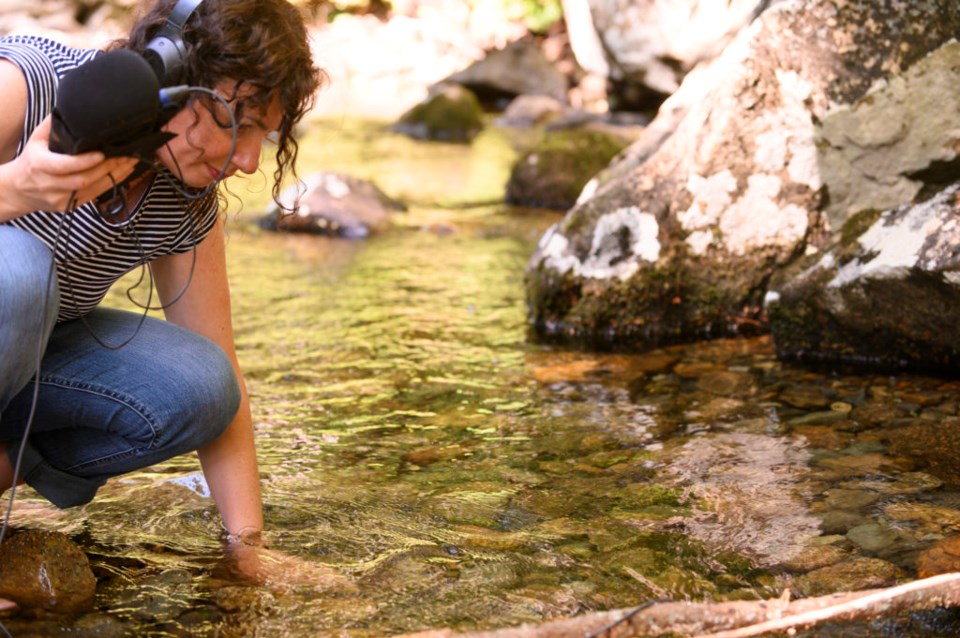 The sounds were recorded over a year-long artist residency Lindt won through the Urban Field Station Collaborative Arts Program, which is run in part by the USDA Forest Service, The Nature of Cities and NYC Parks.
Lindt was working in the Arctic in the mediums of painting and film when she first had her own surprising experience with underground sound.
It was 2018, and she was working at the Toolik Field Station exploring the changing landscapes of the Arctic, when she stepped into a Thermokarst Failure—essentially a giant sinkhole where permafrost is thawing—to see it from the inside.
There, she found the hole was "completely filled with sound."
"It felt very unexpected, and at the same time weirdly very meditative, and at the same time just relentless," she said. "It was moving for me to hear these sounds, and it really stuck with me."
At another artist residency in the White Mountains, she heard more, and became increasingly fascinated with what was happening underground.
Lindt reached out to people she knew in audio, who "didn't know what to tell [her] regarding recording underground," as not much had been done in that space, but pointed her in the right direction of microphones that could be adapted.
Lindt bought her first microphone, which would begin a journey into subterranean audio equipment that now sees the artist owning about 10 microphones, several of which she has built herself.
Lindt began to experiment, sticking microphones into mud, rivers, trees, under a wave break-line on a beach, a frozen-over lake in the winter.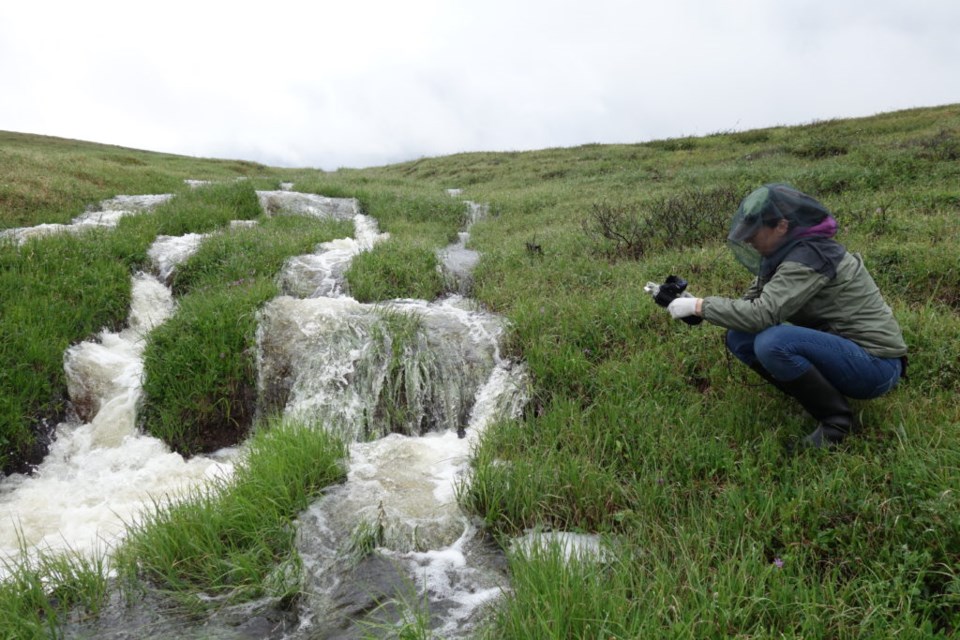 "You can hear ducks walking on the ice," Lindt said. "If you're a creature in the mud below, you know what's going on all around you and quite far away. I almost see it as a frontier, a whole—very exciting—new world right under us."
After winning the Urban Field Station residency—which also gave her access to experts working in New York parks—Lindt began to laser-focus on the sounds of New York City, and later, Prospect Park in 2021.
It was then that she started to hear the human impact on the underground.
The first time Lindt put her microphone in the East River, she had to rip off her headphones when she was hit with a sound so loud she thought she might lose her hearing. It was the East River Ferry, barely even visible yet on the water.
"There's a constant traffic jam of sounds under there that all the living organisms are living with."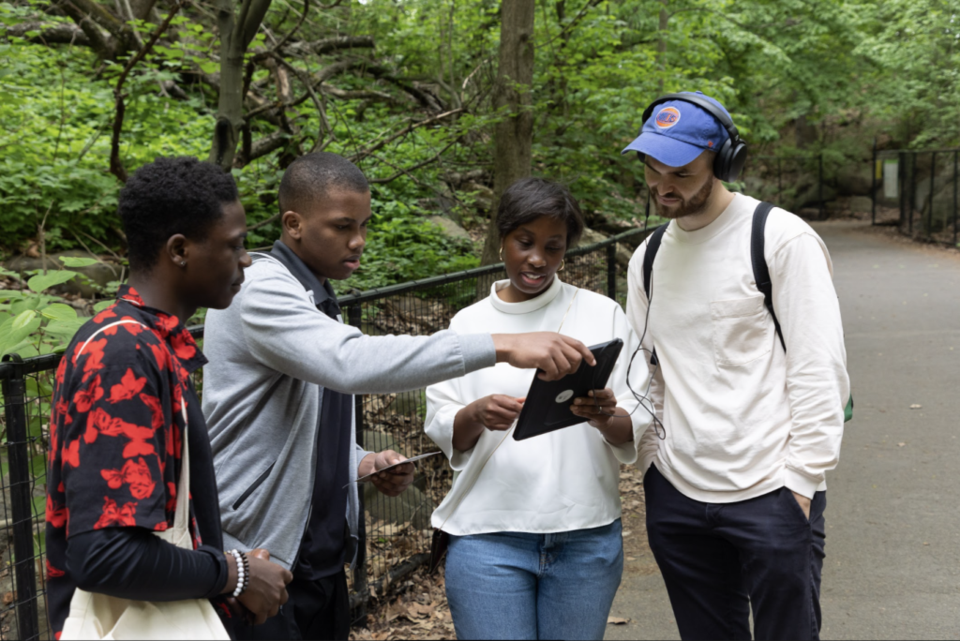 Another time, in Central Park, Lindt had her microphone inside a tree ("there are beautiful, gorgeous sounds inside trees," she said). Suddenly, there was immense rumbling, and Lindt looked to her friend, thinking there it was an earthquake. But her friend, calm, had noticed nothing.
"There was a subway passing by underneath, and it was just crazy the sounds inside that tree," Lindt said.
She said that scientists don't know much about how sounds impact ecosystems, but they do know certain things about trees, like the fact that roots grow towards the vibrations of water.
"There are so many systems in nature we don't fully understand, and we're just so loud," she said.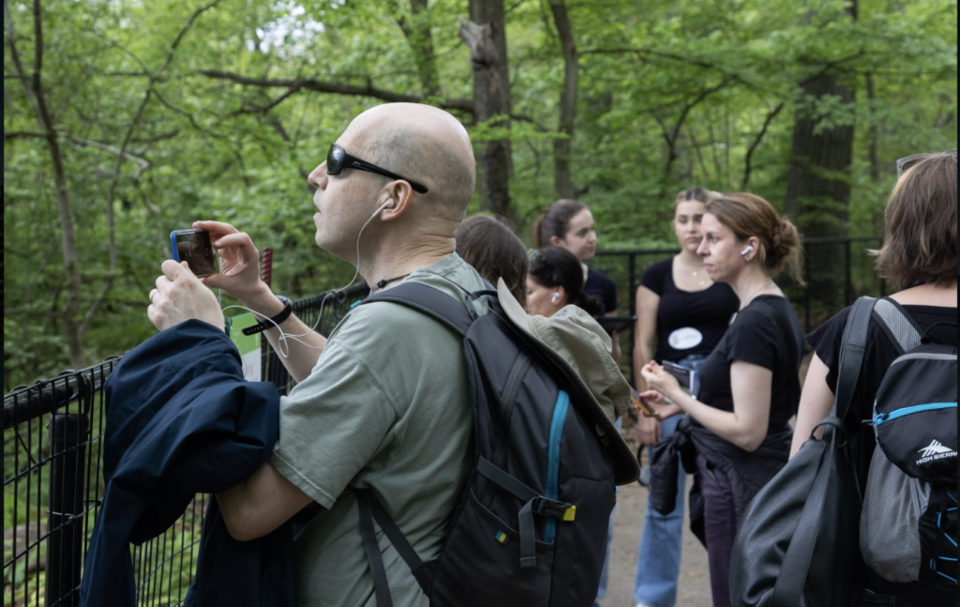 The project has taught her to slow down and listen, Lindt said, and she hoped her Prospect Park project would do the same for the many visitors who interact with it in the coming year.
"People forget—they see trees or plants and other parts of the ecosystem as objects—and it's reminded me that these are fellow living beings," she said.
The Underground Sound Project, a Soundwalk can be found at Prospect Park, starting at a trailhead by Dog Beach, from May 2022 through May 2023.
Take your headphones for the best listening experience.