Those living in New York City's shelters and streets may soon have a "Homeless Bill of Rights," thanks to new legislation introduced in the City Council by New York City Public Advocate Jumaane Williams last Friday.
The law would require the City create a document codifying all the rights homeless New Yorkers have under city regulations and distribute the document to city shelters and social services officers, Williams said.
The bill's announcement comes as the City enters its second month of enacting Mayor Eric Adams' controversial plan to remove all homeless encampments from the streets, and to remove homeless people from the subway.
"We're in a moment when the homelessness crisis is worsening, a wave of pending evictions threatens to worsen it, and homeless individuals are being targeted, demonized, and dehumanized," Williams said.
"Now more than ever, we need a homeless bill of rights – and homeless individuals need to be informed of those rights – to ensure that they are upheld, and that people are empowered to demand what they deserve."
Knowing your rights
The legislation would clearly establish a base moral and legal obligation for how the City should treat the homeless, Williams added.
It would codify the right to shelter, access to legal services, access to an interpreter, educational options for kids, voting rights and the right for housing and financial assistance.
It would also advise people of their rights in shelters—which may not be well known—such as the right to a secure locker, washing machines and dryers and a private room with a lock for families.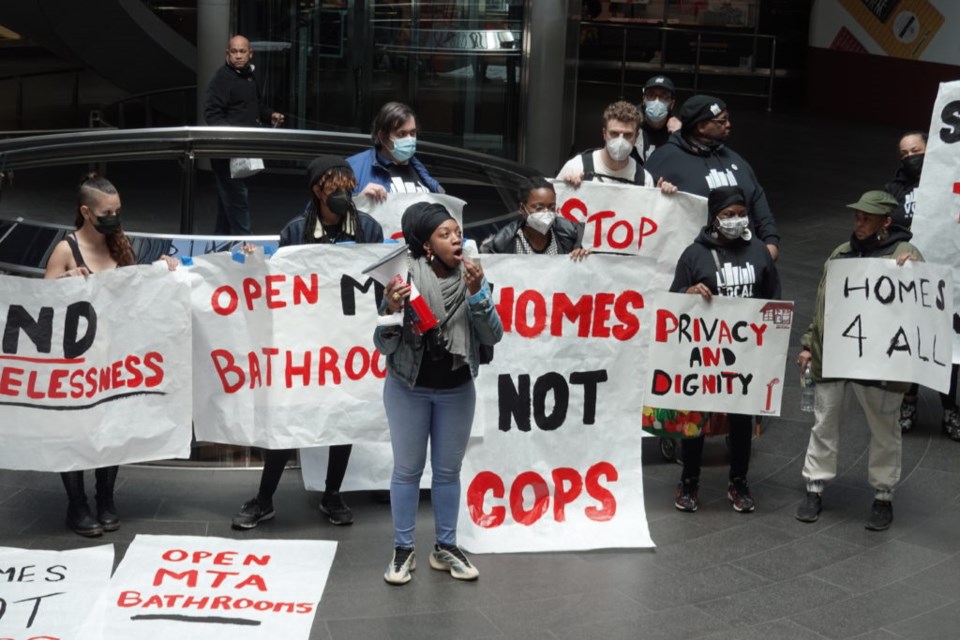 VOCAL-NY Homeless Union Leader Douglas Powell said he had been waiting months in a city homeless shelter on Wards Island because his rights are not being met.
"I am stuck in one of the most dangerous shelters in New York City, because the case workers around me aren't given the resources to get me an apartment with the voucher I have."
Homelessness surge
Homeless advocates say the city is experiencing a "sharp increase" in the number of people sleeping on the streets and in NYC subways. The city also saw a spike in adults sleeping in Department of Homeless Services shelters last year.
Advocates say the pandemic and housing shortages have put additional strain on the city in the past two years. They're predicting a surge in homelessness with the sunset of the eviction moratorium.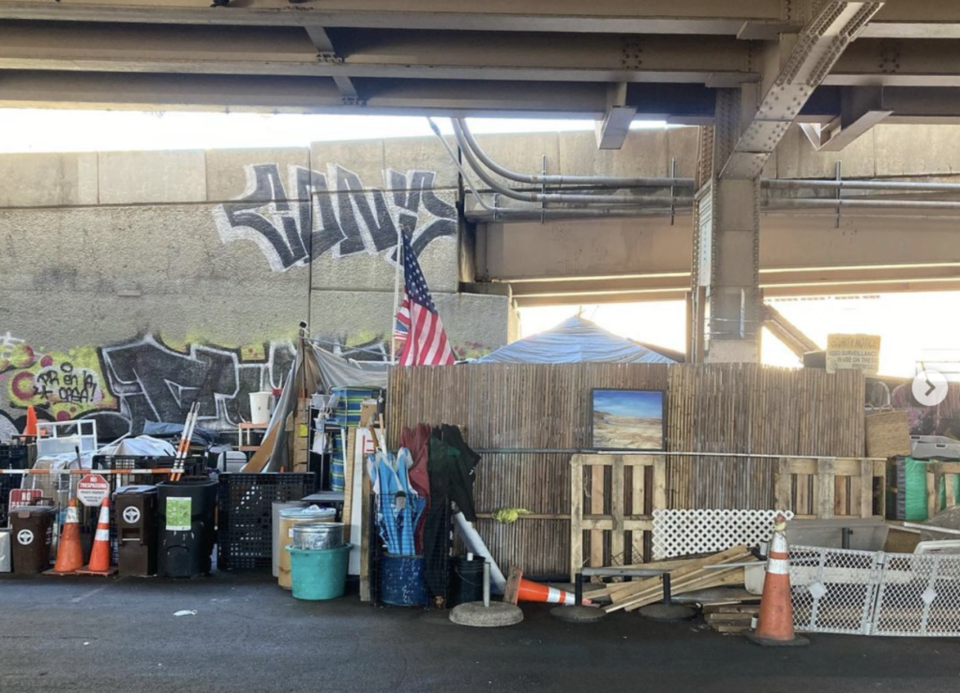 Adams' recent clean up plan has been criticized by homeless advocates, Brooklyn politicians and the Legal Aid Society. They say it is counterproductive and harmful to homeless individuals.
A 'Necessary Step'
Council member Lincoln Restler told BK Reader the legislation was a "necessary step" to ensuring the City treats all people with dignity and respect.
Encampments have been cleared in Restler's district, which covers parts of Williamsburg. He's spoken out previously about alternative ways to help the homeless.
"Our neighbors experiencing homelessness deserve to know their rights and access all of the services available to them," he said.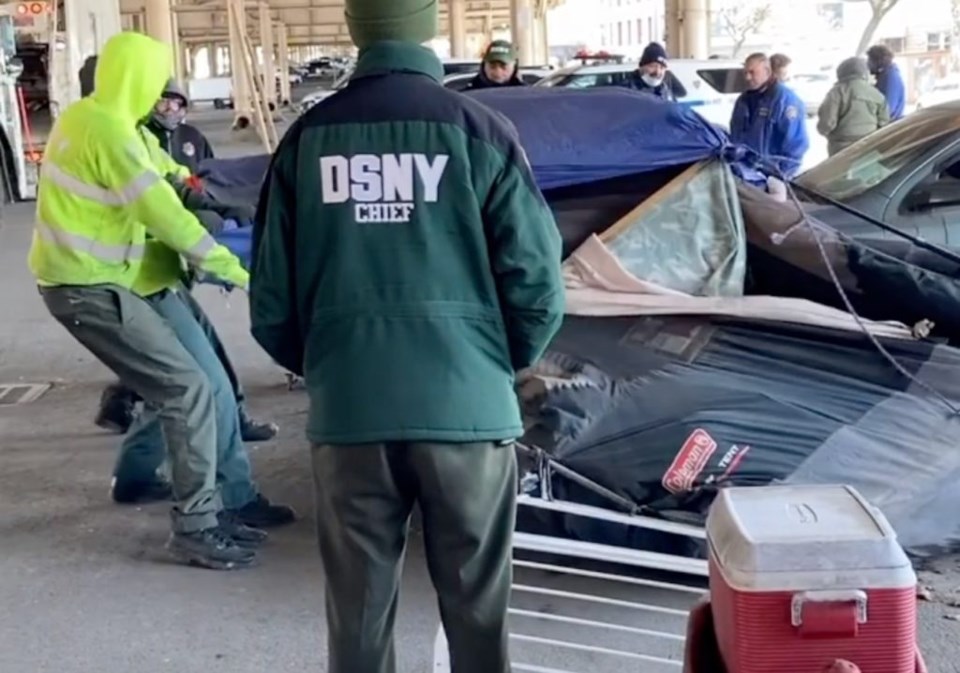 The National Coalition for the Homeless said homeless bills of rights help protect the civil rights of unhoused people, particularly people of color.
There's only a handful of cities, states and territories that have enacted a homeless bill of rights so far, including Baltimore (MD), Duluth (MN), Traverse City (MI) Madison (WI), Connecticut, Illinois, Rhode Island, Puerto Rico, Rhode Island.
The NYC Department of Homeless Services did not respond to multiple requests for comment.
Next Steps
Public Advocate's Office Press Officer Alexa Sledge told BK Reader Williams will now be reaching out to other council members to co-sponsor the bill.
The legislation is currently co-sponsored by Rafael Salamanca, Jr., Tiffany Cabán, Althea V. Stevens and Shahana K. Hanif.
They will then push for a hearing, and hope to get it voted in and then signed by Adams. While they didn't have a specific timeline, they would be seeking a hearing as soon as possible.
"It is so timely and so necessary right now," Sledge said.