A new state-of-the-art health center is opening soon in Flatbush, and it comes with a brand new maternal health center that aims to "eliminate the racial disparities in Black maternal care."
Morris Heights Health Center (MHHC) is set to open its new health facility, MHHC @ One Brooklyn, at 1095 Flatbush Avenue in mid-February.
The 2,500 square foot health center will serve as a one-stop medical provider for thousands of residents in Central Brooklyn, offering family medicine, pediatric medicine, behavioral health, nutrition and maternal health services.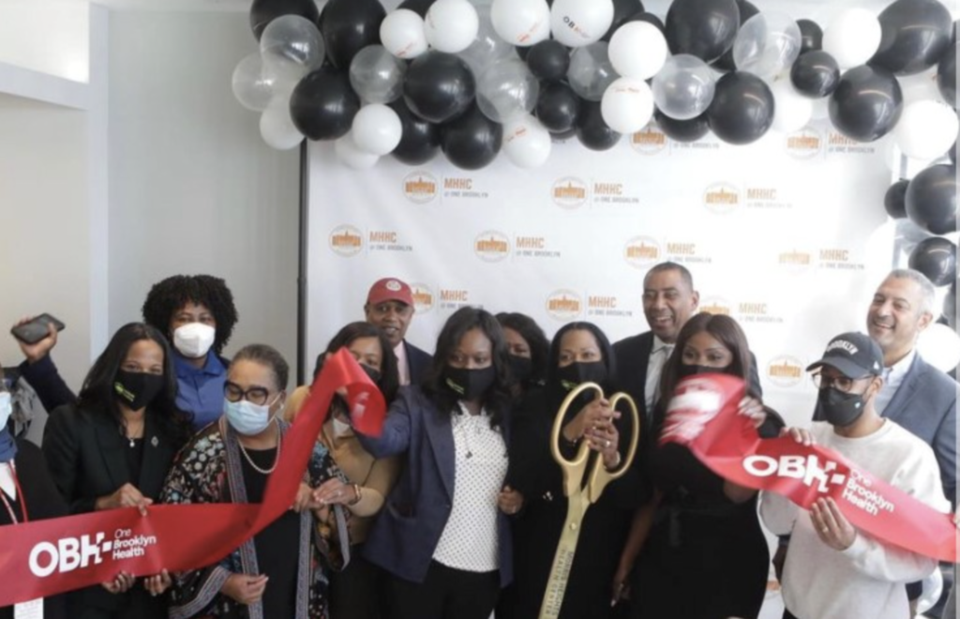 The new health center plans to provide roughly 15,000 visits in the first year, and MHHC President & CEO Mari G. Millet told Pix11 neighbors had already been "knocking on the doors" to see if they're open.
The facility has 27 patient exam rooms, two waiting rooms and two reception check-in stations.
While specifics on pricing have not yet been made public, the health center will "serve people regardless of their ability to pay," Millet said.
The health center also comes with a Maternal Health Center of Excellence, a center the provider says "comes at a critical time."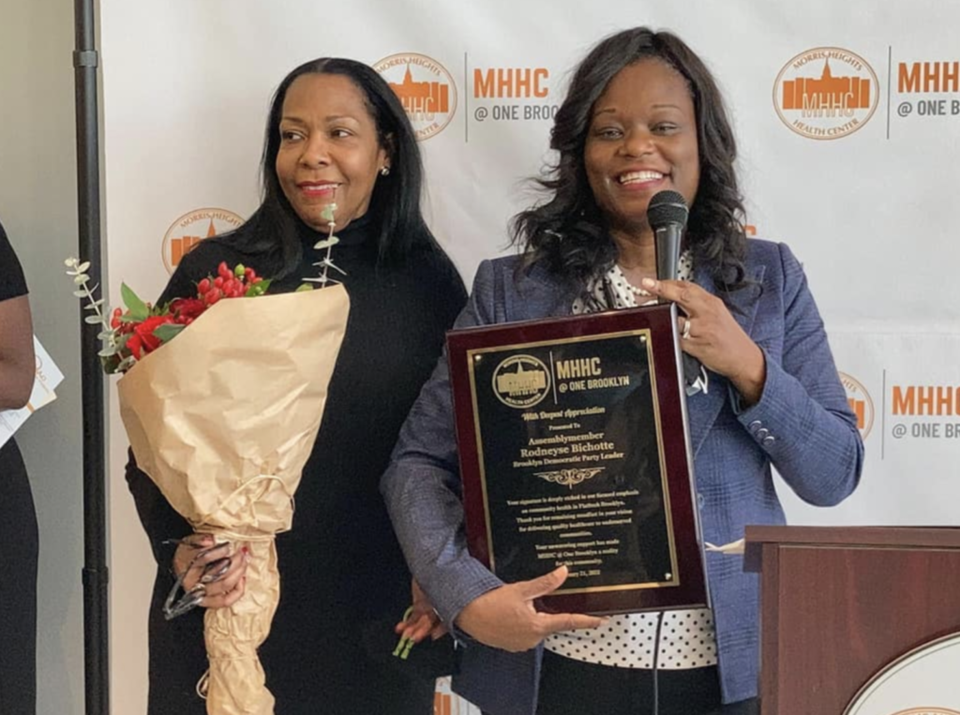 According to the Centers for Disease Control and Prevention (CDC), Black women are three times more likely to die in childbirth than white women.
In New York City, Black women are eight times more likely to die of pregnancy-related complications than white women.
"With the Maternal Health Center of Excellence, MHHC aims to improve health equity in women's health and eliminate racial disparities in Black maternal care," the center said in a press release.
Brooklyn Assemblymember Rodneyse Bichotte Hermelyn has been championing the health center coming to Flatbush for years.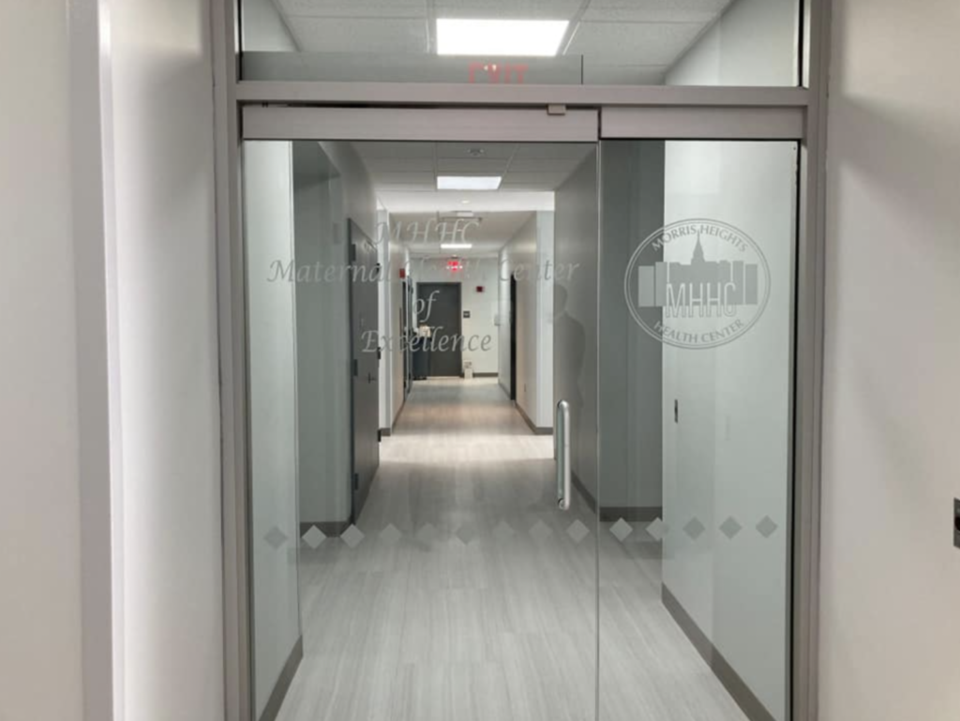 "This is a day I have eagerly anticipated since we first secured funding through the Vital Brooklyn initiative," she told BK Reader.
"In Central Brooklyn, we have longed for a center that provides quality health care with culturally competent professionals, and the Morris Heights Health Center in Flatbush, which has been outfitted with a women's clinic and maternal health center, will provide just that."
For Bichotte Hermelyn, it's personal. She lost her baby in 2016 after going into pre-term labor. She told Pix11 she was initially turned away from a hospital due to a shortage of beds, and because she didn't have the right insurance.
She pointed to the Black maternal death rate, and said disparities in health care for Black women and babies had only surged during the pandemic.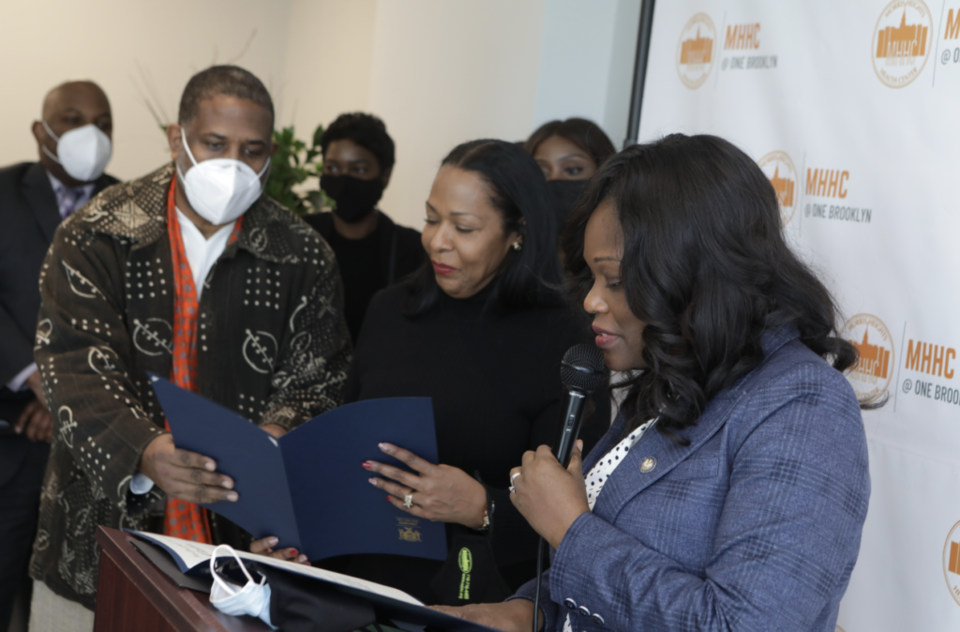 "The opening of MHHC represents the birth of a new era of health care in the district, and the promise of a more equitable future for families of color," she said.
The news comes as Public Advocate Jumaane D. Williams rallied in Times Square Monday to honor Black and Brown mothers who have lost their lives due to systemic racism and failures of the maternal healthcare system.
Williams spoke out last year about he and his wife's own experiences with systemic racism in New York as they struggled with fertility issues.
In November last year, he released a report into the problems in Black maternal health care in New York City, and he is calling for the passage of legislation supporting equitable maternal health outcomes .