A new Caribbean restaurant is bringing the flavor and feel of the islands to Fort Greene: complete with some authentic pieces of home shipped specially from Trinidad.
Island Shack opened Feb. 4 at 87 South Elliot Place, just a stone's throw from Fort Greene Park, BAM and the Barclays Center.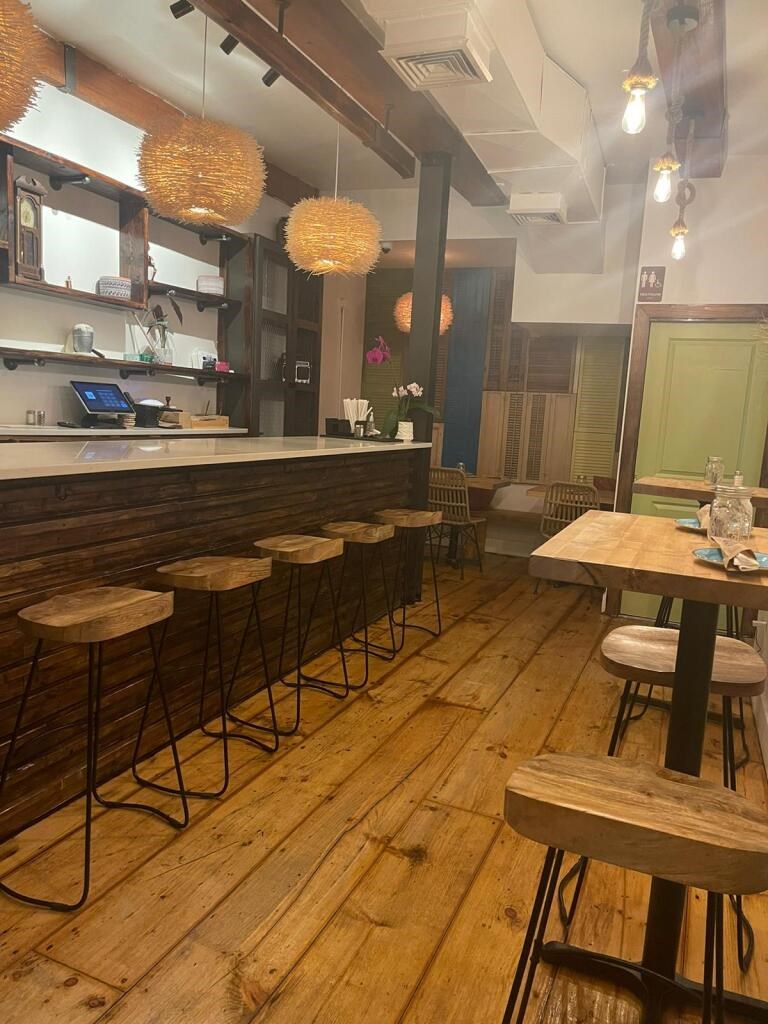 Owner Latoya Hussain — who cut her teeth working at Peppa's Jerk Chicken, Negril Village, and Suede Caribbean — told BK Reader the restaurant was a long-held dream realized.
"I always wanted a restaurant where, being an immigrant, anyone could walk in the door and feel that warmth and hospitality and enjoy the food, just like when you're in the islands."
She has decorated the space with items that hark back to her roots in Trinidad & Tobago. Her husband, the co-owner, is from Curaçao.
On the walls are paintings from the islands, as well as a Trinidadian swizzle stick and a Cocoyea broom flown over by Hussain's brother — authentic items from the Caribbean.
The menu is also designed to be an authentic taste of the Caribbean.
Right now, Hussain herself is in the kitchen helping the chef cook up dishes like jerk chicken, curries, rice and peas with callaloo and sweet plantains, curry shrimp roti, and plenty of vegan options, too.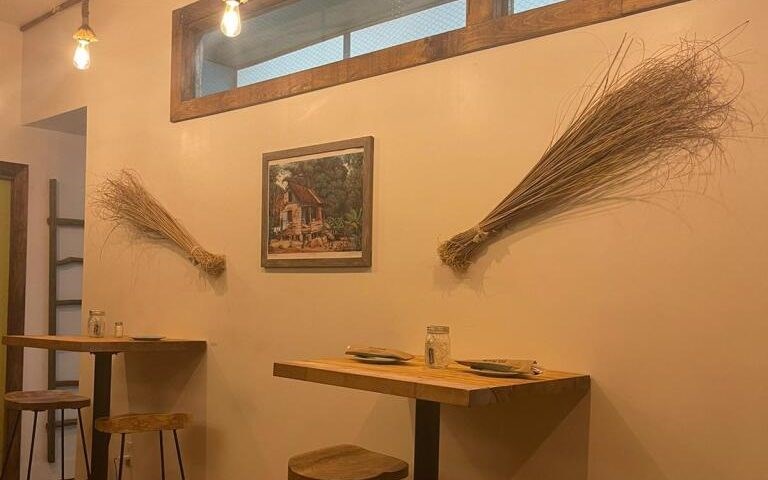 "I want customers to eat it and say, 'Oh it taste like how my mom or grandma would make it,' that soulful, homey kind of feeling."
The restaurant is a collaboration with her husband, who worked at Negril Village for 22 years, where the pair met and fell in love.
The couple, who live in Crown Heights, were looking to open just before the pandemic, and had found a venue. However, when the pandemic hit, they were able to put their plans on hold for a couple of years.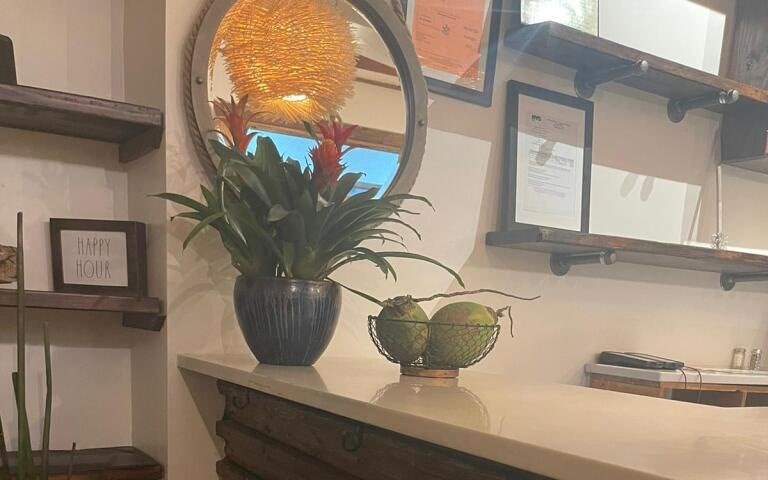 The Fort Greene location "chose us," Hussain said. A friend in the hospitality industry saw it and passed it on to them, and when they saw the location for the first time, it felt right.
"We felt there was nothing like it nearby. We want to bring that vibe to the community, the warmth."
Island Shack is doing a soft launch until Feb. 12. Follow its journey here.