Birdwatcher Loyan Beausoleil remembers the first time she discovered the meadow, tucked away by the Brooklyn-Queens Expressway in an area peppered with tiling stores, plastics manufacturers and gas stations.
"It wasn't at all what I expected," she says. "Just this native meadow in the middle of Brooklyn."
It was June 2020, and Beausoleil had recently been asked to do a bird survey in the Naval Cemetery Landscape, a 1.7-acre urban green space that opened to the public in 2016.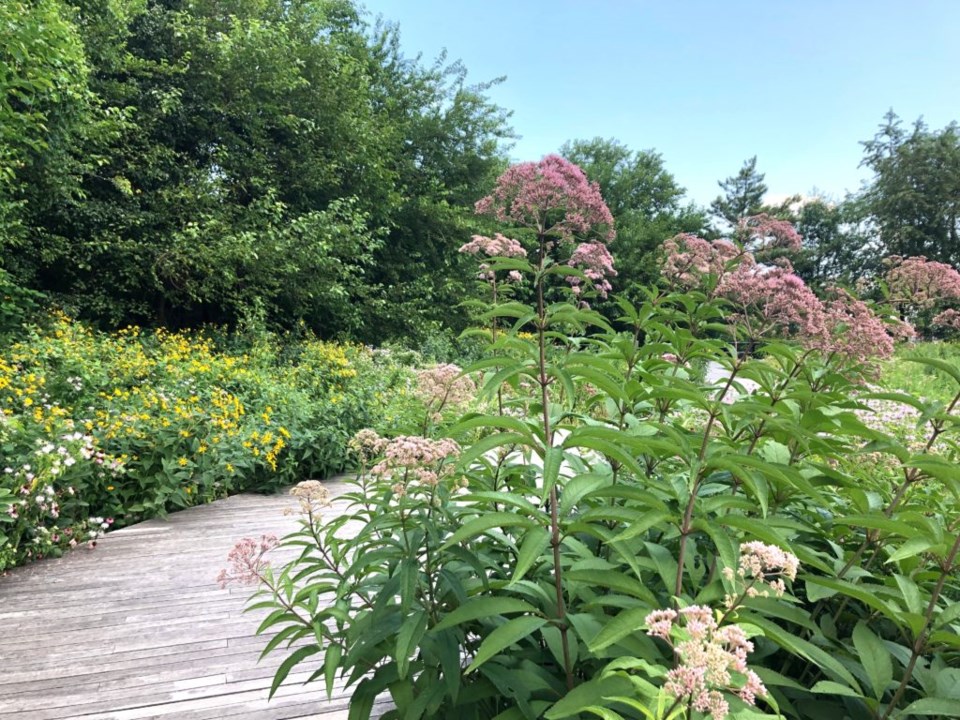 The conservationist and Bird Program Manager for Washington Square Park's Ecoproject headed out there on a Citibike from Manhattan, not knowing what to expect.
She parked near Atlantic Avenue before making her way on foot to the site near the Navy Yard, passing the highway, small businesses and lots and lots of cars.
But when she walked into the green space, "everything else sort of disappeared," she says. Grasses and flowers were blooming, insects were humming through the undergrowth and she could hear the birds.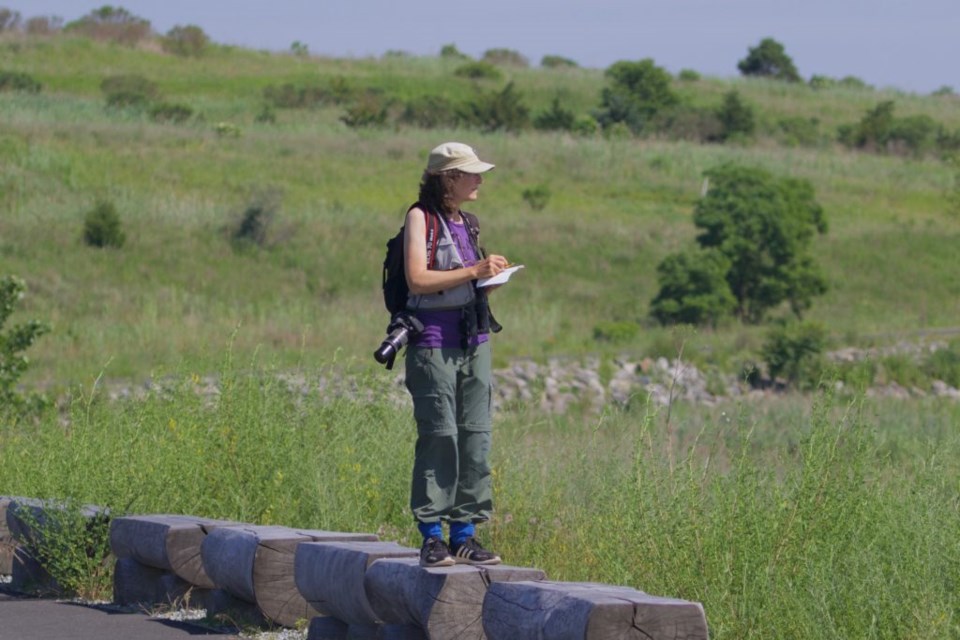 "It suddenly feels like you've been transported outside of New York City."
This week, Beausoleil published a report on her year of visiting the Naval Cemetery Landscape, with its unique inner-city meadow.
In it, she reveals the discovery that the space has become a sanctuary for some of New York City's rare and vulnerable bird species.
A haven for dozens of species
Over 13 survey reports, Beausoleil found 37 different species of birds were enjoying the space, which is open to the public but not to dogs.
Among Beausoleil's findings were an abundance of finches and native sparrows, breeding pairs of House Finches and Downy Woodpeckers, and an "unexpected profusion" of Chimney Swifts â€" a vulnerable native bird species and a rare sight in Brooklyn.
"When I got there I saw Chimney Swifts foraging low over the meadow," Beausoleil said. "That tells me this tiny little urban green space is providing quality prey for a vulnerable species."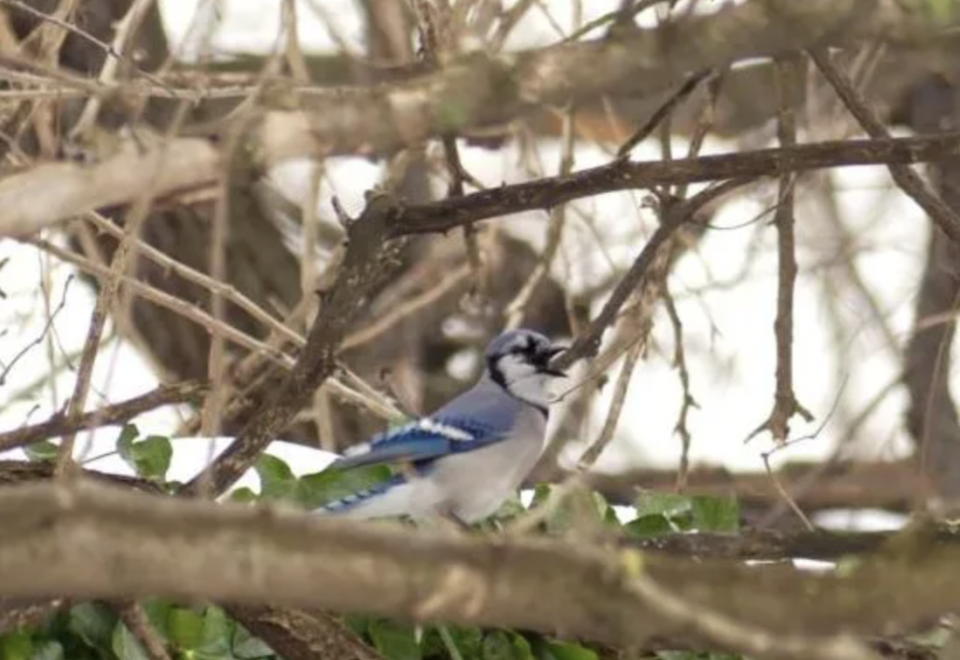 As a result, Beausoleil concluded that a citywide increase in spaces such as the Navy Cemetery Landscape could be a way to increase and support urban and migratory birds.
"This a fragment in an urban environment and us humans keep taking more and more green space. It creates fragments, and fragmenting affects biodiversity.
"If we could develop corridors of connected fragmented spaces, it could even be within developments, including green roofs, birds could hop or jump or piggyback from one spot to another."
Right time, right place
For birdwatchers, the Naval Cemetery Landscape is a great place to experience the fall migration up close.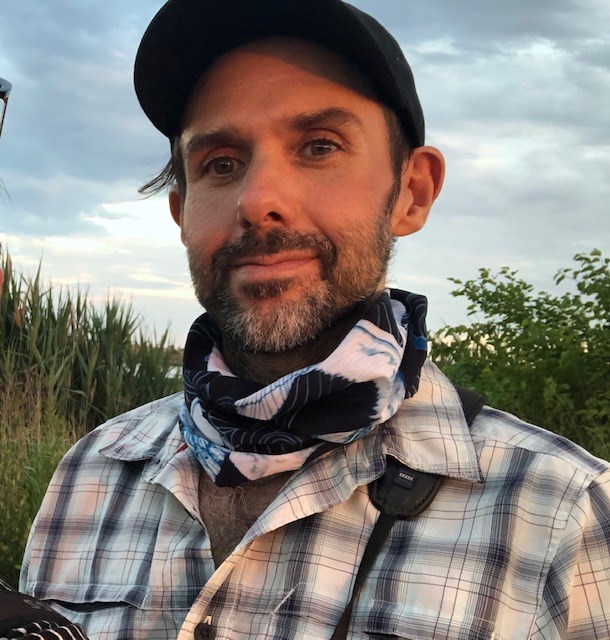 Brooklyn Bird Club President Dennis Hrehowsik said this was the most exciting time of the year for birdwatching in New York City, in his opinion.
First, the warblers and neo-tropical species come through from September to October, then you get the sparrows, then through November you can spot rare birds migrating from the western part of the country, plus Hrehowsik's favorites: winter water fowl and gulls.
"People always talk about New York City not being a natural place," he said. "What they have to do is reframe of what they think of as nature. We live in one of the biggest national parks in the country."
In this reframing, Hrehowsik said New Yorkers could also be doing some simple things to help the environment, outside of making conscious consumer decisions.
One of the biggest problems for birds is off-leash dogs, the impact of which can be seen in Prospect Park. Hrehowsik also encouraged Brooklynites to consider not raking their leaves â€" the leaf piles creating great spots for foraging for birds, and also being good for grass.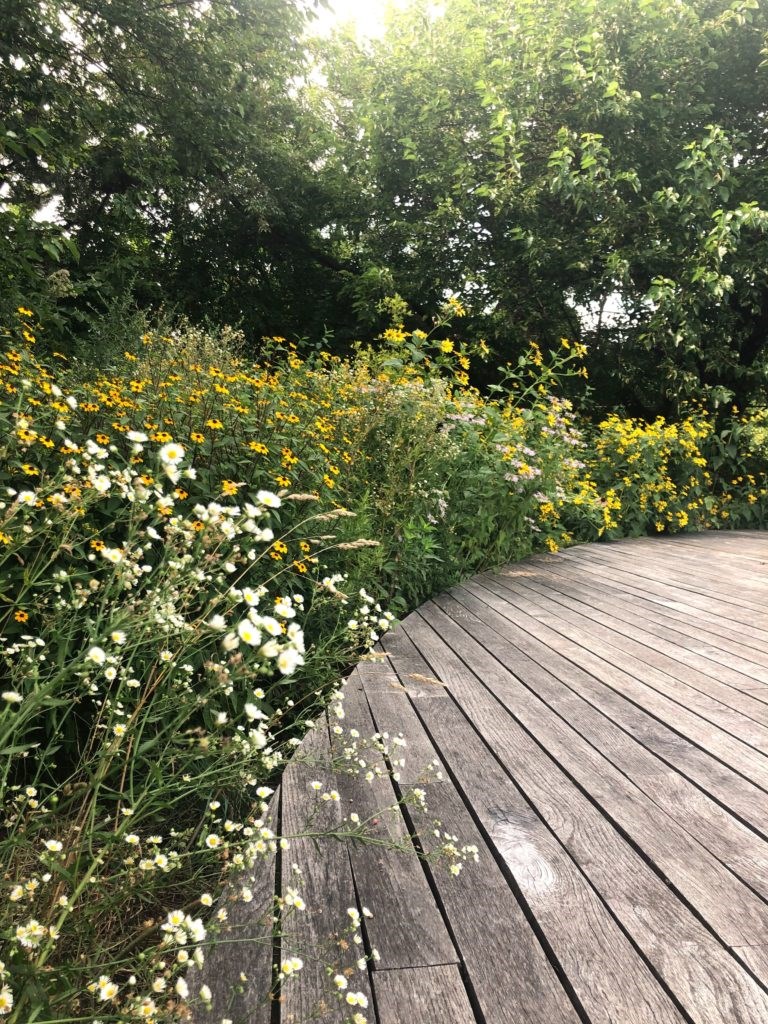 During the pandemic, bird-watching took off as a hobby in Brooklyn. Brooklyn is a particularly good place to start bird watching, with the city located along a unique natural bird highway called the Atlantic Flyway.
The Atlantic Flyway â€" a major migratory route â€" stretches from the tropical areas of South America towards Greenland. Click here for more info on birdwatching in Brooklyn and how to get involved.
On Dec. 18, local birdwatchers are running the Brooklyn Bird Count, part of the 122nd annual Audubon Christmas Bird Count.
Afterwards, a potluck dinner will be held at the Prospect Park Boathouse, with bird enthusiasts of all levels welcome. Click here to register.